Boston Luxury Apartments for Rent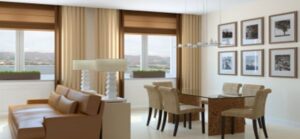 The great city of Boston offers its residents some of the finest quality of living in comparison to some of America's best cities. Rustic cobblestone streets and historic buildings can be seen in just about every neighborhood, with delectable restaurants for residents to choose from and incredible nightlife all over the city! Boston is unique in that it offers residents a very small town feel with all the offerings of a big city. It should come as no surprise that Boston luxury apartments are in high demand, and there are few cities that rival Boston when it comes to luxurious living spaces.
Whether you're looking for a beautifully restored historic building with Victorian architecture or modern, art-deco inspired Boston apartments, you'll find it all here! Boston Pads offers the largest directory of Boston luxury apartments of any resource online, so if you're looking for your ideal lap of luxury, you've come to the right place! Start your search below, and filter your search results based on the accommodations you need in the neighborhood you love!
Once you've found your dream apartment, you can connect with one of our relocation specialists who can help you through every aspect of the moving process. From our apartment search service to helping you finding movers and furnishing services, our relocation specialists take the stress out of moving by setting everything up for you ahead of time, ensuring you can settle into your new luxury apartment in style!
The Very Best Greater Boston Luxury Apartments
Whether renting or buying, few experiences compare to life in a true luxury apartment. From lovingly restored Victorian-era architecture to ultramodern waterfront construction, the greater Boston metropolis is home to a dazzling collection of luxury residences, each with its own unique charms.
What Makes a Luxury Apartment Luxurious?
The term "luxury apartment" does not have a precise definition. However, what does it actually mean? What's the difference between a luxury apartment and a regular apartment? With no certifications, regulations, or external arbiters, is a luxury apartment whatever the property owner says it is, regardless of other factors? Does "luxury apartment" just mean expensive?
None of these descriptions is exact. While there isn't a single agreed-upon set of criteria, misrepresenting the property is a bad precedent for everyone involved. Incidentally, avoiding that kind of sham is one of the many reasons to go with a locally sourced portal for Greater Boston luxury apartments, or any of your real estate needs. A nationally administered site offers little in the way of oversight, but on Bostonpads.com, listings are vetted and curated. You are always getting an accurate picture, with no dead listings withering on the vine.
What is the Difference?
What is the difference between a luxury apartment and a standard one in a practical sense? More than any single factor, the best Greater Boston luxury apartments combine multiple upscale features. When it all comes together, the result is a living experience tangibly better than the sum of its parts. There is a concrete, yet difficult to nail down sense of excellence in craft when you can tell that builders did not cut corners.
A good analogy is the difference between an expertly crafted gourmet meal with high-grade ingredients, locally sourced fresh produce, and expert seasoning and preparation, as opposed to something from the discount menu at a drive through. They might even be the same type of food – say, a cheeseburger – but you can tell when an artisan has made something with care or when someone has just thrown it together.
That is the difference between a luxury apartment and a regular one. Attention to detail and a dedication to getting the ingredients right create apartments that are joys in which to live. There is a range of both standard apartments and luxury apartments. Some have inexpensive options and some have options that appeal to the discerning buyer. When you can recognize excellence, the price is not the determining factor.
Luxury Aesthetics
The best Greater Boston luxury apartments distinguish themselves by making the mundane extraordinary, and appearance is a big part of that. Your living space needs to be functional. However, in a luxury apartment, it should also be elegant. You will see more of your home than just about anywhere else. Unlike your place of employment, you have a great deal of control over what that looks like.
Laminate countertops are functional but the feeling of working on real stone is irreplaceable. Dull matte black or white plastic appliances help to keep proprietors' costs down, but stainless steel lends class and durability to your kitchen. The materials such as rich wood grain and tile used in your cabinetry, surfaces, and general space are simply of higher quality in a luxury apartment.
Luxury Buildings
The building itself has a large role in defining what is a luxury apartment. The aesthetic impact of the property will tell you how well the owners maintain the property. Properties that have meticulous landscaping and a proper entrance lend an air of luxury. Stone, steel, and glass exteriors that are bright and in good condition let people know that this is a building that houses people who care about their surroundings. The foyer should be beautiful and impressive. Whether your luxury apartment is an example of restored and modernized old-world craft and elegance, or a sleek, modern bastion of forward-thinking innovation, builders have given attention to every detail nuanced to create a thoughtful part of the whole.
The result is a living space that feels elegant and refined. The kind of place where long after the initial novelty of your new luxury apartment wears off, you still occasionally look around as a smile creeps across your face. Who even lives in a place like this? What kind of person calls something this nice home? You, that's who.
Luxury Amenities
Other factors that set luxury apartments apart from their counterparts are the amenities. While the specifics vary by location, the best Greater Boston luxury apartments boast a suite of benefits to enrich their residents' lives.
Concierge Service
Did you remember to pick up the dry cleaning? Can you possibly schedule pick-up and signature for a package with your work schedule? Did you make dinner reservations for tonight? Keeping track of every little thing can be exhausting. That's where your concierge comes in, handling fussy little details so you can focus on the things that matter.
Onsite Amenities
Heading out to the gym, making a trip to the Laundromat, or just finding a nice place to sip a drink and watch the sunset can be time consuming. Finding a location for everything, you want to do can chew up your schedule. Many of the best Greater Boston luxury apartments offer a suite of excellent onsite amenities to make your life easier. Hit the gym, do your laundry, and enjoy a gorgeous view from the deck all without ever leaving your apartment complex.
Location. And Location. Also, Location
Another factor that sets the best Greater Boston luxury apartments ahead of their competition is – you guessed it – their location. The benefit of your luxury apartment frequently extends beyond its walls and into its surroundings. Whether it's gorgeous views, easy access to public transit, or world-class dining just outside your door, the best Greater Boston luxury apartments are superior in their location, as well as their contents.
Of course, what is essential for one can be less important to another. Maybe your ideal luxury apartment looks over a green space or has a dog park nearby. Maybe the ability to get coffee at your favorite café trumps other conveniences. Alternatively, perhaps shaving time off your morning commute is your primary concern. There is no one right or wrong answer here: it's about what works for you.
A Luxurious Space
Compare the floor plan of a luxury apartment with a standard one: the difference extends far beyond "more space". Luxury apartments not only boast high-end features, but the construction itself is different. Rooms flow into one another, with high ceilings adding to the sense of continuity between spaces, granting the apartment an open, spacious feel.
Neighborhoods with the Best Greater Boston Luxury Apartments
Finding an apartment in Boston is rarely as simple as packing up and moving to the city. Boston's wide array of neighborhoods each offer their own unique spin on life in the city.
Boston – Allston
Trendy and hip, Allston offers some excellent luxury apartments within its vibrant borders. Situated on the Green Line B branch, the neighborhood offers a brisk commute downtown, as well as an excellent selection of locally owned and operated shops, cafes, restaurants, bars, and more. Leaning towards modern construction and a hip atmosphere, the luxury apartments found in Allston offer access to all the neighborhood's charms without compromising on comfort, style, or convenience.
Boston – Back Bay
Tucked alongside the Newbury Street shopping district, Boston Common, and the Boston Public Garden, Boston's Back Bay is a popular, desirable destination for good reason. Blending scenic green spaces with excellent access to the rest of the city and some truly hopping thoroughfares, Back Bay exemplifies the best qualities of a small town, with all the benefits that Boston has to offer.
It's also home to some truly excellent luxury apartments, such as 30 Dalton. Twenty-four hour concierge service, full valet service, a rooftop suite, fitness center, floor to ceiling windows, and private balconies are just some of the perks that residents enjoy.
Boston – Brighton
Blending the best elements of city living and suburban sprawl, Brighton luxury apartments offer some of the best living in all of Boston. From the tree lined side streets to the bustling main thoroughfares, Brighton's reputation as a Boston cultural hub is well earned. From music venues and pubs, to new facilities for the Bruins and Celtics, to multiple offices and world headquarters, Brighton is a sought-after destination for many reasons. The modern luxury condos blend well with the expertly renovated historic single-family homes that offer suburban charm in the heart of Boston. They provide a fantastic vector to experience Brighton's excellent hybrid culture.
Boston – Charlestown
Packed with historic sites such as the Freedom Trail, Charlestown is a quintessential New England neighborhood, with a cobblestone and gas lamp charm that younger cities simply cannot replicate. Between the Orange Line and the Charlestown Navy Yard ferry, residents have plenty of options to get around the city. Recent developments along the waterfront and elsewhere have transformed this residential neighborhood into a hot destination for luxury apartment hunters in Greater Boston.
Recently constructed luxury apartment complex, The Graphic, is a fantastic example of the luxury apartments available in Charlestown. Constructed on the site of a former graphic design studio, these luxury apartments whisper cool from every corner. Combining high-end luxury amenities like concierge services, jaw-dropping views, private storage units, fun perks like a pet spa, rooftop deck with grills, and a gorgeous skyline view, a music jam room complete with karaoke machines present a stellar example of Charlestown's fun and vibrant luxury apartment scene.
Boston – Chinatown
Boston's Chinatown, the third largest such district in the United States, is a destination for people from every walk of life and every corner of the globe. Woven alongside the bustling storefronts and shops are Chinatown's apartments, and while the properties in Chinatown and the Leather District include some of the best Greater Boston luxury apartments, vacancies are understandably rare.
Who could blame you for having your heart set on living in Chinatown? If that is your desire, you need to work with a locally sourced real estate group. In a competitive market like Chinatown, you can ill afford to waste time on out-of-date or incorrect listings. A Boston-based real estate portal like bostonpads.com ensures that what you see is what you get. With that kind of expert help, you can get the luxury apartment of your dreams.
Boston – Dorchester
The 125,000-plus denizens of Dorchester reside in a wide array of homes, including some of the best Greater Boston luxury apartments available within city limits. If you want to combine stunning seaside views with luxury amenities, and access to a dizzying array of international cuisine within shouting distance, the luxury apartments in Dorchester, Boston could be exactly what you have been looking for.
Boston – Downtown
What better place to take in a view of the city from your luxurious loft or elegant high-rise than in the heart of it all – Downtown Boston? Luxury apartment buildings abound in the heart of the city, but vacancies can still occasionally prove elusive. High-rise buildings like the elegant Devonshire bring an extraordinary view of the city providing a classy, understated aesthetic. Lavish amenities like the Sky Club – a lush, spacious fitness club comprising the top two floors of the building – establish the Devonshire as one of Boston's best. Properties such as the award-winning Kensington – ranked #1 in Boston in the ORA power rankings five years in a row and counting – incorporate sustainable, green design alongside uncompromising luxury living. The Kensington proves that you really can have it all.
Living in Downtown Boston offers unparalleled access to the city's vibrant heart. From your morning commute to a night on the town, Boston's best is always at your fingertips. If the best of the best Greater Boston luxury apartments are what you're after, Downtown Boston should be at the top of your list.
Boston – Fenway/Kenmore
Ask anyone from out of town about Boston, and chances are they know about Fenway Park. There is a good reason for this. The already vibrant Fenway/Kenmore neighborhood absolutely comes alive during Red Sox home games. While access to the Emerald Necklace, The Museum of Fine Arts, and Fenway's internationally acclaimed cuisine is certainly reason enough to live in Fenway, hearing the crack of the bat and the roar of the crowd from your luxury apartment's patio space holds a particular appeal to sports fans.
Boston – Jamaica Plain
One of the greenest neighborhoods in Boston – no small feat, considering the verdant parks that interlace the city – Jamaica Plain is host to Franklin and Olmstead Parks, Jamaica Pond, and the oldest public arboretum in the nation in the Arnold Arboretum.
The locally owned businesses and Victorian homes are not the only gorgeous sights accompanying the greenery. Jamaica Plain has its fair share of breathtaking luxury apartments overlooking Hyde Square, Jamaica Pond, Jackson Square, and the rest of the neighborhood's gorgeous locales, with all the amenities and perks you would expect to find in the very best Greater Boston luxury apartments.
Boston – Mission Hill
More than just a destination for university students, Mission Hill boasts some of the best Greater Boston luxury apartments available, bringing modern amenities to the kinetically hip neighborhood. Valor Boston is one such example: a modern luxury apartment building in Roxbury Crossing, Mission Hill. Rooftop terrace? Check. Yoga studio and fitness center? Check, and check.
If the idea of living in a luxury apartment without compromising an inch on quality or amenities – but coming in at a surprisingly affordable figure – sounds appealing, the bustling Mission Hill neighborhood just might be your destination of choice.
Boston – North End
Tucked between the Waterfront and Downtown, Boston's North End remains one of its most desirable residential destinations, as well as arguably the best spot for gelato in the greater Boston metropolis. Another deeply competitive real estate market, the North End's luxury apartments sport the high ceilings, exposed brick construction, and range of amenities that you would expect from any of the best Greater Boston luxury apartments. All of these wonderful attributes combine with some truly best in class views in a one-of-a-kind neighborhood.
If your heart is set on living in a North End luxury apartment, you will definitely want to coordinate with a local real estate agent, in order to not miss your opportunity. If you have never experienced the pain of seeing your perfect apartment slip through your fingers, we do not recommend the experience. If you have, we need not say more. Make sure it doesn't happen to you.
Boston – Seaport
Probably the fastest-growing corner of Boston – especially when it comes to upscale residences – the Seaport district unquestionably has some of the best Greater Boston luxury apartments you are likely to encounter. New construction, including numerous luxury apartment buildings, is a hallmark of modern Seaport. From the newly opened Pier 4 and 50 Liberty, to the (as of this writing) soon to open St. Regis Residences and Echelon Seaport Boston, luxury apartments in Boston's Seaport district bring world-renowned architects and interior designers. Amenities such as personal butler service, underground heated parking, and private lounges overlooking the water to Boston complete the opulence. The results are easily some of the best Greater Boston luxury apartments in the nation, or possibly the world.
Boston – South End
Possibly the most stylish of Boston's neighborhoods, South End residences are a mix of gorgeous historic brownstones and cutting-edge modern construction, with the latter offering some serious competition to the best Greater Boston luxury apartments. With luxury properties like Sepia, the Ink Block, and Siena, the South End's northeast corner is a particularly hot spot for excellent luxury apartments at competitive prices.
Boston – Symphony
If living just east of Fenway in the heart of Boston's cultural district is more your speed, the Northeastern/Symphony neighborhood typically has a few luxury apartments available at any time. While they may be few in number, the granite countertops, spacious floor plans, and ample amenities of these luxury apartments stand toe-to-toe with any of the best in Greater Boston. If a quick jaunt to catch the symphony, world-class jazz, or a slightly longer trip to catch a Red Sox home game sounds appealing, Symphony might be playing your song.
The Best Greater Boston Luxury Apartments in the Suburbs
Of course, the greater Boston metropolitan area is more than just Boston proper. Nearby cities that belong to the metropolis present their own spin on Greater Boston living, and that includes some of the best Greater Boston luxury apartments available.
Brookline
On our Brookline Apartments, you can take a closer look at some of the best luxury apartment buildings in Brookline. The slick modern design and breathtaking views of 1443 Beacon St., the vintage Art Deco charm and 24-hour concierge service of Longwood Towers, and the comfortable and convenient 45 Marion – just a breath away from Coolidge Corner – supply a wealth of choices. Brookline offers some of the best Greater Boston luxury apartments on the market.
Consistently ranked among the nation's best suburbs, the excellent schools, dining, and parks of Brookline make it an incredibly attractive location to just about everyone. Its wide array of elegant luxury apartments provides an enticing opportunity to experience what the city has to offer.
Cambridge
Arguably, the most well run city of its size in the United States, Cambridge combines high living standards with the lowest property taxes in Massachusetts. This real estate holds its value over time. Some of the best institutes of higher learning in the entire world, such as Harvard and MIT, make their home in Cambridge. The area has learning opportunities abound. Stepping into the elegant Cambridge Public Library is a bit like walking into a fantasy novel.
The city is also home to some truly impressive luxury apartment complexes. Take Zinc Apartments, for example. Sporting the lavish, epicurean amenities characteristic of the best Greater Boston luxury apartments, Zinc also offers home managers from Hello Alfred – a combination of smart-home technology and personal assistants that aim to take concierge service to new heights. Zinc is just one of the amazing luxury apartments available in Cambridge. Listing them all could fill this entire article, but if you want to know more, any of our real estate agents would be happy to walk you through the myriad options.
Quincy
The City of Presidents is nothing if not adaptable. From its roots in granite and shipbuilding, to a heyday as a shopping destination in the 50's, to its modern incarnation as a residential suburb that feels like an extension of Boston, the town of Quincy adapts and thrives. With gorgeous waterfront condominiums overlooking Marina Bay, to jaw-dropping luxury communities bordering 175-acre parks, luxury apartments in Quincy present a unique blend of natural beauty and modern luxury to the discerning apartment buyer.
Somerville
Take the unbridled creativity of an artist's collective, the unhurried charm of a small-town suburb, and the easy convenience of a college town. Season liberally with the hip, vibrant scene of a major city, and make it all comparatively affordable. That's Somerville in a nutshell. While it's not overflowing with luxury apartments such as a larger city like Cambridge, or a neighborhood like Boston's Seaport district might be, the offerings on tap offer the elegance and natural cool of the best Greater Boston luxury apartments without the equally extravagant price tag.
Should I Rent a Luxury Apartment in Boston or Buy One?
Life in a Boston luxury apartment is undoubtedly sweet, but there is more than one way to live the dream. If you are moving to the area or into a luxury apartment for the first time, the idea of committing to a luxury condo can be daunting. We explore the pros and cons of renting verses purchasing your Boston luxury apartment in greater detail elsewhere on the site. However, if you keep these three questions in mind, the answer should become clear.
Which Makes More Financial Sense?
Conventional wisdom, at least in the financial planning sense, generally suggests home ownership over rental due to the ability to accumulate equity. As with any other major expense, matters are rarely that simple. Purchasing a luxury apartment is an investment. This investment can be risky or not, and may or may not make financial sense over time.
Calculate your Price-to-Rent Ratio
Luckily, there's a straightforward, easy way to calculate that risk – the price-to-rent ratio. Calculating the ratio is easy. Choose several examples of the type of luxury apartment that interests you, add their monthly rent together, and divide by the number of examples to get your average. Multiply that by 12 to get your yearly rent total.
Next, take the purchase price of your chosen property and divide it by the yearly rent total we just calculated. The result is your price-to-rent ratio. For example, if you like a particular condo, and comparable properties have an average monthly rent of $4,000 a month, that gives you a yearly rent total of $48,000. If the place you have your eyes on costs $800,000 to purchase, that results in a ratio of 16.7.
So, what does that mean?
Generally speaking, a ratio of 15 or less is a good purchase investment, a ratio from 16 to 20 is a risk, and anything greater than 20 means renting is a better idea. Our example of 16.7 is in the riskier bracket, so it might make more sense to rent. Nevertheless, if you absolutely love the place, it's not so egregious as to be a deal-breaker.
Which Better Suits Your Lifestyle?
At the end of the day, it is you who lives in your new luxury apartment. What makes a comfortable home environment for you might not prove suitable to someone else and vice versa. The willingness and desire to handle repairs, emergencies, and major décor decisions, etc. when combined with a robust financial cushion to cover unexpected expenses – creates a powerful incentive to own your own home.
Conversely, if the proposition of someone else handling maintenance and repairs sounds appealing, the benefits of renting may well outweigh the alternatives. Likewise, if you anticipate major life changes such as starting or growing a family or relocating for a job opportunity, the flexibility that comes with leasing could be exactly what you need.
What is it Like to Live in the Best Greater Boston Luxury Apartments?
Imagine waking up in a scene ripped from those impossible-seeming Instagram photos. You rub the sleep from your eyes, and the truth dawns anew. You are not dreaming. This is actually your life. Imagine having the little things taken care of and the finer things at your fingertips. Imagine looking out your window and falling in love with Greater Boston all over again. That is a nice dream, right? When living in the best Greater Boston luxury apartments, it does not have to be a dream. That can be your everyday routine. Are you ready to take the next step? Get in touch with us, and let us turn your dream into reality.