Subletting a Room in Boston – Sublet Your Room
Want to sublet your room in a shared Boston apartment? With Boston Pads, subletting a room is easier and faster than you can imagine. Instead of posting on Craigslist and social media, spending hours scheduling and conducting interviews, and handling piles of paperwork on your own, just fill out the short form below. Then, watch as the matches roll in.
Boston Pads Makes Subletting a Room Simple
The potential subletters who hit your inbox will only be people whose profiles fit your criteria, from sublet duration to price range, neighborhood, and more. We will send your matches continuously until you find a subletter, and then we'll help you with the paperwork. We make subletting a room in Boston a simple process from start to finish!
Save time and effort. Fill out the form and let us find you a subletter!
Common Questions About Subletting a Room
What does it mean to sublet/sublease a room?
Subletting a room, also called subleasing, is when the lessee (the tenant whose name is on the lease) rents the room to another person. While the subtenant must abide by the terms of the lease and pay rent, overall responsibility for the lease remains with the lessee.
How do I sublease my room?
First, check your lease to make sure you are allowed to sublet. Then, contact your property manager/landlord and ask for permission to sublet your room. Once you have worked out and signed an agreement with your landlord, you must find a suitable subtenant to rent your room. Boston Pads makes this process easy and can help you navigate the paperwork and find a subtenant.
Do all roommates have to agree on a subletter?
Typically the answer is no. Some (but not all) exceptions would be if there is a clause in the lease or a written agreement between the roommates requiring it. However, it is bad form to cut your roommates out of the process completely.
What should I know about subletting a room?
Understand the terms of your lease and any legal requirements. Always communicate with your landlord and come to a signed agreement for your sublet. Make sure you consider all expenses when setting the rent for your subtenant. Find someone who is personally and financially responsible because you are ultimately responsible for the lease. Most importantly, don't go it alone! Boston Pads can help you through the subletting process from start to finish.
How to Sublet Your Room with the Help of Boston Pads
Lease and Other Legal Considerations when Subletting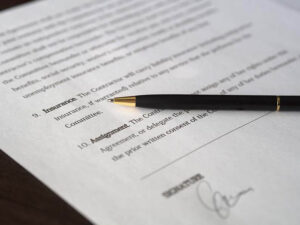 The first thing you need to do is carefully read your lease. Every lease should contain rules concerning subletting a room. If the lease does not state anything about subletting a room or does not prohibit it directly, then you are most likely able to sublet. Double check this by emailing or calling your property manager/landlord. Many leases do not allow subletting a room without the approval of the property manager/landlord. Before you proceed, make sure you understand the subletting terms in your lease; if you do not, remember that Boston Pads is here to help.
The next step is to write an email to your property manager/landlord asking permission to sublet. Your landlord should respond in a timely manner and tell you what they need in order to complete the subletting process. Many landlords require tenant approval before completing a subletting agreement. Once your sublet is approved by the landlord or property manager a subletting agreement is drafted by Boston Pads and can be finished via DocuSign or an e-signature program.
The knowledgeable people at Boston Pads can help you maneuver through any obstacles that might arise. The legal ins and outs of real estate might seem complicated to the average person but at Boston Pads, it is second nature.
Personal Arrangements Before Subletting a Room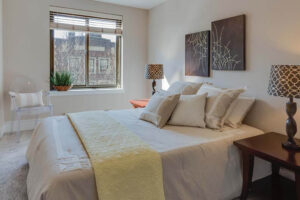 While you are looking for a subtenant, it would be a good idea to get your personal life organized. You might need to move as quickly as possible and your subtenant might need to move in as quickly as possible. Do not be left standing in the middle of a mess; that will only make the move much more difficult than it has to be.
Everything that you do not need for personal maintenance should be packed. Make sure you have all the boxes and packing materials that you need. Notify the post office of your new address. Make sure you notify significant people – teachers, employers, family, etc. of your new address. If you are taking any maintenance medications, notify the pharmacy. You may need to transfer those prescriptions depending on how far you are moving. If you need transportation to your next home, make sure that is secured in advance. As always, know that the professionals at Boston Pads are there if you need guidance.
Financial Considerations When Subletting a Room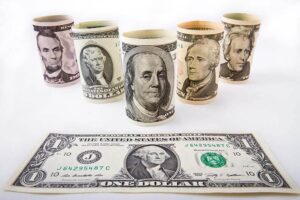 Boston Pads will guide you through the process of subletting a room to make sure your potential subtenant is fiscally responsible. During uncertain times, the last problem you need is being financially insecure. If the lease is in your name, you will have to pay rent even if you are living elsewhere. You want to make sure you can meet all of the terms of your lease.
When you are deciding on a rent for your subtenant, do not forget to add utilities. Utilities might vary from month to month so you need an estimate that will cover your costs. One way to get a good estimate is to take an average of utility costs for your three most expensive months.
A security deposit is a prudent idea also. The lease is still in your name and you want to be reimbursed if your subtenant damages property. This may not be necessary if your landlord is willing transfer the lease to the new tenant.
Finding the Perfect Subtenant
This is not the time to use social media. You do not have time to search, interview, and deal with mounds of paperwork when subletting your room. Complete the short information form on Bostonpads.com and we will do the work. Your inbox will only contain the subtenants that fit the profiles that you want. We will not stop sending matches until you have the subtenant that meets your criteria. Boston Pads will complete the process by making sure that all paperwork is finalized. The sooner we start, the sooner you and your subtenant will be in your new homes. Let's get started.