Boston Multi-Family Homes for Sale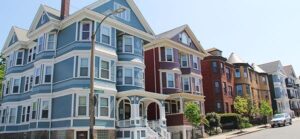 As the real estate market continues to surge in Boston, there's never been a better time and place to invest in real estate. Purchasing a multi family home gives you the investor the more flexibility with the option of renting out all of the units or keeping a unit for yourself to live in. If you can find the right multi family property to invest in, you can expect high returns that can cover your mortgage and then some, regardless of whether or not you decide to live there! Here you can browse the biggest inventory of multi family homes for sale in MA, all kept up-to-date 7 days a week by over 150 local real estate professionals from some of Boston's top agencies!
From classic brownstones to Victorian colonials with big wrap around porches, here you'll find some of Boston's most beautiful houses that are on the market. No matter what type of home you're looking for and in what neighborhood, you'll find the perfect match right here on Boston Pads! Use our search tool below, and filter your listings based on size, price, location, and much more!
Not only will you find an immense directory of multi family home listings here, but you can also connect with experienced agents who specialize in investment properties and multi-family home sales. They utilize a rent-maximization formula based on market analytics and neighborhood trends that can help you identify the best multi family homes for sale with the highest potential return on investment. They can even help connect you with reliable and reputable property managers, maintenance crews, and remodelers so you can maintain your properties value and keep it looking great.
Nowhere else will you find more support designed to help you make a successful venture out purchasing a multi-family home. Start you search here, and browse through the largest database of multi family homes for sale in MA!