View listings for Back Bay apartments for rent from the area's largest real-time rental database. Use our search tool to refine your results and find the perfect place to live. When you find an apartment you like, contacting one of our helpful agents is only a click away. In addition to property details, each listing provides the agent information and a contact form. Boston Pads makes it easy for you to find your next Back Bay apartment!
About Apartments for Rent in Back Bay, Boston, MA
Back Bay is described as one of the most desirable neighborhoods in Boston, MA. It possesses a combination of peaceful, tree-lined streets, as well as noteworthy shopping and tourist destinations such Beacon St. Many people searching for apartments for rent in Back Bay, Boston, MA are drawn to the upscale homes within a short distance to world-class shopping and distinctive dining.
The neighborhood is centrally located between Fenway Park and Boston Common. The Back Bay Architectural District comprises the northern half of the neighborhood in Back Bay. Bisecting this district is the lovely parkland promenade of the Commonwealth Avenue Mall. The area is bordered by the Charles River, Fenway, South End, Bay Village, and Beacon Hill. The major streets running through the neighborhood are Massachusetts Ave., Huntington Ave., Commonwealth Ave., and Storrow Drive. Huntington Ave. begins at Copley Square and travels west through Back Bay, Fenway, Longwood, and Mission Hill. Living in apartments for rent in Back Bay, Boston, MA provides easy access to all sections of Boston.
The History of Back Bay, Boston, MA
Originally, Back Bay, Boston was a tidal bay where a marshy flat was covered by several feet of water at high tide. It was filled in as a land reclamation project begun in 1857 and completed in 1882. Deed restrictions strictly regulated the construction of the new residential developments. As a result, builders erected houses, buildings, and apartments with a high standard of construction materials and a minimum of three stories. Apartments for rent in Back Bay, Boston, MA became highly desirable. From its inception, this neighborhood was designed as an exclusive, upscale place to live in Boston, MA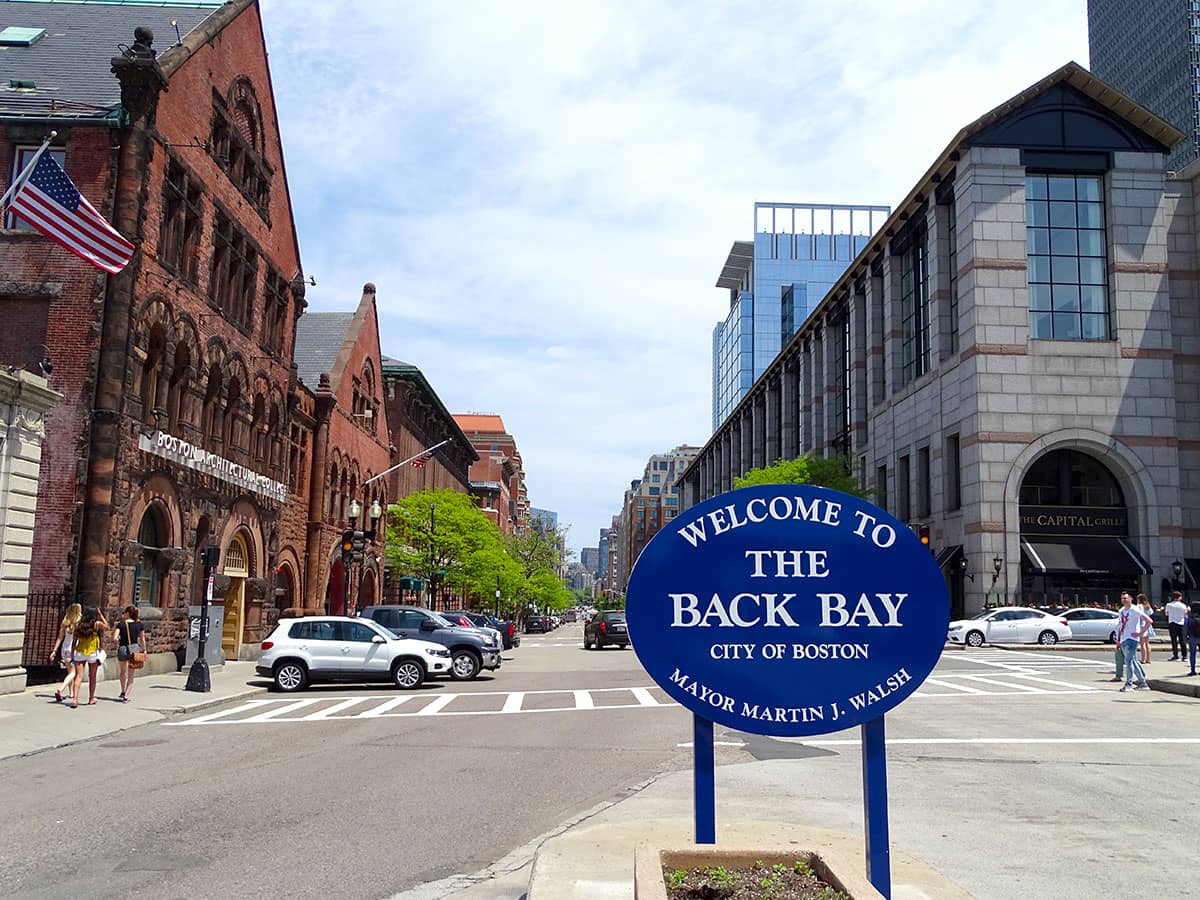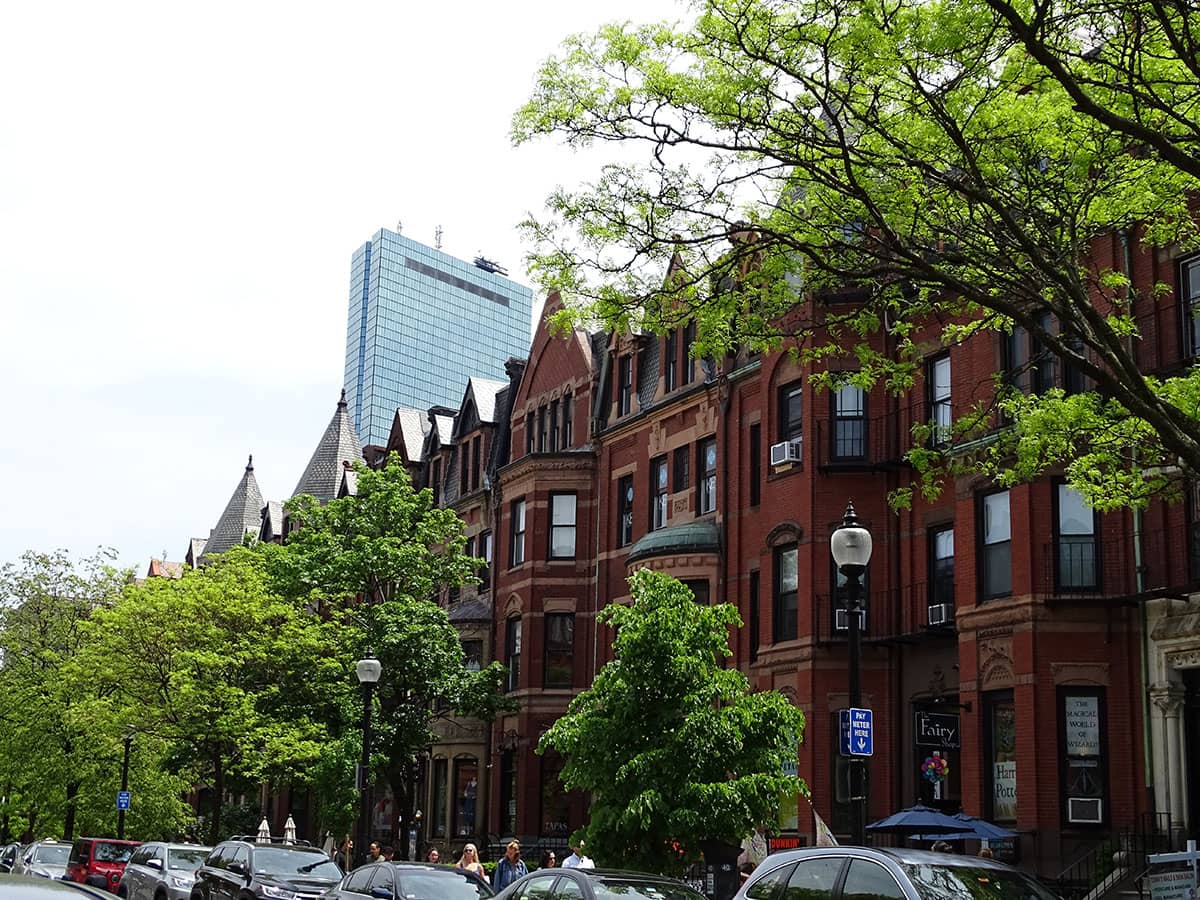 Living in Apartments for Rent in Back Bay, Boston, MA
Whether you want to see a Victorian brownstone, a new apartment building, a luxury apartment with a beautiful river view, an architectural marvel, or a fashionable store, your searches don't have to go any further than Back Bay. Newbury Street is famous for Boston, MA brownstones. Boylston St., Copley Place, the Prudential Center, and Newbury St. are destination stops for shoppers in Boston, MA and beyond. The Charles River Esplanade is a magnificent green space on the south side of the Charles River Basin. The Boston Public Library McKim Building is one of the world's primary examples of Beaux-Arts architecture. No matter where you turn in Back Bay, you will find something captivating. In addition, when you are looking for apartments for rent in Back Bay, Boston, MA you will have numerous choices. Apartments here include condos for rent, townhomes for rent, lofts, no-fee rentals, sublets, and duplexes.
755 Boylston Street
755 Boylston Street offers luxury two bedroom apartments for rent with complete kitchens equipped with high-end stainless steel appliances, gas fireplaces, white marble baths, solar shades, and wood blinds. There is a concierge, door service, and the convenience of audio and video intercoms. All apartments have their own private balcony and include access to a common landscaped rooftop deck that has a 360-degree view of the surrounding Boston neighborhood. These apartments for rent in Back Bay, Boston, MA provide an easy commute; the Green Line subway is only one block away and the Orange Line is only 2.5 blocks away. Take a virtual tour and find your apartment today!
30 Dalton Street
30 Dalton Street, completed in 2017, has apartment rentals with a selection of floorplans to make your search for an apartment easy. There are one-bedroom, two bedroom, and three bedroom apartments for rent. These are modern, spacious homes for rent with walk-in closets, bathrooms with large bathtubs, and open floor plan living/dining/kitchen space with quartz countertops. The washer and dryer are conveniently located near the bathroom.
Shared spaces include a high-end lounge with a terrace and a state of the art fitness center. If you are searching for an apartment that is pet-friendly, your rental search could end here; there is a dog grooming area. You don't even have to leave your apartment to look for cafes; the Flour Bakery & Café is right in the building. When you take a virtual tour of 30 Dalton, you just might find the perfect apartment for rent in Back Bay, Boston, MA.
Avalon at Exeter
Avalon at Exeter is a high-rise luxury apartment building with 28 floors containing 187 apartments for rent in Back Bay, Boston, MA. Floor plans include studio apartments for rent, one bedroom apartments for rent, and two and three bedroom apartments for rent. They have fully furnished apartments and unfurnished apartments available. These luxury apartments are equipped with an in-unit washer-dryer so you don't have to take your laundry anywhere else.
Avalon is pet friendly and they welcome your pets into their apartment community. However, there are some restricted animals such as reptiles and livestock. One amenity that isn't always available in apartment listings in Boston is flexible leasing. Since apartment prices vary, it would be a good idea to inquire about the various rent options offered. You should definitely include Avalon in your search for apartments and take advantage of their 3d tours.
The Greenhouse Apartments
The Greenhouse Apartments is a pet friendly apartment building offering 319 units. Available apartments include a variety of designs from a one bedroom apartment to apartments with two and three bedrooms. If you are looking for an apartment to accommodate a roommate, these homes for rent should be part of your apartment search. The extensive list of amenities includes controlled access, short term rentals, professionally managed on-site maintenance, elevator, 24-hour concierge, and a secure parking garage. Residents can enjoy the lounge/ business center with high-speed internet access, a roof top pool, laundry facilities, and a fitness center. These apartments for rent in Back Bay, Boston, MA seem to have everything tenants need. If you want to find an apartment for rent that includes access to social activities, these apartments might just be your perfect home. They provide regularly scheduled social activities and have an outdoor chill space.
These gorgeous Boston apartments have hardwood floors and floor to ceiling windows. They also have furnished corporate apartments available. Finding apartments is quick and efficient with their 3d tours.
Buckingham Apartments
Buckingham Apartments at 240 Commonwealth Avenue is just across the street from the lovely parkland promenade of the Commonwealth Avenue Mall. These furnished apartments for rent are available on a short or long-term basis. If you need to rent an apartment that is more compact, they also have furnished studio apartments. Furnishings in all apartments are elegant and tasteful. Since they come furnished, you don't have to spend time looking for furniture. Corporate housing here includes all the amenities that one would expect of homes for rent in Back Bay, Boston, MA. Amenities include light housekeeping, basic cable, and wireless internet access. Additionally, included in the rents are laundry facilities and all basic utilities. Buckingham Apartments for rent in Back Bay, Boston, MA makes moving effortless.
28 Exeter at Newbury
28 Exeter at Newbury is a nine-story luxury mid-rise that has 96 one-, two-, and three-bedroom apartments in a pet-friendly and smoke-free environment. These apartments for rent in Back Bay, Boston, MA have been designed for your comfort. When you want to find apartments for rent that are eco conscious, these just might be the best apartments for rent in Back Bay. Energy efficient lighting and appliances are in each apartment. Throughout the building, green cleaning products are used and the plants in the common areas help clean the air. However, when you rent an apartment here, you don't have to forgo luxury. Renovated kitchens feature energy efficient appliances and granite countertops. These apartments near the Boston Public Library and the Public Garden provide everything that Boston has to offer. See the apartment of your choice through a virtual tour.
One Back Bay
One Back Bay offers luxury studio, one, and two bedroom apartments. It is a LEED Silver Certified green, smoke-free, pet-friendly building. These apartments for rent in Back Bay, Boston, MA boast superbly elegant living spaces that your apartment hunting should include. They feature gourmet kitchens with granite countertops and stainless steel appliances – includinga dishwasher – as well as marble bathrooms and in-unit laundry facilities. Amenities include 24/7 concierge services, a health and fitness center, landscaped rooftop sun terrace, a children's playroom, and an entertainment lounge. Residents have access to community social events and personal services such as package delivery, light housekeeping, prescription pickup, and grocery ordering delivered directly to your refrigerator. These apartments near Newbury St. offer everything to make your Boston, MA experience exceptional.
The Vendome
These condos for rent in Back Bay, Boston, MA are in a magnificent historic stone apartment building on Commonwealth Ave. Though built in 1872, the inside of each condominium is completely modern. If finding an apartment like no other is important to you, these beautiful French style apartments should be part of your apartment search. The features include decorative fireplaces, eleven foot ceilings, and classic columns. They also provide a 24/7 doorman and concierge services. These condos for rent are extraordinary.
St. Germain Apartments
These townhomes for rent are some of the most sought after apartments in the area. St. Germain is the perfect blend of historic Boston, MA and modern Boston, MA. The red brick sidewalks and magnificent elm trees remind you of a more genteel time. The apartment interiors retain their antique charm while providing all the features you need. When searching for townhomes for rent, you owe it to yourself to view these apartment listings. The distinctive details in these townhomes for rent include Welsh quarry tile floors, exposed brick, vintage detailing, and recessed butcher block counters. People who rent apartments at St. Germain are getting the best of old Boston and new Boston, MA.
The Somerset Condominiums
These condos for rent are located along the Commonwealth Avenue Mall. If you like picturesque, historic buildings, you definitely need to add this to your list of apartments to visit. Built in 1897 as a stately hotel, it was converted to condos in 1983. It still retains its stature as one of the more elegant buildings in Boston, MA. It preserves its sumptuous lobby and beautifully landscaped courtyard. At the time of this writing, there were some apartments available without a broker fee. Historic condos for rent in Back Bay, Boston, MA are becoming more difficult to find, so this is a real gem.
The Colonnade Residences
These apartments for rent in Back Bay, Boston, MA define luxury and convenience. All you have to do is cross the street and you will be in Copley Mall and a supermarket. A block away from the apartments are the galleries, restaurants, and shops of Newbury and Boylston streets. These Boston, MA apartments provide extra advantages that are not found in many apartments for rent. They include dog walking, car washing, and housekeeping.
Garrison Square
When looking for apartments for rent in Back Bay, Boston, MA, don't miss the elegant apartments at Garrison Square. The detailed design work separates these polished apartments from the mundane apartments. The arched windows, crown moldings, gray tone wood plank flooring, and vaulted ceilings create both a homey and artistic ambiance. The outside of these apartments is just as enjoyable as the inside. They provide a private, landscaped courtyard and a rooftop terrace with a grilling area. You can also enjoy the skyline of Boston, MA from your balcony.
The Arlington
These apartments for rent in Back Bay, Boston, MA are organized to make working from home a lot easier. Apartments at the Arlington provide high-speed internet, a basketball court, a fitness center, access to virtual experiences, and a game room. You can enjoy meals prepared in a gourmet kitchen and since there is a washer/dryer in all apartments, you can do laundry at your convenience.
Church Park Apartments
Centered on your busy lifestyle, these apartments for rent in Back Bay, Boston, MA have just the right amenities. The 24-hour concierge can help you navigate the bustling city of Boston, MA. If you have a car, there is garage parking with Zipcar services. Shopping is right outside these apartments. With all of these conveniences, you will have more time to enjoy all Boston, MA has to offer.
ARTlab Living
These apartments for rent in Back Bay, Boston, MA are different from residences anywhere else. All thirty of these apartments have their own standalone galleries created by Boston artists. These furnished apartments are a testament to ARTlab's commitment to Boston artists. In addition to the signature artwork, the apartments are adorned with bamboo floors and oversized windows.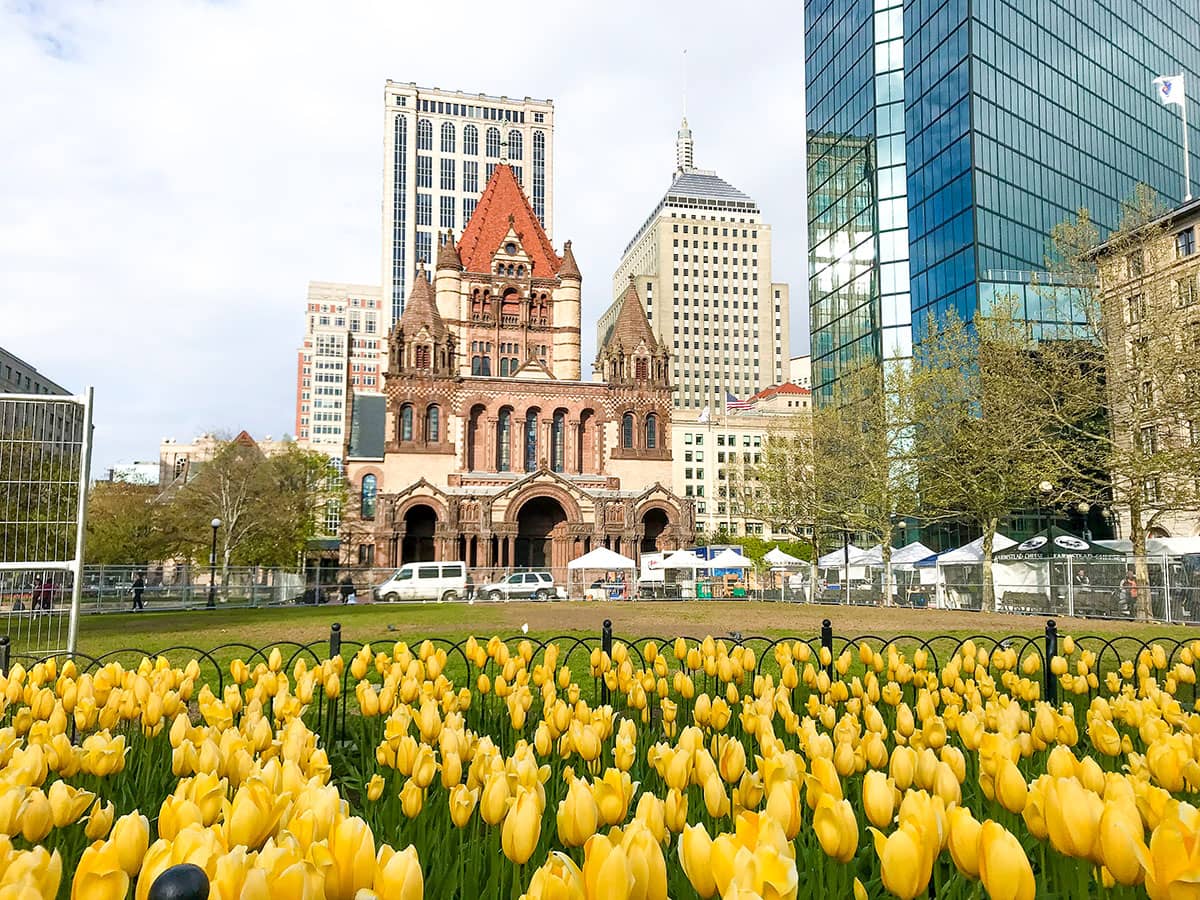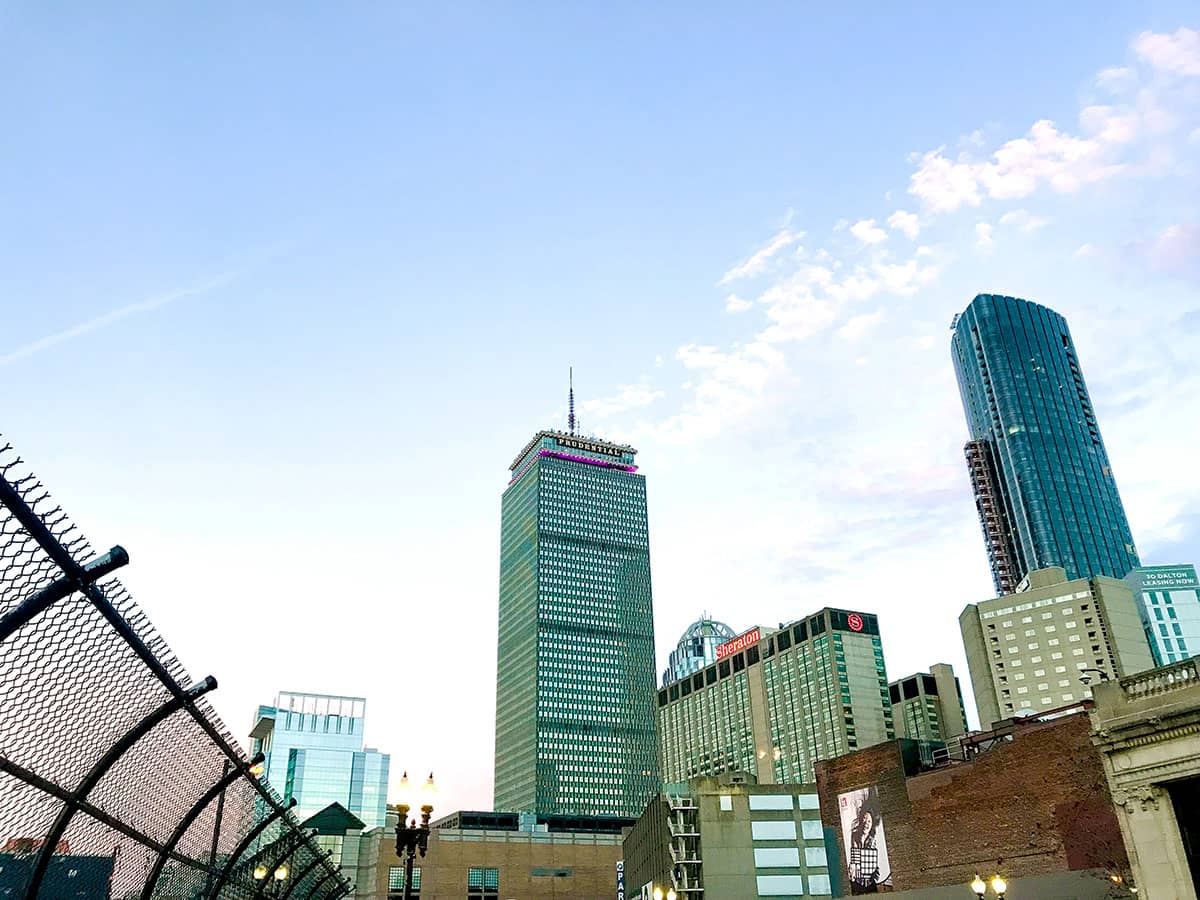 Landmarks near Apartments for Rent in Back Bay, Boston, MA
Living in Back Bay apartments gives residents easy access to an amazing array of famous landmarks within a short distance.
The Boston Public Library
The Boston Public Library McKim Building is located on Boylston St. by Copley Square. This monumental structure, opened in 1895, is an architectural masterpiece designated as a National Historic Landmark. Residents of apartments for rent in Back Bay, Boston, MA are fortunate to have this magnificent building in their back yard.
Commonwealth Avenue Mall
Commonwealth Avenue Mall is a long 32 acre, tree-lined park designed in the style of a 19th Century Parisian Boulevard with statues of famous people and memorials along its length. Located between the east and westbound lanes of Commonwealth Avenue, it runs west from the Boston Public Garden at Arlington St. down through the length of the Architectural District. This green space provides a natural oasis for inhabitants of apartments for rent in Back Bay, Boston, MA.
200 Clarendon Street
The tallest building in Boston – and all of New England – is 200 Clarendon Street, which was formerly known as the John Hancock Tower. This Minimalist glass tower is 790 feet tall.
The Prudential Tower
The Prudential Tower at 749 feet is the second tallest building in Boston, MA. An example of the International Style, it was controversial when it was opened in 1964. Some critics in Boston considered this towering skyscraper to be completely out of character for the image of their city. Now it has become one of Boston's most recognizable landmarks. If you live in one of the apartments for rent in Back Bay, Boston, MA you might want to visit the observation deck when it reopens.
The Old South Church
This magnificent structure is a National Historic Landmark on Boylston Street. The architecture is an example of High Victorian Gothic housing a one-ton bell in a 246-foot bell tower.
Trinity Church
Copley Square is home to this Romanesque style church built in the 1870s. The stained-glass windows and the 20,000 square feet of painted murals are awe-inspiring.
The Arlington Street Church
Resembling the church of Saint Martin-in-the-Fields in London, England, this church attracts visitors with its beautiful stained-glass windows produced by Tiffany Studios. It's located across the street from the Boston Public Garden.
Attractions near Apartments for Rent in Back Bay, Boston, MA
In addition to Newbury St., Copley Square is another popular destination for shopping and site seeing. It contains the upscale Copley Place shopping mall, as well as several of Back Bay's noteworthy architectural landmarks: Old South Church, Trinity Church, Boston Public Library McKim Building, the Fairmont Copley Plaza Hotel, and 200 Clarendon Street (formerly called the John Hancock Tower). For residents of apartments for rent in Back Bay, Boston, MA the shopping opportunities seem almost endless.
The Shops at Prudential Center, with its glass covered over-street passage to Copley Plaza, is at the base of the Prudential Tower. Over 70 retail and over 20 dining establishments are housed here. Skywalk Observatory is located on the 50th floor of the Prudential Tower.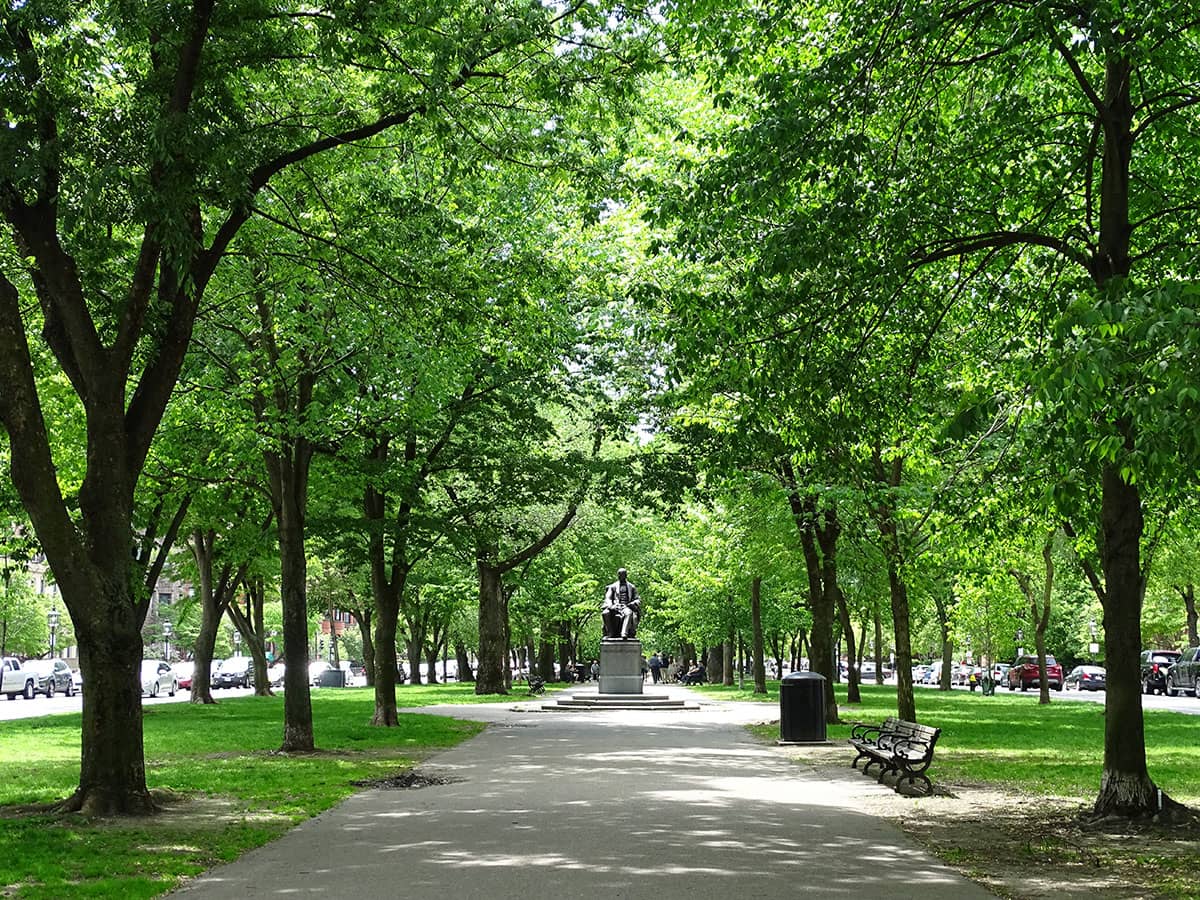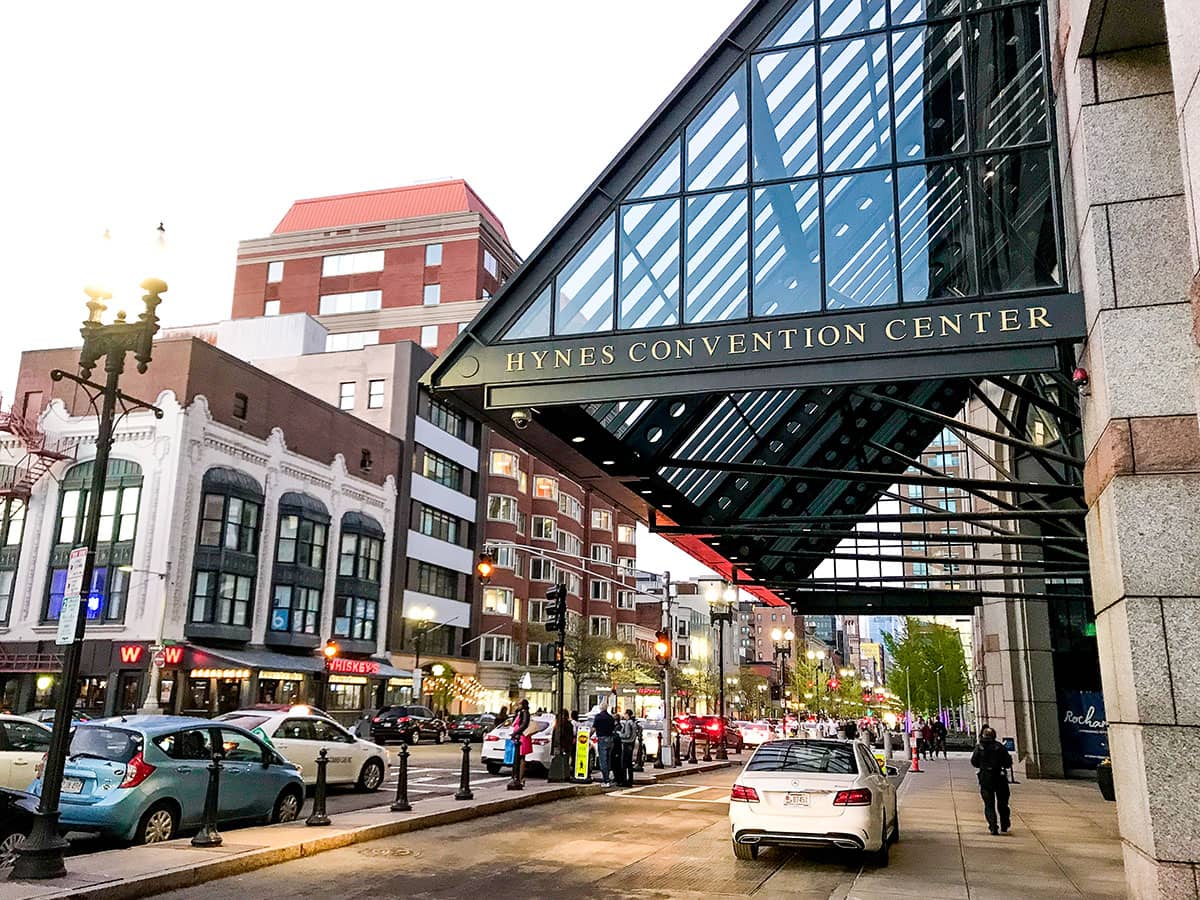 Things to Do near Apartments for Rent in Back Bay, Boston, MA
One of the best things to do as a resident of these Boston apartments is to tour the tree-lined streets of the Architectural District while admiring the majestic brownstones and mansions. Ambling along the greenway of the Commonwealth Avenue Mall is one of the experiences that make living in Back Bay worthwhile.
No matter which apartments you choose, you will be a short distance to Newbury and Boylston Street, Copley Place, and the Prudential Tower. This patch of Boston offers a vibrant nightlife, with numerous pubs and restaurants. From quirky and hip to formal and historic, there is something for everyone in this amazing neighborhood. There is no shortage of hidden gems to discover when you live in one of the apartments for rent in Back Bay, Boston, MA.
Special Events in Back Bay
Open Newbury Street is an annual event that occurs on one day in each month of July, August, and September. From 10 a.m. to 6 p.m. on each day of the event, Newbury Street becomes a pedestrian mall closed to vehicle traffic from Arlington Street to Massachusetts Ave. This is a popular and successful Boston street festival that brings together the local community, visitors, and the businesses of Newbury Street. You acquire a front row seat when you live in one of the apartments for rent in Back Bay, Boston, MA.
Public Transportation near Back Bay Apartments
Public transportation in the Boston area is provided by the Massachusetts Bay Transportation Authority or MTBA, known locally as the "T". It supplies subway, trolley car, bus, and boat transportation. The commuter rail lines extend to surrounding towns, such as Newburyport, Rockport, Haverhill, Lowell, Worcester, and Plymouth. Back Bay is on the Green Line, with "T" stations located at Copley Square and the Hynes Convention Center. No matter where in need to go, it's easy when you live in one of the apartments for rent in Back Bay, Boston, MA.
Schools near Back Bay Apartments
Fisher College is located in Back Bay and offers thirty different bachelor and graduate-level programs available online and on campus. Living in one of the apartments for rent in Back Bay, Boston, MA puts you in close proximity to this wonderful college.
There are a number of private schools in the neighborhood including Commonwealth School, The Newman School, and Kingsley Montessori School. The Snowden International School at Copley is part of the Boston Public Schools.
What It's Like to Live in Back Bay
Back Bay in Boston, MA is an upscale area with enough things to do to keep anyone busy. Apartments for rent in Back Bay, Boston, MA are plentiful and provide everything you need to take advantage of the fun and excitement Boston has to offer.
Trying to rent apartments in Boston might seem formidable, but you are not alone. Boston Pads has the largest real-time database of rental listings in the Boston area. Whether you are looking for cheap apartments for rent, luxury apartments, or need help negotiating with a landlord, rely on the experts. Help is only a click away and so is your Boston apartment for rent.
Back Bay Real-Time Average Rent Prices
Back Bay Real-Time Vacancy Rate
0.48%
Back Bay Real-Time Availability Rate
0.89%