View Fenway apartment listings from the area's largest real-time rental database. Use our search tool to refine your results and find the perfect place to live. When you find an apartment you like, contacting one of our helpful agents is only a click away. In addition to property details, each listing provides the agent information and a contact form. Boston Pads makes it easy for you to find your next Fenway apartment!
About Fenway Apartments for Rent in Boston, MA
Boston is one of the trendiest, most popular coastal cities in the United States. It is so popular that apartment hunting has become a competitive affair. Developers are struggling to keep up with the demand for apartment rentals in Boston, MA. Finding the best apartments for rent before someone else rents them has become quite a challenge. Thankfully, Boston Pads can help.
One of the most sought after neighborhoods in Boston is Fenway. Fenway is the seat of many cultural and contemporary attractions and is also the focal point for many of the other neighborhoods surrounding it. Finding an apartment in Fenway will enable you to feel the pulse of this vibrant city.
A Brief History of Fenway
Fenway developed due to the annexation of a portion of land from Brookline in the 1870s. Fenway was created for the purpose of providing space for wealthy residents to build their homes.
With the increase in population, developers built newer and more sophisticated real estate. The development of more homes attracted the interest of educators. By 1907, there were nine institutions of higher learning in Fenway.
Today, educational institutions share the neighborhood with a combination of luxury residences for rent and trendy shopping centers. As the demand for Fenway apartments for rent in Boston, MA continues to climb, apartment rentals become more valuable to developers and renters alike.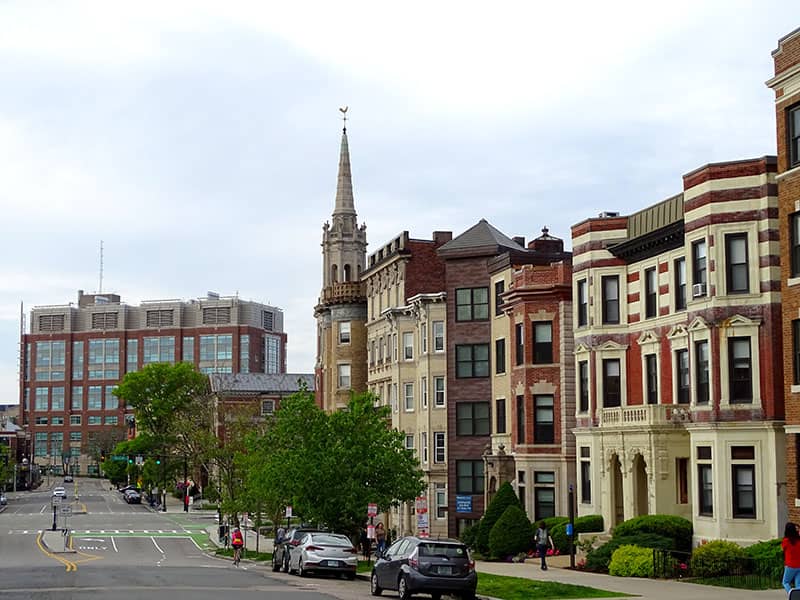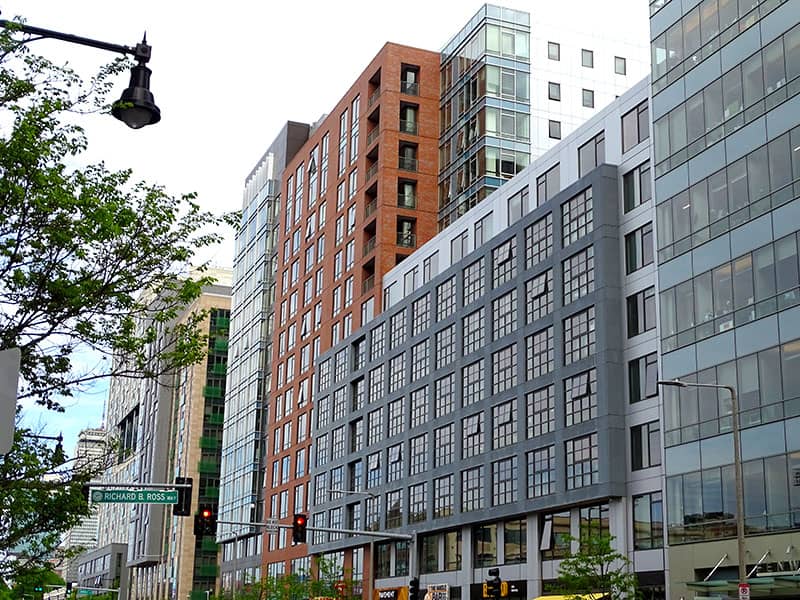 Apartments in Fenway/Kenmore
The Viridian
These Fenway luxury apartments for rent located on 1282 Boylston Street are a short distance to Fenway Park and the Back Bay Fens. They have multiple floorplans from which to choose. Their offerings include studio apartments for rent, one-bedroom apartments for rent, two bedroom apartments for rent, three bedroom apartments for rent, and penthouse homes for rent.
As you would expect with Fenway luxury apartments, this building has unbelievable features that contribute to socializing, making these very friendly apartments. The rooftop spaces include a sundeck, an outdoor TV, a grilling station, and dining furniture. Overlooking the Boston, MA skyline, the rooftop provides a spectacular view. The fitness center has state-of-the art equipment and a group fitness area. There is also a resident lounge, a clubhouse, and a work lab. For the convenience of the tenants, there is a 24/7 concierge and on-site property managers.
The distinctive features of these marvelous Fenway Boston apartments for rent will leave you in awe. The nine-inch ceilings, floor-to-ceiling windows, and open floor plans provide a spaciousness not often found in Fenway Apartments for Rent in Boston, MA. The gourmet kitchens will accommodate the most fastidious cook. Stainless steel appliances, white quartz countertops, dishwasher, and frameless kitchen cabinetry make these kitchens shine. The bathrooms are just as upscale as the kitchens with modern finishes, frameless glass shower doors and white porcelain tile. Self-monitored utilities provide the comforts that make these Fenway luxury apartments the ideal place to live.
There are even more options to help you find the perfect apartment. Some units have walk-in closets, a balcony, and a washer and dryer. These Fenway Boston apartments are pet-friendly – both cat friendly and dog friendly. Take a virtual tour or one of their 3d tours of these sumptuous homes for rent in Boston, MA.
Fenway Boston Apartments – Westland
These Fenway apartments for rent in Boston, MA combine the appeal of a historic building with the amenities of a new apartment building. If your apartment search includes the allure of a turn-of-the-century building, you need to take a virtual tour of Westland.
Westland is convenient to anywhere you want to go in the city; both the Orange and Green Lines are close by. It is also an easy stroll to Berklee College of Music, Northeastern, and the New England Conservatory.
You can choose a floor-plan; if you want a studio apartment for rent they are available. They also have one bedroom apartments for rent and two bedroom apartments for rent.
Community amenities in these apartments near Fenway include an elevator, on-site washers and dryers, and heat and hot water included in the monthly rent. Their pet policy is cat friendly.
These lovely homes for rent in Boston, MA have hardwood floors, carpets, large bedrooms, and high ceilings. You just might find your favorite homes for rent here, so view one of the 3d tours today!
Fenway Apartment Buildings – Bower Boston
These Fenway apartments for rent in Boston, MA are refreshingly unique. Located at 771 Beacon Street and managed by one of Boston's larger property management companies, Bower understands the need to find an apartment that feels like a home. The indoor plants are a welcoming amenity that soothes the psyche after a busy day. When you want even more connection to nature, these Kenmore Square apartments are a short distance to the Back Bay Fens.
There are also a number of renowned schools near these Fenway Boston apartments. Parts of Boston University, Wentworth Institute of Technology on Huntington Ave., Emmanuel College on The Fenway, and Massachusetts College of Pharmacy on Longwood Ave. are close by.
When you rent apartments in Fenway/Kenmore, you have the privilege of being near two prestigious art museums that are famous in not only Boston, MA and the United States of America, but worldwide – the Museum of Fine Arts and the Isabella Stewart Gardner Museum.
These beautifully appointed Fenway Boston apartments for rent are available as a studio apartment, a one bedroom apartment, or a two-bedroom apartment. Two baths are available in the two bedroom units and the one bedroom units have one bath.
Bower offers an indoor atrium, a rooftop terrace, a swimming pool, and private working pods. These Fenway apartments for rent in Boston, MA have a welcoming pet policy. At the time of this writing, there were apartments available with some generous leasing offers. When looking for an apartment designed with environmental awareness in mind, these Fenway apartment buildings are a must-see.
Fenway Boston Apartments for Rent – The Fenway Triangle
Your search for apartments should include the luxurious Fenway Triangle located at 180 Brookline Ave. They have many of the amenities found in other luxury apartments in Fenway/Kenmore plus a few uncommon ones. Their on-site grooming station is dog friendly and cat friendly. For added convenience, there is a doorman available. The courtyard is private and beautifully landscaped. Additional amenities include in-unit washers and dryers, and granite countertops. Many of the buildings in Fenway don't have three bedroom apartments for rent, but if you need more beds, you can find those rental listings here.
Fenway Boston Apartments for Rent – Fenway Diamond
Fenway Diamond is an easy subway commute to just about anywhere in Boston, MA. These apartments on 9 Minor St. periodically offer special lease terms. Some of the distinctive apartment features offered in units for rent at Fenway Diamond are garages, walk-in closets, and free WiFi in the lobby.
Fenway Boston Apartments for Rent – Pierce Boston
Pierce Boston offers some of the best Fenway apartments for rent in Boston, MA. If your rental search includes a condominium or a three bedroom apartment, one of these homes for rent might meet your needs. If you have a roommate, it can be a good idea to search for an apartment with extra space. Since so many people are extremely busy, you might want to find units for rent that are furnished. At Pierce, they have fully furnished apartments for rent. Your move in date and move out date can be more flexible here because they have varying lease lengths. Considering everything Pierce property listings have to offer, it would be a good idea to schedule a tour today.
Neighborhoods near Fenway, Boston, MA
Kenmore Square is at the heart of the Fenway neighborhood. While not technically a neighborhood on its own, living in Kenmore Square apartments places you in an area loaded with baseball history and at the intersection of several main streets including Commonwealth Ave. Kenmore Square borders Fenway Park and is also famous for its ebullient nightlife.
While looking for apartments for rent, do not exclude the many terrific apartment listings in the neighborhoods surrounding and in close proximity to Fenway. Massachusetts Ave. is loaded with available apartments and is a sought after location to rent an apartment. The Longwood Medical area has a respectable amount of off campus housing due to the many schools near or in the neighborhood, such as Harvard Medical School and Simmons University.
Mission Hill apartments include units with no-fee parking and some available lofts. There is also a wide assortment of apartments for rent, condos for rent, and townhomes for rent in South End. The restored Victorian row houses in the South End create an atmosphere of old Boston, MA.
When searching for apartments near Fenway, don't forget to browse through Cambridge. In addition to the wonderful apartments for rent, Cambridge is one of the most innovative places in the world. You can find some beautiful townhomes for rent and condos for rent in Cambridge, though rents can be slightly higher than the Boston average. Brookline is worth considering if you are looking for a suburban feel with easy access to public transportation and the city.
There are also great rentals farther away from Fenway. Hyde Park also provides a suburban ambiance while Roxbury has condos for rent, multifamily homes for rent, and townhomes for rent.
Public Schools near Fenway Apartments for Rent in Boston, MA
McKinley Preparatory High School
This school is located at 97 Peterborough St. in Boston, MA and serves children with special needs. They focus on a whole child approach and provide clinical support. They have a full scope of academic classes in addition behavioral, educational, and emotional systems. This is a valuable resource near Fenway apartments for rent in Boston, MA.
Boston Latin School
Boston Latin School, located at 78 Ave. Louis Pasteur, is the oldest school in the United States and America's first public school. People renting apartments in Fenway/Kenmore have the privilege of being near this historic Boston, MA school. It serves students in grades 7 – 12 and prepares them for success in college, career, and in the community. They are one of the few schools in the country that require three to four years of Latin. The academic requirements are rigid, but not at the expense of the arts and sports, in which their students also excel.
Colleges and Universities near Fenway Apartments for Rent in Boston, MA
Simmons University
Simmons University, located at 300 The Fenway, Boston, MA, is the only undergraduate program in Boston exclusively for women. Their extensive graduate programs are open to everyone. This Boston, MA university has many reasons to recommend it. The student to faculty ratio is 8:1 and they have more than sixty majors and programs. If your lifestyle is better suited to studying online than traveling to the Boston, MA campus, they offer both graduate and undergraduate online programs.
Boston University at Fenway
Living in one of the homes for rent near Boston University is an opportunity to connect with one of the best research universities in the U.S. The Boston, MA Fenway campus contains the Fenway Campus Center, Peabody Hall, Pilgrim House, Riverway House, the Wheelock Family Theatre, and Boston University Wheelock College of Education and Human Development.
Wentworth Institute of Technology
This university provides a well-rounded education with a focus on science and technical knowledge. Wentworth has fourteen different academic departments and can grant both bachelor's and master's degrees. The MBTA Green Line E Branch makes it easy to get here from most of the Fenway apartments for rent in Boston, MA.
Emmanuel College
There are many Fenway Apartments for Rent in Boston, MA near Emmanuel College. This school prides itself on being part of a global community. Their five schools – School of Business and Management, School of Education, School of Humanities and Social Sciences, School of Science and Health, and the Maureen Murphy Wilkens School of Nursing and Clinical Sciences – are integrated into the community by their membership in the Colleges of the Fenway consortium.
Massachusetts College of Pharmacy and Health Sciences
No matter what healthcare discipline you want to study, you will probably find it in this Boston, MA college. They have over 100 health related undergraduate and graduate programs. MCPHS specializes in providing a team based approach that prepares students to work in our multileveled health care systems.
Northeastern University
Northeastern is a well-known leader in cooperative education programs and international partnerships. Their cooperative approach merges classroom learning with professional experience and is one of the largest of its kind in the world. This Boston, MA university is also regarded as one of top research universities in the world.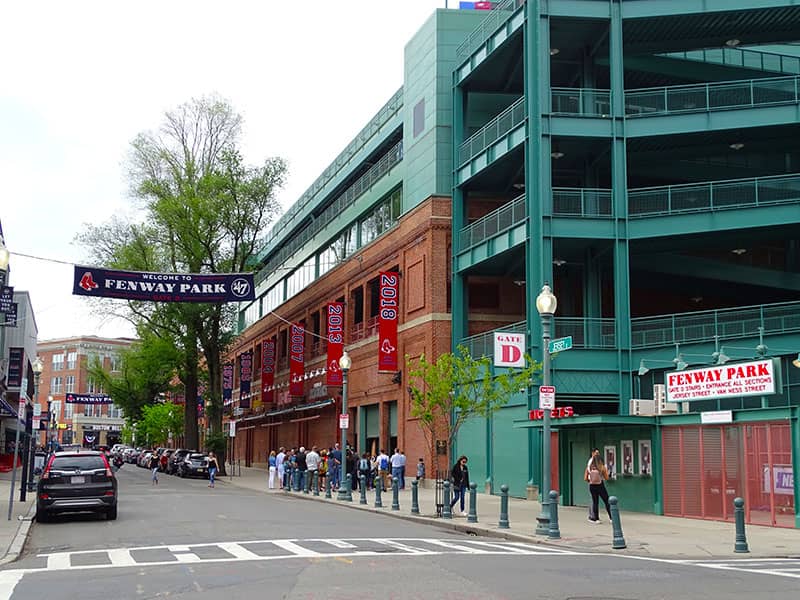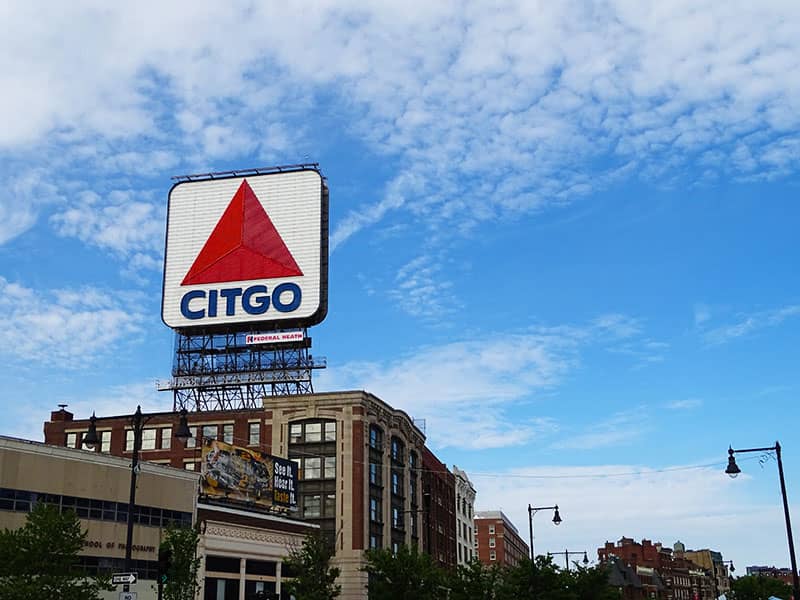 Fun Places to Visit near Fenway Apartments for Rent in Boston, MA
Official Red Sox Team Store
If you are a fan of America's favorite pastime, then you will fall in love with the Official Red Sox Team store. It is the go-to place for official Red Sox merchandise near Fenway apartments for rent in Boston, MA. Since team jerseys can change yearly, you can get first dibs on all of your favorite new gear. This Boston, MA team store has more than just jerseys. Their merchandise ranges from outerwear to novelties; they even have collectibles in stock.
Fenway Park
Fenway Park is a destination spot for baseball fans from all over the United States. The residents of Fenway apartments for rent in Boston, MA are lucky to call this Boston, MA landmark part of their neighborhood. Since 1912, the Boston Red Socks have designated this "home plate". Since this is the oldest park in major league baseball history, it earned a spot on the National Register of Historic Places in 2012.
House of Blues
Blues and rock flow from this live music venue at 15 Lansdowne St., Boston, MA. You can also get a taste of southern style food without venturing out of your Fenway neighborhood. People living in the apartments for rent here love the meat dishes, but they also have menu items that will delight vegetarians and people on specific diets.
Nuggets
Kenmore Square hosts this singular store where residents of Fenway apartments for rent in Boston, MA can trade, buy, or sell compact discs, videos, cassettes, and records. When you are nostalgic for the books and music that you loved, this beloved Boston, MA store can help you find them. They have thousands of out of print items to make your treasure hunt productive and fun.
Lucky Strike Social
You have worked hard and now it's time to get out of your Fenway home and have some playtime. Located behind Fenway Park, Lucky Strike Social has sixteen bowling alleys, billiards, music, dancing, and arcade games. They also serve salads, sandwiches, and snacks so you can always refuel and keep on playing.
Comicopia
Though they are described as a comic book store, this Boston, MA establishment is much more. Japanese manga, paperbacks, and graphic novels round out their inventory. The knowledgeable staff will help you find what you are looking for. Entertainment is always available close to Fenway apartments for rent in Boston, MA.
Back Bay Fens
Nature is close by whether you live in Boston, MA apartments for rent, condos for rent, or townhomes for rent. Whether you call it Back Bay Fens, the Fenway, or The Fens, this link in the Emerald Necklace park arrangement is an engineering and landscaping wonder. Situated in the Fenway neighborhood, it enables you to reconnect with nature and engage in both active and passive outdoor activities. Residents of Fenway apartments for rent in Boston, MA can enjoy the sports fields, the magnificent tree-lined paths, the Kelleher Rose Garden, the Japanese Temple Bell, and the community garden. When you want to leave your Fenway apartment for rent and commune with nature, this is the best location in the Fenway neighborhood.
Restaurants and Bars in Fenway, Boston, MA
We all know the best apartments for rent are close to food and drink. Whether you rent half of a duplex or live in one of the many amazing Fenway apartment buildings, you will have a huge selection of pubs and eateries only found in Boston.
Sufra
Sufra provides Mediterranean food made from fresh ingredients delivered daily. And if fresh breads make your mouth water, you will love the pita and manousheh; it's baked when you order. Try their marinated chicken in a wrap or served with fries. They also have homemade falafel, hummus, and a mix of salads.
Bill's Bar & Lounge
Bill's Bar & Lounge is an established locale near Fenway apartments for rent in Boston, MA. This trendy Fenway favorite is renowned for its cool vibes and great food and drinks. It is a great place to be if you crave live music and DJs as well. Its pleasant and attentive staff is a part of why they have high ratings on countless review sites. The consensus here is that it is worth every penny because you get terrific service and great food.
Blackbird Donuts Fenway
Are you in the mood for tasty and out-of-the box donuts that are close to Fenway apartments for rent in Boston, MA? Look no further than Blackbird Donuts. This place is famous for their exquisite donuts that are just the right amount of moist and sweet. Some popular flavors are the Boston cream donut and the traditional glazed donut. They also offer iced coffee and ice cream.
People who don't want to leave their cozy apartments for rent or their Boston offices can have the donuts delivered. So, even when it's cold out, you can still have those warm, scrumptious donuts sitting in your dining-room.
Blaze Pizza
Blaze Pizza is another eatery near Fenway apartments for rent in Boston, MA where you have access to heavenly pizzas. They are known for their thin-crust pizzas to which you can add as many toppings as you want. With the ability to customize your pizza, the options are endless. It is the ideal place to visit if you are looking to experiment with new pizza toppings. You'll definitely get your money's worth. Their competitive pricing makes them a Fenway favorite.
Searching for an Apartment to Rent in Fenway
The list of homes seems endless! There are so many apartments for rent, condos for rent, and townhomes for rent how does one choose? You need the professionals at Boston Pads to help you organize your searches. They know Boston, MA better than anyone and can guide you towards the Fenway apartments for rent in Boston, MA that will help you love Boston as much as they do.
Fenway/Kenmore Real-Time Average Rent Prices
Fenway/Kenmore Real-Time Vacancy Rate
0.47%
Fenway/Kenmore Real-Time Availability Rate
1.32%