View Cambridge, MA apartment listings from the area's largest real-time rental database. Use our search tool to refine your results and find the perfect place to live. When you find an apartment you like, contacting one of our helpful agents is only a click away. In addition to property details, each listing provides the agent information and a contact form. We are Cambridge real estate experts. Boston Pads makes it easy for you to find your next Cambridge apartment!
About Apartments for Rent in Cambridge, MA
When we think of Cambridge, MA, we usually envision the hallowed halls of Harvard, MIT, Lesley University, and Hult International Business School. However, Cambridge is so much more than that. The energy of this Boston suburb is electric. The restaurants, entertainment venues, incredible apartments for rent in Cambridge, and the constant sparkling of new ideas invite you to come home to the totally unique experience that is Cambridge.
History
In 1630, a group of settlers was looking for a defensible place to live. Due to the area being closer to the source of the Charles River, they built this "newe towne". It received the name of Newtowne in 1638. The site of these first homes is now Harvard Square. However, in the spring of 1638, many University of Cambridge alumni wanted the town named after their school. To honor their alma mater and their Puritan education, Cambridge, MA came into being.
Cambridge was a successful agriculture area with a blend of individual farms and large estates. It was here, in 1775, that George Washington met with a contingent of volunteers and established the first army of the United States of America.
Cambridge went through many transformations over the years. There was a population increase in 1792 due to the construction of the West Boston Bridge that connected Cambridge to Boston. Over the years, new bridges, roads, rail lines, and streetcars contributed to the growth of industry and commerce. In terms of its old manufacturing base, only a branch of the Tootsie Roll Industries remains to produce Junior Mints. However, at the time of this writing, there were 442 biotechnology companies and numerous other technology companies.
By the middle of the 19th century, Cambridge had begun its ascent as a center for learning. It was home to some of America's favorite poets – James Russell Lowell, Henry Wadsworth Longfellow, and Oliver Wendell Holmes.
Geography
Cambridge is bordered by Somerville to the north, Arlington to the northwest, Watertown and Belmont to the west, and Boston to the south.
Cambridge's neighborhoods are Wellington-Harrington, East Cambridge, Riverside, Strawberry Hill, West Cambridge, MIT Campus, Mid-Cambridge, Cambridge Highlands, The Port, Agassiz, Cambridgeport, North Cambridge, and Radcliffe.
The Squares
If you decide to live in one of the many amazing apartments for rent in Cambridge, MA, you will probably identify your location in terms of the closest square. Harvard Square occupies the focal point and people often use it to identify where they are –west of Harvard Square, etc. Cambridge's 7.1 square miles are densely packed.
Kendall Square
If you live in any of the Kendall Square apartments and work in any of the numerous companies located there, you have a very short commute. This bustling business center is right outside your door. Even if you rent an apartment here and travel elsewhere in Boston, you still have an easy commute; the Kendall/MIT station and the Tech Square station is right there. Major corporations in Kendall Square include Merrimack Pharmaceuticals, Alnylam Pharmaceuticals, Takeda Pharmaceuticals, Xceptance, Astrocyte Pharmaceuticals, Cytolon, Maven Technologies, Google, and IBM Resilient.
Inman Square
Located at the junction of Cambridge St., Hampshire St., and Inman St., Inman Square is one of the liveliest entertainment squares in the Boston area. Famous for improvisational theater and music, many greats such as Jay Leno, Bobcat Goldthwait, and Jane Curtin got their starts here. Designated a historical district, Inman Square has been recently renovated to include Victorian inspired streetlights, benches, and bus stops.
Central Square
If you are fortunate enough to live in one of the Central Square apartments for rent in Cambridge, MA, you will be renting in a certified Cultural District. Graffiti Alley, international fare, interesting bars and pubs, and live entertainment await you. Central Square is also a seedbed for research and technology companies.
Porter Square
Porter Square is home to a major portion of Lesley University and is served by the MBTA Red Line. Lesley University's Lunder Arts Center and University Hall are located on Massachusetts Ave. Renters in apartments near Porter Square also have the convenience of a shopping center that has a supermarket, a bank, a pharmacy, a bookstore, an arts and crafts store, and other shops and eateries.
Harvard Square
Surrounded by Harvard University and many fun shops and restaurants, this is a great place to share history, interesting ideas, and award-winning pizza. In addition, the throngs of people in Harvard Square attract some of the best street performers in the area. When you live in one of the apartments for rent in Cambridge, MA, this just might become your favorite playground. The MBTA Red Line Harvard station is located here.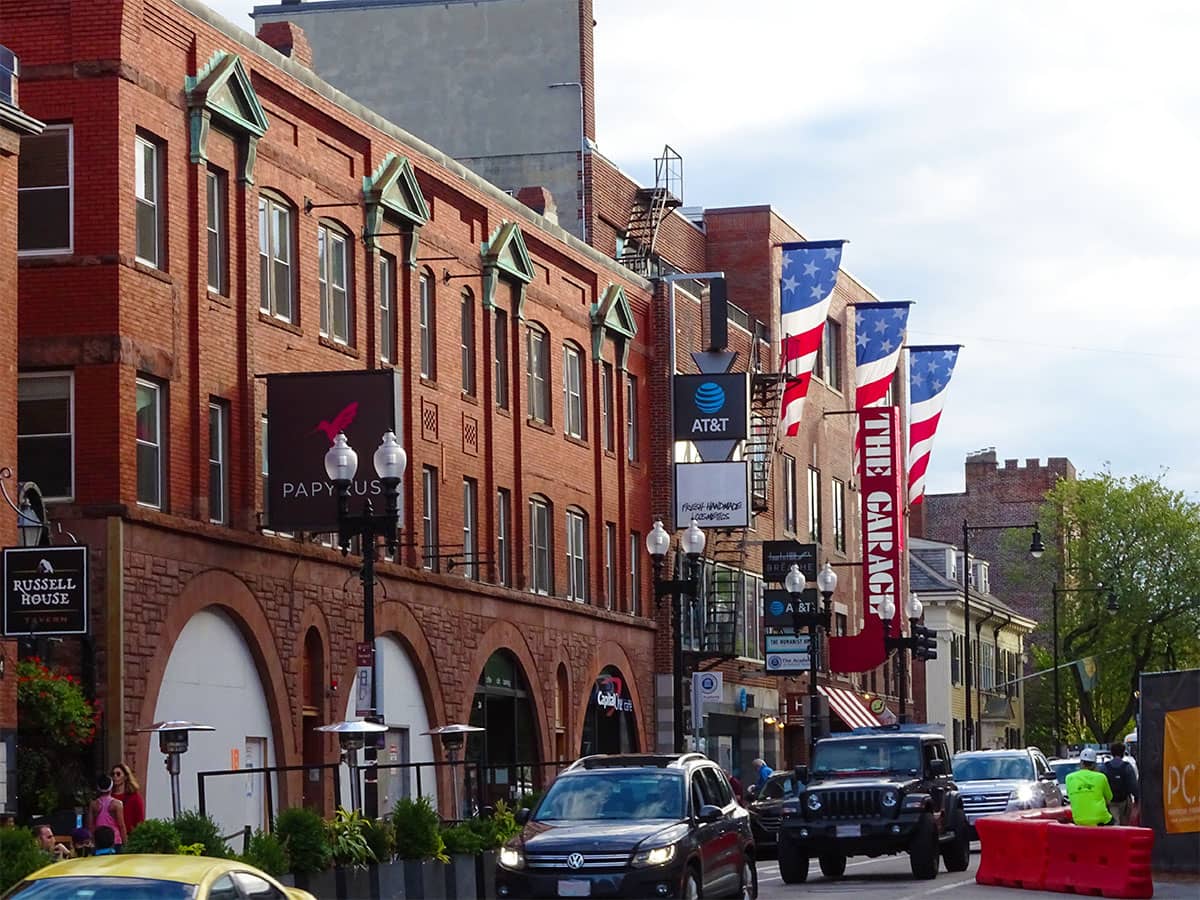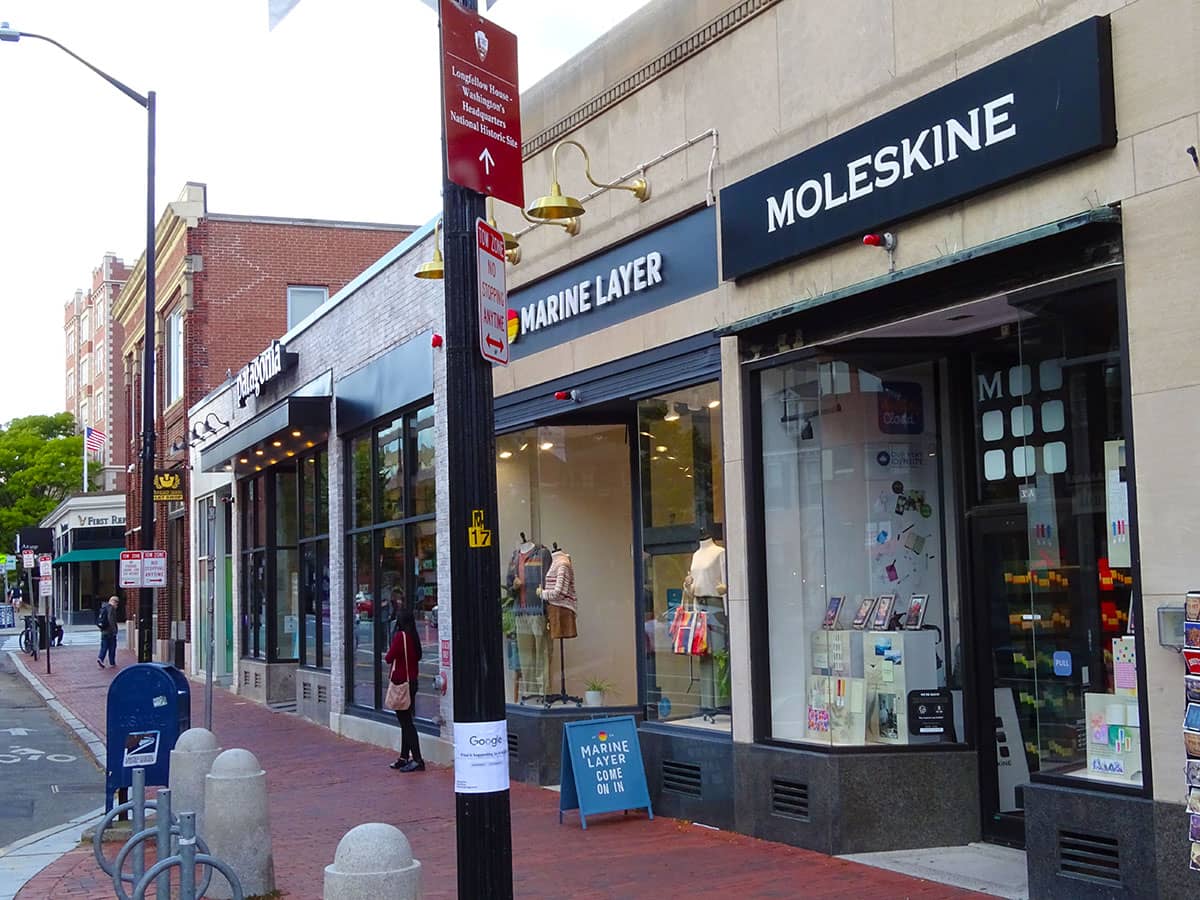 Types of Apartments for Rent in Cambridge, MA
High-rise apartments or large apartment complexes are the most prevalent rentals in Cambridge. They account for more than half of the city's available apartments. Studio apartments, one-bedroom apartments, and two bedroom apartments for rent in Cambridge, MA dominate the apartment listings. Tenants occupy more than 60% of apartments. If your apartment search includes a duplex, there are some available. Apartments available also include condos for rent, townhomes for rent, and homes for rent. Many of the townhouse style rentals in Cambridge are absolutely beautiful. If your busy lifestyle doesn't include hunting for furniture, furnished apartments are also available.
About half of Cambridge, MA apartments have a construction date before 1940. This makes the apartments in Cambridge, MA some of the oldest in the U.S. Developers built new apartments between the 1970s and 2000s.
Apartments for Rent in Cambridge, MA – Notable Buildings
Windsor at Cambridge Park
These luxury apartments near Alewife Brook conservation area are definitely apartment rentals that need a virtual tour or an in-person tour. When you are looking for an apartment to rent that has upscale amenities inside and out, these apartments will not disappoint. Community amenities include pet-friendly surroundings, smoke free environment, courtyard with grilling areas, private theater, furnished apartments, gourmet kitchen with private dining-room, online monthly rent payments, covered parking, a fitness center with state-of-the-art equipment, and an on-site recycling program. They contribute to having friendly apartments with an outdoor lounge and a resident clubhouse with HDTV and billiards.
The features of these apartments for rent in Cambridge, MA are just as spectacular as the community amenities. You can rent a one bedroom apartment or a two-bedroom apartment with a choice of thirteen different floorplans! The one bedroom apartments range from 725 square feet to 1,151 square feet. The square footage of the apartment rentals that have two bedrooms and two bathrooms range from 1,111 square feet to 1,365 square feet.
The refinements in these apartments for rent in Cambridge, MA are stunning. They are comprised of hardwood floors, custom cabinetry, granite countertops, stainless steel appliances, washers and dryers, walk in closets, large soaking tubs, high ceilings with ceiling fans, and Juliet balconies (in select units). At the time of this writing, there were some leasing specials available for these gorgeous homes for rent.
929 Mass Apartments
These apartments for rent in Cambridge, MA have a large selection of floor plans from which to choose. They have studio apartments, one bedroom apartments for rent, two and three bedroom apartments, and if you want a roommate, shared apartments.
They boast of having the highest point in Cambridge MA from which to view the Charles River and the Boston skyline. This modern high-rise is in close-proximity to everything that Cambridge has to offer. And, if you need to go somewhere else in the city, you will be only 0.4 miles to the Central Square Red Line stop. Their pet policy is both cat friendly and dog friendly. However, their lease terms do exclude certain dog breeds and wild animals. Underground parking garages are not always available in Cambridge, MA but there is one in this building. You don't have to drag your laundry outside to find a washer and dryer; there is a laundry facility on the premises. High speed internet and social events for residents keep you connected both inside and outside of these Cambridge, MA apartment rentals.
Apartment features and amenities include a private balcony in certain units, air conditioning, dishwasher, and microwave. There are several ways to explore these apartments in Cambridge, MA. You can make an appointment with Boston Pads to schedule a virtual tour, a self-guided tour, or you can view one of their 3d tours. Don't miss out on the breathtaking views these apartments for rent in Cambridge, MA have to offer.
Hanover Alewife
These Alewife apartments offer unparalleled luxury near some of the most esteemed universities and colleges in the world. Homes for rent here are in high demand so check availability. Unit choices include a studio apartment, a one-bedroom apartment, or a two-bedroom apartment. As of this writing, a three-bedroom floorplan was also obtainable.
If you need to find an apartment for rent in Cambridge, MA that will welcome your furry friends, these are pet friendly apartments. They are both cat friendly and dog friendly. Your dogs will be especially happy when they discover the Little Fresh Pond Dog Beach and the dog park in the Fresh Pond Reservation that are close to these Cambridge apartments.
You need to take a virtual tour of this remarkable living space. Community amenities include a fully equipped clubhouse, a resident pantry with a breakfast bar, 24-hour. fitness center, two courtyards with magnificent landscaping, and storage rooms. If you are looking for apartments for rent in Cambridge, MA that have swimming pools, you can find your apartment here.
The apartment interiors encompass all of the comforts that you have come to expect from opulent apartments in Cambridge, MA. You might enjoy cooking more in gourmet kitchens with quartz countertops and ample kitchen islands. The full-size washer and dryer take the hassle out of laundry day. When you're done with all of your work and chores, you can relax in a large soaking tub.
The Esplanade
Esplanade, located on the Charles River in East Cambridge, offers deluxe condos for rent with magnificent skyline and river views. These units offer the comforts of single family homes with the conveniences of city living. If you live in an Esplanade condo, you will be delighted with the natural light, outdoor spaces, and greenery. There is also an amenity that is sometimes rare in cities – both resident and guest parking.
Other unique features in these Cambridge, MA condos for rent include a terrace and/or balcony for each unit, fireplaces on the 12th and 13<supth floors, a doorman on duty every day, 24/7 concierge, health club with indoor pool, acoustical separation between residences, smooth finishes on the ceilings, and an assigned locker for each unit.
Lofts at Kendall Square Apartments
The distinctive layouts of these apartments for rent in Cambridge, MA are in a creatively refurbished factory. The rooftop deck and resident lounges are great places to socialize and connect with your friends and neighbors. This cat friendly and dog friendly community also has a pet spa. To create an even friendlier and greener atmosphere for these Cambridge apartments, the building provides community garden planters.
The lofts themselves are works of art, with vaulted ceilings, exposed beams, an abundance of natural light, and oversized windows. View one of the 3d tours of these singularly uncommon apartments in Cambridge, MA.
Riverview Cambridge
The views of the Charles River from these condos for rent in Cambridge, MA are divine. Some of the units have patios that contribute to the ambiance of this lovely building. Some of the other benefits of living at Riverview include a common garden, off-street parking, and concierge services.
Atmark
Atmark has apartments for rent in Cambridge, MA that are ultra-modern and conveniently located near Fresh Pond Reservation and the Alewife MBTA station. Contact Boston Pads to apply now; they have some interesting offers on their leases. In addition to the usual features one would find in a luxury building in Cambridge, MA, they also provide a bocce court, luxuriant courtyard, and a bark park. They are also committed to green living and meet LEED Silver standards. Take a one of the 3d tours of these opulent Cambridge apartments.
Linea Cambridge
Linea has one to four bedroom apartments with one to two baths. There are also townhomes for rent with private entrances that provide the features of a single family home but with all the benefits of a managed property. You can choose a unit with a private patio, deck, or a Juliet balcony. Other amenities include a community room with a kitchen, private business meeting space, green courtyard with grills, and a fully equipped fitness center. The location of these townhomes for rent couldn't be better. They are situated in the Mass Ave. neighborhood and minutes from Harvard and MIT.
The Holmes Building Central Square
The Holmes Building offers apartments for rent in Cambridge, MA that are located in the Cambridgeport neighborhood. Situated between Harvard University and MIT, these Cambridge apartments place you in the midst of international cuisine, live music, and unconventional shops. If you need to travel to another Boston location, you are right across the street from the MBTA Red Line.
Amenities include laundry facilities on every floor, 24-hour concierge service, 24-hour fitness room, underground parking, and high speed internet. Utilities included are gas heat and hot water.
91 Sydney
These Cambridgeport apartments for rent in Cambridge, MA offer luxurious amenities and some very practical features. Apartment options vary, but some of them include kitchens designed for efficiency, double bath vanities, linen closets, and pantries. The list of building features is immense – beautiful grounds, community garden, event space, catering kitchen, work lounge, conference room, fireside lounge, shuttle bus service, and more. Don't miss out on a tour of these gorgeous apartments in one of Boston's trendiest neighborhoods.
The Pavilion
The Pavilion offers luxury condos for rent near the Charles River, Inman Square, and Kendall Square. These apartments on 170 Gore Street in Cambridge are in a fabulous location. Residences have garage parking, in-unit laundry facilities, and fully equipped kitchens. The building has a roof deck, a fitness room, and a heated pool.
Twenty/20
The Twenty/20 takes luxury apartments for rent in Cambridge, MA to a whole new level. Located in East Cambridge, they have most of the resources you need to work, play, and just live. The rooftop terrace bestows incredible panoramic views of Boston and Cambridge. For relaxation and entertaining, there is a courtyard with an outdoor fireplace, a café lounge, a clubroom with a TV, a pool table, and a bar area, and a library with a fireplace. For exercise, there is a fully stocked fitness center, a yoga sundeck, an indoor basketball court, and a staircase connection to Gilmore Bridge.
If you need a place for meetings and presentations, they have a conference room that provides multi-media technology. If you own a bike, they have you covered; there is a bike garage stocked with cycle-specific tools. They even thought of your pet; these apartments in Cambridge, MA provide a pet grooming and bath area. This is a must-see for anyone looking for apartments in Cambridge, MA.
Schools near Apartments for Rent in Cambridge, MA
Cambridge is home to many great schools from elementary to post-secondary institutions. Below are some of the schools in the area.
Cambridgeport School: This public school has about 290 students in grades PK, K-5 and a teacher-student ratio of 1 to 13.
Martin Luther King Jr. School: This public school has approximately 310 students in grades PK, K-5 and a student-teacher ratio of 11 to 1.
Haggerty School: Haggerty School has approximately 260 students in grades PK, K-5 with a student-teacher ratio of 10 to 1.
King Open School: This school has approximately 325 students in grades PK, K-5 with a student-teacher ratio of 10 to 1.
Secondary Schools
The secondary schools close to apartments for rent in Cambridge, MA are the following:
International School of Boston: This is a bilingual school and it's one of the oldest in the United States. Students learn to speak French and English thereby enabling them to thrive in a multicultural environment.
Matignon High School: This is a private, parochial school with about 460 students in grades 9-12 and a student-teacher ratio of 14 to 1. More than 90% of students from this school continue their educations and attend 4-year colleges after graduation.
Community Charter School of Cambridge: This is a public charter school with approximately 410 students in grades 6 to grade 12; the teacher-student ratio is 1 to 12.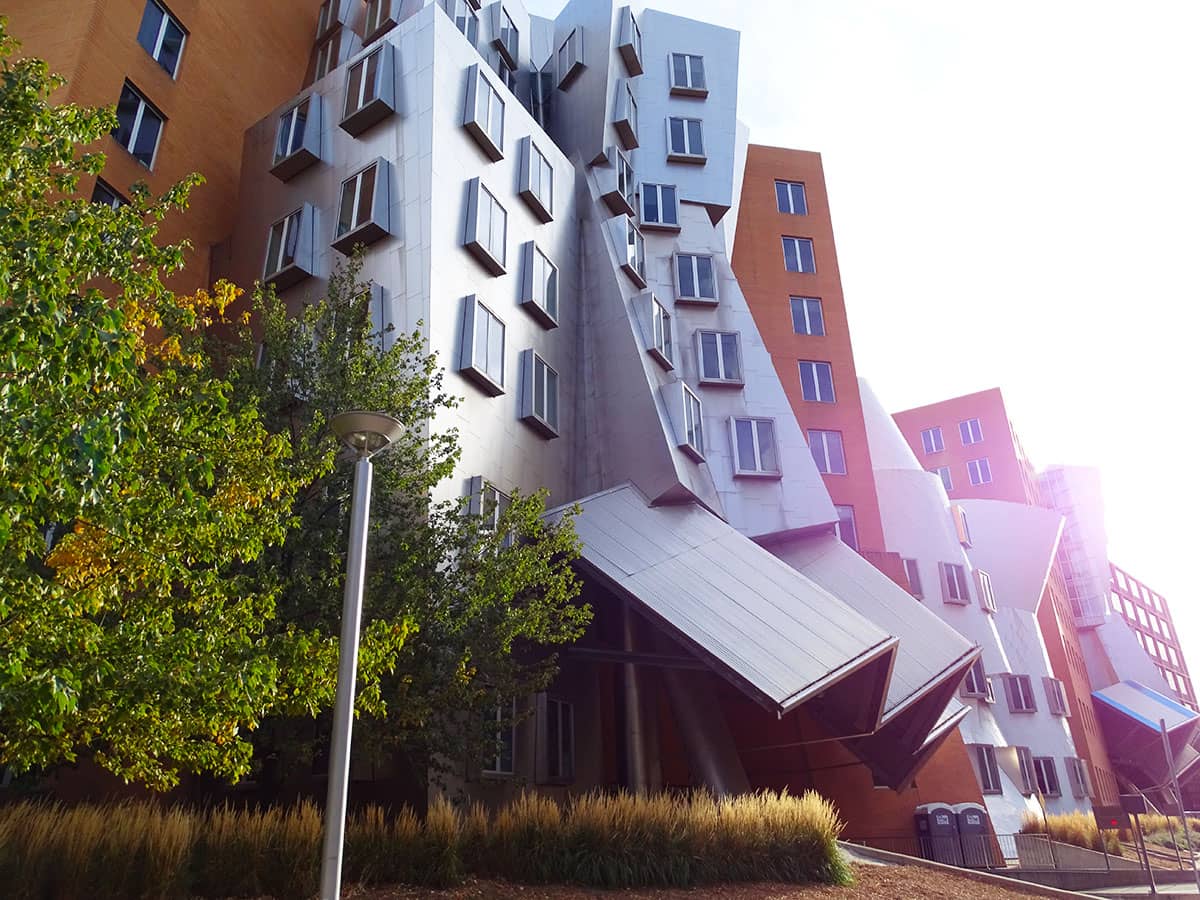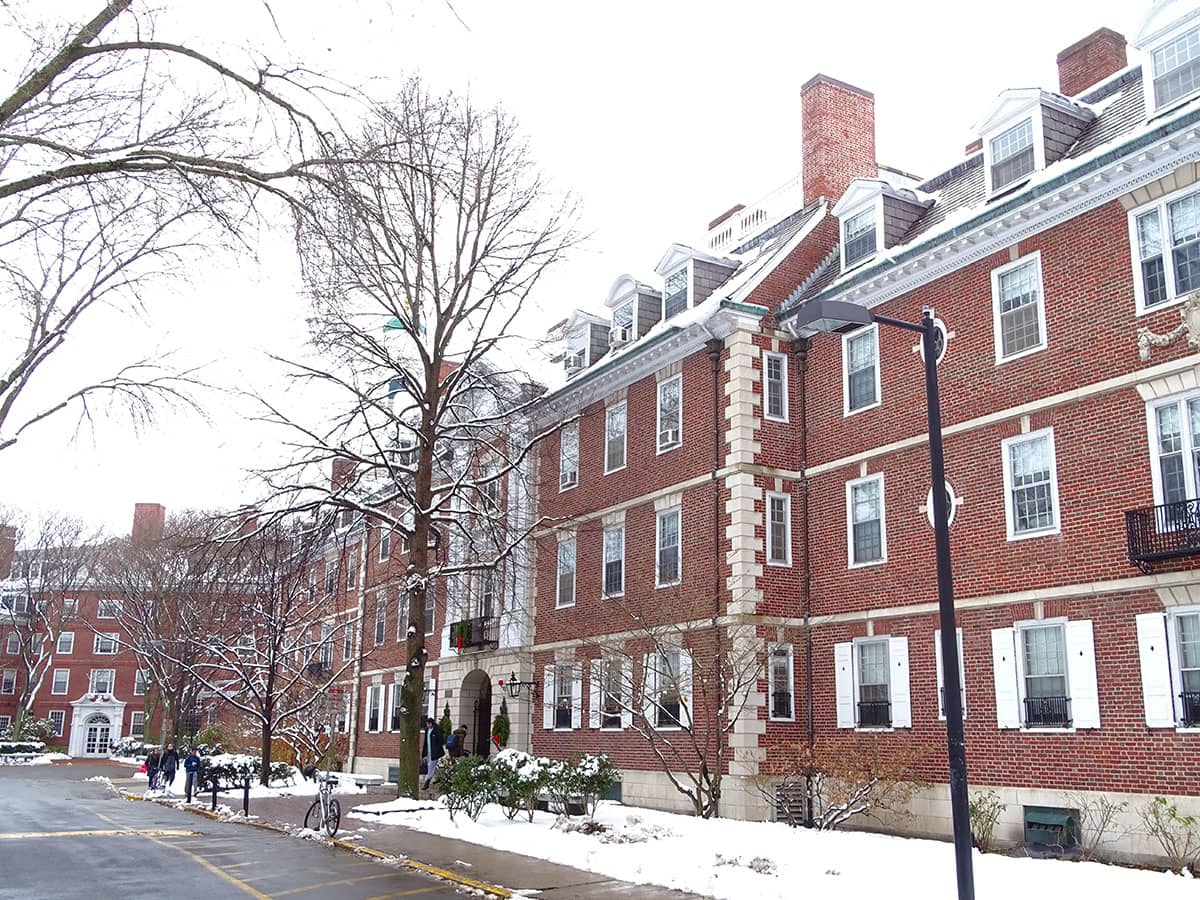 Universities near Apartments for Rent in Cambridge, MA
Harvard University
Harvard University is a leading research university in the United States with over 20,000 students (including graduate and postgraduate students). Founded in 1636, it is the oldest institution of higher learning in the country. The Harvard Business School and the Harvard Medical School are among the top ranked in the world. The library system contains the oldest collection of books in the United States. Eight of the presidents of the United States graduated from Harvard.
Massachusetts Institute of Technology
Founded in 1861, MIT is one of the premier technology, science, and engineering universities in the world. Ninety Nobel Laureates are associated with MIT as well as holders of over 250 prestigious science and technology awards.
Local Restaurants
Harvest
This restaurant in Harvard Square is well known for exquisite dining. It has been in existence since the 1970s, and has won many awards for its food, wine list, and service. The restaurant serves contemporary New England dishes.
If you want a respite from the busy life of the city, Harvest is your best choice. The decor is elegant and the ambiance is very relaxing. Eminent chefs known for cooking great dishes run this restaurant. The restaurant has a pleasant outside space that is great for enjoying the Sunday brunch for which Harvest is famous.
Oleana
Oleana is located at 134 Hampshire Street, Cambridge, MA but one bite of their exotic cuisine will let you believe you are in the Middle East or Turkey. Each dish is both delicious and artistically arranged. You can stick with a traditional favorite such as moussaka or try a new dish such as Za'atar bread and cucumber cacik. No matter what you choose, you have made a good choice. Their meats and fish are locally sourced, and their produce comes from their own farms.
Local Shops
Cambridgeside
This mall creates a total shopping experience in which you can shop and dine all under the same roof. Serving residents of apartments for rent in Cambridge, MA, it is also destination shopping for people throughout the metro Boston area. With over 80 shops, you are bound to find what you are looking for. The food court, restaurants, and specialty food stores are plentiful for a quick snack or a whole meal.
Cambridge Antique Market
A treasure hunt in this eclectic building awaits people living in apartments for rent in Cambridge, MA. If you are looking for home décor, furniture, clothing, jewelry, art, toys, and books, it is great fun to browse through their five floors. There are some high-priced antiques, but there are also some great bargains.
Area Parks
Joan Lorentz Park
This big, grassy park is located in front of Cambridge Library's high-tech main branch. It has a playground and tennis courts and is a good place for picnicking or lounging. The park is well maintained, and there is enough space to read, do yoga, play with your dog, and throw a Frisbee.
Danehy Park
What was once a city landfill site is now a 50-acre recreational facility. Reclamation of this land allowed its conversion into a park for the community. As a resident of apartments for rent in Cambridge, MA, you can enjoy both active and passive activities such as soccer, softball, and strolling to absorb some natural energy.
Fresh Pond Reservation
There is a 155-acre lake, grassy areas perfect for picnicking, and 162 wooded acres at Fresh Pond Reservation. It also has a playground and a 9-hole golf course. There is parking for residents of apartments for rent in Cambridge, MA but the number of spaces is limited. However, a resident parking permit is available. This is truly a taste of the forest within the city limits.
John F. Kennedy Park
This 5-acre park has 4 entry gateways with granite columns that are inscribed with memorable quotations from President Kennedy. Within the park is a beautiful fountain where water flows over more engraved quotes from our 35th president.
We could keep writing for many more pages because the number of great apartments, homes for rent, condos, and townhomes for rent are enormous. Boston Pads can even help you find cheap apartments in Cambridge, MA. We have also just touched the surface of all the great shops, restaurants, and historical sites available in Cambridge. Cambridge is a terrific place to live and never stop exploring.
Cambridge Real-Time Average Rent Prices
Cambridge Real-Time Vacancy Rate
0.62%
Cambridge Real-Time Availability Rate
1.24%