Homes for Sale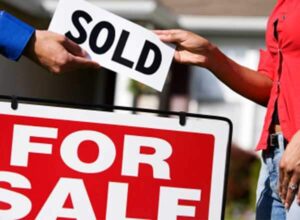 Are you looking to buy a new home or shopping around for homes for sale? Or planning to purchase a piece of property as a smart investment? No matter whether you're seeking investment opportunities or a cozy place to call your own, purchasing property can be an extremely rewarding experience. The buzzing world of Boston real estate is an exciting market to be a part of, and the ideal place for you is out there waiting—it all begins with a simple search!
To dive into your Boston real estate search, head over to the Boston Pads database to begin exploring the widest selection of homes for sale. Using convenient search functions, you'll be able to select the number of bedrooms you want, the neighborhoods you're interested in and the minimum and/or maximum price you have in mind.
Within just seconds, the portal will deliver a wide breadth of exclusive houses for sale as well as MLS listings you may not find anywhere else. If it's a condo you're looking for, we have the most extensive list of condos for sale in Boston! If you're a property investor and you want to browse multi family homes for sale in ma, check out our page dedicated solely to multi family homes. Best of all, you can set up a daily automatic email alert to deliver new Boston real estate listings that meet your criteria directly into your inbox, providing a streamlined system that will easily integrate into your busy life. The Boston Pads database is here to help simplify the process, supporting you in your search for the perfect spot in a neighborhood you love with the amenities you need. Without having to leave your home, you'll be able to narrow down the front-runners and focus your energy on your top choices.
In addition to being the very best search portal available for homes for sale in MA, the Boston Pads website also contains other important information and timely blog articles that prospective buyers may need. It's always helpful to read articles that map out the buying process from pre-approval to understanding how property taxes can impact your purchasing decision. There's even an extensive glossary of real estate terms found on the website—a must-see for first-time buyers!
As a prospective buyer, there's no better place to begin your search than right here on bostonpads.com, Boston's best source for Boston real estate listings and homes for sale. With constant updates, exclusive content, and unrivaled convenience, you'll have an invaluable head start as you embark upon the Boston real estate property search.