View listings for Boston – Allston apartments from the area's largest real-time rental database. Use our search tool to refine your results and find the perfect place to live. When you find an apartment you like, contacting one of our helpful agents is only a click away. In addition to property details, each listing provides the agent information and a contact form. Boston Pads makes it easy for you to find your next Allston apartment!
About Apartments for Rent in Allston, MA
Allston is a neighborhood in Boston, MA. It got its name from the American painter and poet, Washington Allston. Due to a population density of approximately 18,505/mi2, there is a high demand for cheap apartments for rent in Allston, MA. Boston Pads can help you find a place to rent in a few clicks. Our local real estate agents can guide you in your rental search and lift the burden of finding apartments for rent. Agents can help with more than searching for an apartment; if you don't want to rent alone, they can help you find a roommate. Many people looking to rent choose to sublet, but sublets can be harder to find for your ideal dates. However, due to the quantity and variety of apartments for rent in Allston, MA, you are sure to find one that suits your needs.
Residents of Allston, MA
Allston is one of the more affordable Boston, MA neighborhoods in which one can rent. Because of that, students are often attracted to apartments for rent in Allston, MA. While it can be challenging to find truly cheap Allston apartments for rent at certain times of the year, much of the turnover coincides with the September leasing cycle. That means the best time to start looking is January. Starting early will allow you to narrow down your options from a wider selection of available units to rent.
Allston is always bustling with activity, which makes living here entertaining and interesting. Apartments for rent in Allston, MA offer many fun and new experiences to those taking on the role of apartment locator. You will enjoy your apartment search as much as much as your time as a resident of Allston, MA.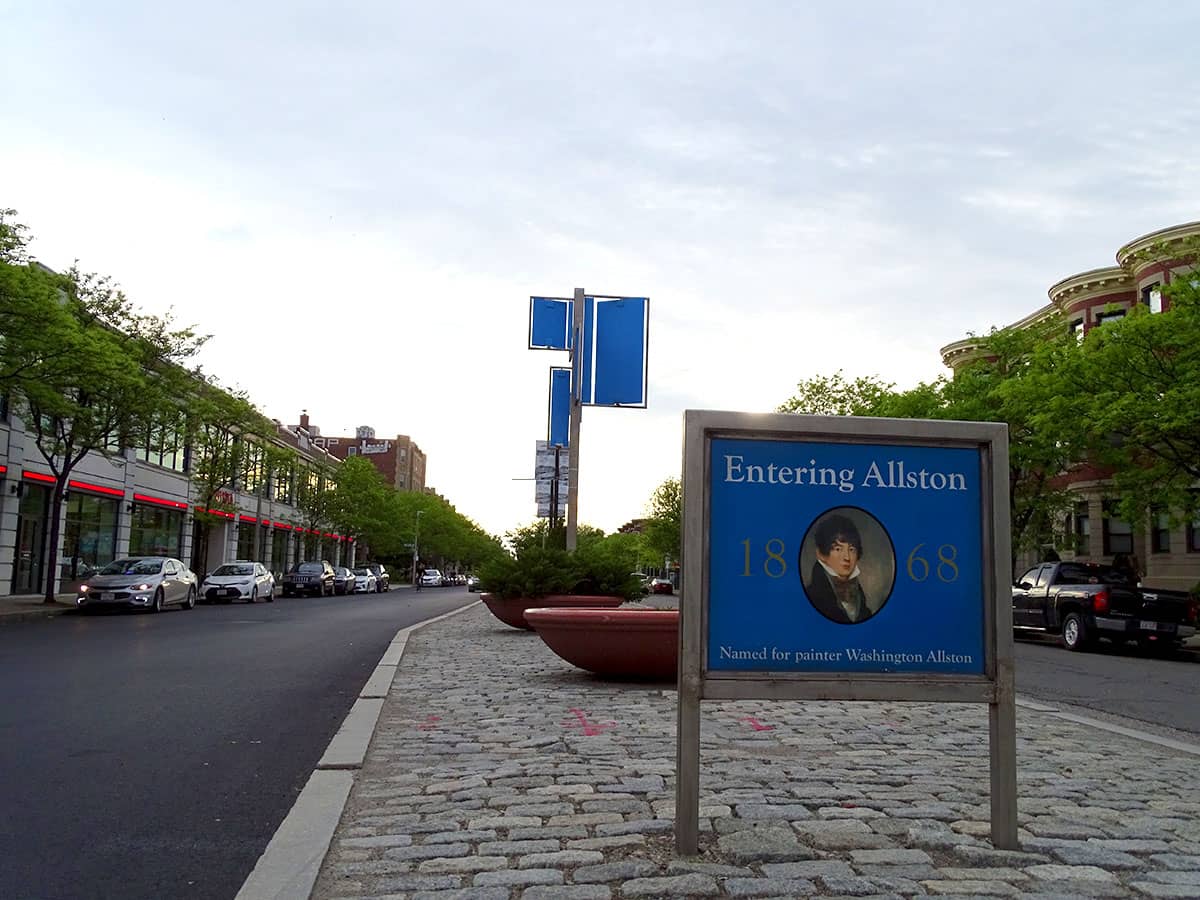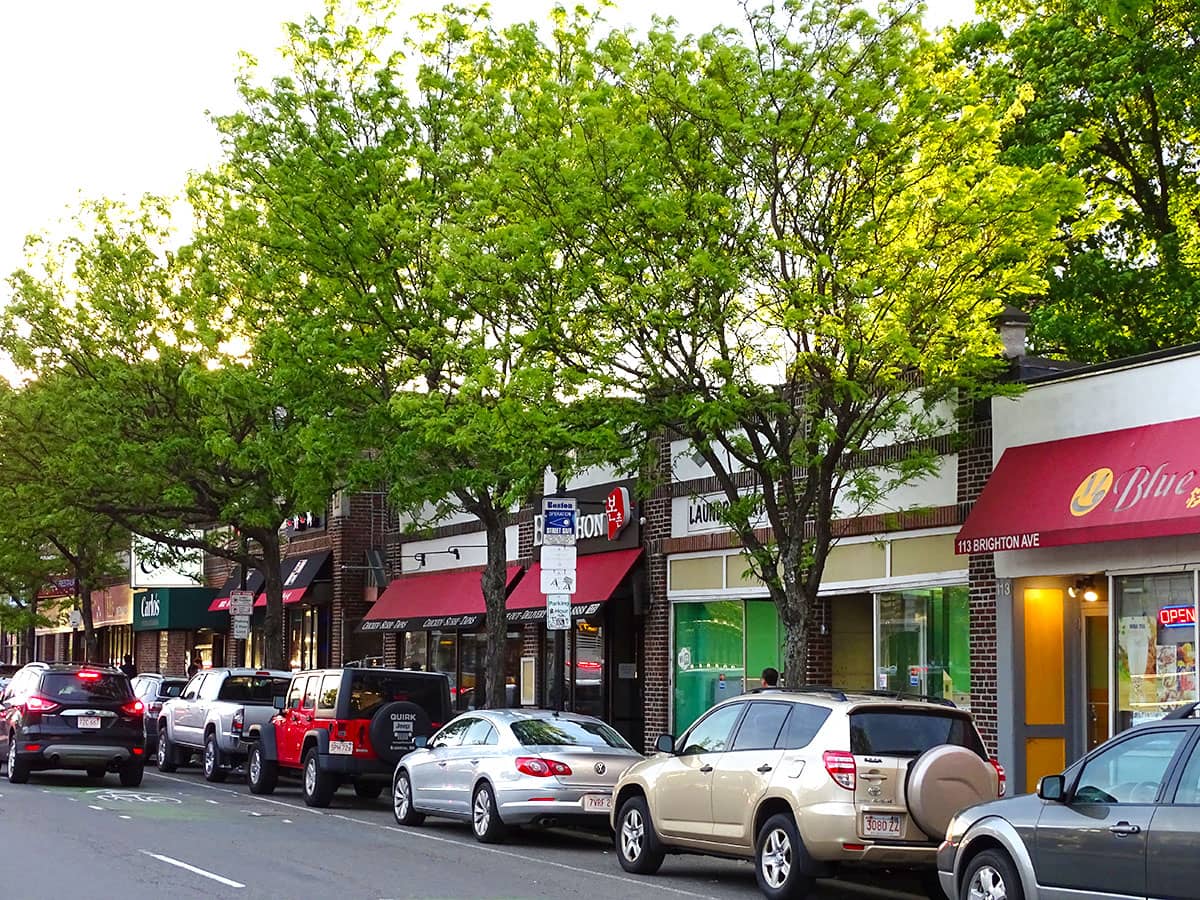 Culture and Music in Allston, MA
There are many small businesses and restaurants in this fun Boston, MA neighborhood. You will find a variety of ethnic cuisines from around the world on Brighton Avenue all close to apartments for rent in Allston, MA. There are also furniture stores and stores offering items for resale on Harvard Avenue. These resale stores thrive because when you have an apartment for rent in Allston, MA, bargain hunting ads to the fun. The extension of Harvard Avenue houses a variety of bars, shops, and restaurants. This area is called Allston Village because of the thriving businesses located here.
Allston has a colorful representation of various cultures and music. Lovers of music can enjoy the Brighton Music Hall or O'Brien's Pub. There are also many recording studios, such as Mad Oak Studios, near Allston, MA apartments for rent. The neighborhood hosts an annual parade called the Allston-Brighton parade and a music festival that features musical acts from the neighborhood. This is one of the most joyful occasions in the Boston, MA area, and when you have one of the apartments for rent in Allston, MA, you have a front row seat.
Modes of Transportation near Apartments for Rent in Allston, MA
A large number of commuters in this neighborhood spend about 40 minutes commuting one-way to work. The neighborhood is bikeable, meaning residents and those looking for apartments and townhomes for rent can ride their bikes to work. Many residents of Allston, MA see it as a form of exercise and as a way to have a less adverse effect on the environment. If you are looking for an apartment, you could join the 10% of people in the neighborhood who commute and who ride their bikes to and from work every day. This is a source of pride in Boston, MA because it is unlike many other parts of the country.
About 20% of the residents of Allston, MA apartments near public transportation use it to get to work. If you do not like driving your car to work and sitting in rush-hour traffic, you can simply leave it at home and use public transportation. A significant percentage of residents in Allston, MA are close enough not to be concerned about transportation. This Boston, MA neighborhood is both densely packed with employment opportunities and in close proximity to many others. Having one of the apartments for rent in Allston, MA is a clear advantage no matter where you work, study, shop, or play in Boston.
Schools near Apartments for Rent in Allston, MA
If you live in one of the many great apartments in Allston, MA and you have school-age kids or teenagers, you will have access to the following elementary and secondary schools:
Jackson/Mann K-8
Gardner Pilot Academy K-8
Horace Mann School for the Deaf
German International School – Ages 3 to grade 12
Overview of Apartments for Rent in Allston, MA
Searches will reveal some terrific homes in this Boston, MA neighborhood. Some of the homes have a higher than average cost than the majority of neighborhoods in America, but Allston, MA is a very special place. There are also many condos for rent as more have been developed and renovated in recent years.
The average price for apartments for rent in Allston, MA is somewhat higher than other neighborhoods in the country. However, rent in a large city is higher on average than rent in less cosmopolitan areas. If you are looking an apartment for rent, a townhouse for rent, a new apartment for rent, or a condo for rent, you may not find a better place to live than greater Boston, MA.
The neighborhood's real estate is mainly comprised of small to medium sized apartments in either a small apartment building or larger high-rise apartment buildings. The small apartments available for rent are typically studios, one-bedroom, and two bedroom apartment listings, while the medium-sized units are typically three bedroom apartments. There are apartments for rent in Allston, MA with more than three bedrooms. Large one and two bedroom apartments for rent exist, but they make up the minority of available apartments. You can find furnished apartments, duplex apartments, and apartments for rent with utilities included in Allston, MA. Most of the residences here are renter occupied.
Generally, housing the demand for in the Allston, MA neighborhood is above the national average. It also means that prices can increase at any time while you are trying to find an apartment for rent. However, when supply exceeds demand, you can see an increase in price reductions and other special offers. That makes it even more important to start looking early so you don't miss out on the best deals.
Allston Luxury Apartment Rentals
Since Allston, MA is close to many colleges and universities, businesses, cultural centers, government offices, and retail establishments, it is a convenient place to live for almost anyone. The area has excellent public transportation and its rent prices are lower on average than central Boston, MA neighborhoods such as Back Bay and Downtown. These Allston luxury apartments have modern apartment facilities that make living here a pleasure. The following apartments for rent in Allston, MA offer the best selection of Allston luxury apartments you will find.
TRAC 75 Allston
This residential building is located on Braintree Street. It was built in 2017 and has 5 stories containing 80 apartment units for rent. Because it is a new, modern building, it has top of the line amenities in each dwelling. It is one of the best options for apartments for rent in Allston, MA. If you visit, you are sure to see the apartment for you.
The apartments have features such as an in-unit washer-dryer, large closets, and kitchens with quartz or granite countertops. There are also onsite Zipcars, a roof deck or balcony with amazing views of the city's skyline, and enclosed parking. This apartment community provides a comfortable living space for everyone.
The rent for an apartment at Trac75 is fair considering the unique and enticing features sure to include your favorite amenity. Some of them are as follows:
Fitness center
Media center/movie theatre
8'6″ ceilings
Walk in closets
Bicycle parking
Community patio
Community room with WiFi & amp; catering kitchen
Designer LVT flooring
Dog spa
Enclosed parking available
Fireplace lounge
Game room & amp; media room
Individual climate control
In-home full-size washer and dryer
Private roof decks in select homes
Professional management
Roof deck with city views
TRAC 75 apartments for rent in Allston, MA are available with the following floorplans:
Studio
One bedroom and one bathroom apartment
Two-bedroom apartment with one bathroom
Three bedroom apartment with two bathrooms
E3 Apartments Allston
This residential apartment complex is on Brainerd Rd., Alston, MA. These apartments for rent are Energy Star rated, with hardwood floors and excellent amenities. They have stainless steel appliances, extra storage, high ceilings, and a washer and dryer in every unit.
Kitchen appliances include dishwasher, disposal, microwave, gorgeous cabinetry, oven, and refrigerator. The name E3 comes from the words Eco, Edge, and Element. These are the names of the three buildings that make up this complex in the Green District Allston. Each building has its own interior finishes and unique vibe based on eco-friendly living and pet friendly apartments for rent in Allston, MA. The atmosphere of the E3 community is hip and trendy, which is why their Allston apartments for rent have great reviews!
The green line is a stone's throw away from E3. Residents of these apartments in Allston, MA have easy access to shops and restaurants, as well as Boston proper and all it has to offer. The floorplans for these apartments for rent in Allston, MA are as follows:
Studio apartments
One bedroom and one bathroom apartments
Two bedroom and one bathroom apartments
The services available at E3 Apartments in Allston, MA are the following:
Package service
Poolside Wifi
Laundry facilities
On-site property management with 24-hour availability
Concierge
Fully furnished AND unfurnished apartments
Dry cleaning service
Interior amenities include an elevator, business center, clubhouse, lounge, multi-use room, and storage space. Outdoor spaces feature a rooftop with a terrace, sundeck, and grill.
Continuum Apartments Allston
This residential building located on Western Ave. would make a great addition to your search for apartments. Built in 2015, it is a 325-unit, 9-story building with apartments for rent in Allston, MA. It's a mixed-use building featuring several floor plans for studios, two, and three-bedroom rental properties. It is a LEED Gold Certified green building, which means it is among the top energy efficient, low environmental impact buildings available. Continuum is located adjacent to Harvard's Allston campus. Continuum apartments for rent in Allston, MA offer the following options:
Studio apartments
One bedroom and one bathroom apartments
Two bedroom and two baths
Three bedroom and two bathroom
Among the community amenities are package service and controlled access. Other important features include in the rent are:
Air conditioner
Cyber lounge
Energy efficient dishwasher, stove, refrigerator, and microwave
Disposal
Dog wash
Dryer
Electric vehicle charging stations
Game room
Large closets
Secure bicycle parking
Underground parking
Fitness center
Lorraine Terrace Apartments for Rent in Allston, MA
Built in 1925 and named for the street it is on, this professionally managed property underwent major renovations in 1991. It is a 44-unit, 4-story building with many units already rented and occupied. The location in Boston, MA is great; it is just moments from a multitude of nearby shops and restaurants. Logan International Airport is just 15 minutes away. Charles River Reservation, Coit Observatory, and Washington Street Plaza are also close by. These Allston apartments for rent are some of Allston's favorites.
Commonwealth Ave. Apartments in Allston, MA
As the name suggests, these Allston, MA luxury apartments for rent are located on Commonwealth Avenue. Built in 1920, this 5-story building has 261 units and is located on the Allston/Brookline border. It offers convenience and attractive apartment features for tenants, such as hardwood floors. Packard's Corner station is located just two blocks from the building and Star Market is only a few blocks away. Boston University, Frederick Law Olmsted National Historic Site, and Logan International Airport are also located nearby. Commonwealth Ave. apartments for rent in Allston, MA are available with the following floorplans:
Studio apartments for rent
One bedroom apartments for rent
Two bedroom and one bathroom apartments for rent
Services available in these apartments in Allston, MA are laundry facilities and controlled access. Other features are high-speed internet access, air conditioning, heating, and smoke-free living.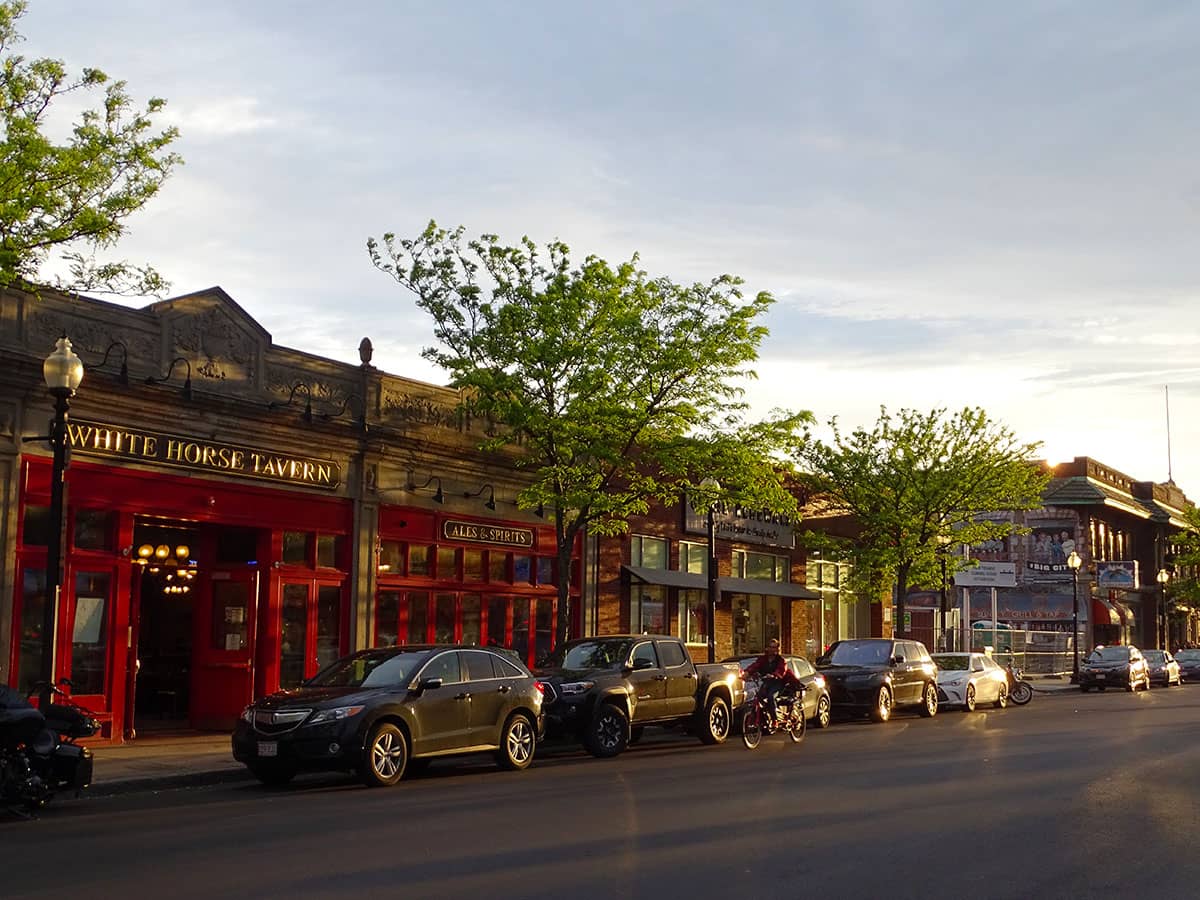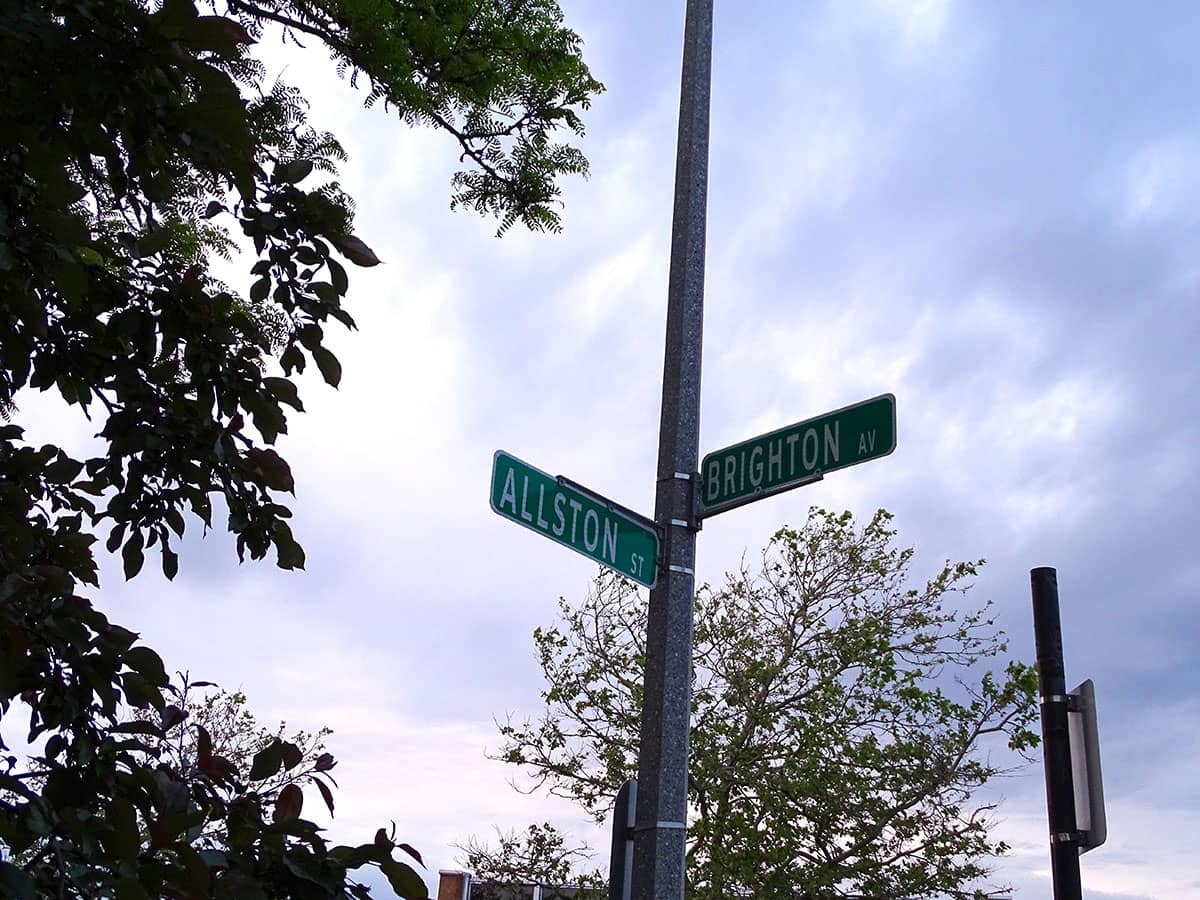 Restaurants near Apartments for Rent in Allston, MA
Allston has something for everyone no matter your taste. This is one of the best foodie destinations in Boston, MA. When you want to venture out from your apartment for rent and enjoy a cup of coffee, there are a number of trendy cafes right outside your door. People gather here to visit, read, study, or enjoy Wi-Fi over a cup of coffee. There are also many great restaurants here for residents of apartments in Allston, MA to satisfy their hunger whenever they want. No matter where you are renting, you are only a short distance to somewhere delicious.
Lulu's Allston
Lulu's Allston is conveniently located at 421 Cambridge Street and has comfort foods waiting for those times when nothing else will do. Whether you're craving a simple chicken salad or some spicy wings, this place will satisfy your cravings when you are looking for apartments for rent in Allston, MA.
Lone Star Taco Bar
An apartment for rent near Lone Star Taco Bar means you can always satisfy that craving for tacos. It's located at 479 Cambridge Street close to Deep Ellum. They serve delicious tacos and beer at very affordable prices. There are also many house-made specialty dishes. People who live in apartments in Allston, MA can visit this restaurant for the great food and relaxed atmosphere.
Twin Donuts
This donut shop is located at 501 Cambridge Street. If you live in one of the apartments for rent in Allston, MA and you are looking for excellent donuts, this is the place to go. Their chocolate butternut donuts are popular throughout Boston, MA. They go fast, so get there early. Twin Donuts also serves great coffee, so even if you are only looking for a cup of coffee, Twin Donuts still has you covered.
Silhouette Lounge
This trendy bar is located at 200 Brighton Ave., close to Allston's Union Square, and has an energetic, retro vibe. Reviews of this Boston, MA hotspot are as upbeat as the music and drinks. Ask for some popcorn as you enter the bar and be prepared for a great night. The jukebox sets the atmosphere with rap music from the early '90s. You can play pool here, too.
Coreanos Allston
This Korean food restaurant is located at 172 Brighton Avenue. If you are considering one of the apartments for rent in Allston, MA and love fantastic Korean food, check out this restaurant. It serves kimchi fries, Korean fried chicken, and kimchi fried rice. This is a place to love and it's arguably one of the best Korean restaurants in Boston, MA.
Dumpling Kingdom
Dumpling Kingdom is located at 137 Harvard Avenue. Just like the name implies, this is the best spot in town for dumplings. The pan-fried dumplings are prepared Taiwan style. If you want to eat dumplings all day and into the wee hours of the morning, they are open until 2:00 AM. The best part for dumpling lovers that find an apartment for rent in Allston, MA is that you never have to leave your couch for great food; they deliver.
Parks and Attractions in Allston, MA
Parks are great places to engage in recreational activities, especially if you spend much of your day indoors. Residents of Allston, MA apartments who want to take a break from the bustling activities of their days can visit any of these parks. The best Allston apartments for rent will either have private outdoor spaces or be close to nearby parks. Find your favorite park by visiting the ones below!
Ringer Park
This park is located at 85 Allston St., close to the Griggs Street T stop. It features fields, paths, a playground, a softball field, hiking trails, and basketball and tennis courts. The playground has play equipment for children aged 2 to 13 years. There is also a water feature and chess tables. If you live in a pet-friendly apartment for rent and want to share one of the lovely Boston, MA green spaces with your furry friend, their fields are your ideal destination. While they do not have a dedicated dog park, well-behaved dogs are welcome. Ringer Park is quite popular among Allston residents for fun, relaxation, and fresh air.
Herter Park
This big river park is a great place to spend your evenings after a hectic day. Whether you want to rest, play, or just smell the flowers, this park has what you need. You are fortunate if you live in one of the apartments for rent close to Herter Park; all of the amenities except kayak rentals are free. There is even a swimming-pool. If you are looking to rent a kayak, it is fairly inexpensive and will allow you to experience a riverside view of Boston, MA.
Brighton-Allston Heritage Museum
Established in 2007, this museum is located on Chestnut Hill Ave. The museum displays the Allston-Brighton heritage, history, and culture. There are old articles and a photo gallery showing the development of the area from as far back as the 1600s. There is a separate gallery with rotating exhibitions showcasing the work of local artists. The museum is open from 11am to 3pm on Thursdays and Fridays and admission is free. If you choose to live in one of the many great Allston apartments for rent, visiting the museum will help you connect with the neighborhood.
Use a Real Estate Agent to Find Apartments for Rent
Need help in your search for an apartment? With a real estate agent's help, you can find cheap Allston apartments for rent nearby! They have the best apartments for rent and expansive databases with thousands of rental listings that make it more likely you will find the perfect apartment. A real estate agent will be the best apartment guide when you are apartment hunting. It is easier to use a real estate agent to be your apartment finder when searching for apartments. It can be difficult finding an apartment listing for rent by owner, and real estate agents will double check availability for you.
A real estate agent will work with big landlords, small property owners, a leasing office, and management companies alike to find you the best list of apartments tailored for you! They will check on pet policy, commutes, and any issues that are important to you. The cost of hiring a broker to rent an apartment is equal to one-month of rent. Many apartments a leasing agent has access to are no-fee units depending on the move in date. If you are unsure of a vacancy in the building of your choosing, Boston Pads can help.
Allston Real-Time Vacancy Rate
0.40%
Allston Real-Time Availability Rate
1.91%