5 Bedroom Apartments
Boston has become one of the premier living destinations in the country, and as a result, the demand for apartments in Boston is high.  This has caused an increase in the rental costs throughout the city, and renters can expect this trend to continue for the foreseeable future.  That doesn't mean your cost of living has to be high because you can significantly lower the price when you opt to look for 5 bedroom apartments in Boston.  Boston Pads has an immense database boasting over 132,000 apartment listings, so if it's a 5 bedroom apartment you're after, you will find it here.  Typically 5 bedroom apartments are difficult to find, but when your searching the largest database of apartments in Boston, the hardest part of your search will be finding 4 quality roommates to split the cost with!  
5 Bedroom Apartments in Boston
Boston is a thriving city for families, professionals as well as for students seeking some of the best educational opportunities the country has to offer.  Finding apartments in Boston is generally hard, but searching for 5 bedroom apartments can even be more challenging.  That is where Boston Pads can help.  We will streamline your search by giving you the tools you need to not just find the apartment your looking for, but also by connecting you with valuable resources to help simplify to process of relocating
How do we do it?  Our website is made possible by a network of some of the largest real estate agencies and the most experienced real estate professionals in the city of Boston.   It is through this network that we were able to build such an immense database of apartment listings, and it is through this same network that we can help you in your apartment search.  From showing you the apartments and providing valuable insights to helping you find furniture, movers, and even parking spaces, we are truly your one stop shop for anything involving apartment hunting in Boston. You won't find any other website that offers so much to it's users.
Start your search below, and search through the best 5 bedroom apartments the city has to offer!
Browse Boston apartments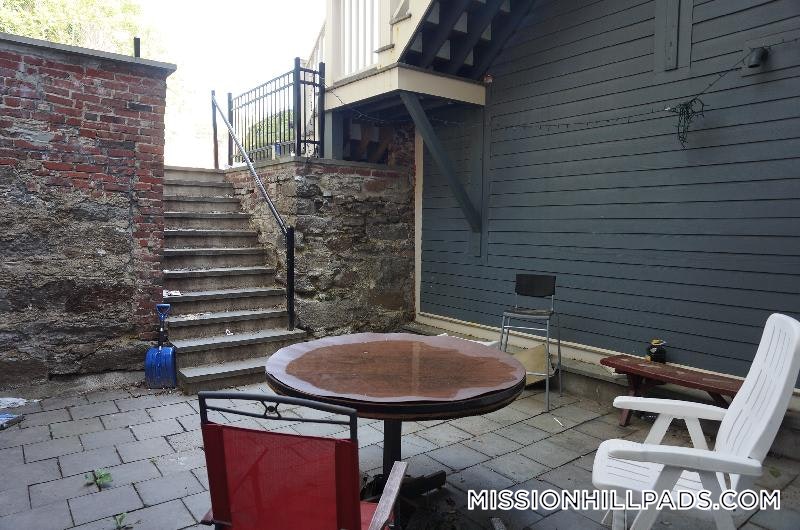 21 Photos
$5,500 /month
Beautiful 5 Bed/2.5 Bath on Saint Albans Rd Seconds to E Line!!! This amazing place comes with high end appliances, granite plus stainless. This is the must see, does not last long, be the first to see. Close to Northeastern University, Wentworth, Harvard Business School, Simmons College, Emmanuel College, Mass College of Art and Design, Mass College of Pharmacy, New England Conservatory, Berklee College of Music, Boston University, Boston College, Museum of Fine Arts, Longwood Medical Area, Fenway Park. Orange Line and E line take you to Suffolk, Emerson College, Tufts Medical Center, Boston Medical Center, Downtown Boston, Financial District and Theater District within fractions of minutes. I am a full time agent available 24/7.
View Lisitng Details