Top 5 Cambridge Restaurants for Takeout
Cambridge has always been a great dining destination and this doesn't need to change while most of us are sheltering in place. Whether you're a dedicated foodie, or are just flat-out tired of cooking all the time, we can all use some quality restaurant food in our lives. And though the prevailing circumstances lead many restaurants to scale back their hours, there remain some truly excellent opportunities for curbside pickup or delivery, right here in Cambridge.
If you're looking for the best place to order from while sheltering in place, then you're in luck. In alphabetical order, here are our top 5 best restaurants in Cambridge for quarantine take-out.

Bond. Jason Bond.
We're not the first to make the quip, and we certainly won't be the last. But it's hard not to be a little wowed by the JBF semifinalist's artisan farmhouse-style restaurant, Bondir. And while the cozy, lush dining room might be closed for now, Bondir is offering pickup and delivery from 2pm to 6pm every Wednesday, Friday, and Sunday, with delivery scheduling available via their website.
Have you, like so many of us, tried your hand at making sourdough with – let's be charitable — mixed results? Nine bucks gets you Bondir's mouth-watering cranberry and walnut rye or MA wheat and spelt flour rounds… and if you want to pass them off as your own creations, hey: we won't tell. But good luck passing off the Akaushi beef flank steak, lobster roll, or roasted endive salad with sudachi lime, walnuts, and smoked ham as your own creations: even in take-out or delivery form, Bondir's menu never fails to dazzle.
So if you've been missing chef-crafted menus, daring innovations, and a killer wine selection, Bondi's has you well covered. Just don't try ordering a martini — you're thinking of the other guy.
Bondir
279A Broadway, Cambridge
617-661-0009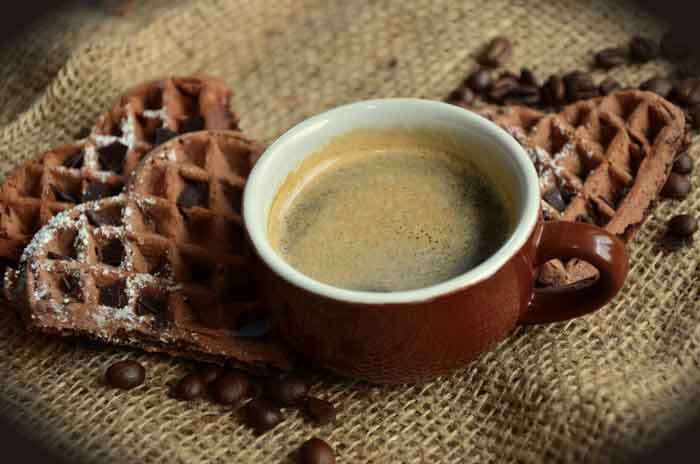 One of the things we hear a lot — possibly because we're saying it ourselves — is how much people miss coffee shops. From students to professionals, retirees to rock musicians, the coffeehouse experience had become a part of daily life for many of us. And whether you use a keurig, or are trying to figure out pour-overs on your kitchen counter, it just isn't the same.
Lucky for us, East Cambridge's Curio Coffe is serving up coffee and Belgian waffles via sidewalk pickup from 7am to 2pm on weekdays, and 8am to 3pm on Saturday and Sunday. You can get up to two bottles of wine to go on Fridays, provided that you're also getting food (as per MA law). So if you've been craving a chai latte, iced coffee, or their signature liège waffle, rest easy: Curio's got you covered.
Curio Coffee
441 Cambridge St., Cambridge
857-242-3018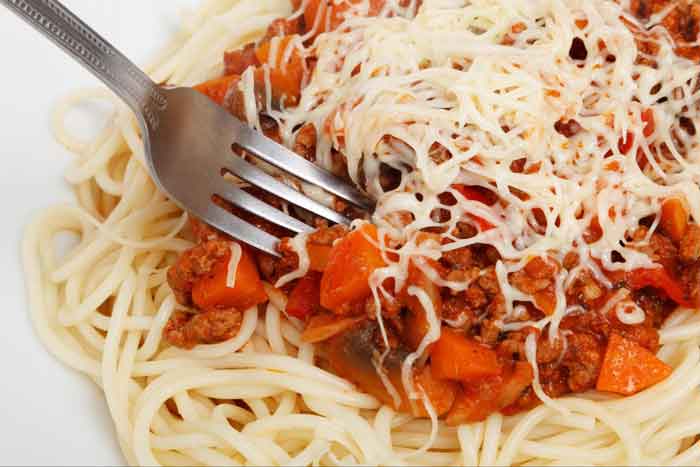 Since opening its doors in 2012, Giulia has been the neighborhood Italian restaurant that we take out-of-town guests to. And even though we're sheltering in place, that's no reason to miss out on the authentically old-world goodness on offer here. With a takeout menu updated daily on their website (as well as their Instagram page), you can swing by curbside 4 pm to 8pm, every day except Sunday. Recent offerings include a mouthwatering strozzapreti all'amatriciana, with in-house cured pancetta, pecorino, fresh onions and tomatoes. And of course, the experience wouldn't be complete without sampling their excellent wine selection… luckily, Giulia is also making bottles of the good stuff available for curbside pickup. Buon Appetito!
Giulia
1682 Massachusetts Ave., Cambridge
617-441-2800

Craving fried chicken — either by itself, or incorporated into a number of tasty dishes — but not confident in making it at home? We don't blame you… that can be an absolute disaster (ask us how we know). Luckily, the excellently hip Shy Bird has you covered. And while chicken is the big draw here, there's a wide variety of tasty dishes available — including gluten-free, vegan, and vegetarian options! Try the Unami Bowl, and toss in some chicken (rotisserie or fried), or stick with tofu and/or avocado if that's more your style. Either way, prepare for a treat.
Roll up to the corner of Broadway and 3rd for takeout, or hit them up online. Shy Bird's delivery is free, though there's a $45 minimum purchase. Otherwise, you can order via the Caviar app. Either way, if you're ordering online, be sure to check out their Instagram @heyshybird for specials, discount codes, etc. Word has it that if you slide into their DMs, you can get the inside scoop on off-menu specials, as well as any discount codes they're currently running.
So while it might be shy, this is one bird that's definitely worth tracking down.
Shy Bird
1 Broadway, Cambridge
617-714-4200

At Sugar & Spice, is everything nice? We certainly think so: and if you're a fan of Thai cuisine, we bet you'll agree. With menu options sorted by different regions of Thailand — the less sweet, spicy small plates of Northeastern Isan, the milder, sweeter staples of Central Thailand, the powerful hot and sour flavors of the South, and less spicy, more bitter leanings of the North — there's something here for just about everyone.
Whether you've always wanted to try crispy giant squid, are in the mood for some Kang Hung Lay simmered pork belly, or just want some pad Thai, massaman curry, or a good ramen, Sugar & Spice offers a wide array of tasty Asian cuisine. Plus, they've recently added curbside pickup, and waived their delivery fee, making it easier than ever to get your fill of Thai food.
Everything nice indeed.
Sugar & Spice
1933 Massachusetts Ave., Cambridge
617 868-4200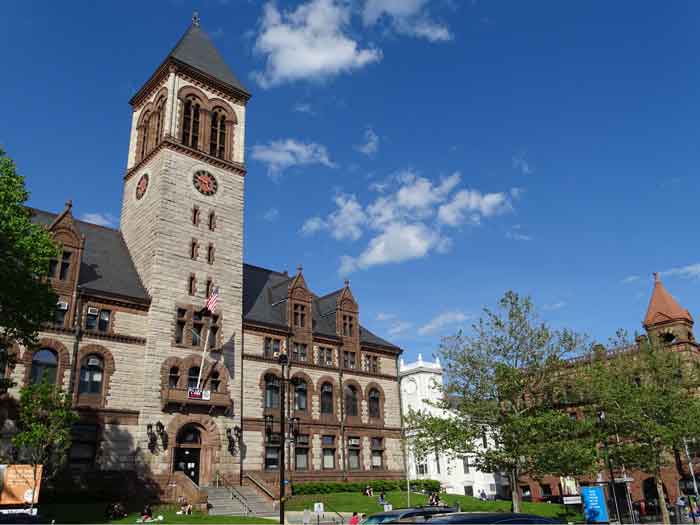 Still a Dining Destination
While heading out for weekend brunch, or meeting up for after-work drinks isn't in the cards right now, that doesn't mean that you have to go without. Cambridge is still very much a top-tier dining destination, and while these are our favorites, there are numerous options available. So if you're craving quality dining, never fear: Cambridge is still an excellent place for great food, no matter what the circumstances.
Tags: