Top 5 Christmas Activities in Boston to get into the Holiday Spirit
Freshly fallen snow, twinkling lights, and a sense of wonder in the crisp winter air. Boston is a truly magical place to be during the holiday season, though between all the shopping, holiday parties and get-togethers — not to mention all the drivers reacquainting themselves with snowy roads — it can be a dizzying, hectic blur at times.
So, in keeping with the spirit of the holiday season, we thought we'd share a bit of seasonal cheer with a selection of our favorite things to do around the holiday season in the city. So whether you're trying to coordinate family events, looking for something to do with visiting guests over the holidays, or are simply looking to get into the holiday spirit yourself, here's a small taste of the best Christmas activities in Boston.
Catch The Nutcracker at the Boston Opera House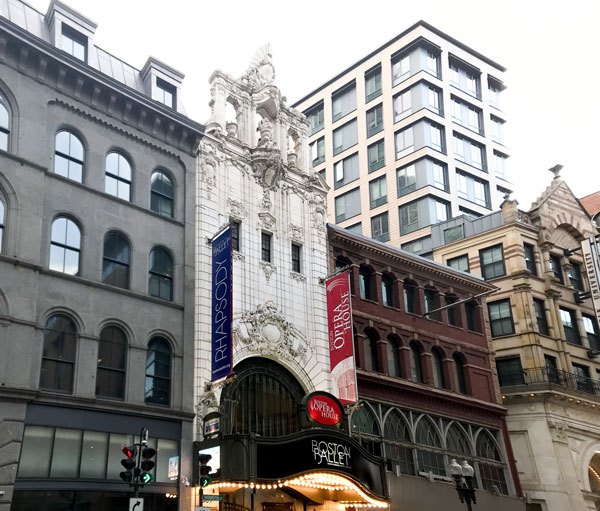 Running through nearly all of December, there's no better time to see Tchaikovsky's classic ballet than the holiday season, and no better place to see it than in the Boston Opera House, downtown in the Theater District. The world-renowned Boston Ballet brings this holiday classic to life with all the pageantry, grace, and spectacle that Tchaikovsky intended, right here in Boston.
The show is fantastic on its own, but if you're looking for Christmas activities in Boston to share with guests from out of town, a night at the ballet a perfect way to create new holiday memories: you not only get to show off the big city charms of Downtown Boston, but expose your loved ones to a taste of the vibrant local art and culture scene. From kids to adults, Mikko Nissinen's production of the timeless ballet has something for everyone.

Treat Your Ears to the Boston Holiday Pops
Fun fact: the classic Christmas carol "Sleigh Ride" was written specifically for the Boston Pops, and was introduced to the world by a performance in Symphony Hall in 1948, two years before the lyrics were added. In terms of acoustic design, Symphony Hall is one of the best concert venues in the nation — if not the entire world — and the gorgeous, lush space brings out the nuances of orchestral performance in a way that a recorded performance simply cannot hope to match.
Every year, the BSO's Holiday Pops is one of the best Christmas activities in Boston: another great cultural tradition that transcends generations with playfully festive and powerfully insightful arrangements of holiday classics. There really is nothing quite like seeing the orchestra perform in Symphony Hall!
Take in the Sights and the Lights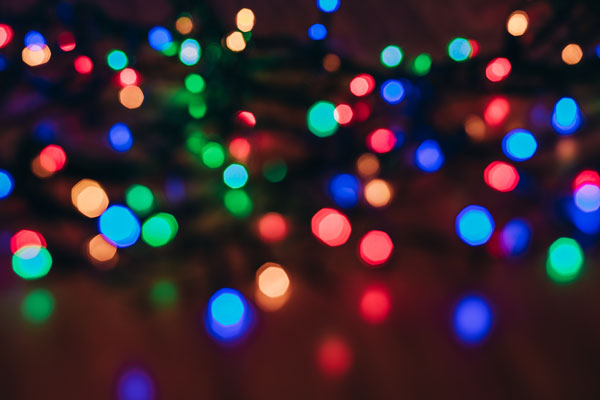 From driving around the suburbs to taking in the Downtown Boston lights at a leisurly pace, Greater Boston offers plenty of great opportunities to "ooh" and "ahh" at a variety of lighting displays. That said, our two favorite installations in really deliver, albeit in vastly different fashion.
First, there's the Blink! Holiday light and sound show at Faneuil Hall. Running from 4:30 to 10:00 pm through the end of December, these shows combine light and sound to delightful effect. Faneuil Hall Marketplace's famous holiday tree is lit up spectacularly, it's true: but that's just part of the effect. Once the choreographed light shows — set to a collection of favorite holiday tunes — are underway, it truly is a spectacle you don't want to miss.
On the other end of the spectrum lies ZooLights at the Franklin Park Zoo. With thousands of twinkling lights illuminating your path, you'll swing by arctic foxes, black bears, Canadian lynx, a bald eagle, and even some reindeer! Events like musical guests, Santa's Castle, a 21+ Beer Garden, and even a LEGO® Brick Safari — with life-sized animal sculptures, including an elephant constructed with over 270k LEGO® bricks — there's something for everybody. And the zoo is always good times, regardless of the season, so you really can't lose.

Mix Old-World and New at Winter Holiday Markets
Popping up across Greater Boston during the holiday season, there's no better place to drink in the holiday atmosphere — or some hot chocolate or mulled wine — Boston's winter holiday markets are a mix of a farmer's market, craft fair, and the European Christmas Markets from which the name and tradition derive. They're a fantastic place to shop for artisanally-crafted gifts, get your snack on, and generally enjoy the season.
Winter Holiday Markets pop up all across Boston. From visiting South End artists and boutiques in SoWa's winter shopping village — frequently the largest holiday market in Greater Boston — to picking out a tree at Seaport's Winter Revelry pop up market, or peruse stunning blown glass at Old South Church's annual Christmas Fair in Back Bay. If you're looking for a distillation of holiday cheer in one space, Holiday Markets represent some of the best Christmas activities in Boston.

Skate the Night Away
It simply wouldn't be the holiday season without ice skaters on the Boston Common Frog Pond. Voted the nation's Best Outdoor Ice Skating Rink by USA Today, that first glide across the ice marks the traditional opening of the holiday season for many Boston residents. But there's more to skating in Boston than just the Frog Pond. Head on over to Seaport to visit Snowport: a Winter Village with a 3,000-foot ice skating rink, and seasonal goodness like fresh-baked waffles, ice-free curling, and of course, plenty of hot drinks to keep you nice and toasty.
'Tis the Season to be Jolly
The holidays are easily one of our favorite times of year to be in Greater Boston. Like many Bostonians, we just can't get enough: which means that we had to make some tough decisions in what to include in this list.
But that's plenty from us. What are your favorite Christmas activities in Boston? Anything that we left off of the list? Let us know in the comments below!
Tags: