What Boston Homes For Sale Can You Buy For $500,000 Or Less?
Are you planning to purchase a home in Boston? If so, it pays to know the current state of the market. At the present time, Boston is experiencing a seller's market. That means there are actually more buyers who are looking to purchase properties than there are houses available for sale. At this point you may be curious as to how the sellers' market affects homebuyers. First and foremost, don't panic. There are still plenty of Boston homes for sale. You will have some choices to make regarding which home you actually want to purchase.
However, you do need to keep something in mind when conducting your house hunting search, there will probably be competition for every house/condo that you're interested in. Since there are less Boston homes for sale than there are buyers, you need to be aggressive in your pursuit. You shouldn't delay making offers on properties that you're interested in purchasing. The early bird catches the worm, and be prepared to negotiate.
But most importantly, make sure to have an excellent, experienced agent representing you. This can make the difference in having your offer accepted or rejected. An experienced agent will guide you in the right direction making sure you aren't over paying and making sound decisions in this ever so difficult market. Now that you're more aware of the current state of the Boston real estate market, it's time to see what's available. So, without further ado, what Boston homes for sale can you buy for $500,000 or less?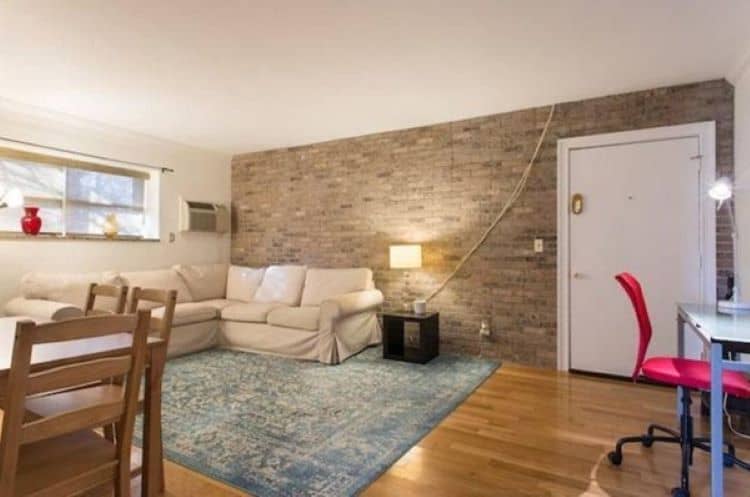 Listed by Eli Auch at NextGen Realty
One Bedroom, One Bathroom – 593 Square Feet – $330,000

This beautiful one-bedroom, one-bathroom condominium could be your new home. The unit is located in the Orient Heights neighborhood of East Boston. It's all ready for you to move right in. This large and spacious property features a modern kitchen with stainless-steel appliances including the stove and refrigerator. It also includes gorgeous granite countertops and pretty wood cabinets. The bedroom is spacious and has plenty of closet space. There's all new tile in the bathroom, and gleaming wood flooring in the bedroom and open family room/living room space.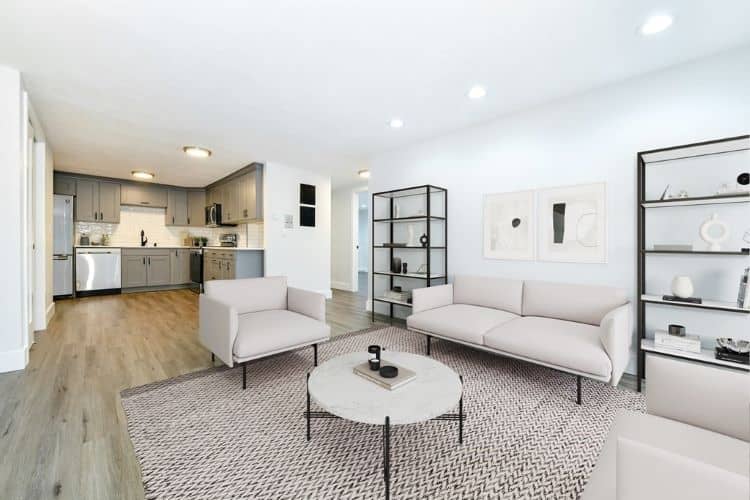 Listed by Aranson & Associates at Compass
Two Bedroom, One Bathroom – 730 Square Feet – $449,000
If you've been looking for a newly renovated two-bedroom, one bathroom condominium with the perfect finishes than your search is over. You will truly enjoy cooking in this fabulous kitchen. It includes stainless steel appliances, absolutely stunning countertops, and sharp grey cabinets. You will love the open floor plan concept that flows perfectly into both the living room and dining room. This property also includes two large bedrooms that provide plenty of space. The bathroom was also just updated and will make you feel like you're living in luxury.
Did we mention that there is hardwood flooring throughout this incredible home? The unit is located inside a gorgeous brick building. There are laundry facilities in the building as well. This condo is actually located on the Brookline boarder. There are plenty of public transportation choices including the Beacon Street B, C, and D Green Lines. You will also have the opportunity to truly enjoy everything that Cleveland Square and Washington Square have to offer. That includes a plethora of coffee shops, grocery stores, and restaurants to choose from.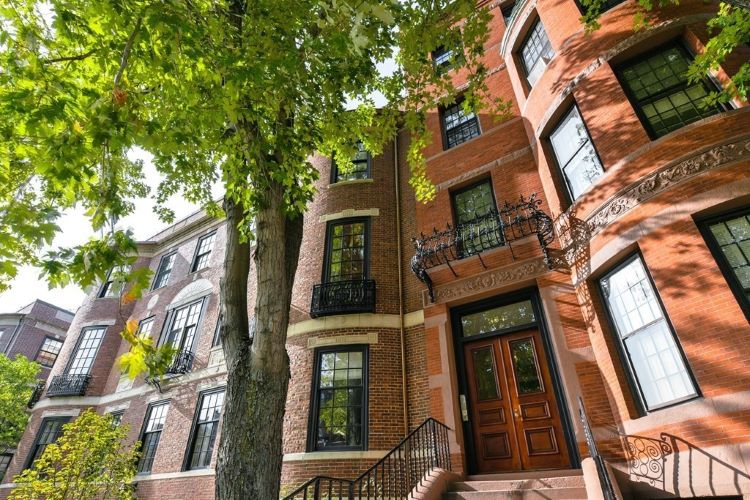 Listed by Keith Shirley and Valerie Post at Engle and Volkers Boston
Two- Room Studio, One Bathroom – 440 Square Feet – $475,000
Would you like to own a property in the city where you can occasionally escape from time to time? Perhaps you are a first-time home buyer? Either way this 2-room 1 bathroom studio style condominium may be the perfect unit for you. The condo is located in the heart of Back Bay. Although the unit consists of a studio layout, it gives off the vibe and feel of a larger home. This is due to the fact the open floor plan goes a long way maximizing the space. The appropriate paint color scheme helps as well.
Anyone would enjoy cooking in the modern kitchen. It includes a stove, refrigerator, and microwave oven. The maple wood cabinets, white countertops, and white appliances help make the kitchen look larger than it actually is. The dark tile floor adds a bit of elegance. You're going to adore the decorative fireplace and hardwood floors throughout. As an added bonus there is laundry in the building and additional storage space. The unit is housed inside a gorgeous and historic brownstone style building that's professionally managed.
This condo is conveniently located near plenty of shops and entertainment options including the Prudential Center. You'll also be located near the Boston Common, Esplanade, and Public Garden. Public transportation options are available and there is easy access to Storrow Drive, Interstate 90 and Interstate 93. Edit: this listing has been temporarily withdrawn. Call (617) 208- 2100 for more details.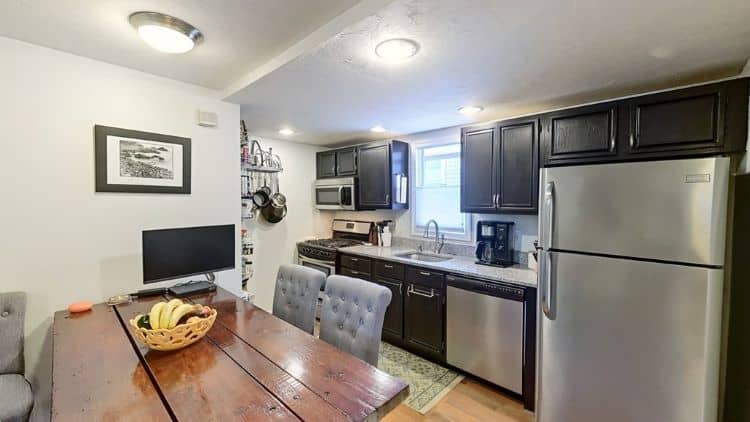 Listed by Christopher Buono at Compass
Two Bedroom, One Bathroom – 639 Square Feet – $459,900
This may very well be your best opportunity to buy an incredible two-bedroom, one bathroom property in the heart of South Boston for under $500,000. This condominium unit is perfect for both owner occupant buyers and real estate investors. The amazingly efficient layout and super large bedrooms are enough to make you want to live here. But wait, there's more. The recently updated kitchen features granite counter tops and full-sized stainless-steel appliances. The dark wood cabinets with stainless-steel handles complete the modern and stylish design.
There is even enough space in the kitchen to fit a full-sized table with chairs. The modern and recently updated bathroom features an updated vanity. It also includes beautiful ceramic tile. There is even a stackable laundry washer and dryer in the bathroom. The humongous master bedroom can fit a king-sized bed and end tables with ease. The master closet includes custom organizers for your convenience. This incredible condo until is located nearby many restaurants, shops, and the Broadway T-stop.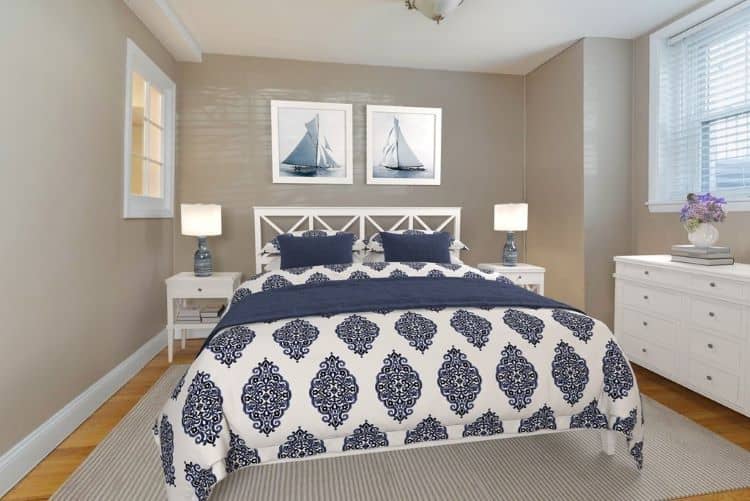 Listed by Gabrielle Baron at William Raveis
One Bedroom, One Bathroom – 451 Square Feet – $449,000

You may have just found your new home. This gorgeous 1-bedroom, 1-bathroom condominium was originally built in the 1930's. It still includes the same charm as the day it was constructed, but with many updated amenities. For example, the charismatic, sun-filled unit with private entrance is located on a picturesque tree lined street. You will simply love the convenient Fenway neighborhood location and everything that it has to offer. That includes the famous Fenway Park, Emerald Necklace, and many places to eat and shop. This incredibly well laid out garden level home is inviting to say the least.
The newly finished wood floors and large windows are quite attractive. The modern style galley kitchen includes a white stove and white refrigerator. The combination of light maple cabinets and dark countertops completes the modern vibe. There is even enough space in the kitchen to fit a table and chairs. The vibrant and large bedroom is situated off of the entertainment area. This unit is in a professionally managed building. Building amenities includes a laundry room and bike storage area. Additional storage space is available for rent as well.
Are you looking for Boston homes for sale?
If so, it's a smart idea to utilize the Boston Pads real estate portal at www.BostonPads.com. Here you will find a plethora of tips, tools, and valuable information. Boston Pads is your number #1 resource for everything related to Boston real estate and the real estate scene across the city. It's the perfect resource for renters, buyers, sellers, landlords, property owners, property managers, and real estate agents. If you've been looking for a one stop real estate source than your search is over. Welcome to Boston Pads!
Tags: