Predictions on the Boston Housing Market 2020
Last year in our 2019 Real Estate Market Predictions, we forecasted that Boston would see another impressive year of growth and expansion in the local Boston real estate market. Our data driven assumptions proved correct, despite the fact that a small but vocal chorus kept clamoring that our real estate sky would be falling harder than ever. Now looking into 2020, we will once again provide our predictions on our Greater Boston real estate forecast. We will examine nearly all the nuances of the local Boston real estate economy and how it interacts with both national and global influences as a whole.
Are we finally headed for another bubble? Will rent prices and home values continue to soar? Could rent control, transfer taxes, increasing construction costs, and additional government intrusion into the marketplace finally topple our impressive real estate run? We'll address all of these questions and more in our annual edition of Boston Real Estate Predictions. Butter up your popcorn, this is going to be an exciting year!
Let's begin by examining key elements of the 2019 real estate market and the prevailing economic trends that helped form the basis of our position.
2019 Market in Review
Boston's local real estate market saw another year of growth in both the median home price and average rent prices in 2019. The median home price increased 3.9% in 2019, and the average rent price for a 2 bedroom apartment in Boston was up 2.94% in Boston. Overall there was nothing to suggest seismic shifts of upwards or downwards pressure. Building permits in Boston are still not keeping up with population growth and 2019 saw less permits than 2018. This slight decrease in housing stock developed in 2019 will cause higher prices in 2020.
| AVG RENT PRICE STUDIO | AVG RENT PRICE 1BR | AVG RENT PRICE 2BR | AVG RENT PRICE 3BR | AVG RENT PRICE 4BR |
| --- | --- | --- | --- | --- |
| BOSTON | BOSTON | BOSTON | BOSTON | BOSTON |
| $1,823 | $2,182 | $2,593 | $3,063 | $3,708 |
| 2.12% | 2.50% | 2.94% | 0.33% | 1.78% |
City Of Boston Real-Time Average Rent Prices
Therefore as you look at our various charts covering Studios to Four Bedrooms you can see that we are averaging about 1.93% rental growth for Boston apartments. This is not exactly earth shattering rent increases. Could there be a reason for the slow down in rental increases? Yes. Does it mean we are hitting the top? NO. Many landlords that we speak with are happy with their current rents and would rather have their existing tenants re-sign for another year. Landlords have grown quite content to sit on their gains and are now preferring to offer the same rent or marginal bumps tied to inflation rather than deal with turnover. Moreover, some real estate agents complain they have slightly less quality apartments listings than they had last year. That they have to make more calls to find places they can rent for their customers. Some of our landlords say that their tenants called earlier and asked to re-sign with more eagerness. While speaking with hundreds of landlords and real estate agents doesn't sound like keen scientific polling, our real time apartment data below backs this claim up almost perfectly.
One of the interesting trends of 2019 was a year over year decrease in real-time availability rates. At the beginning of 2019, the City of Boston had a 5.04% Real-Time Availability Rate (RTAR). That same figure sits at 4.51% at exactly the same time one year later. That's about an 11.2% decrease in upcoming inventory compared to last year, which is a solid drop off. That means that agents are making 11 percent more calls this year to find places. It also means landlords are renewing leases 11 percent faster and/or resigning 11 percent more units, all other things equal.
| Town Neighborhood | Current Real Time Availability Rate | YOY Availability Rate | Change |
| --- | --- | --- | --- |
| All Areas | 3.97% | 3.84% | 3.39% |
| City Of Boston | 4.75% | 4.51% | 5.32% |
| Outside Boston | 2.85% | 2.90% | -1.72% |
| BOSTON – BEACON HILL | 3.94% | 2.38% | 65.55% |
| BOSTON – CHARLESTOWN | 1.42% | 0.68% | 108.82% |
| BOSTON – SOUTH BOSTON | 1.28% | 0.81% | 58.02% |
| BOSTON – JAMAICA PLAIN | 5.94% | 4.95% | 20.00% |
| BOSTON – ROSLINDALE | 2.20% | 1.58% | 39.24% |
| BOSTON – ALLSTON | 8.05% | 6.58% | 22.34% |
| BOSTON – BACK BAY | 2.25% | 2.22% | 1.35% |
| BOSTON – BRIGHTON | 2.89% | 2.73% | 5.86% |
| BOSTON – WEST ROXBURY | 1.17% | 1.87% | -37.43% |
| BOSTON – NORTHEASTERN/SYMPHONY | 12.38% | 11.38% | 8.79% |
| BOSTON – MISSION HILL | 10.38% | 10.65% | -2.54% |
| BOSTON – DORCHESTER | 3.71% | 3.20% | 15.94% |
| BOSTON – EAST BOSTON | 5.89% | 5.40% | 9.07% |
| BOSTON – SOUTH END | 3.47% | 3.82% | -9.16% |
| BOSTON – FENWAY/KENMORE | 4.15% | 6.41% | -35.26% |
| BOSTON – NORTH END | 5.29% | 4.19% | 26.25% |
| BOSTON – ROXBURY | 9.42% | 4.78% | 97.07% |
This low RTAR rate also signifies job strength! When you see a low RTAR it is almost a guaranteed sign that we have stability in jobs and rental strength coming for the next six months or longer, depending on when we are examining the overall Boston rental cycle. Boston's rental market will be just fine going into 2020.
Please note: you might be noticing some wild swings of Real Time Availability Rates in certain neighborhoods. Many of these fluctuations will be temporary based on when a majority of landlords are releasing their properties to the open market for rent. In certain heavily student dominated areas close to universities, most landlords tend to get out their properties much earlier than other housing stock to properly align and optimize with the school semester.
The year also brought in another banner year in Venture Capital funding to Boston. Massachusetts startups raised a total $10.8B in 2019 from 740 tracked deals. This is slightly less than the $12B of venture capital that poured into the Bay State in 2018. Regardless, Boston is the third best metro area in the US for attracting venture capital behind only San Francisco and New York, and some experts predict it will overtake New York in 2020.
These deals have added thousands of skilled jobs to the local economy, which in turn is attracting new residents from all over the world. These massive and successive years of venture capital pouring into new businesses will have a powerful impact on our financial health. It is interesting to note that the a large majority of the venture capital funding provided to companies in 2019 went to later staged companies with more proven financial viability in the marketplace. This would indicate a higher success rate at keeping its existing work force as well as creating more jobs. These added workers will continue to drive the housing market for the foreseeable future, keeping steady upward pressure on demand and housing prices.
7 Reasons 2020 Will Bring More Prosperity to Boston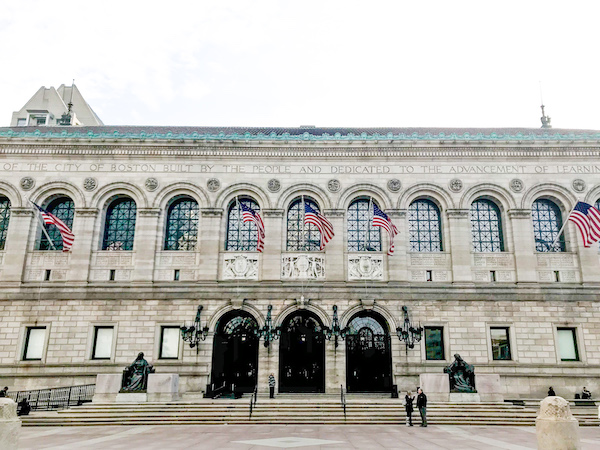 Some real estate experts and journalists are still predicting an overall market correction, both locally in Boston, as well as for the country as a whole. Granted, some of these so-called experts have been saying that we are due for a correction for the past three years or longer. Some of these negative voices have been discredited as simply predicting the same outcome for so long that they are not credible in our opinion. They could be correct two or three years from now, but saying a correction is imminent for five years or six years straight doesn't mean you are correct – it means you're a parrot. While there is some evidence that growth has slowed over the past 12 months, there's even wider compelling evidence that the good times are here to stay.
We certainly do not believe that we will see a recession in 2020. Boston is widely dispersed in its industries, more so now than ever, and that alone can have a much less pronounced and perhaps non-existent impact in our Local Boston real estate market. However, if a correction does hit the US market in 2020, which it likely won't, it would probably be caused by massive outside influences or some profound unforeseen event that is not easily predictable to data. Thus, unless we have a localized series of large unforeseen calamities, we are looking at steady growth.
1. Low Interest Rates
Mortgage Rates have significantly dropped in 2020, and are far lower than 2019, to the surprise of many experts. The average 30 year fixed rate finished the year at 3.92% compared to 4.68% at the start of 2019. Currently in 2020, the 30 year rate is at an astonishingly low 3.45%, and experts are predicting that it will stay below the 4% rate for 2020. In fact, mortgage rates have fallen for three straight weeks and are at 3 year lows according to Freddie Mac. Low interest rates increase purchasing power. This bodes well for buyers and investors alike in Boston, and reduces buyer apprehension to purchase based on high prices. Expect these low rates to spur some deals that otherwise wouldn't have occurred had the interest rates been slightly higher.

2. First Time Home Buyers
In our 2019 predictions, we forecasted a positive outlook for first-time home buyers in Metro Boston on the backs of low interest rates and rising apartment rental rates. This bold prediction actually came to fruition in spite of high median home prices and historically low inventory. According to a new report from Massachusetts Association of Realtors, first time home buyers still constituted a sizable percentage of overall buyers in Boston at 45%. This is significantly higher than the nation's average, which is 33%. More people are planting roots in Boston and the best evidence is buying a home.

There's even more good news for potential buyers in 2020. The 2019 Year-End Days on Market slightly increased, which will give more power to the buyer moving into the first half of 2020. This trend seems to be affecting condos more than single-family homes, as the Average Days on Market for condominiums rose to 54 in 2019, compared to 49 in 2018. For single-family homes, the 2019 Average Days on Market increased to 61, compared to 60 in 2018.
3. Rising Wages Are Outpacing Property Price Increases
The average wage increase percentage of the Boston buyer are propelling upwards faster than the percentage of property price increases. According to the MAR report, the median household income of buyers rose to $119,600 in 2019 compared to $106,900 in 2018. Let's call it what it is right now, we are seeing an incredible economy on fire. This 6.4% increase almost doubled the Median Sales Price increase of 3.9%, suggesting there's still plenty of buying and/or renting power in the city of Boston to fuel growth. What we're seeing on thousands of rental applications and co-signers seems to support this data from MAR. There is a strong base of signers and cosigners with high incomes and great credit scores. In fact, the co-signers for apartments we have been reviewing this year are the highest scores and best incomes we have ever witnessed.
Take home pay also matters in purchasing decisions. The consumer feels wealthier when a greater percentage of the money they earn stays in their pocket. With lower corporation tax rates comes increased buying and spending power. There is ample reason to believe that the thousands of highly qualified renters we have recently placed in Boston will eventually turn into great near term buyers. The great economy will keep us moving in a positive upward direction.
4. Historically Low Unemployment in MA
The unemployment rate in Massachusetts is still at an all-time low and appears to be decreasing. In the beginning of 2019 it was 3.1% and it currently sits at 2.6%, ranked in a tie for the 12th lowest unemployment rate of all 50 states. There are too many jobs in MA chasing too few people. If you can't find a job in Greater Boston, it's mostly due to the fact that you simply don't want a job. Companies and employers are begging for workers all across the board at all skill levels.
Ask nearly anyone who owns or manages a business and they will tell you one of their biggest impediments to scaling their company is the inability to hire qualified applicants. Expect upward wage pressures in Boston to increase buying power as it is one of the bigger drivers in purchasing decisions and getting financed for a property. It would be a tough sell for anyone in MA to say that we are seeing weakness in the labor market. Therefore you should expect sales to continue as wages rise faster than property prices.
5. Historically Low Unemployment throughout the United States
The national unemployment rate is at a rock bottom 3.5% and is still falling. In fact this has been the lowest average unemployment rate ever recorded for a three year period. Corporation and personal tax cuts over the past several years have fueled a stock market and investment boom that is accelerating the velocity of spending. Capital repatriation back into the USA continues at an incredible clip, bolstering our economy as roughly 25% of all foreign investments around the world landed on our shores.
The lower taxes have created an accelerated capital infusion into the United States that has helped fuel 12,000 factories opening in the past several years. Consumer confidence and sentiment is in the stratosphere, and every chart you look at from every leading think tank shows there is literally nothing that looks this good in the past 15 years. We are seeing record gains in wealth and income coupled with near record low inflation and interest rates. We expect and predict more good things to come in 2020.
New trade deals with: Mexico, Canada, China, Japan and many other countries will bring our manufacturing jobs back that left our shores over the last two decades. Small businesses are being formed at a torrid pace and applications are at a record high. There are now greater job opportunities and promotions for everyone, especially blue collar workers. Many corporations are currently busy putting together deals to start more construction and facilities and this fuels an abundance of various occupations including but not limited to: financing, engineering, architects, legal, and many other ancillary related jobs. As an innovation hub, Boston will stand to benefit from some of these opportunities as an overall rising tide lifts all boats.
We are confident that the incredible overall economic landscape now fueled by better trade, tax and regulation policies will power our economy and help more people than ever purchase quality housing in Boston.

6. The Commercial Real Estate Sector
Our commercial real estate sector is doing fantastic in spite of all the pressures being placed on brick and mortar businesses through the disintermediation of the internet. The Boston commercial market hasn't felt as much impact as other parts of the country. This is supported by a historically low commercial vacancy rate and positive absorption to close out 2019. According to a market report released by Boston Commercial Properties, demand for commercial properties allowed Greater Boston to absorb 1.9 million square feet in commercial leases in 2019, while the overall commercial vacancy rate remains at an incredibly low 7.6%.
7. More Venture Capital Means Additional Jobs and Increased Residents
Our local economy has been bolstered by a steady flow of new venture capital and real estate development which has spurred an influx of new jobs and new residents over the past few years. Boston is home to some of the finest higher learning institutions in the world, so startups love the prospect of being so close to the talent pipeline, which is a big reason so many companies choose to call Boston home. As long as Cambridge has smart students, Boston will always have a line of businesses eager to set up shop close to town, and 2020 will be no exception there.
We expect many more $100M plus deals to be inked over the next 12 months. Look for companies to begin to expand out from the more traditional tech start up funded locations and venture further into surrounding areas such as: Allston, Brighton and the Seaport. These new companies will attract some of the best and brightest minds delivering a wide range of capacities and unique talents. Boston has become one of America's most cherished cities, especially among millennials. New residents have flocked here from both nationally and internationally as opportunities rush like gold from the banks of the Charles River and Boston. City living has come back in a big way, and while some of our outer suburbs have been losing people to other states, this is not the case for Beantown.
These new tech savvy residents will inevitably add to the already expanding local population, fueling even more demand for housing. As a result, 2020 will bring another year where local developers work alongside various city councilors, housing committees and zoning officials to get more densely designed projects approved and underway. People want to live close to their jobs and have short commutes, especially working in high tech which often requires a blistering amount of hours. Even as new projects are breaking ground monthly, we will struggle to keep up with the added demand. At the moment now we're actually seeing a year over year decrease in available inventory of non-luxury apartment units throughout the city and surrounding suburbs. You can rest assured that there will be correlating rent increases and decreases based on how much venture capital gets deployed each year and in what locations. This process is akin to real estate clock work, watch where the new funded companies go, and watch rents calibrate around it based on supply and demand.
If our inventory continues to fall, we could be looking at a possible shortage of viable apartments and housing, which could send prices soaring to more record highs in 2020. What we really need is more inventory and a streamlined process to get developments completed faster to keep prices in check.
People seeking affordable housing should be the biggest proponents of larger scale developments with a rapid approval process. It would make sense for them to come and support all local developers at zoning meetings. The Not In My Back Yard (NIMBY) crowd are not helping bring down property prices. We need more Yes In My Back Yard (YIMBY) crowds.
Boston's Biggest Potential Threat to Real Estate in 2020: Rent Control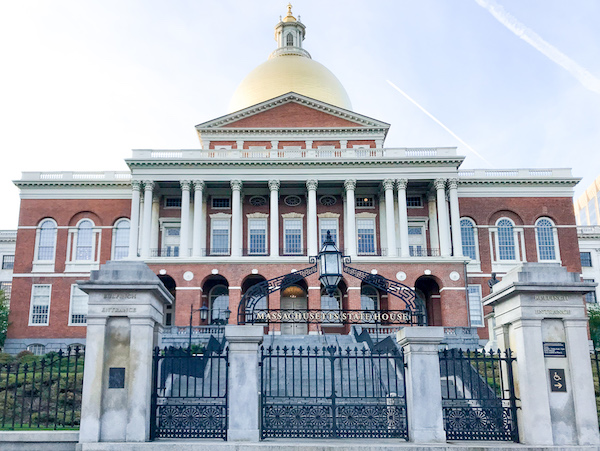 Towards the end of last year, the divisive and economically misunderstood topic of rent control began to pop up in some obscure local media publications and random social media pages. Rent control has erroneously resurfaced because there is a small but highly vocal and well organized crowd that gathered some attention. There have been several recent events where vague and incomplete ideas were exchanged between parties of interest all throughout our State House and Boston. Rent control is a very serious issue that was rushed through our city council with zero input from the business community and real estate owners. Now rent control appears to be haphazardly considered by various politicians in the state legislature without any input of: property owners, developers, construction workers, property managers, electricians, plumbers, architects, engineers, landscapers and many other related skilled trades. It's been over 25 years since rent control was enacted anywhere in Massachusetts, and there are many strong reasons why it was abandoned in 1994 and should be abandoned in 2020.
First and foremost, rent control makes properties: less safe, dramatically increases the probability of fires, lowers sanitary and health conditions, and reduces quality and value of properties. Over time, rent control completely takes away the ability of a landlord to put capital back into a property and this reduces the quality of life for everyone. There has never been one success story of rent control in the history of America and through logic and reason it is clear to see. Anytime wage and price controls are put into measure, they act as dams and impediments to spending and the asset suffers and begins to decline.
Rent control slowly strangles the financial viability of the asset and forces a landlord or property manager to make poor or zero decisions on how to provide improvements (if at all) and keep deferred maintenance in check. Because capital home improvements can't be used to increase rent, landlords are often forced through rent control to have their units fall into disrepair. When that happens, it brings down the value of neighboring properties, even if those neighbors aren't rent controlled. A 2012 study by MIT showed significant price gains in Cambridge for the 10 years following the repeal of rent control. The total housing stock for Cambridge increased by $1.8B from 1994 to 2004, with big increases noted for properties that had rent control and properties that didn't.
As property prices eventually suffer from rent control, it lowers the overall tax base, which causes further problems for cities and towns to collect sufficient funds to pay for our public sector well-being. Then there is the inconvenient problem of future increased crime in heavily rent controlled areas as many blue collar real estate related jobs are lost by not being able to provide enough work servicing the properties. The best defense against crime is readily available high paying jobs and that is exactly what construction, renovation and repairs provide to a local economy. Properties need lots of attention and everyone can agree that labor costs surrounding renovations and materials has been going up in an noticed manner. Everyone wants people to have a consistent work and great pay, and rent control would put that at risk.
If rent control were enacted, we could see a rapid and massive deterioration in renovation and repair work. Landlords would start pulling back on improvements hoping to weather the storm of lower rents. Velocity of spending would decrease and jobs could be lost and skills diminished. With less capital going back into properties, tenants would file more complaints about housing conditions, and this would increase stress on our inspectional services department to deal with more deferred maintenance issues. Property taxes provide the overwhelming majority of monies into our State coffers. To risk changing our real estate success story for a well-meaning, but totally flawed fear based economic concept, is simply not a real solution.
The Path to Affordability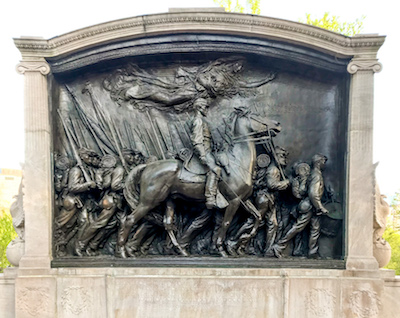 Rather than putting the burden on our hard working landlords that often have to deal with endless residential property problems seven days per week at all hours of the night, our elected officials must pave an easy pathway for developers to create more non-luxury units in a forward thinking and immediate manner. The true and fastest road to affordability is increasing density, accelerating smart design and providing an expedited approval process. Our elected officials must develop a better dialog with some of their constituents to better explain the benefits of increased development. Our mayor has performed a stellar job trying to open pathways to more housing options, but we also need more supply from surrounding areas to take pressure off of Boston. This open dialog is especially important when dealing with the NIBMY crowds. We need to shift the narrative from NO to YES. Yes to development. If we truly want affordable properties we must focus on increasing supply—and we must do it now!
If Boston is going to maintain economic growth and provide genuine opportunities for our widest group of residents, then we must aim most of our focus and effort on streamlining and increasing supply. Expanding housing developments throughout more areas will be the key for the City of Boston in the upcoming years. Otherwise we will continuously face higher prices as supply never meets demand. No amount of legislation aimed at wage and price controls will ever be sufficient to remedy the real problem of lack of development.
Look for increased development in: Allston, Brighton, Dorchester, East Boston, Jamaica Plain, Roxbury and West Roxbury as landlords recognize now is a fantastic time to finance construction projects. You are also going to see more development in: Everett, Chelsea, Malden, Revere, Lynn and Watertown as lower cost alternatives to some of our surrounding Boston areas. It's important for us to support development in all these areas because it will help stabilize rents and possibly drive down purchase prices. All of these areas are close enough to Boston whereby their supply of properties can also make a huge difference. We closely watch our customers preferences in apartment leasing and buying decisions and they are more amendable to different neighborhoods and commutes than most people realize. Today's renters and buyers will use their smart devices longer at a bus terminal or T stop provided they can obtain a housing option that provides sufficient value and quality. Boston Real Estate is all about that price-location-quality matrix.
Construction Costs. Increased Standards = Increased Costs
In 2020 you are going to see a continuation of rising construction costs and it will materialize in the price of our housing stock. Construction costs are increasing for a confluence of reasons including but not limited to: the great economy, higher material costs, better quality and safety standards, increased and specialized labor costs, and new green building development requirements. Let's have an honest discussion about development. Rising costs are real, and projections of a profit are only an estimation of a possible future event. There is simply no way around wanting the best properties with the most modern amenities and safety standards without talking about COST.
Cost per square foot throughout the entire construction process are on the rise. We are experiencing renovation projects getting into the $120 – $200 per square foot for full gut renovation of properties depending on a myriad of specific complexities to each development. Most of the asset improvement price points in the $120-$200 PSF range are for renovations aimed at apartment rental grade properties. Even worse are projects where we are seeing $260 – $300 per square foot for middle of the road new construction primarily aimed at condominiums. These are raw entry costs just to break even, we haven't talked about land and acquisition price points.
You simply can't get around today's property development costs as nearly everyone is busy in the construction industry, and labor costs soar during periods of record employment. That and finding skilled labor often leaves gaps in development times, which adds to carrying costs, as developers pay taxes and loan amounts waiting for the next group of skilled artisans to finish their tasks. It's the twin scissor effect of rising wages and longer development times coupled with stricter standards and more inspections. The result is a higher priced product. There is some good news in it, which is that there are far more workers than ever, covering far more complex parts of construction, and getting paid well for their skills. Therefore we are moving additional money around at a faster and varied pace through the aggregate economy. Overall it is still a good problem to have vs zero to little development which is the other side of a great economy. It's important to keep perspective, our aggregate housing stock is improving, and just like a great dinner vs. fast food, you were willing to wait longer and pay more for a better product.
Construction costs will always be the most hidden and misunderstood problem to getting properties to market. No matter how well you line item a construction project there are nearly always unexpected surprises and most of them are bad from a cost standpoint. Seasoned developers have experienced a lifetime of construction issues. For every one developer that came in on budget there were twenty that did not and suffered. The developer had to go borrow more money and put themselves into further debt and financial risk. Developers take pause when they see excessive regulations such as rent control, transfer taxes and other hidden regulations that increase noise in the math equation.
We should hold our developers in higher regard. We should try to aid them in their quest to build better housing products as they already assume great risks as it is for all their time, capital deployment and aggravation. Let's not sugar coat this fact, for some reason in our great city, a small chorus of people seem to gain attention when they point to developers being uncaring and greedy. This perhaps is not the best use of their time and energy. If more people understood the construction process in better detail, thinking could materialize towards understanding and appreciating this challenging and stressful hard work. If we can get some of our great people of MA to shift the way they perceive developers, we could speed the process up and bring better quality properties to our citizens faster. Supply at the end of the day is 70% of the equation to affordable housing.
Developers put a tremendous amount of people to work through a wide variety of different skill sets to get a quality property to the finish line. Let's get real about new construction and renovations with higher quality zoning code requirements. First and foremost there is nothing wrong with developing more green and more robust carbon neutral properties. We all want the most efficient and well-designed properties that use less energy and resources.
There isn't a person in the world that wouldn't argue that efficiency and higher standards are important. The issue that makes it tricky is due to the fact that developing these properties requires additional skills and tradesmen, time for more inspections, and labor that drives up the cost of construction. It's no different for when you pay for a nicer car with more safety features, better engine and more technologies in place – you can expect the car to cost more. More features means a longer, costly and more complex construction process. It is what it is as we all say. Therefore it is incumbent upon all of us to give and take on the issue of supply and demand if we want affordable housing in both rentals and sales. We have to approve more construction projects NOW because it takes longer to get them to the finish line.
Final Overall Predictions
We have entered 2020 with a powerful economy and great momentum to have another solid year in the Greater Boston real estate arena. There are more positive indicators than negative data points when we look across the broad spectrum of influences. We are expecting rents in traditionally higher priced districts for most areas of Boston to go up about 2-3% to cover for increased assessments, higher utility bills, increased labor costs and to meet general inflationary expectations.
There will be some micro-pockets of rent increases that will break out of this range but it will be based on granular and nuanced details. We have witnessed break out patterns of higher rent occur even street by street through our real time data. Our assumption is that the Real Time Availability (RTAR) and Real Time Vacancy Rate (RTVR) will be exceptionally low and beat 2019 by a 10-15% margin. We are experiencing more tenants asking to renew their lease earlier than ever which means most landlords will opt for smaller increases if any, and this will temper any dramatic rise into much higher rental pricing into 2020.
Our apartment rental forecast in the outer core areas of Greater Boston is a 4%-8% increase in rents. We are seeing an incredible surge of interest in surrounding Boston areas. We have numerous real estate agents reporting that they getting more leads, calls, and clients than they can handle in some areas. This sharper rental price increase will be fueled as additional capital and renovations occur with greater frequency in the more traditionally overlooked areas. You can expect housing stock to improve. Our Greater Boston economy is also experiencing a blue collar boom and rising wages are stimulating new and renovated housing stock. Through our real time data, we have noticed some big gaps in rent disparities of several surrounding cities and isolated pockets of low rent. We know that these disparate rent anomalies will not last, as the invisible hand of free market forces quickly recalibrate and self-adjust. In other words, as landlords put money into their properties, the rents go up.
Rent Control will not pass state muster. Transfer taxes could pass. Rental brokerage fees for tenants will not be eliminated. Boston and surrounding cities streamline projects and get permitting completed faster and with greater density.
We expect to see construction and permitting to increase in 2020 due to record low interest rates. We predict a 10%-12% percent increase in filed construction permits to match lower interest rates. While there is data that suggests people are leaving our state this is not the case for Greater Boston. The desire for city living is simply too strong and the pluses still beat the minuses for now.
We are forecasting a 5% increase in overall sales across all sectors of real estate as lower interest rates stimulate deals that have been on the sidelines for the last several years. Expect to see an 2.5-3% increase in the average property price sold in Boston. We believe that the commercial real estate sector will still perform well despite the power of disintermediation of the internet – expect to stay in the same record low range of 7%
It's important to remember that Boston Real Estate and its close neighboring cities are in great shape going into 2020 and beyond. Yes we have our challenges of affordability, but great demand and higher prices is a far better problem to have than low demand and falling real estate prices. Let's put our concerted efforts into supply creation and helping our developers and elected officials get the support they need at neighborhood and zoning meetings. At the end of the day, it's all about supply and demand. Let's get rapid supply going so that we can continue to keep as much great talent in our great City and State as possible!
Tags: