Rent Control in Boston: What You Need to Know
You may have heard rent control mentioned more often in the current political discourse. As runaway inflation took hold through questionable economic policies, many people have struggled to pay their bills and cover their costs of living. As a result, impassioned, but misguided, activists are pushing for rent control to be adopted as a general policy for the housing market. However, there is a lack of basic economic information available to the public about the devastating consequences any form of rent control brings to the issue of housing.
Any form of rent control, no matter how it is packaged, inhibits free market forces from correcting themselves through supply and demand. In fact, Boston Mayor Michelle Wu is proposing a rent control policy capping increases at no more than 10 percent, which is currently under review by the City Council. The fact of the matter is that supporters of affordable housing should be against rent control, or "rent stabilization," as Mayor Wu's administration has tried to rebrand it. As a general rule of thumb, any national, state, or local policy that has failed multiple times but goes through a "rebrand" is always cause for an immediate pause and review.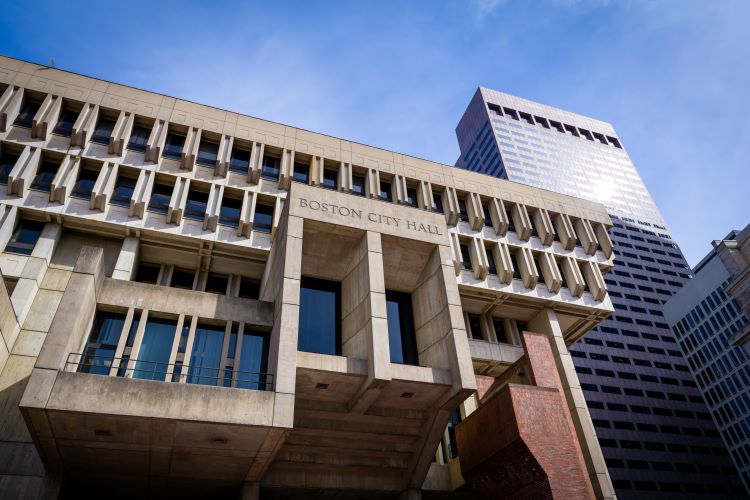 What is rent control?
Rent control is a government policy that sets a price ceiling for the rent that homeowners can charge their tenants. It results in artificially low rents, which may seem attractive to tenants, but can have serious consequences for housing providers and tenants alike. The ceiling is set by local government officials, and ultimately strains homeowners' ability to put proper monies back into their properties— leading to disrepair and lowering safety and health standards. While it may appear to help tenants in the short run, rent control does not resolve the core drivers of the current affordability crisis.
There are so many factors to consider in the costs of housing: skilled labor shortages, energy costs, material costs, and ever-spiraling taxes. In fact, the housing and construction industry has had the unfortunate problem of trying to absorb the much higher impacts of runaway inflation. The housing industry itself has seen its costs skyrocket well over 30 percent, which negates any rise in rent to offset those impacts. Adding rent control to the equation creates even more added pressure on a market that is already heavily constrained by existing regulations.
Rent control further limits the incentives for developers to invest in new housing projects, which will directly result in a greater shortage of properties, further raising the cost of rent for tenants. It's simple supply and demand. Additionally, rent control tends to favor existing tenants, no matter their current economic situation, instead of newcomers and people with lower incomes who truly need affordable housing. Therefore, rent control actually does far more harm to the overall community, including loss of jobs and the brain drain of skilled labor to areas without such controls. A recent Globe Article paints a telling picture of people leaving the state of Massachusetts and lowering our supply of new housing is only going to make it worse.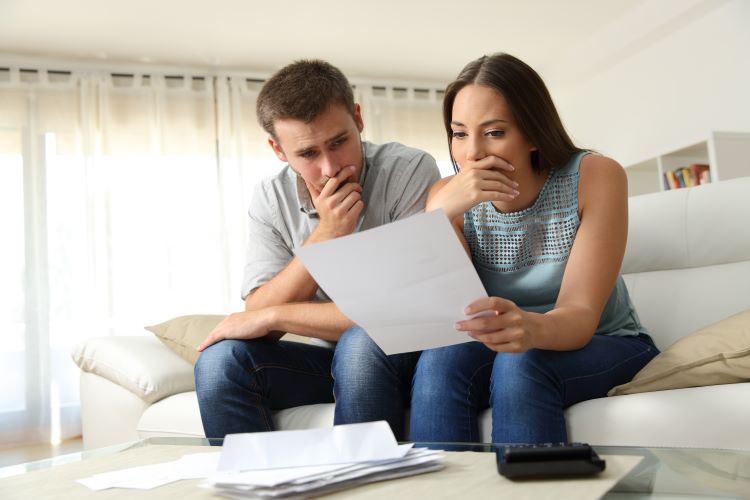 Historical Examples (of its Failure)
You may wonder if rent control has ever been successfully implemented in any city or state in America. The short answer is NO! Rent control policies have failed every time and had disastrous impacts everywhere they have been deployed.
San Francisco, California
One of the key examples that illustrates the fallacy of rent control is the case of San Francisco. In 1995, San Francisco imposed rent control on homeowners whose homes were built before 1980. So, what did homeowners logically do to cover their increased cost? They transformed their apartments into condominiums. This led to the very thing that rent control activists are trying to prevent; higher rents across the city. Even the very few tenants that benefit from a lower rent increase ultimately hurt the wider tenant community. Tenants living in rent-controlled apartments will choose to stay longer in their apartment, regardless of whether that living arrangement is good for them. As witnessed in other cities that have tried rent control, the process itself always leads to a scenario where someone does not move out of an apartment they do not need, whereas a family who needs a larger apartment would be forced to live in a smaller, more outdated space. The question that should be asked is "does rent control help increase supply?" and we all know the answer is a resounding "NO"! Increasing supply is always the largest driver in bringing down rental costs.
Saint Paul, Minnesota
Another more recent example is that of Saint Paul, Minnesota- where a rent control policy was implemented in 2021. Now, the city's building permits are down 80 percent while rents are projected to keep rising. Compare that to Minneapolis, Saint Paul's neighbor to the West, where rent control was not implemented. Minneapolis has seen a dramatic increase in construction, apartment supply, and a decrease in rents. Many investors even pulled out of approved projects in Saint Paul to invest in Minneapolis instead. You can't simply expect to keep your respective city or state vibrant and running by restrictions based on fear and unsound financial logic. Innovation and helping developers in every way possible is the key to bringing more and better housing options.
Amir Shahsavari, Vice President of the Small Property Owners Association, put it best when referring to the impact of rent control on tenants: "Wealthier tenants will remain situated in their units, while lower-income tenants will be displaced further. No matter how many tenant activists rebrand it as a minor thing, it's still bad. We need to let policies like rent control remain buried in the cemetery of failed ideas." He also recently wrote, "It also makes it more difficult for owners to collect their hard-earned rental income, in addition to removing noncompliant tenants – to the detriment of cooperative tenants who rely on small landlords, in particular, to provide them with safe, maintained places to live. "
Cambridge, Massachusetts
Yet another example of a failed rent control policy occurred in Cambridge. Cambridge apartments built before 1969 were subject to rent control until 1994, when the city introduced new legislation to eliminate rent control. The units that fell victim to rent control were being rented out at over 40 percent lower than the market rate, which led to property owners having fewer resources to upkeep the apartments. Housing providers and renters alike suffered under this policy. We must be mindful that punishing landlords by depriving them of resources to fix a roof or update their electricals can have horrible outcomes. With rapidly rising costs, a landlord needs to be able to save far more money because repair and maintenance costs are increasing faster than inflation.
The Cambridge rent control board also denied property owners who requested reasonable repairs and rent increases, while advising tenants about how they could avoid paying rent altogether. The board also issued inappropriate orders for repairs, which forced an owner, in one instance, to raise the entire foundation of his home to correct a minor code issue. The owner passed away from a heart attack only days later.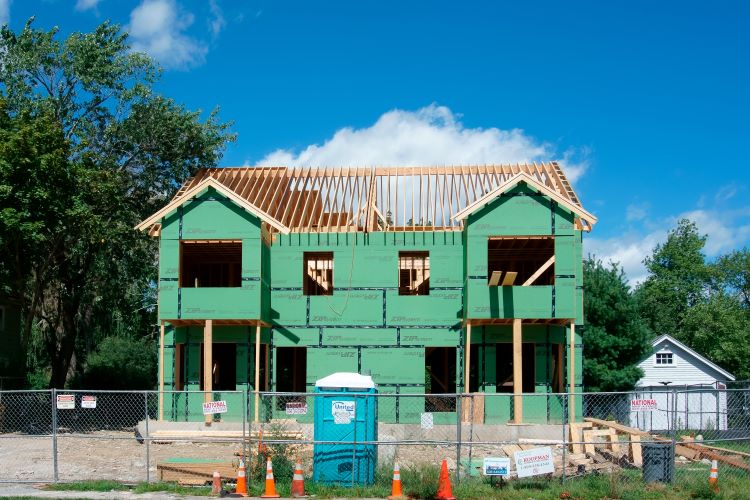 Counterclaims
Supporters of Mayor Wu's new policy claim her plan will protect tenants while keeping developers at the table. However, approval of new housing units in 2022 was approximately 68 percent below that of 2020 already. To put it into further context, approval of new housing units was slower last year than during the worst of the pandemic, and a rent control policy would only make the problem worse.
Facts are facts. Developers are worried that they will spend years of time, money, and effort to go through the very difficult permitting and zoning process only to lose money. We need to incentivize new construction, not chase away capital. If the goal is truly to make rental housing more affordable, we need to dramatically increase the housing supply — and that won't happen if developers and investors can't make the math work on new projects. As we discuss in our 2023 Boston Apartment Rental Market Report, banks are not financing deals that seem too risky — and thanks to high energy costs, inflation, and the labor shortage, many deals are not making financial sense right now. We are seeing numerous developers seeking development opportunities in more pro-growth states. This should be a giant alarm bell to Massachusetts. We do not want to lose our construction talent. The unintended consequences of capital flight and brain drain could impact our state for many years – it takes significant time to build skilled construction teams.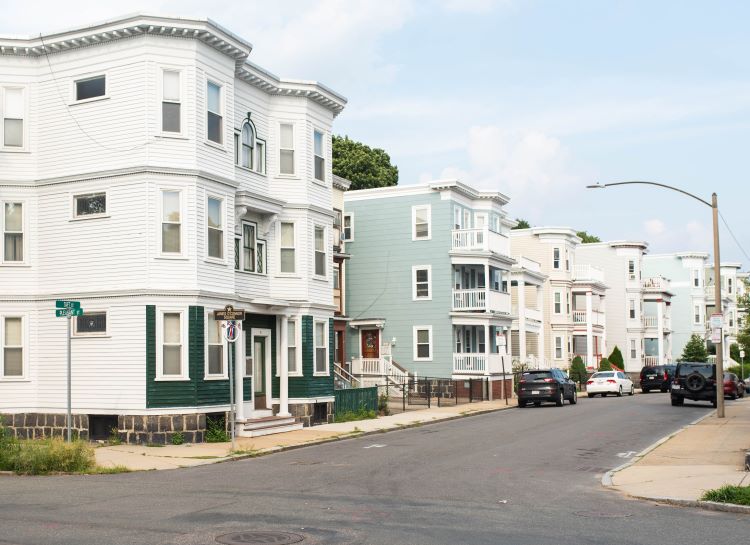 Alternatives and Solutions
At this point, you may be asking yourself: well, if rent control can't help homeowners or tenants, what can? Facilitating the construction process. One of the best regulatory remedies to the current crises homeowners and renters are experiencing is zoning reform. Zoning reform is desperately needed to help to expand the available area in which residential buildings and units can be constructed, as well as facilitating the application process for the development of new residential properties. Currently, the process is slow and costly, which drives away many prospective investors and developers from investing in Boston. There are many actions our elected officials could take to help developers get through the process in a helpful and meaningful way.
Zoning reform ultimately helps resolve the core issue of the housing crisis: a constrained supply and high demand for homes. The solution, then, must focus on increasing the supply of housing. This can easily be achieved in a cost-effective manner through zoning reform, as it simply involves encouraging government procedures to be more accommodative and less costly to investors.
Another great idea is to incentivize the maximization of living space. Currently, Boston has an additional dwelling unit program (ADU) that allows property owners to add entire units more easily to their properties. This great program should be expanded and streamlined. Tax incentives and development advice should be created and shared with all property owners. All innovative housing programs brought forth by developers should be examined and implemented.
The city could also help multifamily owners expand usable square footage in their existing footprint to help streamline adding bedrooms and bringing along larger sized apartments for families and people looking to save rent through having more roommates. After all, larger bedroom counts are in higher demand and would allow for lower per person rents across the board. We must focus on the existing housing stock that we have right in front of us. There are over 30,000 two and three-family buildings alone in Boston that could be further optimized to quickly bring about more affordable housing solutions. Everyone would benefit from more larger sized apartments in Boston with higher bedroom counts. The endless development of studios, as well as one- and two-bedroom apartments, has been quite lopsided for the last decade. With some simple zoning changes, we could provide everyone with more options.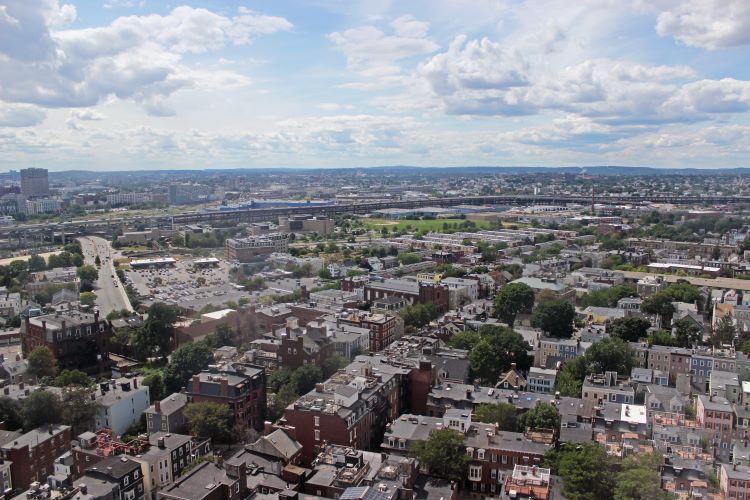 Conclusion
In summary, you should know now that the main driver of the housing and affordability crises is the lack of available homes. The current Real- Time Availability Rate for the city of Boston is only 3.77 percent, and the Real- Time Vacancy Rate is only 0.55 percent. This means less than 4 percent of all housing is currently available for rent, many of those units only being available for move-in several months down the line, and only .55 percent of all units are currently vacant. Correspondingly, rents are extremely high, with one-bedrooms averaging $2,383 per month.
Current zoning regulations make it extremely difficult to expand the supply of available rental units. Rent control would exacerbate this problem and ultimately lead to higher rents due to far less housing supply in the future. Instead, a concerted effort supported by both tenants and homeowners must be mobilized to ease zoning laws, expand the availability of housing, and increase the housing supply urgently. This would lead to the proverbial tide that lifts all boats, helping homeowners and tenants alike, navigate the economic crises we are all experiencing — while respecting the rights of both parties.