Top 10 Benefits Of Renting An Apartment Instead Of Buying Real Estate
Are you currently considering whether you should rent an apartment, renew your lease or purchase a home? If you answered yes to this question than keep reading. Even if you answered no to this question, you should keep reading because this article contains some interesting information. You may find some renting strategies useful at some point down the road. For some people the American Dream is to own a home of their own. However, that may not be the best idea for everyone. Just because you may be under the impression that you are supposed to buy a house, townhouse, or condo it certainly doesn't mean that you need to.
Take a moment and think about why you think that you are supposed to buy a house. Does it mean that you have achieved success? That is not necessarily true. In fact, owning a home can be burden for some people, and worse yet a financial burden. Perhaps paying lower rent and investing in the stock market might get you a better rate of return to buy a better house in the future? Or perhaps renting with roommates might save you a lot of money so that you can buy your first multi-family property where you end up with positive cash flow? Timing can be everything in real estate. Let's open our minds to the possibilities of a well thought out plan of financial success.
Are you supposed to buy a home because real estate is a good investment?
Real estate can absolutely be a good or even great investment, but like any investment there is risk to it. The real estate market is in an interesting position due to the pandemic and rentals and sales prices have bounced all over the place. Some real estate prices in certain suburbs have gone up during this pandemic. Will that last? Would you be buying "at the top of the market" and does it make sense to rent while rents are lower in Boston? What would happen if your property decreased in value and you need to sell it in order to relocate? Instead of making a profit you may very well end up losing money. Imagine paying the down payment, and all those monthly mortgage payments just to lose money in the end?
The bottom line is that owning a home is not for everyone.
You should never buy a property for the sake of just purchasing a property. Look for a great real estate deal where you have some level of certainty that you made a good decision. Perhaps you picked up a property ten percent below market value that just needed a little work. Now you may have insulated yourself from any downturn in that marketplace.
Real estate is like the stock market where timing matters. For the most part, owning real estate takes more physical time and effort than the stock market. So, where you are in your personal life in the amount of time you must devote to it can also make a big difference. You may be at a period in your life where you are simply not ready for all the responsibilities that go along with home ownership. Perhaps your business is booming, and you are working 80 hours per week and you just do not have time for repairs and maintenance. You may never be ready for all those responsibilities, and that is perfectly fine. A great deal of successful people do not own real estate. Some never have and never will. So, if you decide to remain a renter for now and or for the long run that is fine. The bottom line is that renting an apartment may make you a happier person.
Here are the top ten benefits of renting an apartment instead of buying a house or condo.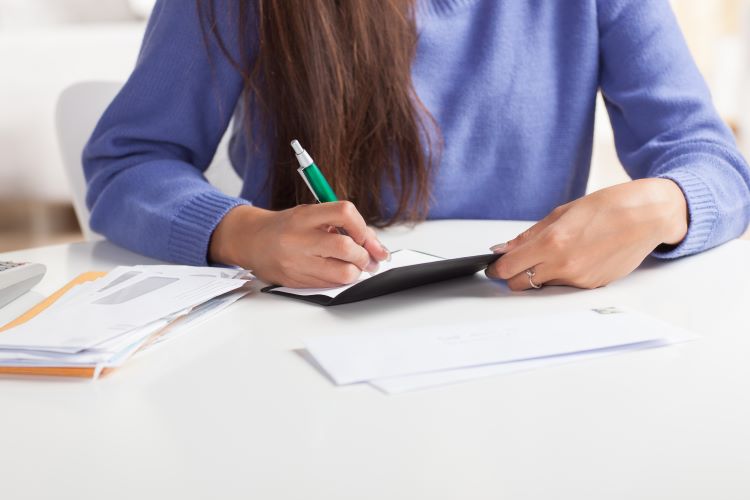 1: You Do Not Need A Down Payment
Did you know that most people need a mortgage to purchase a house because they don't have the money on hand in order to buy the property in cash? If you apply for a mortgage, chances are high that you will need to pay a down payment upfront that equals a percentage of the purchase price of the property. That down payment percentage can run as high as 20% of the purchase price. So, if you are buying a house for $400,000 you may very well need $80,000 in cash upfront to complete the purchase. On the other hand, if you are moving into a new apartment, on average you will only need an upfront payment of 1st month's rent, last month's rent, and a security deposit equal to one month's rent. Let's say your rent will be $2,500 per month, that means you will only need $7,500 upfront instead of $80,000. That is a tremendous difference to say the least. Right now in the Greater Boston area, many landlords are moving away from charging last's months rent, and some are even dropping security deposits just to fill vacant units. While this may be a temporary situation, it never hurts to get a great deal when it's available. As stated before, timing in everything, and now is a great time to rent!
2: You Do Not Need To Carry Mortgage Debt
Although some people believe that mortgage debt is considered to be good debt as opposed to harmful debt such as high credit card balances, it is still a debt. That means the mortgage information, including the current balance and payment history, are included on your credit report. If you happen to miss a monthly mortgage payment it will negatively affect your credit scores.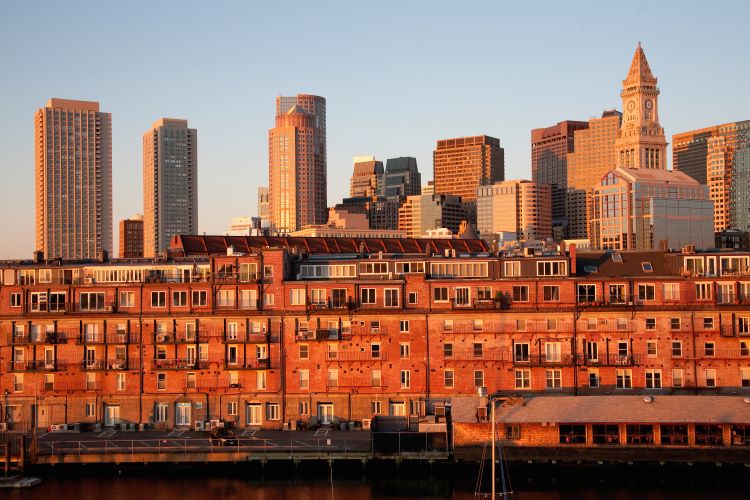 3: You Do Not Need To Pay For Real Estate Taxes Or Homeowner's Insurance
Another financially based benefit of renting an apartment instead of buying a house or condo is the fact that you don't need to pay for real estate taxes or homeowner's insurance. Real estate taxes tend to be extremely expensive in Boston and surrounding areas. In fact, they can truly be a financial burden on many homeowners. The area that you live in, the size or square footage of the house, and the lot of the land that the house sits on all factor into the real estate taxes and homeowner's insurance equation. In some cases, the real estate taxes alone can add hundreds to even thousands more to the monthly mortgage payment. The good news is that when you rent, you do not need to worry about paying for real estate taxes or homeowner's insurance. However, you may want to take out a renters insurance policy to cover your belonging in case there is a fire, flood or you are robbed. A renters insurance policy is significantly less money when compared to a homeowner's insurance policy. For example, the average cost of renter's insurance is under $200 per year, while the average homeowner's insurance policy is closer to $1,500 per year.
4: Your Utility Costs Will Be Lower
Typically speaking, houses are larger than apartments. That means the cost to heat in the winter and air condition in the warmer months is also more costly if you own a home as opposed to renting an apartment. In addition, some apartments in Boston and surrounding areas include heat and hot water, which significantly reduces the utility bills. The electric bill is typically lower for apartments when compared to single family homes, condos, and multi-family homes. This is due to the fact that most apartments are laid out in a way that is far more compact and efficient, which also means they are less costly to power. For example, apartments typically have less rooms than a house. That means there are less lights to turn on and off. Fewer lights means that less electricity is being used. In turn, the monthly electric bill is lower for an apartment.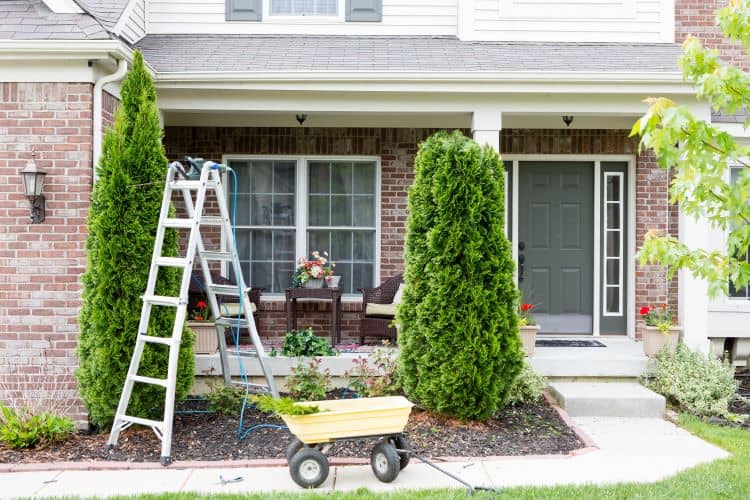 5: You Are Not Responsible For Property Maintenance, Maintenance Costs, Or Repair Bills
One of the biggest benefits of renting an apartment is the fact that your landlord is responsible for all things maintenance related from both a psychical and financial standpoint. That means you don't need to worry about weeding, mowing the grass, pruning the trees and shrubs, fixing the roof, or any painting at the property. Did you know that a great deal of homeowners ends up doing these things during their free time? While you are spending your free time doing what you like, they are working on their houses. By the way property maintenance can be expensive. For example, if you own a home and one or more of the appliances break down it can cost thousands of dollars to replace them. However, if you rent an apartment and one or more of your appliances break down, you simply call your landlord to fix or replace them. If the roof is leaking or the property needs to be painted that can also costs thousands if not tens of thousands of dollars. The good news is that it's the landlord's problem not yours.
6: You Don't Need To Worry About Real Estate Values
Did you know that real estate prices tend to go up and down over time? In addition, it's incredibly difficult to tell when the real estate market will swing one way or the other? Although this may be a tremendous concern for homeowners, it's certainly not something that you need to worry about while you are renting an apartment. For example, if property values happen to go down you don't need to worry about your home losing a lot of value. However, property owners do, especially if they need to sell the house or refinance the mortgage. In fact, a few property owners end up losing their homes to foreclosure because they can't sell or refinance into a lower mortgage payment during downturns in the real estate market.
7: You May Have Full Access To Some Convenient Amenities
Did you know that far more apartments have pools compared to houses that have pools? This holds particularly true for apartments that are located within apartment complexes. Just think about spending your hot summer weekends swimming in the pool and laying around the pool instead of packing up a bunch of stuff and driving to the beach. Plus, when you're done, all you need to do is take a 2-minute walk back to your apartment instead of packing up the car again and driving home from the beach. The community pool at your apartment complex is also a great way to meet new people and make new friends. If you purchase a home with a pool, then you are responsible for the upkeep such as cleaning the pool and adding chemicals. When you rent an apartment, your landlord is responsible for the pool maintenance. Your landlord is also responsible for the liability of owning the pool. Your apartment may include other convenient amenities such as an on-site fitness center, social center, and an on-site laundry facility.
8: You Will Have More Flexibility Regarding Where You Live
Did you know that home buyers are far more restricted to areas where they can afford to buy, while people who rent apartments have far more flexibility in this regard? For example, Boston, MA and surrounding areas is considered to be an incredibly expense place to live. You may or may not be able to afford to buy a home in Boston, but chances are significantly higher that you will be able to afford to rent in Boston. In fact, there is a wide variety of apartments available that fit various budgets. Once again, you do not need to qualify for a mortgage or come up with a large down payment on an expensive property in order to rent an apartment in Boston and surrounding areas.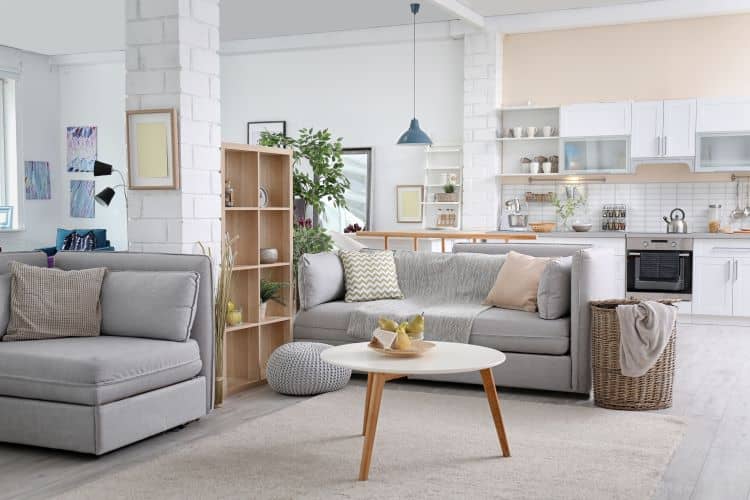 9: You Will Have More Flexibility To Downsize If Desired Or Needed
When you own a home, it is significantly more difficult to downsize then it is if you rent an apartment. Although you may not plan to downsize until years down the road, it's still something that you need to consider when deciding if you want to be renter for the long term or a homeowner. First and foremost, if you own a house you need to sell it in order to downsize. Once again, that may occur during a down real estate market where your house is worth less than what you can sell it for. At that point you would need to delay your downsizing if possible, from a financial standpoint. Even if the real estate market is doing well and prices are high, there are a significant amount of fees that are involved with selling a home, which of course eat into your profits. If you happened to put a lot of money into your home for renovation projects, you may not recover that money in the sales price. In addition, people who own homes tend to have more stuff. You may not be able to fit that stuff into a smaller home so you either need to throw it out, which is a waste of money, or rent storage space for it, which is also a waste of money.
10: You Will Build A Sense Of Community
Last but certainly not least, when you live in an apartment it provides you with an opportunity to engage with more people who you have something in common with. What do you have in common with your neighbors exactly? It's the fact that you live in the same building or apartment complex. Yes, a sense of community also exists if you own a home that is located in a neighborhood, however the closer proximity of apartment living creates an even bigger atmosphere of community. In many cases, people who live in apartments end up building lifelong friendships with their neighbors. On the other hand, if you rent an apartment and have a neighbor, or multiple neighbors that you do not like or get along with, chances are you will only need to deal with them for the short term. Many people who rent apartments only live at a particular apartment for a year or two. If you own a home and dislike your neighbors, you may be stuck with them for years on end.
Make the Best Choice for You
In conclusion, renting an apartment can be the best choice for people who would like to avoid all of the hassles and expenses that are involved with home ownership. For example, if you don't want to do property maintenance tasks during your free time or pay for anything maintenance related, then you should rent an apartment instead of buying a house or condo. If you do not want to worry about the financial related issues that are involved with owning a home, then you should rent an apartment instead of buying a house or condo. Want to live in a place that may have more amenities than your typical house does? Then you should rent an apartment instead of buying a house or condo. If you would like to have the ability to move with ease, or make more friends quickly then you should rent an apartment instead of buying a house or condo.
If you need help renting an apartment, Boston Pads is here for you. In fact, we are Boston based real estate specialists. You can find apartments in Boston and surrounding areas by using the area's largest real-time database right here.
Our apartment search service is second to none. In fact, the Boston Pads website is your number one source for everything apartment related. You can even calculate how much you can afford to spend on rent each month by using our Rent Calculator. We look forward to working with you.
Tags: