The Pros and Cons of Living Off Campus
Being a student in Boston is one of the best experiences you can have. From the incredible universities in the area, to our rich history, there's so much to love about our cherished Beantown. It doesn't matter if you're an undergraduate, graduate or law student, you are going find our city has something for everyone.
The one downside of getting an education in Boston is the pricey cost of living. Boston has a reputation for being an expensive city. However, you can make it work on any budget if you know where and when to look. You may also have to deploy some new and time tested strategies to put you in that great apartment.
We're going to give you some insider tips about the pros and cons of living off campus in Boston. Whether you're trying to decide if living off campus is for you, or you're ready to take the jump to living on your own, we'll give you everything you need to know. We can help make you ready for your off campus apartment search and move-in.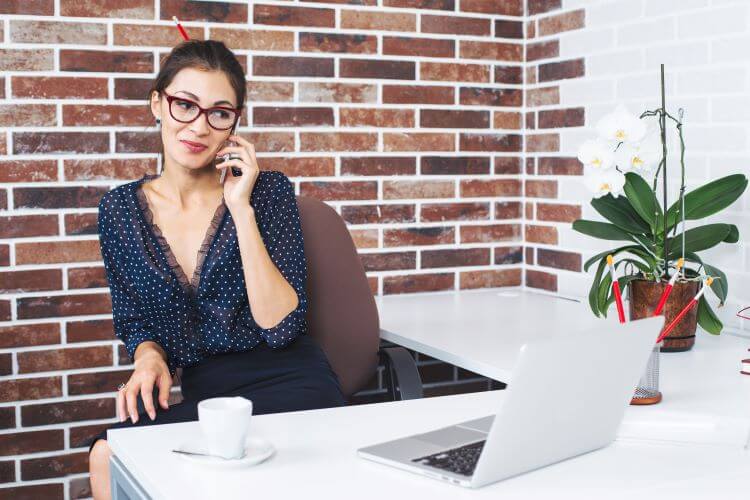 Cons of Living Off Campus
Like everything, there's a good and bad side to living off campus. But, most of these cons are just part of living in an apartment. You'll have to face them at some point so you might as well tackle them now. Here's some of the downsides to living off-campus.
Security deposits
Dorms don't usually require security deposits, but most apartments do. You'll usually have to provide one month's rent that the landlord can hold onto in case anything gets damaged during your lease. If your apartment is spotless when you leave, you'll probably get the whole amount back. It's not uncommon to have some money taken out, though, for things that are beyond normal wear and tear. If you are going to live with roommates it is important that you talk with them about treating the property in a respectful manner. The last thing you want is to lose your security deposit because one of your roommates decided to throw a party and the property got damaged.
Upfront costs
Unlike dorms, most apartments have upfront costs that you may or may not get back at the end of your lease. In all, these upfront costs could total up to the equivalent of four month's rent. First is the security deposit, but another cost is the broker's fee. Depending on how you find your apartment, you might have to pay a broker's fee, which for many brokerages throughout the Greater Boston are seem to be around one month's rent, and you won't get that money back. Top quality apartment leasing offices spend a tremendous amount of time and money aggregating listings so that your showings are seamless. It's the cost of having an agent make dozens, if not hundreds, of calls to help you find an apartment. They also negotiate with a landlord, and draft your lease. Great real estate agents that work at specialized apartment leasing firms have gathered thousands of keys over the years and maintain and store them in a secure manner so that you can see properties quickly and efficiently.
Broker fees
The recent pandemic has created an interesting scenario right now for broker fees. If you are looking for an now move in, it's quite possible you will not have to pay one. Numerous students are finding January 1st 2021 apartment where landlords are flexible in their financial renting terms right now due to the high vacancy rate. Landlords are reducing move in costs. Many landlords are paying the broker's fees for their vacant apartments, but it certainly helps to find an agent that knows how to find the best apartment deals. You might also have to hand over first and last month's rent when you sign a lease to show you're committed to signing the lease.
That being said, landlords in Boston are expecting the September 1st, 2021 market to be much stronger. So if you are trying to rent an apartment for that date, we are still seeing most landlords asking for First, Last and Security deposit which totals to three months rent. Timing is everything in real estate.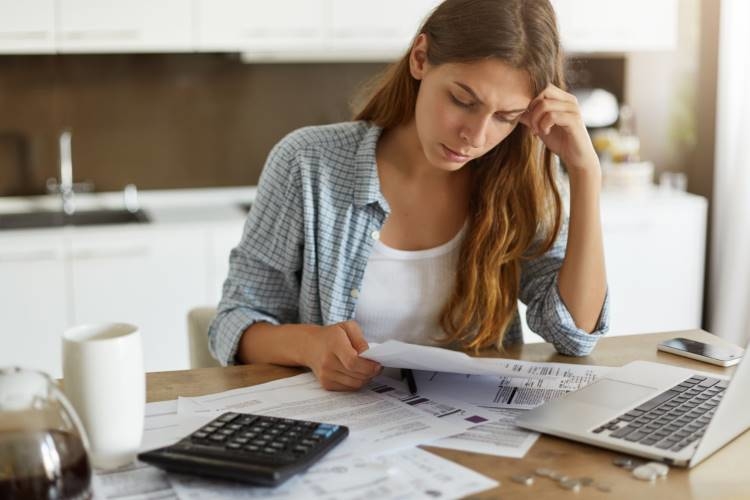 Separate billing
Dorms are convenient since you won't receive multiple different bills throughout the month. Typically you get billed once per semester and that includes the cost of the dorm, utilities, and whatever meal plan you're on. When you live in an apartment, you'll have to pay rent, utilities, and other costs (like food) each month. You will have to be a little bit more on top of your game, but it's not all that hard. Set pop up reminders in your phone and track your bills associated with your apartment. If you have roommates, make sure you set aside one night per month to go over bills and get everyone squared up so there are no misunderstandings. You will save a lot of money by having roommates in Boston, but make sure you all share the same vision of expected costs beyond rent.
Distance from campus
Depending on the layout of your campus, off-campus housing can be further from your classes than living on-campus. This isn't always the case, though, so check where your classes will be held and what on-campus dorms are available. You might find that off-campus options are actually closer for your classes. Figure out what works for you and what you can live with in terms of overall commute. You will also want to consider if you want or need a car. Many students have either family or work obligations beyond school which require them to commute; so figure out parking requirements and limitations as they can vary widely.
Added responsibility
As a tenant of an apartment, you'll have more responsibilities than if you were a student in a dorm. You'll have to make sure your bills (like rent and utilities) are paid on time, you'll be responsible for more chores (like cleaning and cooking), and other tasks that come with being an adult. Many students have a large whiteboard in their apartment and track shared responsibilities of trash and cleaning the apartment. Some students find larger four bedroom apartments to save money and opt for a private cleaning service based on their needs.
Communicating with landlords
Sometimes you'll find a great apartment with a landlord who isn't so spectacular. It might be harder to get a hold of your landlord to get something repaired or fix an issue in the building than it would be to get campus facilities services to attend to an issue in the dorm. It's always a good idea to do some online reading and see which landlords in Boston have excellent customer service skills. Reliability and prompt responses can vary widely so make it your personal business to figure out what you can handle.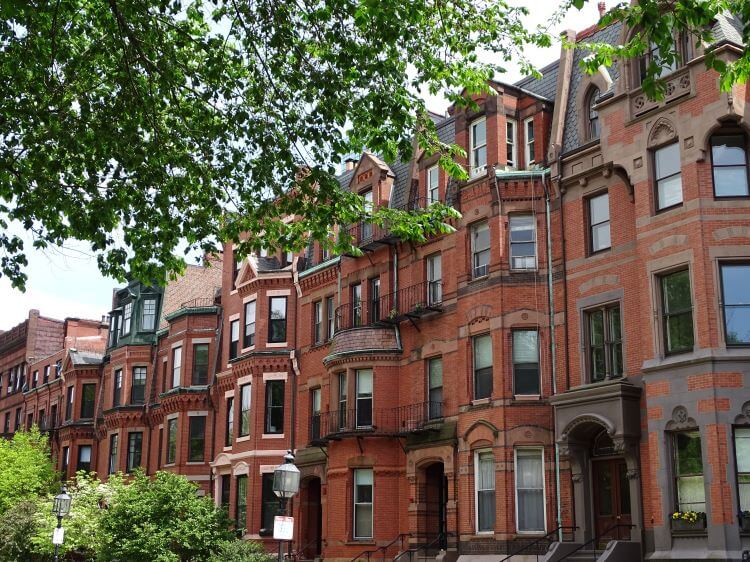 Pros of Living Off Campus
Now that you've seen the negatives, it's time to look at everything you can gain by moving into an off-campus apartment.
More affordable
Despite the upfront costs and the separate bills, living off-campus will nearly always be cheaper. Unless you have your heart set on a swanky new luxury building; you can rest assured that private off campus housing will have some costs savings for you. Dorms have fixed costs and often rise each semester, but with all of the apartments in the Boston area you can find a place that suits your needs at a more reasonable price. You can also get a cheaper apartment by looking with roommates, which usually isn't an option on college campuses. Most people will tell you that living in a three or four bedroom will get you the best bang for the buck if you are cost conscious.
More control
If you live on your own, you can find an apartment that fits your needs, like space to work out or in-unit laundry. It also allows you to cook for yourself and choose your meals instead of relying on an expensive meal plan. Cooking for yourself is a great way to save money and eat what you want. If you live with roommates you can also bulk buy food and this also saves money. Working as a team buying food on sale is never a bad idea.
Create a home
Apartments are much more cozy and homey than any dorm since they're meant to be lived in permanently. You have more space and freedom to decorate how you want, plus you can bring things such as wall decorations that usually aren't allowed in dorms. Living off-campus lets you make a space your own and you'll be happy to settle in after a long day.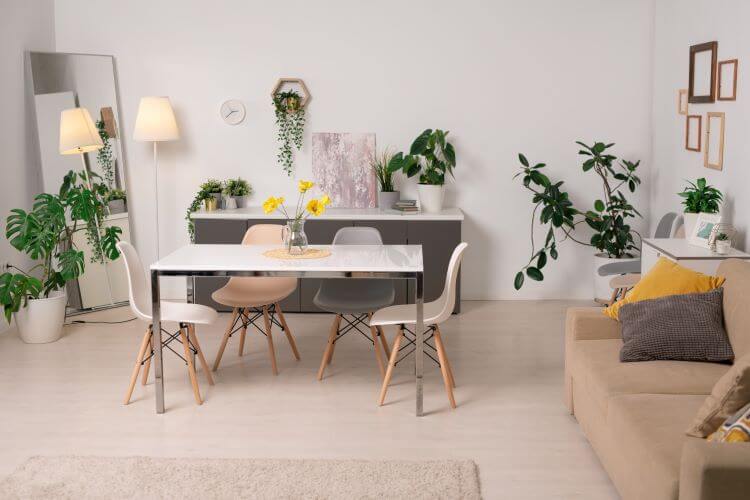 Extra space and privacy
Living in an apartment brings more space, even if you opt for a studio. You'll have a bigger bedroom, plus a kitchen and bathroom, when you live in an apartment instead of a dorm that just has a bedroom. If you live in a shared apartment, you can also have a space that's just your own. Even if you share the apartment with roommates, your bedroom will be yours and you can share common areas in the unit. Many landlords in Boston also offer to put in large screen TV's which also can give it that special touch to feel more like home.
Your own bathroom
One of the best parts about living in an apartment is getting your own, or more private, bathroom. If you live alone, you get the bathroom to yourself, and if you live with roommates you only have to share with a few people instead of a whole hall of people. There several attentive landlords out there that now build three bedroom-three bathrooms and even four bedroom-four bathrooms. We have seen many apartments of this caliber and quality that still charge far less than the most on campus housing. Make no mistake about it – these apartments are quite sought after and it is not uncommon for these units to rent almost one year in advance! We know of several properties where students that missed renting an apartment actually asked if they could put down a deposit for the following year!
Get involved locally
Something that's often overlooked when living off-campus is the accessibility of the outside world. Campuses tend to be like bubbles where it's tempting to stay on-campus and hang out with your friends. If you take yourself out of that bubble, you can really get to know Boston and all of its charm. You'll still be close enough to your classes and friends, but you'll have the added bonus of knowing the city a little better and finding its hidden gems. It can be good to get a break from campus life when you go home after a long day of classes.
Year-round housing
Dorms are usually only open to students while school is in-session, so if you need to stay in Boston for a summer internship or a job, you'll have to find a sublet or another arrangement. If you sign a year-long lease for an off-campus apartment, you'll have a place to live for the whole year, giving you more flexibility for the months that classes aren't happening.
What is the right choice for you?
There you have it, all the pros and cons of living off campus. It's up to you to weigh your options and pick what works best for you, but living off campus can be a much more cost-effective, fun, flexible, and rewarding experience if you find the right apartment. No matter what you're looking for, our extensive database can help you get that dream apartment very close to your campus. We have the most active listings and we're always adding new ones, so take a look and we'll help you get your perfect apartment.
Tags: