Posts Tagged With: Boston cost of living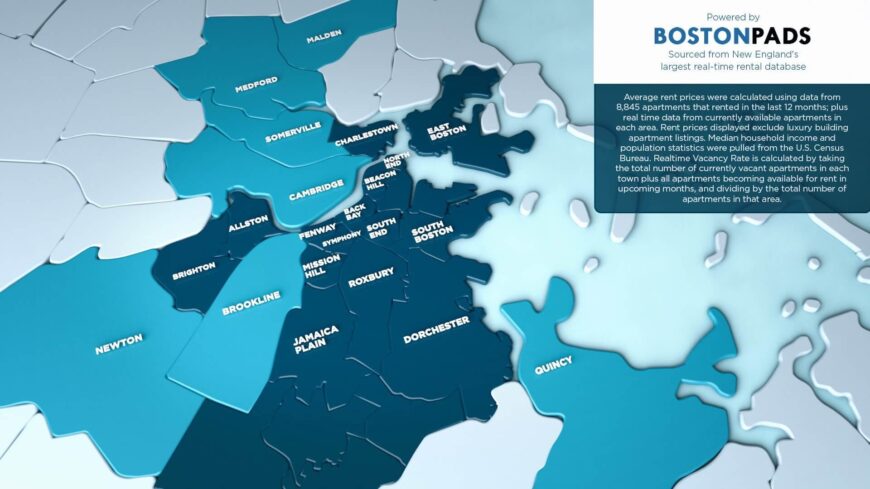 ***UPDATE*** We released our average rent prices map for 2019!! You can see the Updated Boston Average Rent Price Map here.
Click Here to View Large Map
Boston Pads recently published a series of infographics showing the average rent prices in 22 of the most sought after neighborhoods in the Greater Boston area. Utilizing their extensive database of over 156,000 Boston apartments, they were able to calculate the average rent price for most of the areas in close proximity to the city.
Read