Top 5 Boston Apartments for Rent with Virtual Tours
House hunting can be tricky, but here at Boston Pads we want to make the experience of looking for Boston Apartments for Rent as smooth and enjoyable as possible. That's why we provide virtual apartment tours right on our website. Peruse our wide range of listings whenever and wherever it's convenient for you- even on our mobile site. Here's some of this week's top listings to help get you started- we've included some options near Boston proper we think are definitely worth checking out too!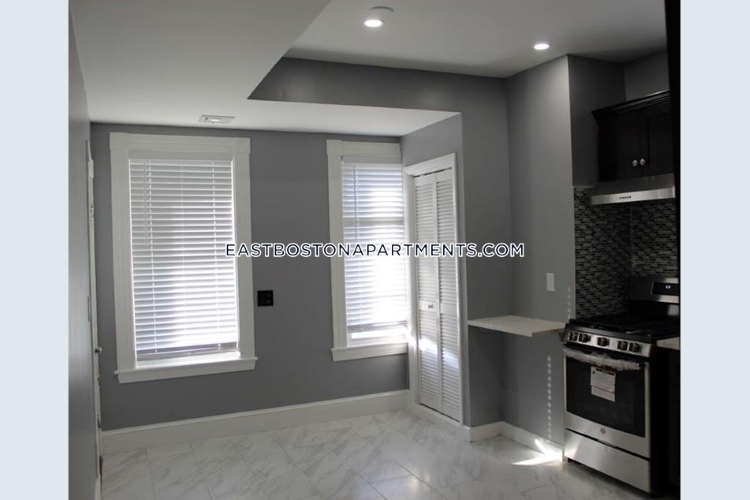 East Boston- 4 Bed
If you're looking for a spacious and sleek apartment, this one's for you. Recently renovated, this apartment has stunning hardwood floors and modern gray walls throughout. Each of the four bedrooms has large closets and beautiful windows with tons of natural light. The living room is a great size, also with plenty of natural light. In the back of the apartment you'll find the gorgeous kitchen with stainless steel appliances, beautiful dark brown cabinets, white stone counter tops, and a unique tile back-splash. There's even a sizable pantry!
For $2,800 a month, you get all of this plus access to laundry in the basement, an outdoor deck, and central air conditioning. The location is great too with easy access to many bus stops and nearby Logan Airport. It's available for move-in now, so if you want to learn more, visit the listing to see photos and a virtual tour.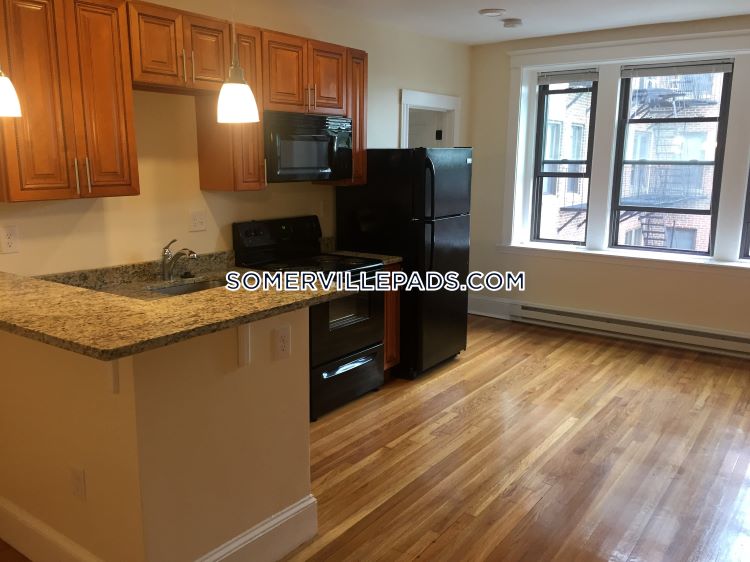 Winter Hill- 2 Bed, 1 Bath
We love this one for its convenience. With easy access to Sullivan Square and Assembly Square, plus a bunch of restaurants and shops, you'll find everything you need within a short distance. The apartment is in part of a small apartment complex where you'll have access to an outdoor community yard space with a grill.
The apartment itself has beautiful hardwood floors and it even comes with laundry in-unit. The two bedrooms are sizable with their own closets and large windows. In the hallway there's a spacious coat and storage closet, plus the newly refreshed bathroom with a tiled shower tub. The kitchen has granite counter tops and sleek black appliances, including a dishwasher. This amazing apartment is available starting September 1st and at $2,300/month you'll want to act quick. On the listing page you'll find more information, plus photos and a virtual tour.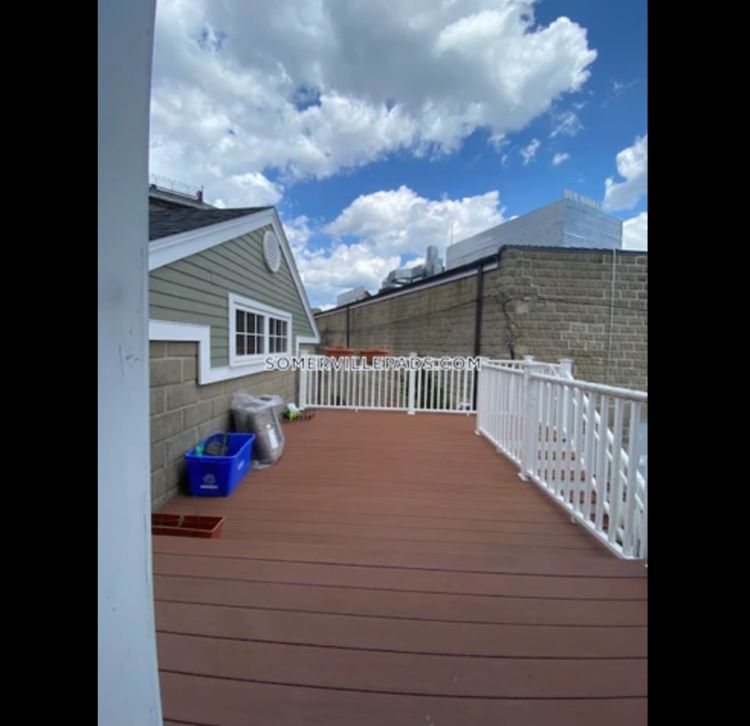 Union Square- 1 Bed, 1 Bath
This apartment has it all- convenience, space, and a reasonable price. In this 1-bedroom apartment, you'll find a kitchen, living room, bathroom, and bedroom without feeling cramped. The bedroom is unbelievably spacious and it even has a huge closet. The living room is filled with natural light and plenty of space for a couch and a dining area. In the back of the apartment is the kitchen with lots of cabinet storage and granite counter tops. The stainless steel appliances, including a dishwasher, are beautiful and modern. Just behind the kitchen is access to a beautiful deck space.
The apartment also comes with access to laundry in the basement. It's available starting September 1st and with its great location in Union Square, near Inman Square and Porter Square, we don't expect it to be around for long. Get more information and see a virtual tour on the listing page. Check out this $1,700/month apartment while it's still available!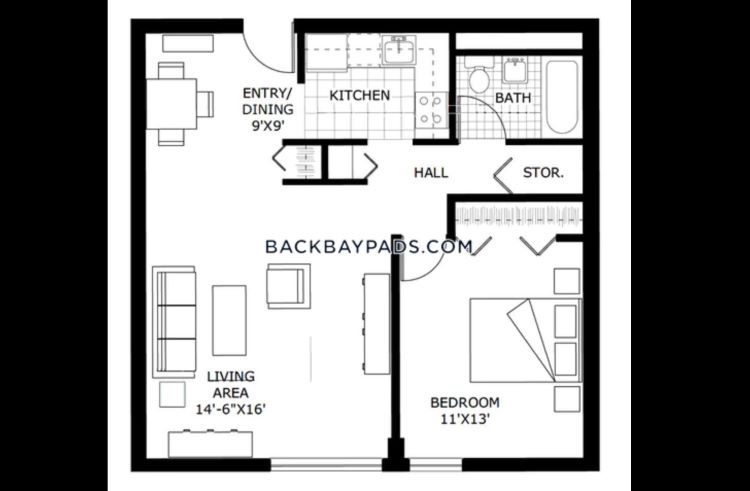 Back Bay- 1 bed, 1 bath
You won't believe the size of this 1-bedroom apartment in the heart of Back Bay. From the sizable living room to the huge closets, you won't find anything more spacious in central Boston. The bedroom has a walk-in closet, plus there's a huge storage and coat closet right in the apartment's entryway. In the living room you'll find three beautiful windows and a stunning vintage fireplace, plus the incredible hardwood floors that cover the whole apartment. The kitchen has cabinets for storage, granite counter tops, a fridge, and an oven range.
Another perk of this apartment compared to other Boston apartments for rent is that water and heat are included in your monthly rent. Don't forget that you'll be in a super convenient location here, too. With the Green Line and Orange Line close by and all the amazing restaurants in Back Bay around, you'll be scoring convenience and space with this apartment. Take a look at the listing for both a video tour and a virtual tour, but act fast since this $2,275/month gem is sure to go quick!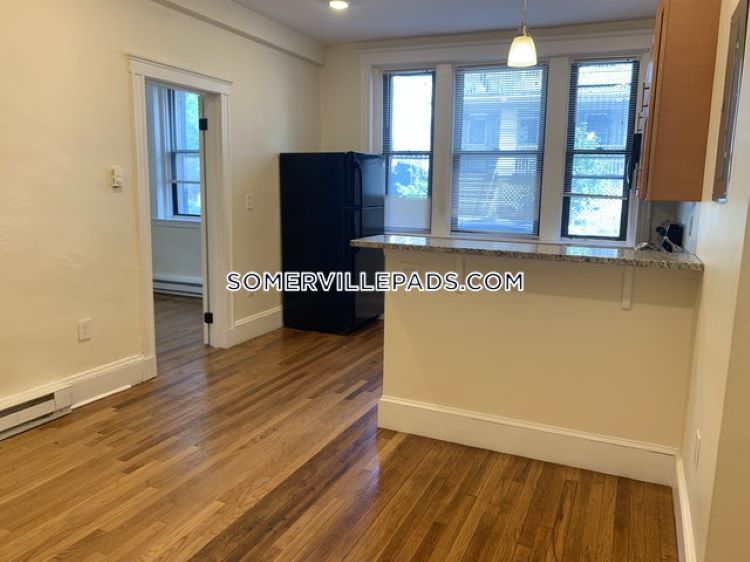 Winter Hill- 2 Bed, 1 Bath
Tucked between Magoun Square and Winter Hill, you'll find this gorgeous 2-bedroom apartment. There's so much to love about this place, from the hardwood floors to the spacious closets. The kitchen has modern granite counter tops, cabinet storage space, and even a dishwasher. In the bathroom you'll find beautiful grey tiling and a shower tub. The rooms themselves are spacious with huge windows to let in plenty of natural light. The best part? This place comes with in-unit laundry!
You'll love the location of this apartment, too. It's an easy distance from the restaurants and shops in both Magoun Square and Winter Hill. MBTA buses can take you around Somerville or to the Red Line and Orange Line, and soon the Green Line right in Magoun Square. At $2,095/month and available for move in now, this apartment is the perfect fit for anyone looking to live in Somerville. Check out the listing to see photos and a virtual tour.
We Know Where to Find the Best Boston Apartments for Rent
These are some of our favorite apartments currently available, but if you'd like to see more, check out all of our active listings here! We have over 7,000 active listings and many of them offer virtual tours. We update our database daily, so make sure to check back often to find the best selection of Boston apartments for rent!
Tags: