What is the BRRRR Method of Real Estate Investing?
If you are new to the wonderful world of real estate investing, or would like to expand your real estate portfolio, then the BRRRR method of real estate investing may be the one for you. In fact, it has put a great deal of real estate investors on the fast track to building real wealth. We're not talking about the kind of money that you make from your job even if you are a highly paid executive or a successful small business owner. We are talking about generational wealth that can set up your future generations for life. You certainly need to play your cards correctly, and the BRRRR method of real estate investing is an amazing foundation for that.
So, what exactly is the BRRRR method of real estate investing and how does it work?
BRRRR is short for Buy, Rehab, Rent, Refinance, and Repeat. In essence, it is a brilliant yet simple five (5) step process that basically anyone can use to start investing in real estate and continue to utilize while investing in more real estate. The good news is that you do not need to be wealthy in order to start taking part in the BRRRR method of investing in real estate. Anyone with a decent credit rating and a small down payment can get involved.
You need to keep in mind that with any type of investment, including real estate, there is always a bit of risk involved. That means you are not guaranteed to make a profit and you may lose the money that you invest. However, real estate values have historically increased over time which should make you feel better about your investment. The bottom line is that when real estate values have decreased in the past, they have always bounced back stronger than ever. At this point, you're probably interested in how to get the ball rolling with the BRRRR method of real estate investing. Please pay careful attention because it could change your life for the better. So, let's get the party started….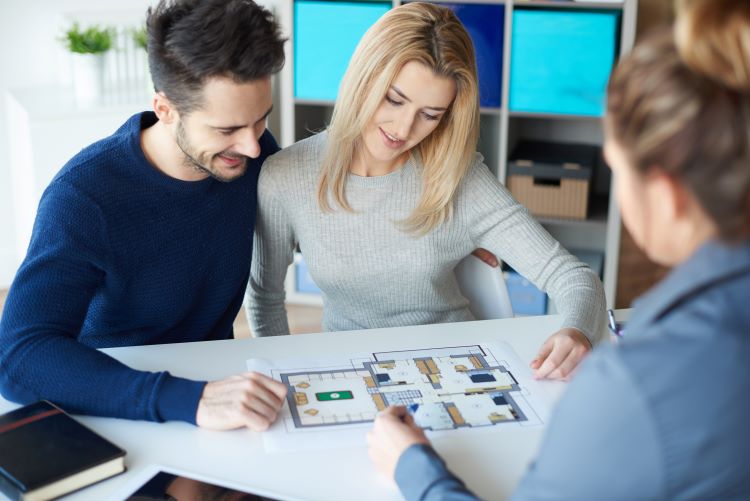 Step 1 in the BRRRR Method: Buy
The very first step of the BRRRR method is to purchase a property. The first thing you need to do is identify a property that is worth investing in. For the BRRRR method to work properly, you will need to find real estate that you can purchase at a lower acquisition cost, meaning below market value. While most property sellers are looking to sell for top dollar, especially during a seller's market, you will typically need to look for properties that need work. The basic principle here is that the property will greatly increase in value when the renovations and repair work is complete.
However, buying a property at a discount, especially a steep discount, can be a bit difficult unless you work with a professional real estate agent who has the ability and knowledge to help you purchase off-market properties that are not listed on the multiple listing service, or MLS for short. The MLS can be a good source; however, you really need to know how to search it, which is another reason to work with a real estate agent that specializes in buying and selling investment properties. Keep in mind that you should utilize the After Repair Value (ARV) that most house flippers use. This will ensure that you have left plenty of room for added equity after the rehab and repairs are complete.
In addition, it is crucial that you conduct a comprehensive rental analysis in order to see if that particular property will sustain the rent that you need to charge your tenants. The bottom line is that this research will go a long way in ensuring that you are not only getting a good deal, but are also making a solid investment.
Financing
Unless you have saved enough cash for the renovation/rehab of the property, you will typically need to finance that cost as well. If you do need to finance that cost, you will not qualify for a traditional mortgage. However, there are a few options:
Federal loans
First, is a federal government backed loan program with a low-down payment percentage that you may qualify for. The Federal Housing Administration (FHA) offers what is called the FHA's Limited 203(k) program. In essence, it permits homebuyers and homeowners to finance up to $35,000 into their mortgage in order to repair, improve, or upgrade their home. The biggest stipulation is that you need to live in the property for a minimum of one year. This can be a perfect situation for first-time home buyers who are looking to purchase and live in a multi-family property in order to get started on their real estate investment journey.
If you are not in that category, you may need to turn to a private lender or hard money lender. Although this is a more expensive financing option, it may be your only choice. As a bonus, hard money lenders typically have significantly fewer underwriting criteria when compared with a traditional lender or bank.
Private Lender/ Bank Loans
Second, is a construction loan from a lender/bank, in which you close on a loan higher than the purchase price to include the construction costs, but the lender holds onto the funds. The bank will complete inspections as the renovations are happening to make sure everything is up to code and release funds as approved in multiple stages depending on your renovations.
Last, are hard money loans. Hard money loans are usually costly with a much higher rate, and done through a private investor, they can also include the rehab costs. When speaking with a hard money lender you need to be prepared with the fact that the down payment will be larger, you may need to put down 20% or even a bit more of the total loan amount. Regarding the high interest rate, you will only have that for the short term. Once the property is rehabbed and rented, you will look to refinance it to a more traditional loan. We will cover that a bit later.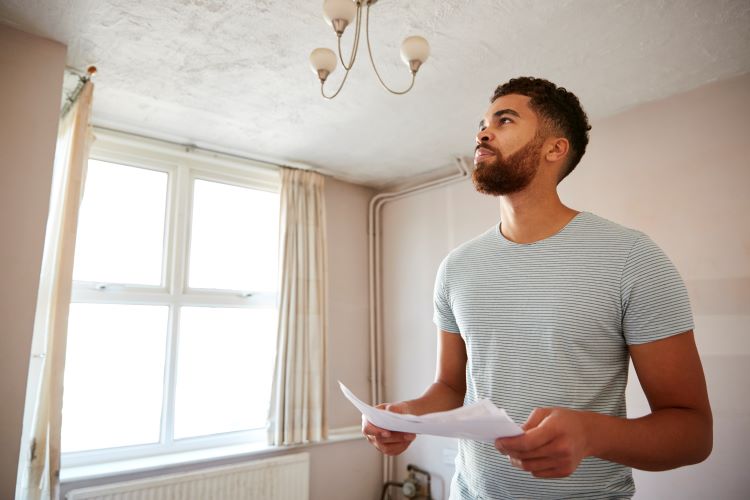 Step 2 in the BRRRR Method: Rehab
The next step in the BRRRR method is to rehab the property, meaning you will need to make any necessary repairs and updates that will raise the value of the real estate. It is incredibly important to have the contractors lined up and the materials ready to go. This is especially true for materials that need to be ordered in advance. Even if you plan to do most of the work yourself, you'll need a licensed electrician for any electrical work. Likewise, you'll need a licensed plumber to conduct any plumbing work.
You also need to keep in mind in the planning stage that you may need construction related permits. This will depend on the rehab projects that are being done, so check with the building department in your city or town. The bottom line is that you do not want any holdups in the rehab process. For the BRRRR method to work, it is incredibly important to complete the rehab and repairs as soon as possible. First and foremost, you need the property to be ready for tenants to move into. Every day that the property is empty means you are not earning any rental income.
Planning is Key
In addition, the longer the construction process takes the more money it costs you. Specifically, in rehab related expenses and also in what investors call "carrying costs". You need to be especially careful here since any overages in the rehab budget may very well need to come out of your pocket. For example, if you have taken out an FHA Limited 203(k) loan, you only have a maximum of $35,000 to work with regarding the rehab costs. If you are working with a private hard money lender, then the loan amount includes the money that you need for the rehab costs. That amount of money, or budget, is determined before your loan is approved by the hard money lender. That means you will need to determine the rehab costs ahead of time and add 10-15% to the top for a cushion.
However, if the rehab goes over the construction budget the private hard money lender may not decide to fund or cover those additional costs. For example, if you originally calculated $50,000 for rehab and added a cushion of 15% that gives you a total rehab budget of $57,500. It also means that the $57,500 is factored into the hard money loan. If the actual rehab costs $65,000, you may very well need to come up with the difference of $7,500 out of pocket. You need to keep in mind that the property is being utilized as rental property, which means it doesn't need as many added features as a property that you were planning to rehab and flip. That being stated, you do need to ensure that the property is nice, livable, and of course safe for your tenants.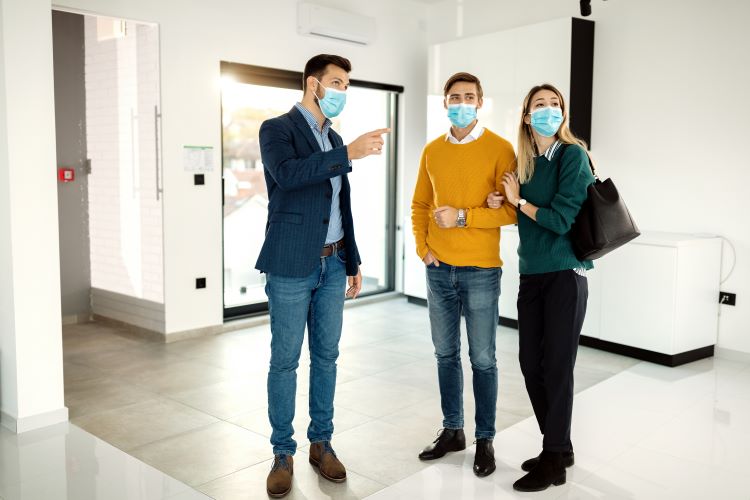 Step 3 in the BRRRR Method : Rent
As soon as the rehab phase is complete you need to start working on renting the property. In fact, you really should start this phase as soon as the rehab project is nearly complete. First and foremost, you need to find good tenants that not only like the property but also have the financial ability to pay their rent on time and a proven track record of paying their rent on time. So how do you go about doing this?
The first thing you should do is speak with a professional real estate agent who specializes in renting properties. Many leasing agents only work part time (nights or weekends), but you should work with an agent who solely works in real estate so she/he can give you undivided attention to finding you the right tenant. That way they are always available to show prospective tenants your rental property and to address your questions and concerns. A professional real estate rental agent will also help you deal with the tenant screening process prior to renting the property. That is a tremendous help since the screening process is incredibly time consuming and involves a great deal of paperwork.
The Rental Screening Process
For example, your rental agent will have any potential tenants fill out a rental application form. That way, you can contact their present and former landlord in order to ensure that they have a solid record of on-time rental payments. You can also verify their employment to ensure they can afford the apartment as well as other bills. Speaking of other bills, you should always require a credit check. Your rental agent may be able to help you out here by pulling the potential tenant's credit report (with their authorization, of course).
The potential tenant's credit report will not only show if they pay their debt on time, but how much money they owe and how much their minimum monthly payments are on credit cards, car loans, student loans, and personal loans. You should also get permission to conduct a background check in order to find out if they have a criminal record. It is important to get the potential tenant's consent and to make sure that you are abiding by housing laws.
Once again, your rental agent can help you with all of the above. Professional agents should provide you with all the necessary tools to guide you through the rental process. Regarding calculating the monthly rent amount, you need to ensure that it's fair to both you and your tenant. That being said, you also need to ensure that you have a positive cash flow each month. You can easily determine this figure by taking a comparable of the current rental rates in your area, Boston Pads has some incredible real-time rental data including the Real Time Availability Rate [RTAR] and the Real Time Vacancy Rate [RTVR] that can also assist in this process.
Potential Positive Cash Flow
To calculate your potential positive cash flow, subtract the total monthly expenses of owning the property from this figure including the monthly mortgage payment, property taxes, property insurance, and any utilities that are included with the rent such as heat and hot water. The difference is your profit or positive monthly cash flow. For example, if the average rent for a similar unit in your area is $2,000/month and your monthly expenses are $1,400/month that means your monthly profit or positive cash flow is $600/month. As far as the monthly mortgage payment, you should always base that figure on the mortgage after you refinance it and not the hard money rehab loan. We'll get into the refinancing aspect during the next step.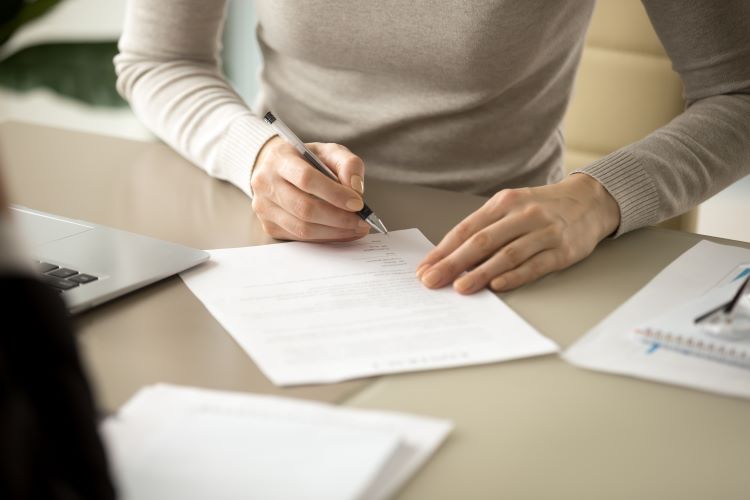 Step 4 in the BRRRR Method: Refinance
Once you have the property fully rented and you can show multiple months of rental history with those tenants, the next step of the BRRRR method is to do a cash out refinance. In essence, you will use the money that you cash out of the initial property to purchase another below market property that requires rehab work. You need to keep in mind that refinancing an investment property is more difficult than refinancing an owner- occupied property.
A professional real estate agent will be able to recommend a lender that finances cash out investment property loans and can offer you the best interest rate possible. Of course, you will need to meet all the qualifications of the loan. This includes the minimum credit scores, debt to income ratio, personal income, and rental income that the property generates. In addition, you will also need to have a large amount of equity in the property. Most banks and lending institutions are only willing to lend you a percentage of the appraised value of the property. For example, you will probably find that the most you can get for a cash out refinance investment property loan is 75% or less of the appraised value.
For example…
For example, if the appraised value comes in at $750,000 the cash out refi loan amount will be $562,500 at 75%. Out of that $562,500 loan you need to pay off the original mortgage and the closing costs of the new loan. You can cash out whatever money is left over. If your original hard money loan payoff is $495,000 and closing costs are $5,000 you will be left with $72,500 in cash that you can use for your next investment property purchase. It is always a smart idea to have a backup plan just in case the appraisal value comes in lower than expected or there any lender related issues that will prevent you from securing the cash out refi loan.
Refinancing without cash out
First and foremost, you can do a straight up refinance without any cash out. They are far easier to qualify for and you will not need as much value on the appraisal. That way you can get out of the hard money loan, which is supposed to be temporary anyway. Instead of using the cash out from the refinance loan to go towards the purchase of another investment property, you can go back to the hard money lender. You have already established a good working relationship and although it is better to do a cash out refi on the existing investment property when purchasing the next investment property, another hard money loan is certainly a better option than skipping the next investment.
If that is the route that you need to take then consider it the cost of doing business. You need to keep in mind that your original property might increase in value rather quickly depending on the current real estate market. You also need to keep in mind that the conditions that prevented you from qualifying for the refi loan may change for the better as well.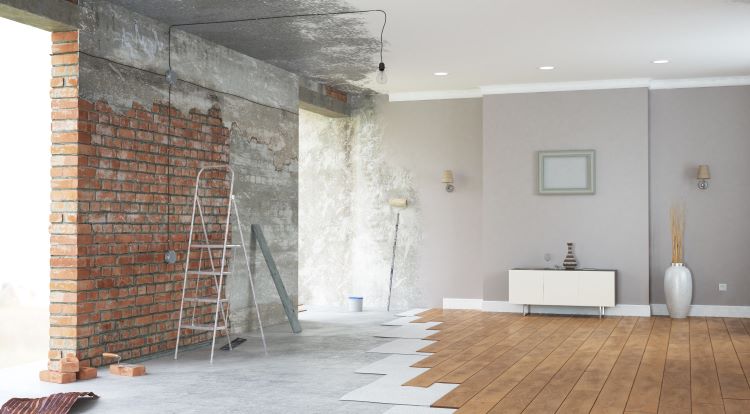 Step 5 in the BRRRR Method: Repeat
The last step in the BRRRR method of real estate investing is to go back to step 1 and repeat the process. This is the most exciting step for many real estate investors because it means you have had success with your first investment property. At this point, you are a real estate investor with some experience, which means you will make less mistakes on the next project. The bottom line is that you can go into your second, third, fourth property and beyond with the confidence that you can pull it off. Keep in mind that you will learn and grow as a real estate investor with every property that you purchase, rehab, and rent. Before you know it, your real estate portfolio will grow substantially. Taking part in Step 5 also means that you are now on your way to building true and sustainable wealth.
The main goal of the BRRRR method of real estate investing is to build a strong real estate portfolio over a sustained period of time. If you follow the program all the way through eventually you may very well own numerous properties that are providing you with a great deal of passive income in the form of monthly rental income. In addition, your properties will increase in value immediately after the rehab work is complete since you purchased them for under market value based on their condition at the time of your purchase. Your properties' value will also increase as the market increases, which it has always done in the past and should continue to do so in the future. In order to successfully take part in the BRRRR method, you need to have the proper team in place. You can start building your team with Boston Pads.
Start Working With Boston's Leading Local Team Today!
We are your Boston real estate specialists that will help you each and every step of the way. Our team of fully committed real estate agents are the best in the business. They are experts in helping our valued clients purchase the right investment properties and then rent those properties for top dollar. Boston Pads is also full of valuable resources. You can search for investment properties in Boston and surrounding areas on your computer, tablet, or smartphone by clicking here. In addition, we can connect you with multiple rehab contractors who are highly regarded in the industry. Boston Pads also offers the largest database of property management services if you simply don't' have the time to manage your investment property or properties. We look forward to working with you!
Tags: