9 Home Decor Trends for Boston Luxury Apartments
Once you've rented a Boston luxury apartment the next step is to decorate it in a way that enhances your style and showcases your unique personality. Here are our top nine home décor trends — mix and match them for a look that is totally your own.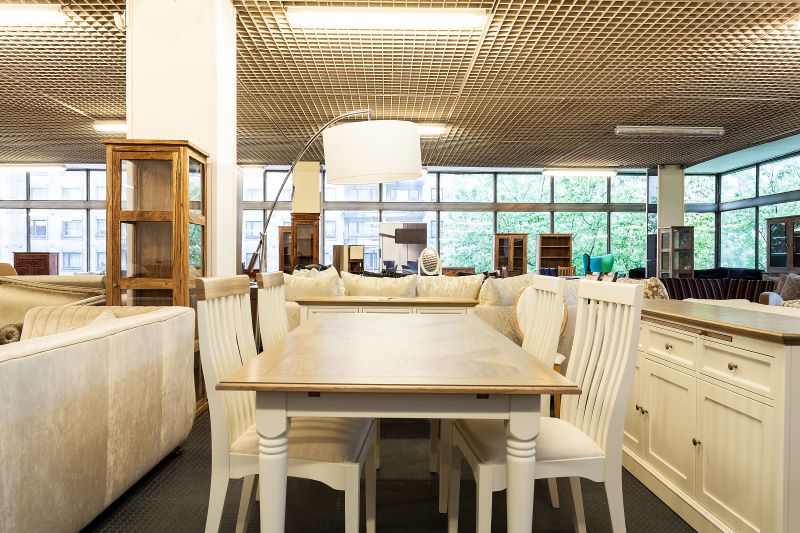 Eco-friendly materials
Sustainability is a relatively new buzzword that has crept its influence into the Boston real estate scene. We are increasingly seeing recycled materials entering the building and decoration process. There is a feeling among certain communities that being green applies to both inside your apartment and the materials used to build your home itself. Boston residents are becoming more open to spending more of their hard-earned money on second-hand materials that cost less and are more friendly to our planet. You can do your part to make our environment better by shopping at thrift stores and selling or donating items that you might normally throw away. It's always fun to tell your friends and family that you decorated your whole Boston apartment in an eco-friendly way!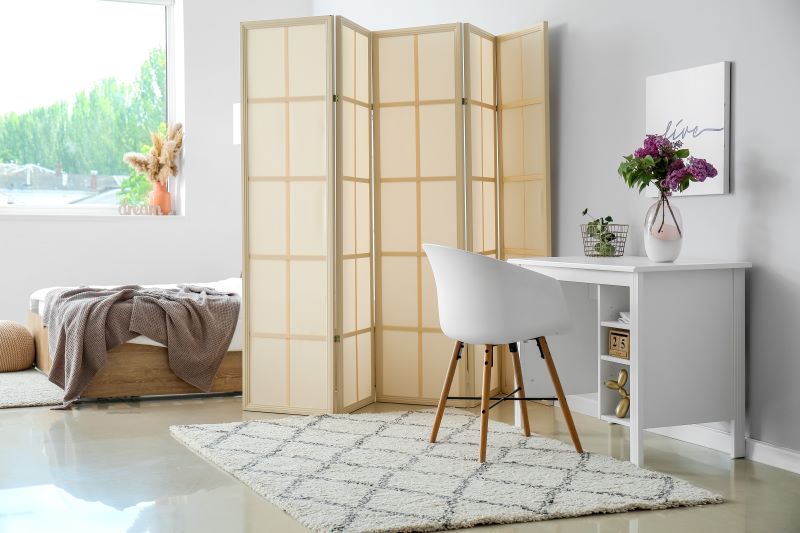 Partitions
Do you have an oversized single-room office space that you could divide into smaller areas? If so, you can probably overcome some of the challenges of your roommate or significant other being on the phone or Zoom meeting at the same time. Some professionals in Boston often take advantage of larger spaces by coming up with keen-looking partitions that can easily be set up and/or moved. This allows them to keep their business meetings out of their bedrooms and have a more professional appearance.
There are lots of trendy partitions out there including but not limited to: Rattan privacy screens, bookshelves, and beaded curtains.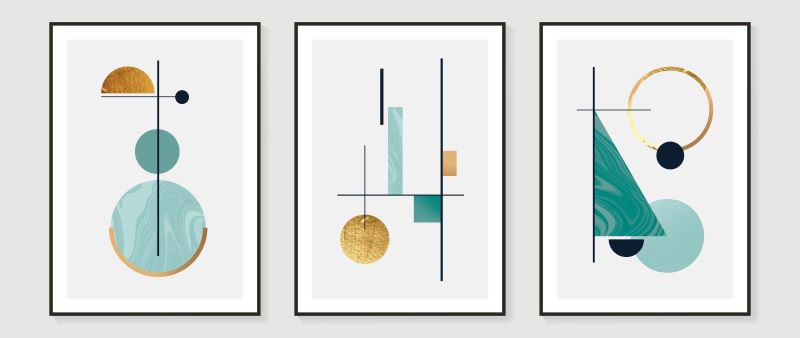 Geometric Art
Selecting art to decorate a Boston luxury apartment can often be challenging. You want to strike a proper balance between adding the right amount of style and color without taking away from the natural beauty of the space and its architecture. Geometric art has a clean, modern feel that fits well with most luxury apartments and can provide your pad with that fresh look without seeming too over the top. Geometric art also blends well with a multitude of other styles.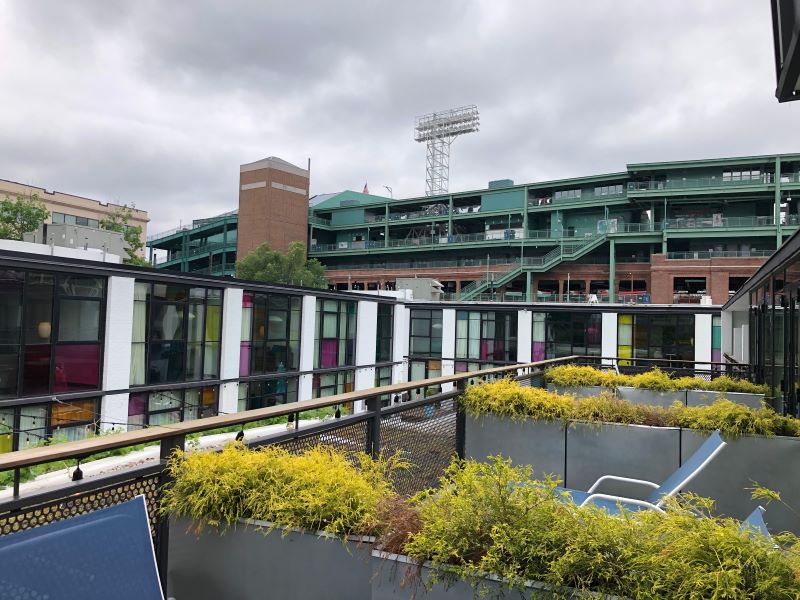 Outdoor spaces
Modern outdoor spaces have been all the rage since Covid made us think about wanting to be outside more in an Greater Boston setting. Entertainment and Grilling areas and larger balconies have been a big hit over the past few years. Boston is also seeing an increase in community gardens and rooftop terraces. Adding trendy outdoor furniture can also have an amazingly good vibe if you have the space. Boston area landlords with triple-deckers and larger yards have seen a big increase in tenants asking to make those spaces more usable and are willing to pay more for highly friendly backyard footprint. Some landlords in Boston have added larger patios and artificial grass to make it feel like spring even in the winter. We have also seen property managers ask landlords to install ambient light on walkways to give it a modern look and feel.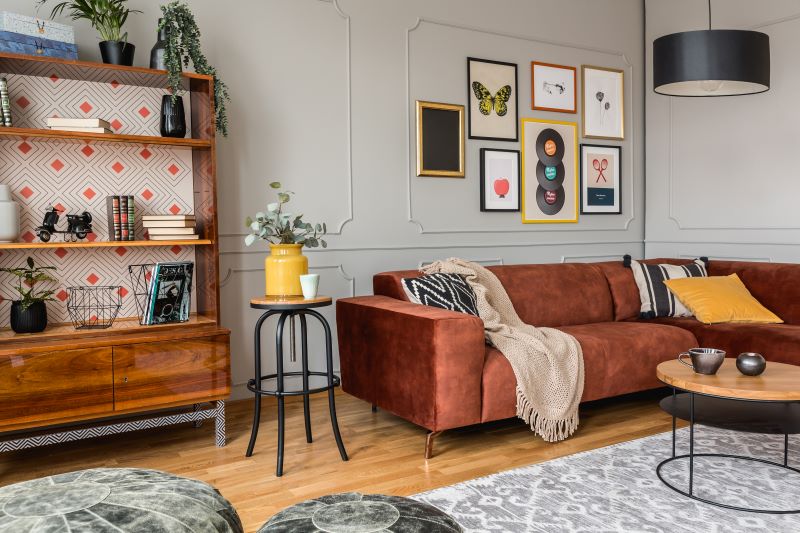 Eclectic and Cultural Pieces
Showcase culture in your new home by adding unique furniture and accessories that reflect a certain geographical area or time period. Borrow ideas from the roaring 20s, or showcase the rich history of Boston itself. Choose eclectic pieces that emphasize Boston's shipbuilding history, or honor Salem's past by incorporating a magical, new age feel. There's nothing off limits and you can mix and match pieces from many different styles and cultures to create a melting pot within your own home. Want to pair an antique Persian rug with a carved lamp from South Africa? Go for it.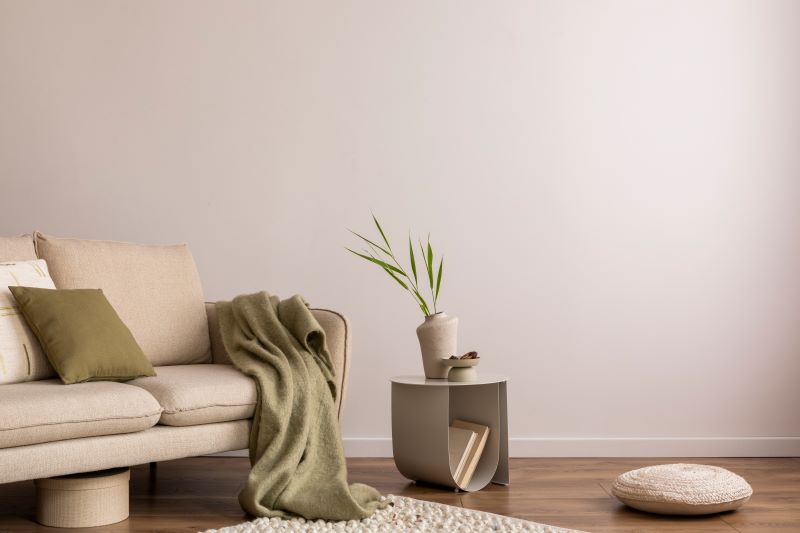 Less is More
In the past, luxury meant more. Gilded drapes and plush carpeting were outshone only by decadent crystal decanters and a baby grand piano. Now, luxury means less is more. Renters of Boston luxury apartments are being more selective with their décor choices and showcasing a few really stunning pieces. Instead of collecting treasure, so to speak, apartment renters are collecting memories. Pieces on display have meaning and stories behind them, and there are enough to fill the space without taking the focus away from the core design elements. When decorating your Boston luxury apartment, choose furniture and accessories that have meaning to you and go for a more minimalist feel.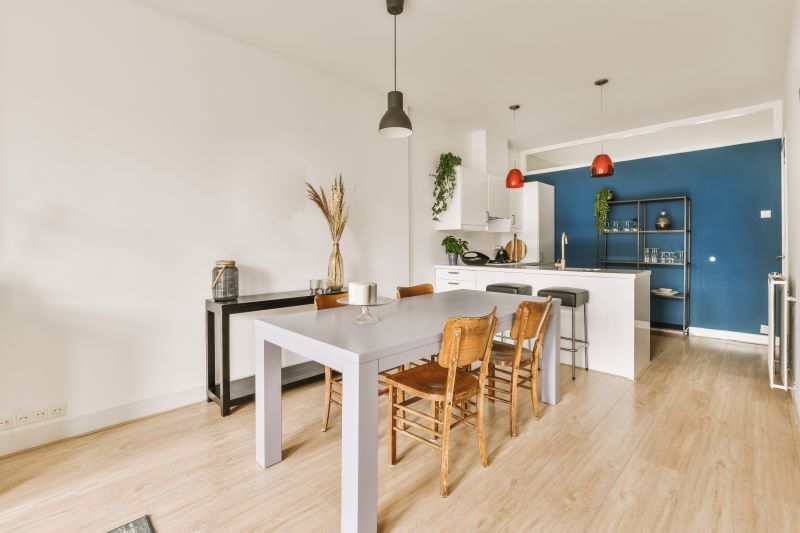 Accent Walls
Think about the common areas of your Boston apartment. Could your place need more of a warm and inviting feel? Are you in a location that doesn't receive that much sunshine due to shade from other buildings? One way to brighten a space and make it feel less cold and dark is by painting an accent wall! You might even find it is a lot cheaper than buying new furniture or other artwork. You can certainly try to paint a single bright color that is complementary to the existing furnishings within that room. There has been an uptick in Boston apartments also having graphic printed wallpaper. Wallpaper is much easier to use than years past and you can often get a wall completed in just a couple of hours. Boston is also home to some great artists and you could try to have something custom done for you perfect apartment. Keep in mind custom art such as bold mural is most likely going to cost a lot of money. Always check in with your landlord or property manager first before embarking on painting or wallpapering your apartment because you want to make sure everyone is ok with these choices.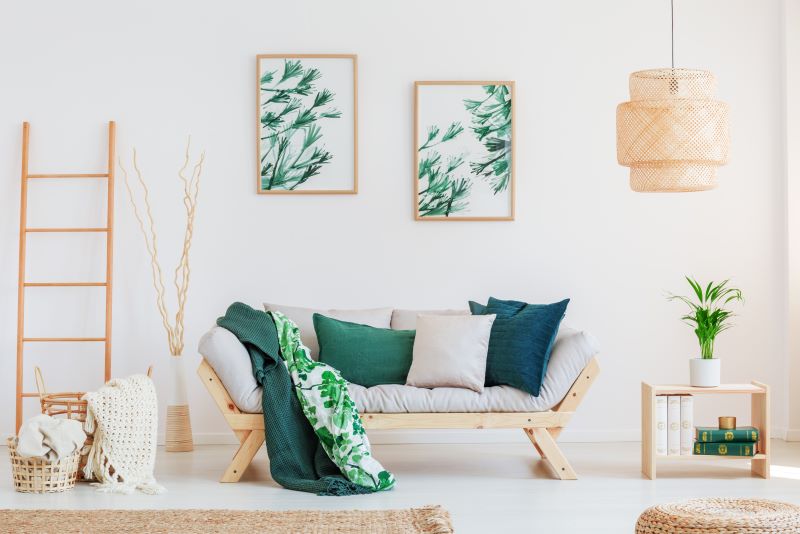 Neutral with Pops of Bold Color
Coloring a luxury pad can seem difficult at first. Do you go bright and bold for a look that turns heads? Or do you stick to more subdued colors that work for every season? Today's interior designers are actually doing a little bit of both. Luxury apartments are being decked out in largely neutral colors like grey, white, and ecru and bold pops of color are added in. For example, a neutral dining room could have a bright turquoise table or a living room could have a bold, colorful rug and throw pillows on the sofa. What's great about starting with a neutral base is that you can change up your décor much more easily when the mood strikes.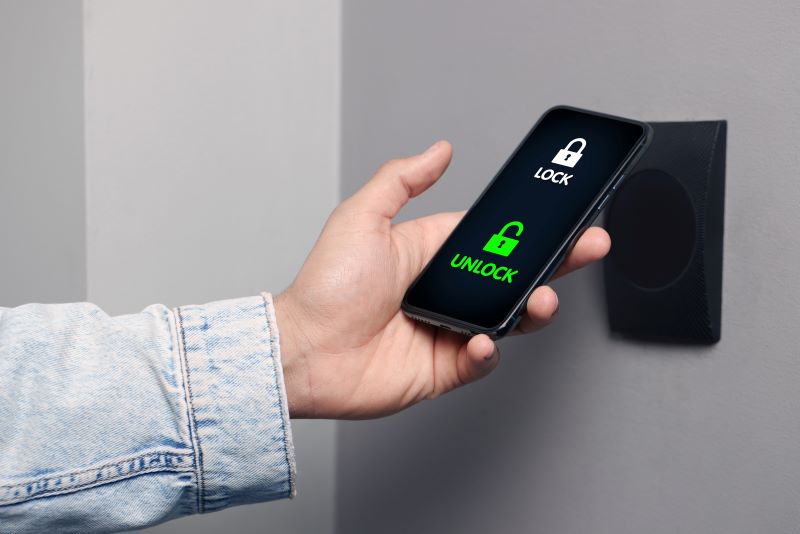 Unified access control
Overall, one the best amenities you want in your Boston apartment is convenience. There are ample luxury apartments in Boston that provide unified access control system. Tenants are now able to literally grant access to their units from anywhere in the world from their smartphone. The advancements we are seeing in prop-tech are amazing which includes video based intercoms and keypads with remote temporary access codes that make it incredibly easy to let your friends or family in as well as any contractors or handymen so you can go about your day. There is certainly a trend with Greater Boston landlords and tenants to prefer not having to worry about carrying keys anymore.
Looking to rent a Boston luxury apartment? Boston Pads can help you find the rental space you want in the location of your dreams. Contact us today to learn more!