Boston Apartment Finder Tips for Couples Moving in Together
Looking for a new apartment in Boston isn't easy- especially when you are moving in with other people whose needs and wants might not always line up with yours. It can get trickier when the person you're moving in with is not just your roommate but your significant other. However, as they say, it's all about compromise (and collaboration). For the smoothest transition, read our Boston apartment finder tips for couples moving in together.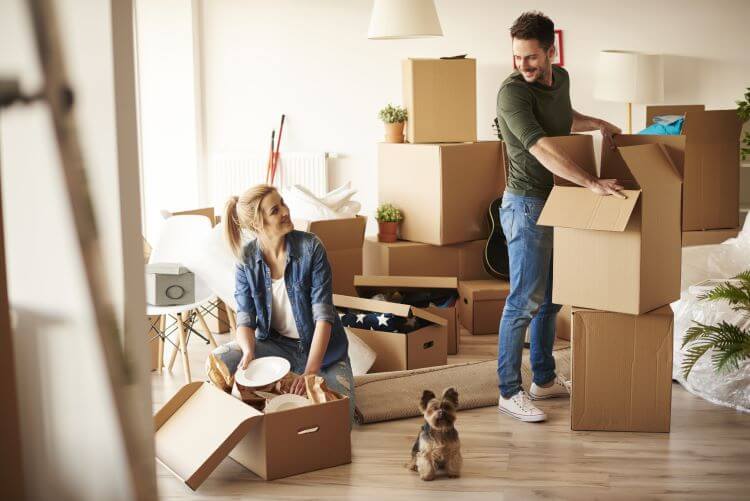 First Time Moving Together
For most couples, moving in together for the first time is a momentous stage of their relationship. It signifies a new level of commitment and sharing that is well beyond that of simply living with roommates. The first key realization couples need to adjust to when first moving in together is the fact that they will not simply be living together in the same space, they will be merging their lives. That means that two sets of furniture will need to be merged, and some will have to be sold or disposed in order to fit in the new space. The same goes for kitchenware, linens, electronics, décor, etc. There needs to be enough closet and storage space to accommodate the needs of both people. Many units come with a designated parking space, but not two – so if both people have a car, who is going to pay for the extra space if needed? Utility accounts will need to be transferred – on whose name will those be? What will the move-in timeline and logistics need to be in order to transfer the belongings from two different apartments into the new one? Take all these issues in consideration when starting to look for an apartment, and while planning the move-in.
Established Couples Moving to a New Place
Established couples moving to a new place typically do it because the place they currently live at is no longer suitable for them. There could be a lot of different reasons for this, including a new job, starting a family, or simply looking to upgrade to a better place. Whatever the primary reason is, it is common for people to lose sight of it along the way. The key advice, therefore, is to make the reasons for the move they key criteria in looking for the new place. If it's because of a new job and the ensuing change in commute, then try to pinpoint what would be the most suitable location, neighborhoods or criteria to fit your needs. For those with a growing family, you probably want to look for additional bedrooms while maintaining your budget in check. If you have small children, or pets, make sure to inquire the related community policies of the places you are considering. Just looking to upgrade to a larger or newer apartment? Then keep that in mind while looking at new places. If for some reason you didn't like the way the previous property was managed, then do your research and ask questions about the management company at the new place.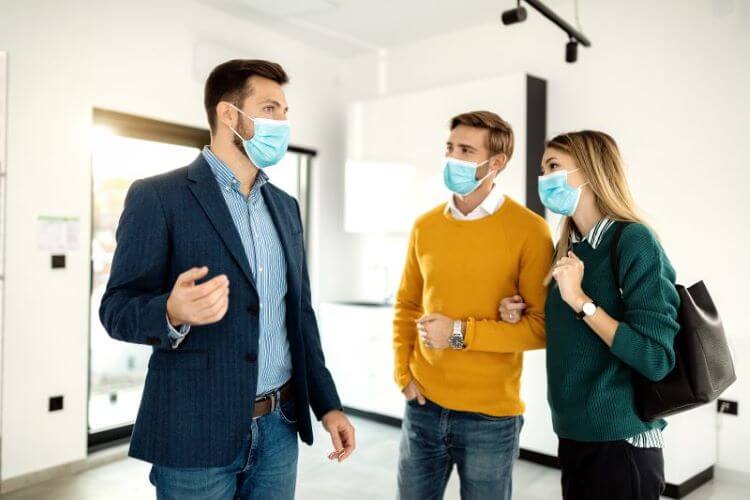 Scheduling Apartment Showings
Doing the research and scheduling the showings to view a number of different apartments can be very challenging for couples. Scheduling can be problematic when coordinating with two different people having their own schedules and time constraints. One suitable option (if both people can't attend a showing) is alternating who will visit the property and use some method of video technology to augment the process. One person can record a video messages via messaging apps such as WhatsApp, Marco Polo, etc. That way the other partner can look at the video and message back between meetings or during a break. Or if both have time, but only one of them can make it to the showing, they can use FaceTime or WhatsApp to video chat and get a sense of the space. Video Tours are also available on a large number of properties, in case the options above are not suitable. Having a shared Google calendar can be helpful during this process as well, or a similar calendar app. Let your real estate agent know of any special scheduling issues or circumstances beforehand, so that they can help you coordinate in the best way possible.
Commuting to Work or School
Critical location considerations come up quite frequently in couples. Finding a proper commuting apartment that maximizes a couples work and study schedules is often one of the biggest pain points to resolve. Does the new place need to be close to public transportation? How long will it take for each of you to get to work or school? Does either person have a car? Can the unit accommodate one or more cars? Is street parking easily available? If so, are residential parking permits required? Do either of you have the flexibility to carpool or drop the other person off at work? If the couple only have one car, does the insurance company need to be notified of an additional driver? Couples should think about and considering these issues when making a decision to move in together. What couples want is about equal proximity times in commutes so that one person is not suffering considerably more than the other party. They need to communicate their needs clearly to each other and to the real estate agent, so that in turn they can assist you in finding a place that will make your commute – and your life as a couple – easier.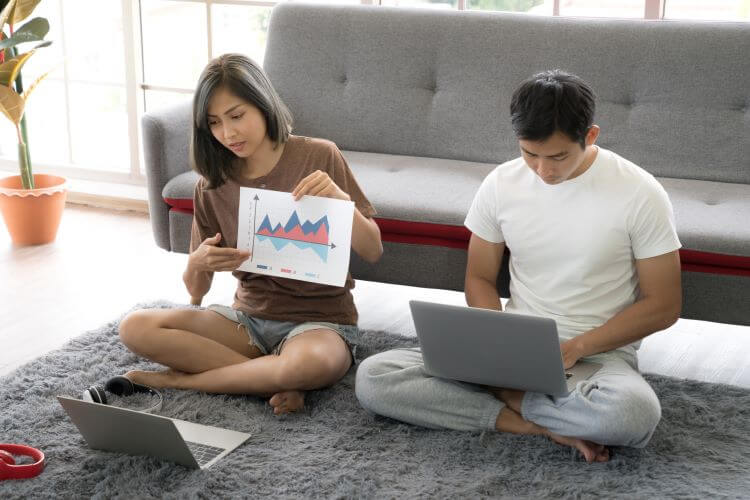 Working from Home
Many people are now working from home, and it's therefore not uncommon for one or both people to be remote workers. This creates a special set of challenges. Will either one or both you need a private, dedicated home office room? Can you share that office? Can the shared office accommodate two desks, two computers, two filing cabinets, etc.? Make sure to take good measurements of the office(s) and the furniture items that you intend to fit into it. Does either one of you need to hold online meetings or telephone conversations with clients? How much privacy and quiet do you need in your new work from home environment? Do you have the right background space and lighting to conduct online meetings? Do you have the appropriate internet package with enough bandwidth so that both of you can conduct your business without limiting your productivity? Couples should make sure to consider these issues if they work from home. Weigh your options and communicate your preferences to your real estate agent, so that he/she has a clearer idea of your work-from-home needs and expectations.
Communication is key
I know everyone has heard this expression- but only because it's true. If you look at all of our apartment finder tips for couples moving in together, they all come down to one key skill- communication. You must be on the same page as your partner, about what you want as well as what you need out of an apartment. Moreover, it is essential that you communicate with your real estate agent. Be honest about what you need, but just as importantly let them know what you didn't like about an apartment and why. Make sure realistic expectations are set from the very beginning, however. The real estate market is competitive, and if you find a place that fits all your needs, and a lot of your wants, you might want to apply before it's snatched up. If you have more questions, or are ready to start your search, please contact us now!
Tags: