How to Find Apartments for Rent in Boston
If you're looking for apartments for rent in Boston you don't want to miss our comprehensive guide *UPDATED FOR 2023*.

Thinking about moving to Boston? You've come to the right place. The city attracts the world's brightest minds, and its multifaceted culture makes it a unique place to live. Since this metropolis is as popular as ever, hunting for an apartment can be challenging. It becomes even more competitive when hundreds of people want the same apartment. When it comes to hunting for Boston apartments, it's important to act quickly.
As the largest leasing agency in Boston for almost 2 decades, our experienced network of agents show you the 6 critical steps to help you find apartments for rent in Boston.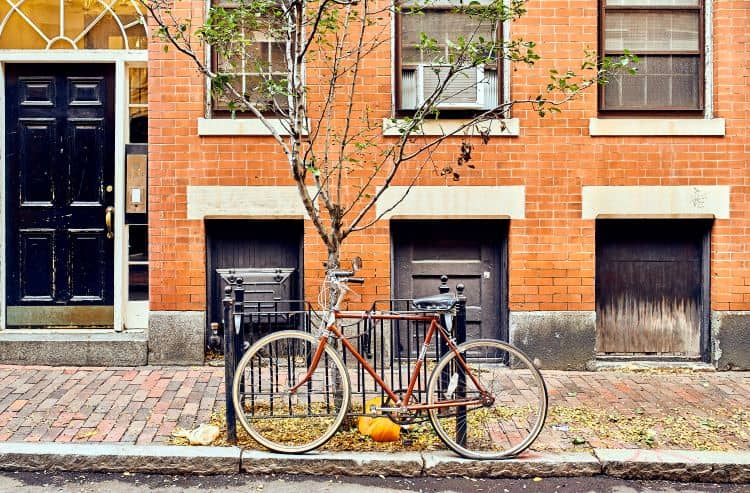 1. Research the Neighborhood
Renters who dive straight into looking at listings without doing a preliminary research on the neighborhood they want to live in often spend a lot of time going to showings in areas they don't like. Researching the differences between neighborhoods in Boston is an easy task, but you first need to decide what you want to prioritize. You should consider proximity to your job, living in a classic brownstone vs. a larger apartment building, noise levels, etc.
We recommend starting to think about how you commute and where you commute to. Do you need parking? Parking will be easier to find in some neighborhoods than in others, and is typically easier farther from the city center. If you need parking, you'll need to look into obtaining a street permit or renting out a parking spot (which can be pricey!). Don't have a car? Then you'll need to take public transportation, or find apartments for rent in Boston in the same neighborhood where you work.
You'll also want to consider proximity and availability of grocery stores, pharmacies, parks, restaurants, etc. Depending on your priorities, some neighborhoods will be a better fit.
2. Know the 36 Rule
Location and budget are perhaps the two most important factors to consider when it comes to looking for apartments for rent in Boston. A picturesque apartment may be tempting, but can you afford it?
Boston is approximately 30% more expensive than the national average for all expense categories. These include housing, healthcare, transportation, and utilities. So if you are considering moving to Boston make sure your income can accommodate the higher cost of living here. Rent on average runs a total of $2,132 a month for a 1 bedroom apartment.
To keep your search realistic and focused, follow the 36% rule. Statistics show that Bostonians spend a third of their salary on rent. That's the unwritten number than landlords normally use. To see what you can afford, check out our rent calculator. If you are a student or a foreigner, the 36% rule may not apply. In such cases, an institutional guarantor can be of great help.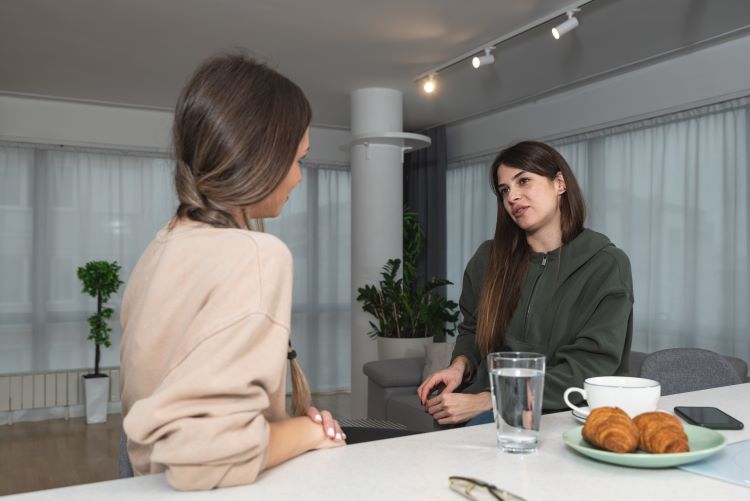 3. Know How Many Roommates You'll Need
If your budget is low, you will have to make one of these two choices: live away from the Metro Boston area or find roommates. Most people prefer to add roommates. Knowing your roommates before you embark on the house hunting mission is very important. Remember, Boston apartments get snatched up quickly.
If you are looking for an apartment for rent in Boston, you are looking into one of these three possible scenarios.
You'll be living by yourself
You plan to move in with family, friends, existing roommates, or a partner
You're looking for new roommates
Landlords often ask every applicant to submit an application and be on the lease.
So if you happen to find a perfect apartment, and you have no roommates, the apartment might get rented before you can find them. But if you have roommates all lined up, you're likely to get the apartment in time. Check out our roommate matching service if you need help!
4. Visit the Unit
Even the most popular national listing sites are not perfect. Redfin, for example, conducted a study of Trulia and Zillow, (top apartment listing sites). It was found that about 36% of the listings that appeared as "active" were not actually available.
It's very important that you visit an apartment before making any prior preparations. This seeks to ensure that the apartment exists and that the features and display match what was shown on the listings. Use reputable, local portals to search for apartments and ensuring the apartments you are looking at online are real. When working with an agent, look up their office on Google, Facebook, and other social media platforms to make sure they have a strong online presence and good reviews.
When finally visiting apartments, come prepared to ask a lot of questions and take your time to check out the space and test the appliances.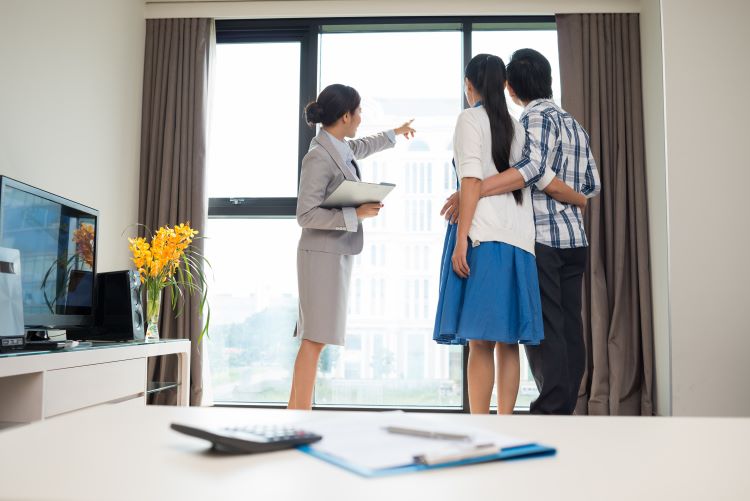 5. Start From the Outside and Work Your Way In
The large outdoor space and a beautiful neighborhood might pique your interest. Start by scanning the outside of the building. What are the nearby amenities, any attractive features, landmarks? Then, move into the building itself and check out the laundry, parking, neighbors and more.
Once you are inside, consider all the factors that matter most to you. Is the wall insulation good? This is particularly important during Boston winters. Also, check to ensure that cell reception is clear. Most of the time, a renters "dream apartment" does not exist. To avoid the desperation of looking for the perfect home, it's good to be flexible and ready to make concessions on factors such as price and/or commute time.
6. Arrive Prepared
When hunting for apartments for rent in Boston, be prepared to fill an application form and submit a deposit on the spot once you find a place you like. That means you'll have done thorough research on the house and set everything right with your roommates.
You should also have references, employment history, credit score, and enough money for a deposit so as to prevent anyone else from renting it out. This way, you'll have committed to your first choice apartment and ready to move into your new home.
Final Thoughts
Finding an apartment for rent in Boston is never easy, but doing it enough in advance will result in a smoother process and piece of mind.
If you are looking into moving to Boston, check out our listings of the average rent prices in Boston by town. Our agents are all trained, licensed professionals that can't wait to work with you!