Posts Tagged With: Boston new construction
When moving to a new home, having a finished basement can be a real selling point. Of course, then you must decide what to do with the extra space. This can be especially difficult if you have multiple people with multiple different interests! You can always section off different areas and spaces for different activities, or create one big area for everyone.  In Boston, where space is highly valuable and quite expensive, a great basement can be a huge plus in quality of life!  Read below for our tips on different fun ideas for your basement!
Read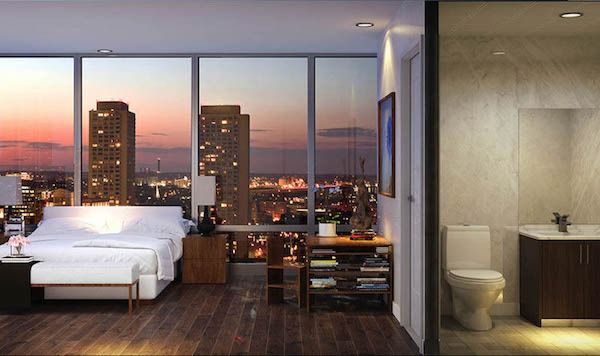 There's no experience quite like living in a Boston luxury condo. If you've ever lived life at the top and enjoyed stunning views of the Boston Harbor or city skyline and had access to dozens of amenities that make life easier, you likely never want to go back. If this is your first time considering a Boston luxury apartment, life is about to get much sweeter! While the decision to live in a luxury dwelling may already be made, what may not be decided is whether to buy or rent one. Should you make the commitment and buy a condo outright, or should you rent and keep your options open?
Read
Boston is a city that appeals to most people who enjoy staying in a vibrant and diverse coastal town with multiple cultural opportunities, access to excellent healthcare, world-class shopping, and also a focus on quality education.  As more and more people move into the Boston area, the city is looking to ways to accommodate all of the new residents.  The city is currently in the midst of a building boom, and lots of structures are being erected that will transform the face of Boston. Here are the top five Boston-area developments to watch in 2019.
Read
The Boston Planning and Development Agency (BPDA) recently approved seven new projects this August. These decisions are in line with much bigger plans for changing how people live, work, and travel in this bustling area. Let's learn more about the priorities of everyone from government officials to developers to everyday citizens, and how these new projects reflect them. With projects for both residential and commercial purposes, all city dwellers should know more about where the future of Boston is headed.
Read