Looking for a Multifamily Home in Boston? Here's what $800,000 Can Get You.
Demand for multi-family homes is rising in Boston, and so are prices in what was an already tight real estate market. Back in December 2021, we wrote an article discussing what you could expect to find with an $800,000 budget for a two- family home in Boston.
Here is what $800,000 can get you in today's even more competitive market, 3 months later: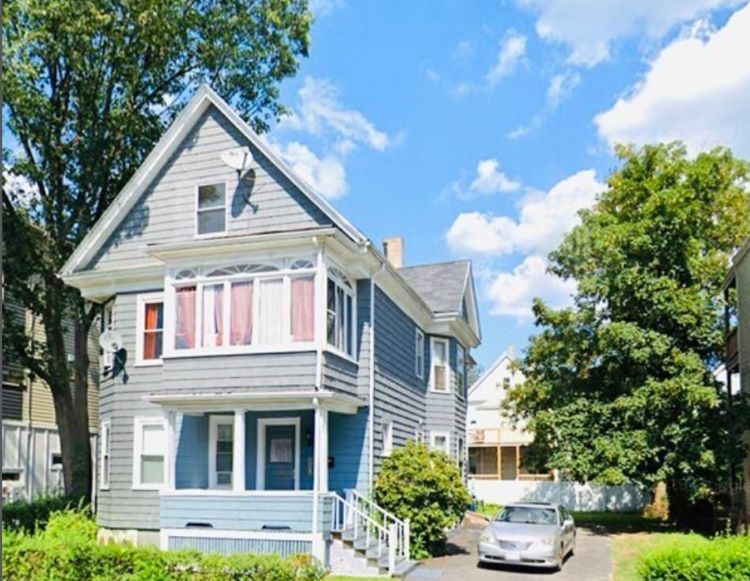 Dorchester Two- Family for $599,000
This two- family home is new to market and is priced to sell quickly! The property is being delivered with tenants occupying both units. The generous 2,550 SQ FT of living space do not include the rooms on the third floor, and the lot totals 6,430 SQ FT. The first floor unit is a 3 bed, 1 bath while the second floor unit is a 4 bed, 1 bath. Both units feature large rooms, and share use of the 6 off-street parking spots. The commuter rail Talbot Ave. station is close by as well, making it a convenient location for all commuters.
Listing courtesy of Olde Towne Team with Olde Towne Real Estate Co.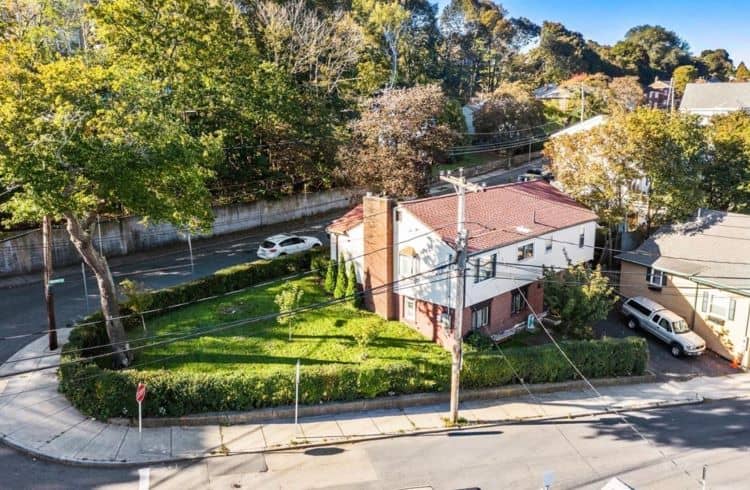 East Boston Two Family for $750,000

This two- family home in East Boston's Orient Heights neighborhood has 2,558 SQ FT of living space. One of the units is a 1 bed, 1 bath while the other is a 3 bed, 1.5 bath apartment- each of the units features its own fireplace! This property is in a great, convenient location. Just minutes to the Blue line T as well as the new Suffolk Downs development. On top of that, shops, restaurants, and the beach are all located within 10 minutes of the property!
Listing and photos courtesy of Marc Fiore with Cameron Real Estate Group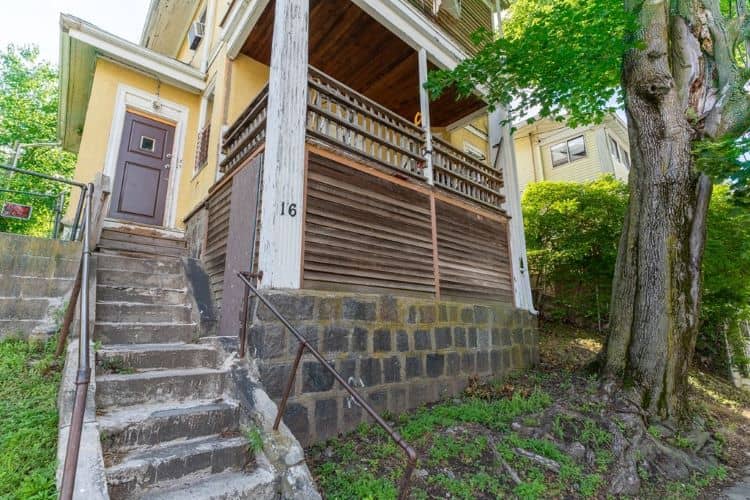 Dorchester Two Family for $780,000
This two- family property in Dorchester is great for both investors or first- time homebuyers looking to purchase a new home while expanding their real estate portfolio. The first unit is a 3 bedroom, 1 bath apartment with a large eat- in kitchen. The second unit is a 4 bedroom, 2 bath apartment. Both apartments benefit from updated plumbing and electrical systems as well as a recently re- done roof. The 2,016 SQ FT of living area do not include the basement (semi- finished) or the attic space.
Listing courtesy of Joseph Minot with Pontes Realty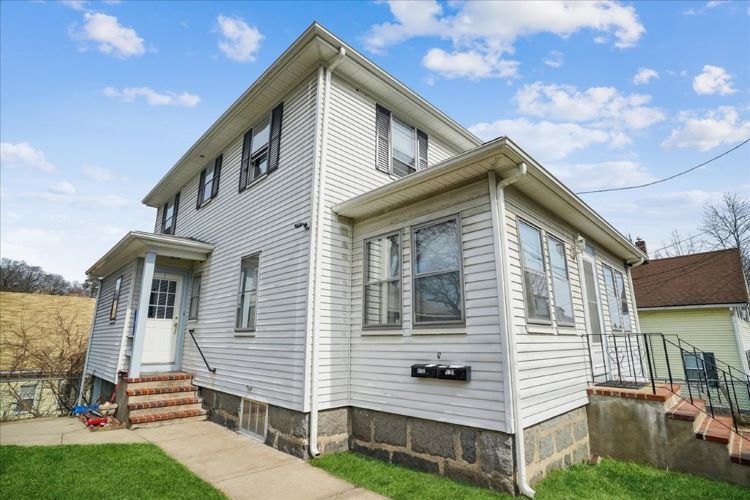 Quincy Two Family Home for $752,000
This two- family home in West Quincy is also a great opportunity for both investors and first- time homebuyers. As an additional bonus the upstairs unit is already rented! The unit is secured for 12 months and is a 3 bedroom, 1 bath bringing in $1,700 a month. The first floor unit is a charming 1 bed, 1 bath with a separate living room, dining room, kitchen, and sunroom. The dining room could be used as a bonus room, office, or however the new owner(s) sees fit. This unit also has parking for up to 6 cars- 2 in a detached garage. The highway is close by, so driving to Boston is easy and convenient!
Listing courtesy of Sean Eisnor from The Eisnor Team
Supply is Limited!
In 2022, multifamily homes are selling extremely quickly, often lasting only days on the market, and prices are increasing accordingly. It is worth noting that 4 out of 7 of the listings on the MLS that are listed as multi- family homes in "Boston Proper" under $800,000 require construction work. These listings range from empty plots of land with plans of what could be built per city guidelines to a fully gutted property requiring significant work. These listings were not included in this article.
To better understand the Boston real estate market, take a look at Boston multifamily homes currently for sale. If you're interested in a property, have questions about the process, or want to know about off- market multifamily homes for sale, give us a call! Our licensed and trained real estate professionals are here to help.
Tags: