Can You Afford to Live in Boston?
Over the past year, there has been a large increase in the average rental prices of Boston apartments. Rising inflation and a looming recession have worsened the affordability problem for renters and property owners alike- costs for property maintenance keep going up. There has been a 14.25% increase in the average rent of studio apartments and a 15.18% increase for 1- bedroom apartments. In comparison, 2-bedroom, 3-bedroom, 4-bedroom, and 5-bedroom apartments have risen by less- 12.77%, 8.79%, 10.32%, and 12.40%, respectively.
With this real-time information, renters can keep track of apartment affordability. The city of Boston is looking to overtake San Francisco as the second most expensive place to live in the United States. However, the question of whether you can afford to live in Boston depends on many other factors, such as the general cost of living, how you commute to work, lifestyle, etc.
So, if you're planning on moving here, you need to take a close look at your financials. It is crystal clear that living in Boston is not cheap, but keep in mind the city boasts more high-paying jobs than others.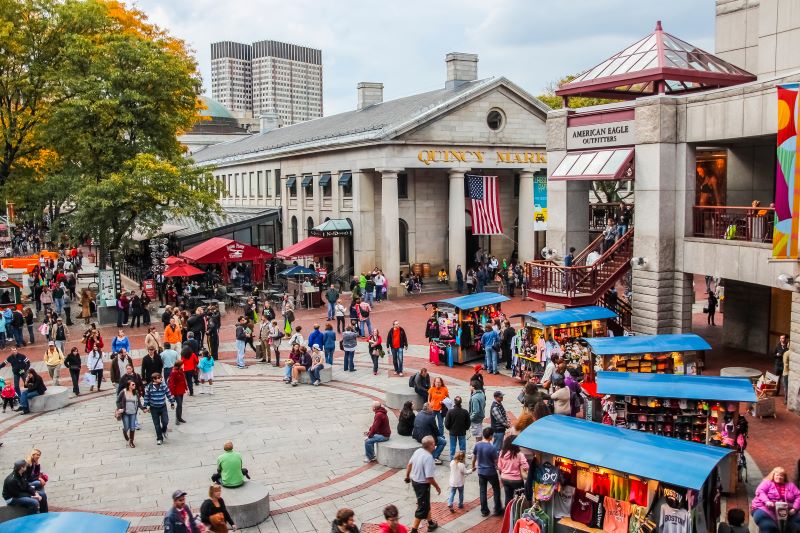 How Much Do You Need to Live in Boston?
The Boston Pads rent calculator gives you an idea of how much income you need to live in Boston. For example, if you plan on renting an apartment with a monthly rent of $2,625 then you should have a yearly income of $90,000 before taxes. While rental costs account for most of the living expenses in Boston, there is a lot more that determines how much you need to cope with one of the most expensive cities in the US.
A summary of the monthly estimated cost of living published by Numbeo shows that a family of four needs an estimated $4,210.49 monthly to live in Boston. A single person, will have estimated monthly expenses of $1,173.50. This figure does not include the cost of the rent. Instead, it integrates living expenses like the cost of groceries, restaurants, transportation, monthly utilities, clothing, and other necessities.
The rental calculator also gives good insight as to how much you should allocate towards rent. Even if you can technically afford $2,625 in monthly rent, if you don't spend much time at home, it may not make sense for you to do so. With the same income of $90,000, you can also get approved for cheaper apartments in Boston. You can still live alone by looking for an apartment with a monthly rent of ~$1,875 in certain neighborhoods- 25% of your income. Alternatively, you can save a lot of money, get a roommate, and spend only $1,125 on rent- 15% of your income. This is all based on the 3x rental rule.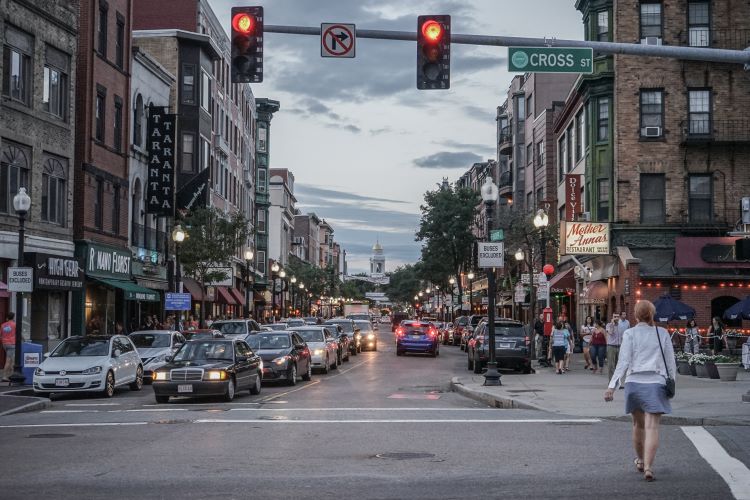 The 3X Rental Rule
The 3x rental rule is a crucial component that is used to determine whether a property is within your means. So, whether you can afford to live in Boston is not only a function of being able to pay the rent but also how much you have left afterward. At a minimum, your monthly income should be 3x the monthly rent.
Let's say you are looking to rent a 5-bedroom apartment with a monthly rental fee of $4,799. The entire household must be able to prove earnings of at least 3 x $4,799 x 12 months = $172,764 per year.
This rule of thumb can be amended in some instances. For example, if you can provide a guarantor who is financially secure that can step in and pay the rent in any case of default, this rule can be adjusted. In some cases where the renter has no previous rental history, or income slightly below the threshold, some landlords consider providing a guarantor a vital part of the rental agreement. In that case, the guarantor must show evidence of earning 4x the monthly rent to be considered.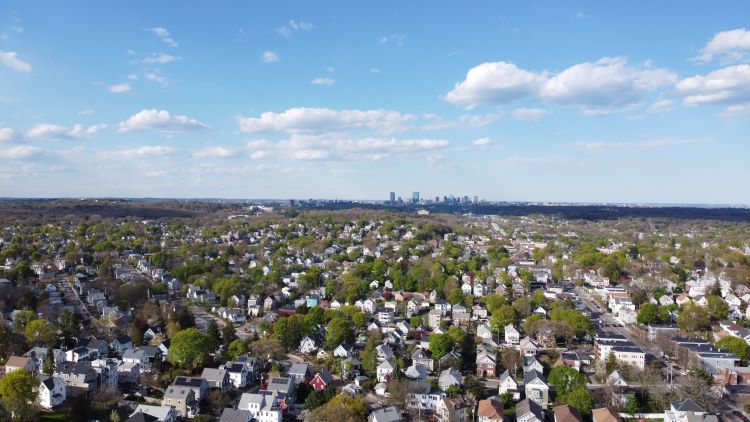 What Are Some of the Most Affordable Neighborhoods to Live in Boston?
With the cost of living at 48% above the national average, there are many factors to consider before moving to Boston. If you are looking to cut down costs while not completely missing out on the city's upbeat vibes and benefits, you might want to consider finding an option outside the city center but with access to public transportation or major roads. So far, there are many in-demand affordable neighborhoods in Boston, but here are a few you might want to consider:
Roslindale
Brighton
Fort Hill
Dorchester
Jamaica Plain
One of the many reasons you should consider these areas is the relatively low rental prices, among other benefits. For example, the average monthly rent for a 1-bedroom apartment in Roslindale is $1,800, while the average monthly rent in Back Bay for a 1- bedroom is $2,256. Consider that Roslindale apartments are typically more spacious as well, and this location is only about 30 minutes away from the city center.
Another great option to consider if you are looking to live in Boston is Brighton. The median monthly rent for a 1-bedroom apartment is $2,051, which is 10.1% less than the rental average in Boston ($2,256) and 24% below the national average in terms of the overall cost of living. If you like a busy and lively atmosphere, this neighborhood is a great option.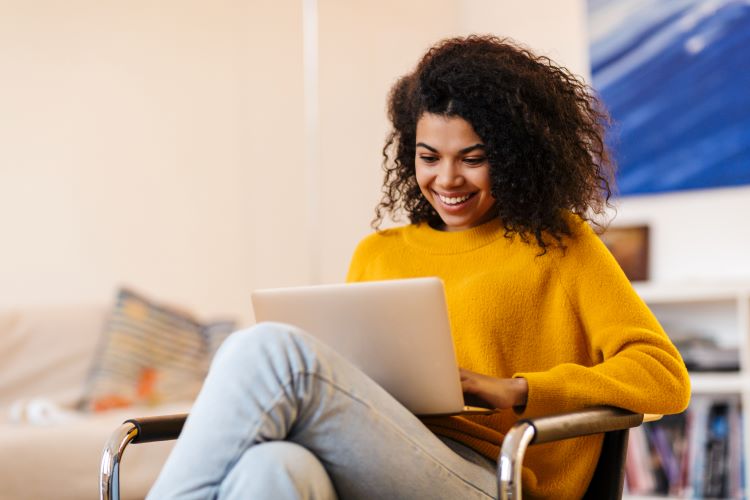 Can You Afford to Live in Boston?
Yes, with proper planning and the right job you can afford to live in Boston. There are incredible neighborhoods offering lower rental prices than people have come to expect. The cost of living in Boston is 48% above the national average, as reported by Payscale, but the salaries make up for it more often than not. While the prices constantly fluctuate, you can use the Boston Pads real-time rental data to keep an eye on the rental market. Working with a local real estate agent that is familiar with the nuances of the market will also help you make this move a more affordable adventure. They'll be able to notify you of any properties newly on market, and help you find a place you love.