7 Things a Landlord Can Do to Get the Most Rent in Boston
With all of the vacant apartments this year, it can be a challenge to find tenants and get a fair rent in Boston for your property. Many people are looking to get out of the city, where they can have more room to spread out and feel less constricted. Your goal as a landlord must be to provide a product that is simply too good to refuse when people are looking at all their available options. For some landlords in the Greater Boston area, this is the first time in countless years where it's time to roll up their sleeves and execute on a plan to win. You will need to show renters in Boston an amazing apartment, at the right price, and be flexible to get to full occupancy.
No matter where your apartment is or what rent in Boston you're asking for, we have a few tips for you.
Upgrade the interior
Your apartment is vacant. The oldest, most overused phrase in apartment rentals is "It's vacant for a reason." That adage applies today more than any other time in the last 30 years. This pandemic has made it quite clear which properties are renting and which ones are still sitting vacant. The pandemic has amplified everything, both good and bad, in real estate. If your apartment has been vacant since September, it's probably not the market. It's most likely your price is too high and/or you are not putting in the necessary details to make it attractive compared to other units.
As a landlord, it is time you faced the real estate music. Start putting money into your apartment to allow it to compete in the open marketplace. The bottom line is that you may need to change of some of your thinking on how your apartment looks. You need to go explore leading apartment rental websites and see what you are up against. Simply saying to yourself "well it has always rented before" doesn't apply to today's market. Perhaps you haven't upgraded the property in over a decade and everything about it screams "outdated." Time often goes by quickly for landlords. It is not uncommon to lose track of when the last time they put some working capital into their apartments.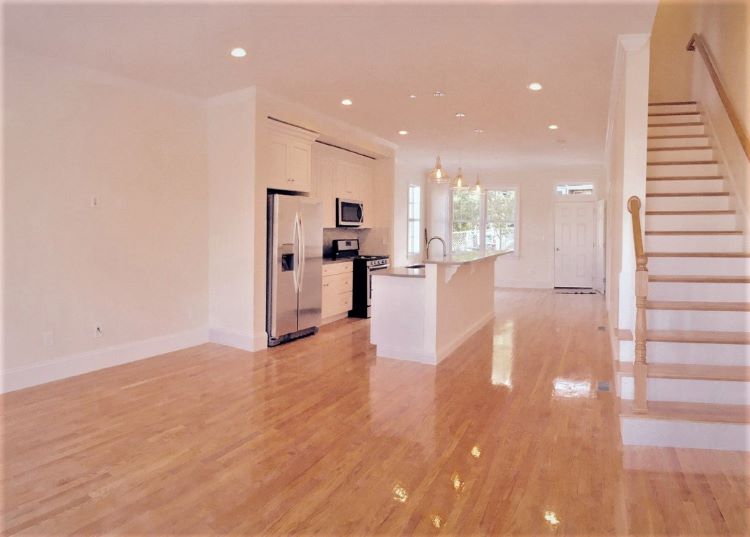 Every day matters to get the best possible rent in Boston
Each day your property stays vacant is another potential month of zero rent coming in. Now is the time to renovate your place to get the most rent in Boston that you can. Do as much as you can afford to do. Many landlords have been deferring upgrades for years. Now is the perfect time to get it done. One of the best things you can do as a landlord is ask real estate agents that understand apartment rentals for advice. They can tell you what they think your unit will rent for if you apply some upgrades. Ask them which upgrades to prioritize. The upward price swings of your potential renovations can be dramatic depending on location and the condition of the unit. Other times, just doing necessary upgrades to compete will put you at the same rent you were getting before, but you will not be vacant anymore.
Seek the advice of professional apartment rental experts that have been in thousands of units. Real estate agents that have the largest real time apartment databases can give you the most professional rental comparisons thanks to real- time rental data. There is also a huge difference in accuracy of pricing between residential real estate offices that primarily do sales vs. rentals. When in doubt ask how many apartment rentals they have in their database and how many apartments they have rented during this pandemic.
Renovate your kitchen
No matter who you're looking to attract to your unit, having a nice new kitchen will bring lots of potential tenants. Sleek renovated kitchens always bring interest to an apartment, especially now with more people cooking at home due to COVID- 19. Even if you can't renovate an entire apartment, the kitchen is a great place to start. Most of the leading apartment pictures on real estate websites start with either the kitchen or the living room. It's one of the biggest click draws you see when people scroll through apartment galleries. Spend a little bit extra on your kitchen design. Avoid the cheaper white appliances and put in the stainless steel fit and finish to make it pop. Overtime you will find it was well worth the money. You will find it attracts tenants a lot quicker and they stay longer.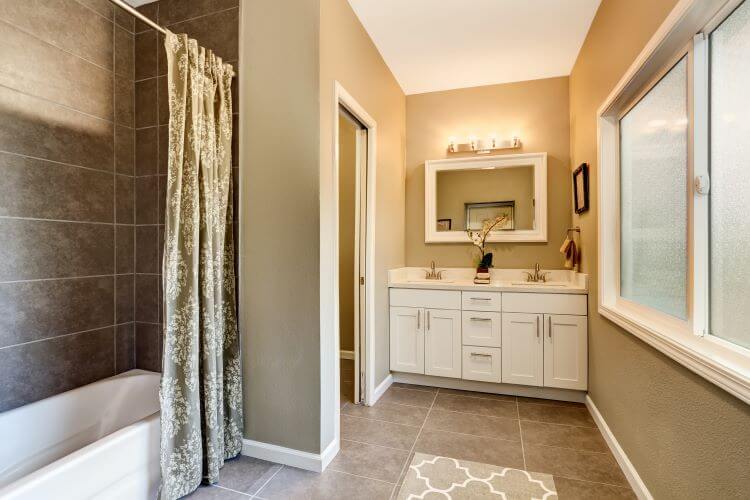 Renovate your bathroom
Another room that's important to tenants is the bathroom. People love having a sparkly new bathroom and it can make the whole apartment feel more new. Bathroom renovations can be less expensive than updating a living room or fitting a washer/ dryer into the apartment. It's a good first step to getting more renters interested in your place. If you are pressed for money, at minimum switch out all the older lighting and vanity to make the bathroom seem like it is getting some attention. Nothing screams outdated and neglected than those decade old light fixtures.
Keep up on what seems like the little things
Keeping the inside of your property well-maintained can make it stand out from any other apartments potential renters could be looking at. Make sure to get your place professionally cleaned before tenants, call in painters when necessary, and keep an eye on leaky windows and doors.
You want to pay attention to the common areas. For example, many tenants simply do not pick up their mail anymore and leave it there to pile up. You want to get a handle on that and talk with existing tenants in the building. Ask them to maintain their mail properly rather than just leave it laying around. Previous tenants sometimes do not put a proper change of address. This leaves you to sometimes find very old mail arriving that you want returned to the post office. It's often a good idea to contact your previous tenants and let them know that it might be prudent to have their mail forwarded to their new location.
Tenants will be impressed if they enter a house without any issues, and this can save you from a headache later on. If these things aren't addressed before someone moves in, there's a chance that they'll ask you to fix them later on. It's a good idea to get ahead of the curve and make any repairs before someone new moves in. It's always a lot easier to fix a property when it is vacant than have to work around the schedule of someone that has to work from home.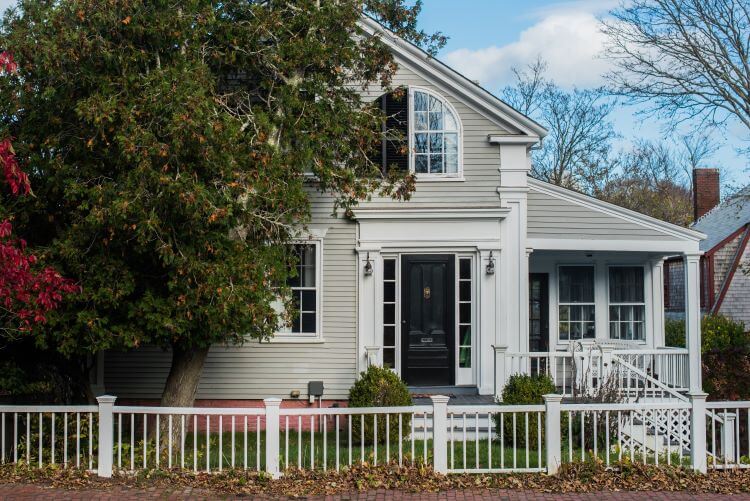 Upgrade the outside of your building
Keeping the outside of your building up to date and clean will make tenants more excited about moving it. With a sparkly clean outside, potential renters will feel better about the inside of the apartment before even stepping in. You can build a lot of confidence just by maintaining the outside appearance, including the front yard and the sidewalk. It doesn't take much effort to swing by your property once per week to just see if any trash or other objects have littered the yard. If it is a larger multifamily building, you can also make sure that the barrels are in the correct location and are not overflowing with trash. It's often the most obvious things that you barely think about that can make a difference when tenants out there have so many options.
Put laundry in in the apartment
The direction of renovated apartments tilts towards putting laundry in the unit. More often than not we see landlords doing away with pantries and adding in a half bath with laundry to make it more modern and time efficient for tenants. When you add laundry to a unit you automatically get a huge advantage over a lot of the other apartments in Boston. At minimum put laundry in the basement if you can. Tenants have little interest in having to carry or drive their laundry all the way to a business to complete this task. This is especially true during the wintertime. Do yourself and your tenants a huge favor, spend the money and put in laundry. Even if you have to put coin operated laundry in the basement they will appreciate you.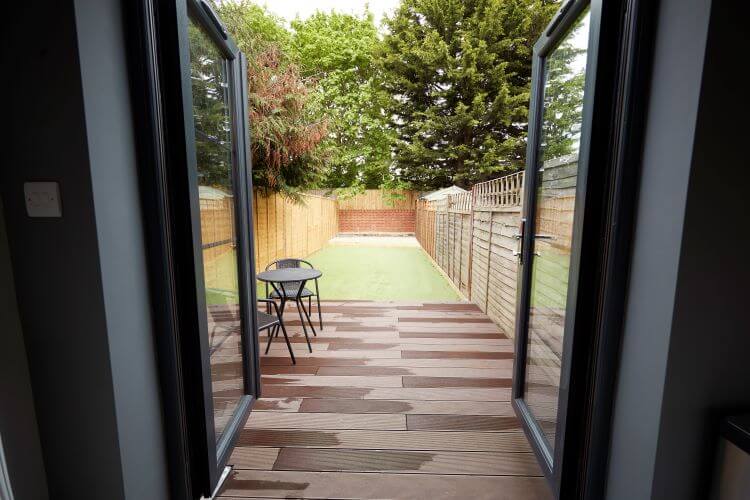 Maximize your outdoor space
Not every apartment has an outdoor space, so if your building has one you should take advantage of it. Making the space more appealing will draw more potential renters in, so don't waste an opportunity. Depending on what kind of space you have, you can dress it up or do something as simple as putting up a fence. You should make sure any grassy areas are professionally landscaped, or add seating around the outside of any enclosed areas. Don't forget that tenants will happily pay a little extra for a private area, especially with everyone stuck inside these days, so make the area feel secluded if you can.
Get the Best Rent in Boston with a few simple changes!
And there you have it! These tips might seem expensive and/or time consuming, but we promise they'll pay off in the end. We've helped thousands of landlords rent apartments all across Greater Boston and beyond. If you are looking for an experienced real estate professional to help you figure out what could work best to help you get rented, please feel free to contact us for more information!