Greenest Luxury Buildings in Boston
Boston is an innovative, forward- thinking city across numerous industries. It's known for it's incredible hospitals, being home to some of the best universities in the world, and providing its residents with a great quality of life. In that same spirit, the city of Boston has always placed great importance on smart urban planning. The construction of the Boston Commons, the United States' first public park, in 1634 was only the beginning.
Over the past decade, Greater Boston has been at the forefront of developing sustainable and eco-friendly housing. Boston is home to some of the most state-of-the-art green buildings in the country, setting a standard for other cities to follow. If you're one of the many that are looking for eco-friendly luxury apartments in Boston, you'll have plenty of options to pick from.
Here are some fun facts about Boston's green housing push:
-A look at the most recent data from the US Green Building Council (USGBC) will show that greater Boston has 996 Platinum and Gold LEED certified buildings that range from government, commercial, and residential buildings.
-As of 2020, Massachusetts had the 6th most LEED certified buildings in the country despite having the second lowest population on their list of top 10 states by number of LEED certifications.
-Massachusetts led the nation in green certified projects in 2016, 2017, and 2020. The Bay State has also been in the top 5 every year since 2012.
So if you are an environmentally conscious renter looking for luxury apartments for rent in Boston, you're in luck. We've combed through the USGBC data to find the most environmentally friendly luxury apartment buildings in Boston.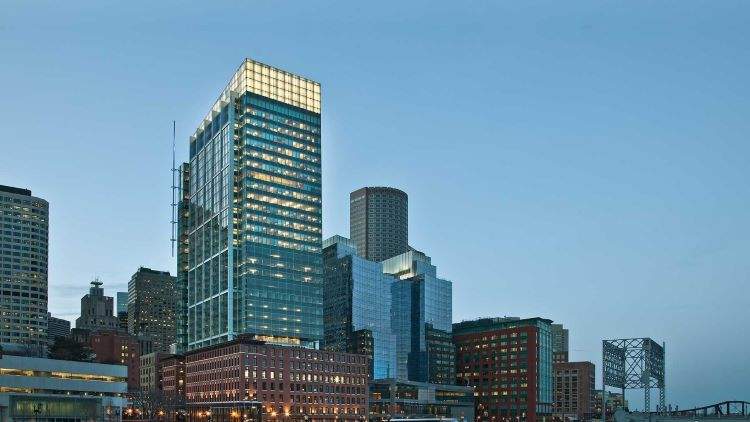 Atlantic Wharf
Located at 280 Congress St. on Boston's Waterfront, Atlantic Wharf has set a standard for eco-friendly living in Boston. It received the distinguished LEED platinum "Core and Shell" certification in 2012, and was designed to use 33% less energy than a comparable Downtown tower. It uses harvest rain for its cooling tower, saving roughly 12.5 million gallons of water per year, which is enough to fill 19 Olympic sized swimming pools.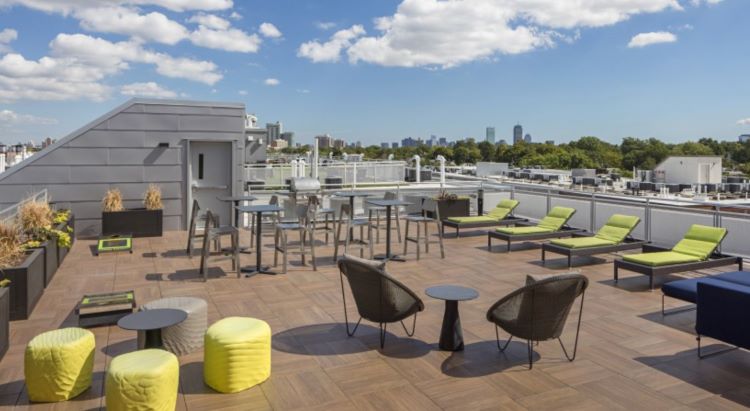 E3 Apartments
Located in Allston's green district, E3 consists of 3 luxury apartment buildings that are LEED certified: Eco, Edge, and Element. The Element holds a LEED Gold certification, while Eco and Edge carry the coveted LEED Platinum certification. These buildings feature electric charging ports, recycling and compost centers, and of course eco-friendly appliances. The building features drought-tolerant planting, reclaimed granite finishes, and self-watering planters.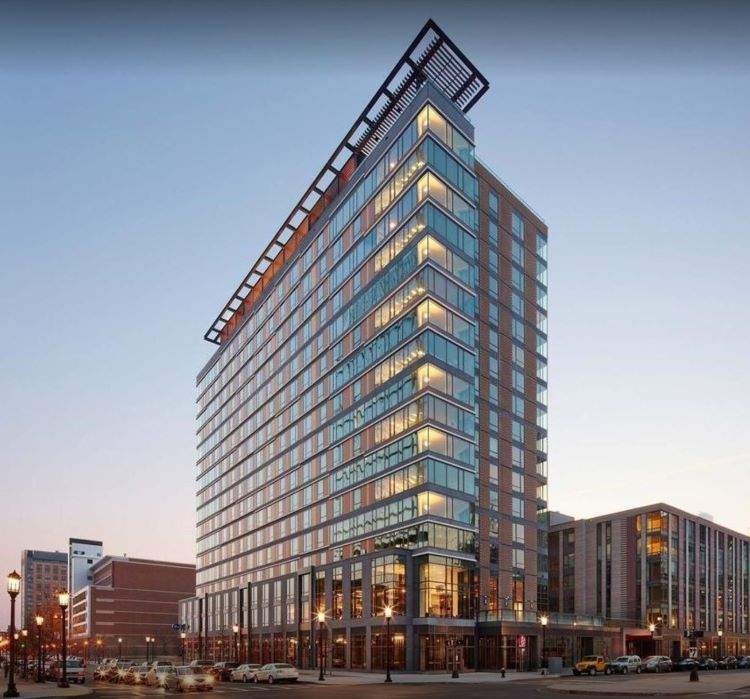 Watermark Seaport
Built in 2015, the Watermark Seaport offers 346 units that offer reclaimed glass and granite countertops, nest thermostats, and stainless steel energy star appliances. It provides a long list of luxury amenities including oversized windows, exposed metal ceilings and steel beams, and incredible views of the Boston Harbor and city skyline. With a LEED Gold certification, the Watermark is setting a standard for how luxury living and sustainability can be woven together.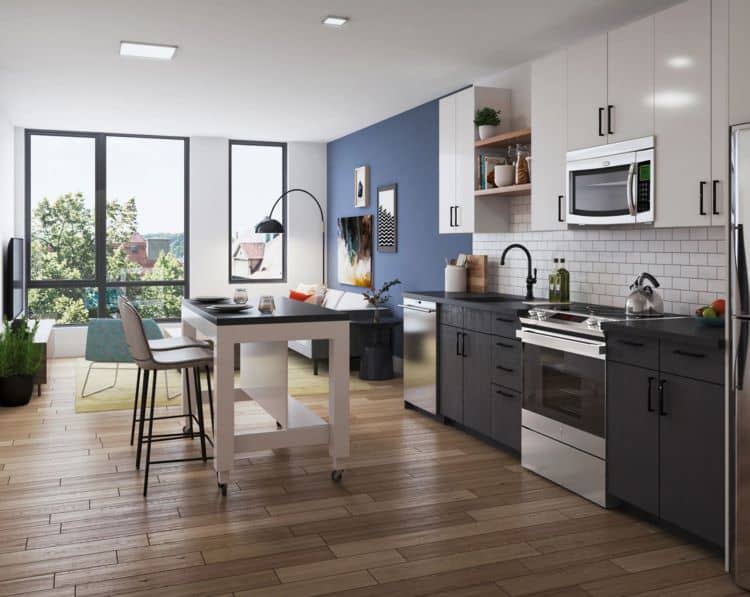 BLDG 89
BLDG 89 is the newest addition to Boston's long list of green luxury apartment buildings. Located in Allston, this 6 story apartment building was built in 2021 and consists of 129 units. Just last month, it received LEED Gold certification. It offers a long list of luxury amenities, and such green amenities as electric charging ports, bike storage, and energy star rated appliances.
Many Benefits to Green Luxury Buildings in Boston
Aside from the environmental benefits, there are many reasons why developers in Greater Boston are choosing to build Green luxury buildings. LEED certified buildings cost less to maintain in the long run, for one. Additionally, Green building characteristics can improve certain features that are in high demand with renters including improved air quality and natural lighting. This leads to reduced turnover, and property owners can save a lot of money, time, and effort.
Boston Pads has the largest selection of luxury buildings in Boston. Whether you're looking for an eco- friendly space or the best views in the city, we can help you find a place you love. Guaranteed. Please give one of our licensed real estate agents a call today at (617) 208- 2121 to find your new home.
Tags: