Is Boston Real Estate a Good Investment?
With its consistently rapid growth in recent years, is Boston real estate still a good investment today? Or is it time to look elsewhere? Have we reached the top? This article seeks to dig into the fundamentals of whether or not now is the time to invest in Boston Real Estate.
With over four million people residing in the greater Boston metropolitan area — roughly 80% of the state's population — Boston real estate has never been more valuable. And while its steady appreciation and high demand aren't going away anytime soon, this trend has many wondering, is Boston real estate still a good investment? What are the factors that could make it change? First things first, always keep an eye on the unemployment rate in the Greater Boston Area. Right now there is record low unemployment and with favorable tax policies and regulation relief over the last several years, the stock market and many peoples wallets are looking and feeling better than ever. You can nearly always expect property prices to start to go down when you start seeing about an 6% unemployment rate – but we are nowhere near that figure. Right now we are hovering at an incredibly low 2.9% rate and we were recently as low at 2.3%. There are more jobs offered on Indeed than we have unemployed people to fill them in Boston. You can expect wages to continue to rise as supply and demand always works in favor of the person being hired.
Will this super-low unemployment rate have an impact on real estate continuing to perform?
In a word? Absolutely. You can expect stability in real estate prices at minimum, but more likely than not appreciation will occur.
The stock market is creating an immense amount of wealth and this causes people to offer more on properties to purchase. Wages and bonuses as well as more sales volume in various industries will continue to put money in the hands of people. When people feel wealthy they purchase more. Consumer confidence is extremely high right now. With limited supply and a great economy, always revert back to supply and demand fundamentals. Little supply means higher prices.

Aren't Boston Real Estate Prices Too High?
They're not cheap, that's for sure: but "too high" is a relative term that deserves some unpacking. There's no denying that the cost of Boston real estate is more expensive than the national average, but that figure alone doesn't tell the whole story. Median sale price, average rent — these things absolutely matter, but they don't exist in a vacuum. Boston is also a far more internationally appealing city due to our: universities, hospitals, high tech and financial services. In recent years there has been significant amounts of capital that have poured into our city to propel a wide slew of investments including but not limited to real estate. With the United States looking as one of the better places to invest world wide right now; there seems to be a flight to quality so expect additional purchases of real estate by outside investors.
What you want to look at is real estate prices compared to local income, and look for discrepancies. According to Forbes, markets like Miami are vastly overpriced right now, with local prices about 45% higher than the local "income" price, but anything above 20% or so runs the risk of home prices hitting a plateau… and consequently plummeting. Venture capital is still being poured into numerous tech and bio tech companies and this has a powerful effect on the local Boston economy. Until you see venture capital making a significant pull back into new companies; real estate should continue to be a great investment provided you buy correctly. A great deal is a great deal no matter what the economy is doing. Conversely a bad deal is a bad deal no matter what the economy is doing. The key is to figure out if you are buying a great real estate deal in Boston. Look for value add opportunities in real estate to unlock true gains. Repositioning tired real estate assets with tasteful renovations can often be a great way to creating wealth in a higher priced market.

What About a Possible Housing Bubble?
What goes up must come down, right? Well… yes and no. With apologies to Sir Issaac Newton, the metaphor doesn't quite fit in this case. Like any modern market, Boston real estate is a complicated mix of factors. Fortunately, a lot of those factors point to a resilient Boston real estate market, even in the case of a recession. While Boston's economy isn't bulletproof (no one's is), experts agree that the city's unique mix of finance, tech, colleges and universities, and medicine provide it with a wildly robust and rugged economy. The kind of economy that weathers storms with grace.
In fact, PwC named Boston one of the top 10 best cities in America for investing in real estate, 7th overall. By comparison, tech hubs like Seattle and San Fransisco came in at #16 and #41, respectively, with the market "cooling off in a healthy fashion." As a university destination, Boston not only sees a constant influx of new renters, but the kind of top talent-to-employer pipeline that businesses find so attractive. Communities such as Medford (pictured above) as well as Boston proper are looking more or less recession-proof due to this synergistic mix of factors.
What are the other factors that always keeps property prices high in Boston? We simply can't develop enough properties to keep up with national population growth. Boston simply doesn't have enough land and we are running out of places to go up. Traffic is also a big deterrent to additional development and neighborhood groups make it nearly and impossible fight to get larger projects developed. Even if projects do get developed they are often delayed for years. Recently we have seen several magazines in Boston complaining about the traffic and it's toll on productivity. Truth be told, when the unemployment rate is so low, more people hit the roads for their jobs, and have more money to spend. So between extra nights out for dinners and shopping to driving consistently to work our highways and backroads get more congested than ever. This causes more community groups to complain that we don't need anymore development and this has the twin scissor effect of never delivering enough housing that we need and this keeps our prices higher. Boston has never had a supply problem and probably never will into the foreseeable future.

Boston's Job Market is Simply too Strong Right Now
Boston's powerful job market is looking as strong as ever. With Massachusetts recently named the #1 job market in the United States (remember, 80% of the state lives and works in the greater Boston metropolis), as of this writing, Boston boasts an impressive average salary of $65,420, and a miniscule 2.9% unemployment rate. Boston's job market is not just healthier than the national average, but according to U.S. News, Boston's job market is significantly healthier than metropolises of a similar size.
Healthcare, tech, education and finance are all big here: but so are hospitality and tourism, thanks to Boston's historic landmarks, myriad green spaces, and of course, legendarily fresh seafood. From fresh graduates to tenured professors, wide-eyed interns to wizened CEOs, Boston's job market — and thus, it's real estate market — casts an impressively wide net. People of all backgrounds and experiences continue to make Boston their home, year after year.
And they all need to live somewhere. In fact, the development into what used to be considered capital starved neighborhoods has begun it's march toward significant improvement.

Appreciation and Cash Flow are Both High
Boston real estate does have a fairly high bar for entry: but once you're in the game, it's a great place to be. With rental rates well above the national average and one of the highest appreciation rates in the nation, the Boston real estate market is built on solid economic fundamentals. Apartment vacancy rates are incredibly low in Boston. Savvy investors are utilizing square footage better than ever to produce better returns.
Yes, it can take a fair bit of capital to get your foot in the proverbial — and literal! — door, but once you're in, Boston real estate can generate serious passive income if you give it the opportunity. If you're looking for cash flow from your investment, Boston real estate is both a safe bet, and a lucrative one. In fact if you are ever looking for strategic advice on whether to rent or sell your property for the best possible outcome; please feel free to contact me directly. We spend a considerable amount of time helping landlords and investors make the best decisions possible on whether to buy, sell, rent and hold, develop as condo's, or renovate-rent-sell. Our focus is on helping our clients win.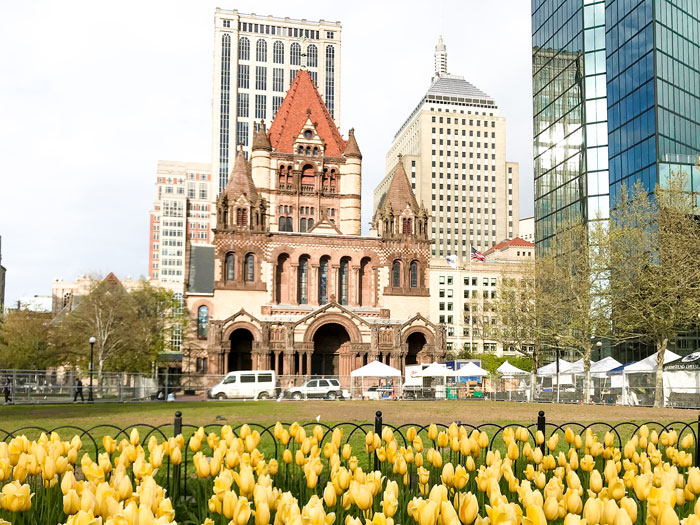 So, is Boston Real Estate Still a Good Investment?
According to Forbes, there are three main factors that make for a good real estate investment:
It pays a fair return
It isn't too risky
It doesn't require a lot of time or managing
The high value of Boston real estate means a serious cash-positive return each month. Boston's universities and employers make it a ridiculously stable market, and the myriad headaches that come with decrepit older buildings or sparsely-used vacation properties simply do not apply here. We also do a host of modelling on putting money into buildings and what outcome you are likely to see. We look at return on investment and how to spend wisely to gain more over time. Our formulas have helped hundreds of landlords in Greater Boston achieve returns they never thought possible.
Bostonpads.com is designed from the ground up to make things as easy as possible for anyone investing or purchasing real estate. From the novice buyer to the savvy investor, we have solutions for you. We can help mitigate your risk and stress through powerful solutions based on real time data and market knowledge spanning two decades. If you're looking at breaking into the Boston real estate market but don't know where to begin, we'd be more than happy to help you get started. Contact a property management or real estate sales professional, and we'll get you set up in no time.
Tags: