5 Featured Apartments For Rent In Somerville and Medford
Are you looking for apartments for rent in Boston? If so, you should give some serious consideration to Somerville, MA and Medford, MA. They're both smaller cities that are located within close proximity to Boston. You will also find that there are some great apartments for rent there. Somerville, MA is located just two (2) miles north of Boston. The city is rich in both culture and history. Somerville, MA houses a vast variety of businesses, restaurants, and sites to fit every style. It contains an eclectic mix of professionals, families, and students.
The city of Somerville is famous for its squares, which help mark neighborhood boundaries. The most well-known ones are Davis Square, Union Square, Ball Square, Teele Square, and Magoun Square. They each offer a mix of ethnic restaurants, bars, and shops that fit every occasion and taste.
Medford, MA is located approximately three (3) miles northwest of Boston on the Mystic River. The World-famous Tufts University is located in Medford. Amelia Earhart's residence is as well. The city provides residents with an urban and suburban mix and feel. Medford has a number of diverse restaurants, bars, and shops to choose from. Regarding apartments for rent, there are some great choices in Sommerville/Medford. We have listed five (5) featured units that are all currently available for lease June 2022. These units typically rent almost a year in advance, so if you like what you see call the agent ASAP!
View all Somerville apartments for rent.
View all Medford apartments for rent.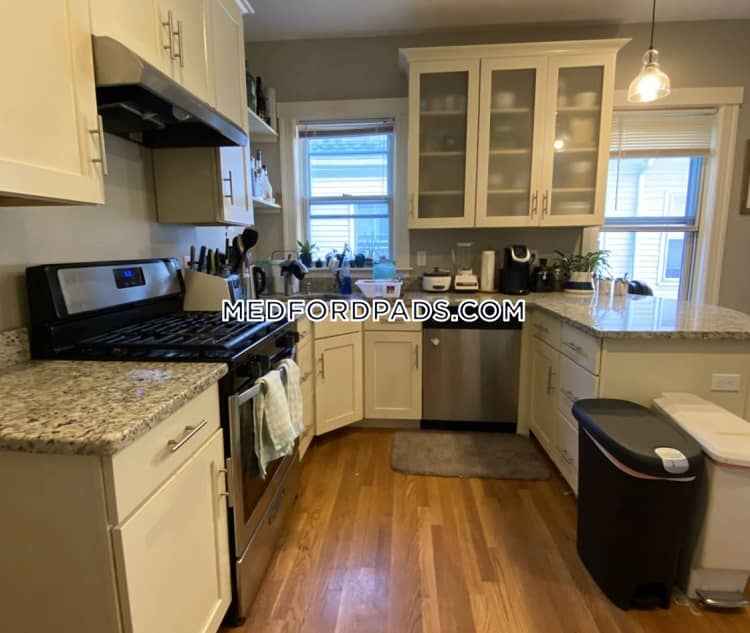 Area: Medford, MA
Available: 6/1/2022
Boasting five (5) bedrooms and two (2) bathrooms, this is one of those apartments for rent that is large and in charge. It's perfect for a bigger family, multiple college students, and/or anyone who wants to move in together. The eat- in kitchen is awesome. It has white wood cabinets with modern hardware. The granite countertops add a very nice touch. Stainless steel kitchen appliances include the stove, refrigerator, and dishwasher. There is also a disposal. The living room provides plenty of common space. If you like hardwood floors then you're in luck- they are found throughout the apartment. The unit has gas heat. Parking is available in the driveway. You'll truly enjoy both the front and rear porches when the weather is nice. You can commute in and out of Boston with multiple public transportation choices. They are all located in close proximity to the apartment.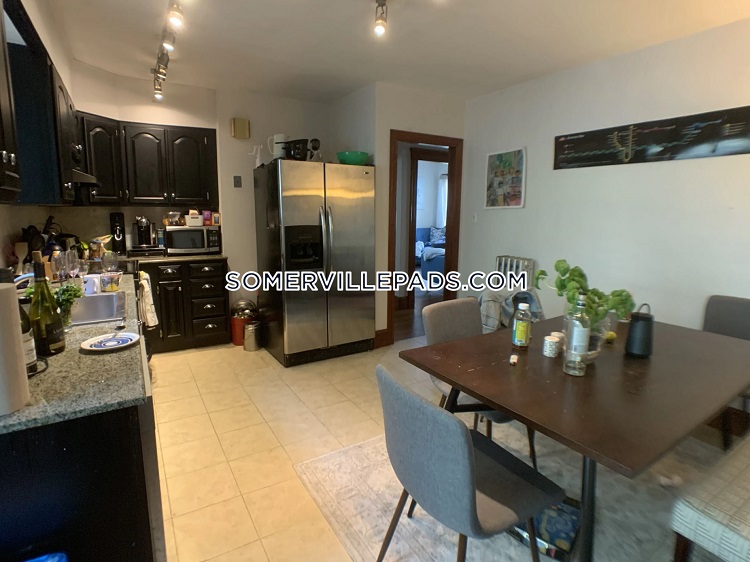 Area: Somerville, MA
Available: 6/1/2022
Have you been looking at apartments for rent in Somerville? If so, this three-bedroom, one bathroom unit may be your next home. Let's start with the gorgeous eat in kitchen. The dark wood cabinets and grey granite countertops look amazing together. When you add in the stainless-steel kitchen appliances it simply completes the look. You can relax in the spacious living room. The bedrooms are large. The building has a fitness center and laundry room for your convenience. There are multiple public transportation options. They will provide you with easy access when commuting to and from Boston.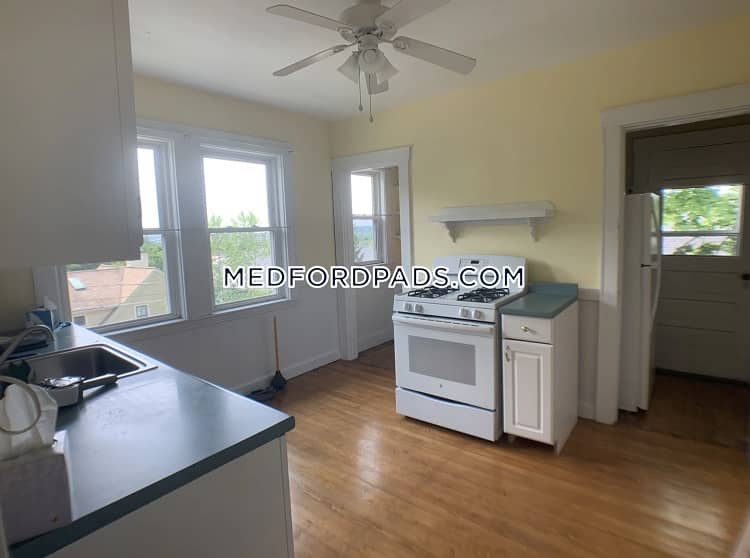 Area: Medford, MA
Available: 6/1/2022
If you've been searching for large Boston area apartments for rent than this may be the perfect one. There certainly aren't a ton of four-bedroom units available for lease in the area. The kitchen has everything you need, including enough space and storage for 4 people to share. This apartment features wood floors and carpeting. You will truly appreciate the large and spacious rooms. The bathroom is modern. Laundry is available in the building. You'll enjoy spending time on the porch during the warmer weather, and there is also a yard space included with the unit. It's perfect for playing a game of catch or simply sitting and relaxing. Choose from multiple public transportation options for your convenient commute to and from Boston.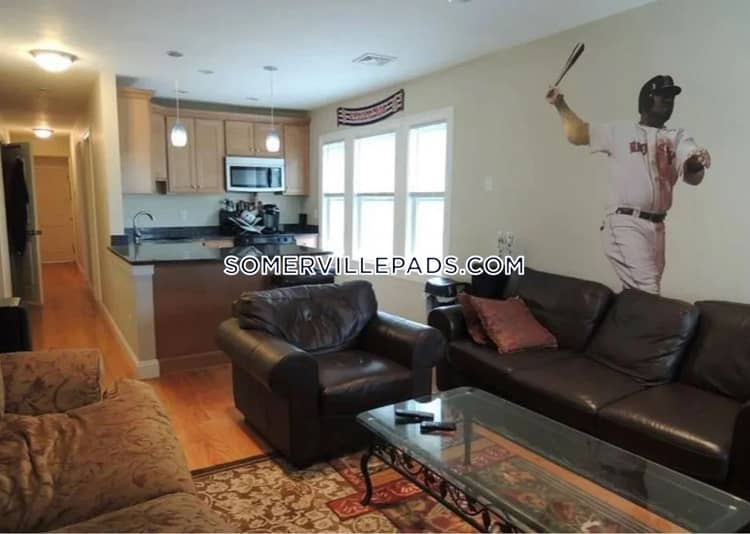 Area: Somerville, MA
Available: 6/1/2022
Your hunt for apartments for rent near Boston could very well be over with this awesome unit. We will begin with the incredible eat-in kitchen. The light stained wood cabinets look perfect with the dark granite countertops. Kitchen appliances include a gas stove, refrigerator, dishwasher, and built-in microwave oven. The apartment has gorgeous hardwood floors. There is even a fitness center in the building. Parking is available on the street. You'll enjoy the yard when it's nice outside. The security deposit has recently been reduced. Commute to and from Boston with ease. There are multiple public transportation options located near the apartment.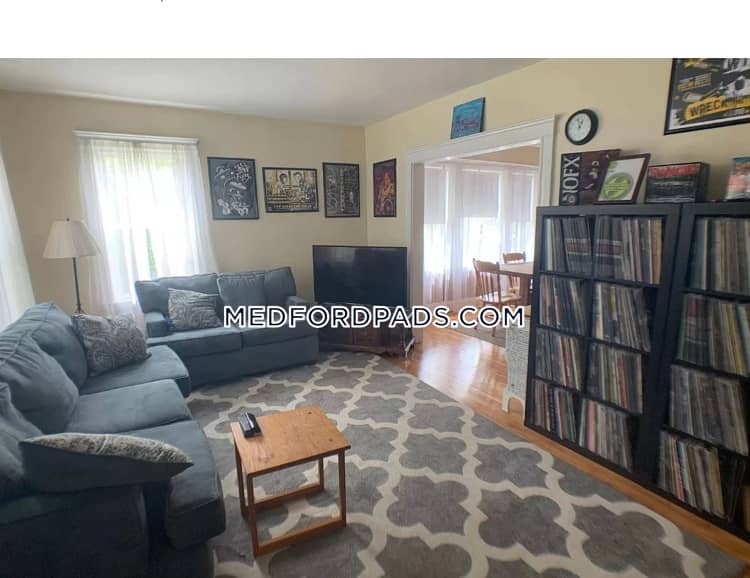 Area: Medford, MA
Available: 6/1/2022
Last but certainly not least on our list of 5 featured apartments for rent in Somerville/Medford is this beauty. This unit certainly has plenty of space including a large living room and dining area. The apartment has elegant hardwood floors throughout. The bedrooms are spacious. Laundry is available in the building. The unit is less than a mile to multiple public transportation options. This makes it a convenient location for your commute to and from Boston.
In conclusion, if you're searching for apartments for rent in the Boston area, definitely consider Somerville and Medford. That being stated, it's always a smart idea to utilize Boston Pads for your real estate needs. The Boston Pads real estate portal at www.BostonPads.com is far more than a search tool. You will also find a plethora of tips, tools, and valuable information. Boston Pads is your number #1 resource for everything related to Boston real estate and the real estate scene across the city. It's the perfect resource for renters, buyers, sellers, landlords, property owners, property managers, and real estate agents. If you've been looking for a one stop real estate source than your search is over. Welcome to Boston Pads!
Tags: