6 Tips To Organize Your Boston Apartment
Organizing your Boston apartment may seem like a difficult task, especially if you have put it off for too long. Perhaps you simply want to make the most out of the space that you have. Either way, organizing your Boston apartment can be overwhelming to say the least. The good news is that the process can be a whole lot easier if you stay calm and plan ahead. Check out the tips that are listed below.

1. Start With Small Steps/Tasks
Did you know that organizing is best handled in small steps? Adding too much to your organizing to-do list can be daunting. The best approach is to break it down into multiple tasks that are easy to achieve. For example, you can take it one room at a time. If that seems like too much, just break it down into one section of a room at a time and make a list!
Make it as easy as committing 15-20 minutes a day towards organizing your Boston apartment. The bottom line is that you need to pick a system that will motivate you to start the job. Your approach needs to be manageable for you. You'll start to notice the difference once you complete a few steps. That will provide you with even more motivation to complete the task.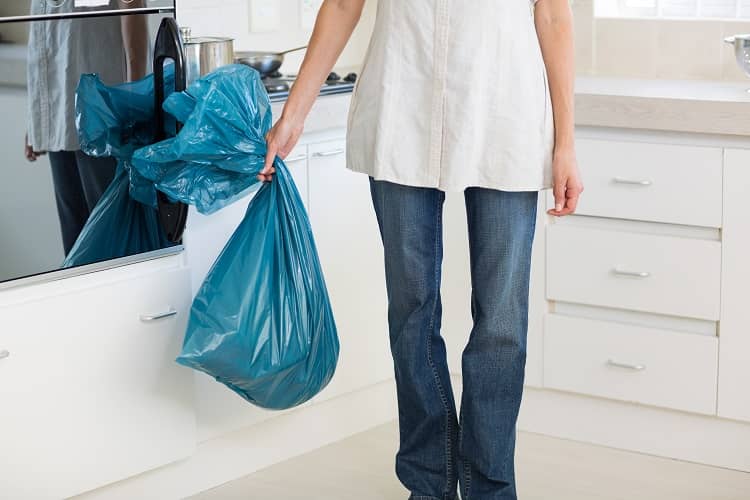 2. Eliminate Items That Are No Longer Useful
In order to organize your Boston apartment, you need to declutter it. That means getting rid of stuff that you no longer need. Start with any items that are broken, ripped, expired, or no longer have any use. For example, look through your old electronics pile. Determine what can be sold, what can be donated, and what should be thrown out. The next step is actually taking action by selling, donating, and throwing away those electronic items. The bottom line is that you don't need old remotes from television sets of long ago. You should continue through your Boston apartment and get rid of any items that are easy to identify.

3. Take Photos to Save Space
Even if an item is no longer useful it can be hard to get rid of from an emotional perspective. This is due to the fact that particular items spark certain memories. For example, if you have kids, you may have kept all of their childhood art projects. You certainly don't want to lose the memory of that just because the item is broken or is taking up too much space. This holds true even if you're willing to let go of the item. There is a perfect solution: you can take pictures, or even a video, of yourself holding the item and store it in the cloud. That way you'll get to keep the memory and declutter from the item at the same time. Even making a scrapbook with photos will allow you to save a lot of space!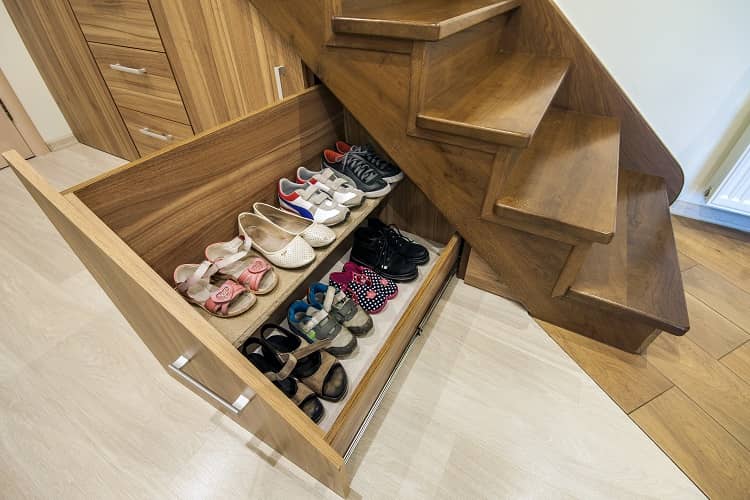 4. Buy Or Rent Furniture That Has Built In Storage
If you rent a Boston apartment and are looking to organize it, buy or rent a few pieces of furniture that have storage capabilities. It's far easier to keep things organized when you have furniture that can help you organize. For example, you can choose a coffee table with drawers for the living room. That way you can easily and neatly store magazines, knick-knacks, remotes, and other items. Bookcases are great for organizing books and basically anything that can fit on the shelves. The bottom line is that furniture with multiple cabinets and draws go a long way in helping keep your apartment organized.

5. Leverage Your Vertical Space
The vertical space in your Boston apartment is an incredibly important aspect of keeping the place neat and organized. It can be the key to making the most out of the organization process. That means you should focus on eliminating items from floors and surfaces such as countertops and tabletops. Store small kitchen appliances that you don't use every day inside the cabinets instead of on the countertops. You can also hang shelves and store items on them instead of storing items on countertops, table, and furniture.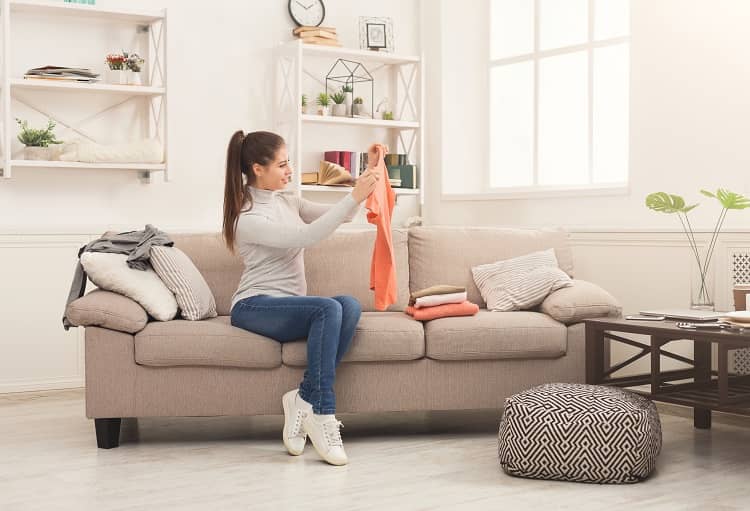 6. Get Rid Of Clothes You Don't Wear
Most people who rent a Boston apartment have a closet full of clothes that they don't actually wear. Do you know what those clothes are actually doing? They're taking up valuable space. There is no need to save things that you are never going to use again. If you get rid of the clothes that you no longer wear it will open up space to store other items. By decluttering and organizing your clothes closet it will go a long way in keeping your entire apartment organized.
As an added bonus, you may be able to sell your unused clothing. There are many places online to do this. You can also do a good thing and donate the clothes to a local charity. A great deal of people will benefit from this.
In conclusion, organizing your Boston apartment is always a good idea. Your home is your sanctuary. Keeping it neat, clean, and organized is important. If you're interested in real estate and real estate related topics, please check out the Boston Pads real estate portal at www.BostonPads.com. Here you will find a plethora of tips, tools, and valuable information. Boston Pads is your number #1 resource for everything related to Boston real estate and the real estate scene across the city. It's the perfect resource for renters, buyers, sellers, landlords, property owners, property managers, and real estate agents. If you've been looking for a one stop real estate source than your search is over. Welcome to Boston Pads!