How to Find an Apartment in the Greater Boston Area
For some of us, living in Greater Boston — but just outside city limits — provides the best of all worlds. But finding the right apartment in the Greater Boston Area requires more than just expanding your search: there's a multitude of different strategies to deploy that simply do not lend themselves to looking for an apartment in our City, and vice versa. There are unique tactics and trends to follow and apply: to nail down that incredible pad just outside our beloved Beantown. Here's how to find a Greater Boston Apartment that makes you shine!
The Best of Both Worlds
There's nothing quite like living in Boston proper. Or is there? Greater Boston isn't just a geographic classification: the appeal of living in Boston isn't confined to the city limits. In fact, many Greater Boston residents prefer living a bit outside the Hub, taking advantage of everything the city has to offer when they want it, and enjoying a little distance when they don't.
One of the things that we continue to hear about Greater Boston Apartment living, is that there are so many options, in such numerous places, that decision fatigue is a common issue. This is especially true today, with the vast amounts of available apartments that have been coming to market due to recent events. But as with any other major decision, it helps to break your decision down into smaller, more manageable steps.
With that said, finding an apartment in the Greater Boston area is, in many ways, a lot like finding an apartment in a Boston neighborhood — or anywhere else, for that matter. It's all about figuring out your wants, needs, and nice to haves, then putting together a plan that works for everyone who'll be living there. That said, there are some unique situations that can come up, so if you're looking for an apartment in Greater Boston, then you've come to the right place.
Let's get right into it.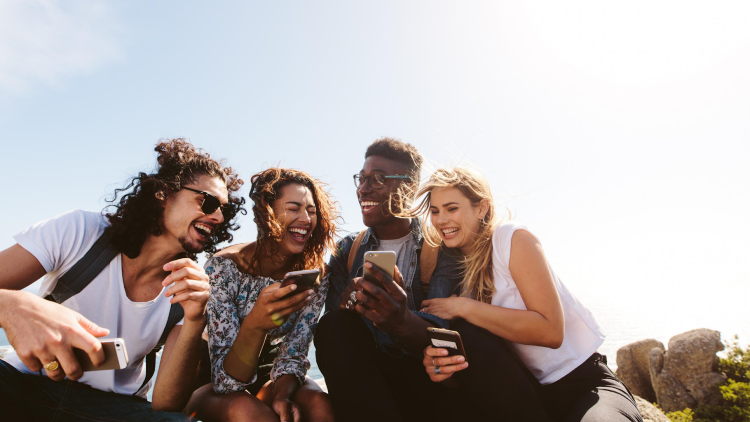 Get Your Squad on the Same Page
First things first: assemble your squad, and figure out what you're looking for. Whether that means a spouse and kids, fellow classmates, your partner and another couple, a group of like-minded professionals, or literally anything in-between… anybody who's living there should be a part of the conversation. The more you communicate, the better. It's important that you talk at least 2-3 times per week to get on the same page, and create a list of preferences and needs.
Trust us. You don't want to get 9/10ths of the way to renting your perfect apartment, only to find out that it won't work for one of you, and you need to start over. It's also going to make things much simpler when sorting through the available options. One of the most painful things we see in real estate is watching a group fall apart at the last minute, because not everyone shared the same level of interest or desire to make the deal happen, or work for them. Know the commitment level in your group.
Figure out your needs, your wants, and your "nice-to-haves." Typically, the closer you are to your move-in date, the more likely it is you'll have to choose between different factors. That said, this has been a strange year (to say the least), so a lot of the normal rules have gone out the window: so if you play your cards right, you can have your cake and eat it too!
Remember, this is the year that you could quite possibly get the best apartment ever. Our choices and options are larger than ever. Our inventory is simply the best we have seen in 20 years, and pricing has come down to meet the robust supply.
Even with all the good fortune going your way; you still need a plan and details are clutch. You have to figure out a way to win, and this year you can win big. But for that to happen, you need to be ready to act: and you need to know what you're looking for. We are still seeing customers missing out on great apartments because another group was more prepared than they were. Remember, no matter what the economy brings, a great deal is a great deal, whether that's in an up marker, down market, or something in-between. The key is being confident, and taking action quickly when you know this is the apartment for you!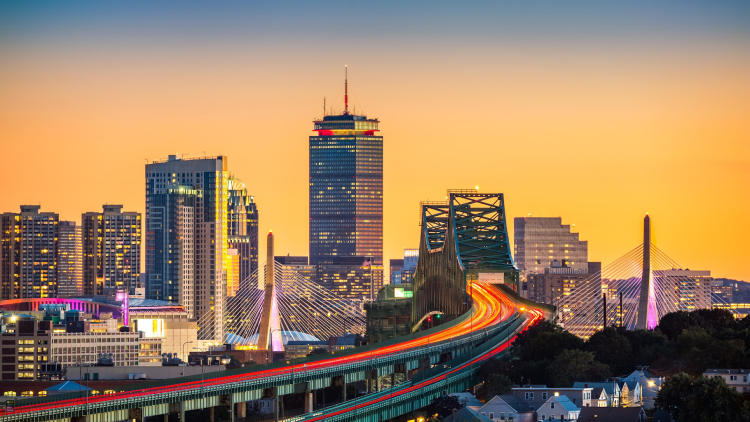 Transportation
What's your daily commute looking like? Do all the tenants work in the same office park? If so, then you can probably get away with a single car, and the requisite parking requirements. If you're planning on taking public transportation to and from work every day, then you'll want to factor that into your decision making. While T stations and bus stops are plentiful in Boston proper, out in Greater Boston you'll need to put in a little more thought. If your dream apartment is too far from your chosen method of transportation, you might find yourself with a pre-commute in addition to your daily train ride.
Make it your personal business to figure out all commuting options before you decide to venture out seeking an apartment. You want to have a strategy that yields results. And one new pattern that we're seeing is where rent becomes more affordable, people are now buying cars.
Yep! Cars. In Boston. With the drop in rent prices, vehicle ownership is suddenly a much more attractive proposition for more and more people. As such, you might want to look a little further afield from the traditional T path, because some rent prices have dropped to the point where getting a lease on a car or a monthly payment is now about the same deal as some larger bedroom apartments — or even less! So by driving, you could be seeing savings of $150-$300 per month.
Conversely, if one or more of you is working from home, that can change the math quite a bit. And honestly, it's a great reason for anyone currently living in the city to look for an apartment in the Greater Boston area. Simply put, your money tends to go a bit further outside city limits, and if you're not leaving your apartment anyway, then why not have more space to yourself? We also have been hearing more of our clients mentioning that they are sharing their own cars because their work-commute patterns have changed. Many people are now only required to come to the office 1-3 days per week, and if you are living with another roommate that also doesn't have to be at work every day, cars can be shared, and money can be saved. It's amazing to watch how people learn to adapt and save money in real time.
For anyone in this remote-work situation, there are a couple questions to ask yourself:
How long do I expect to work remote?
If I do need to return to the office, what will my commute look like from my new apartment?
How much space do I need for a home office?
Working remote can be an amazing experience, but you don't just want to assume you'll be happy and productive working from a tiny bedroom. So even if you're not "commuting" in the traditional sense, you still want to put some thought into it. Make sure you talk with your employer and ask if this temporary trend will be extended long term. If you think you're doing a great job, you might want to ask for an advanced work evaluation to build your case for working from home. Some of our clients are telling us that their employers state that it is ok to think about remote work for at least the next year and longer. It's going to be interesting to see how this plays out from an apartment rental standpoint. Perhaps apartments on the edge of the city, which tend to be larger, might actually be more attractive… and so far, the apartment vacancy data is pointing in that direction.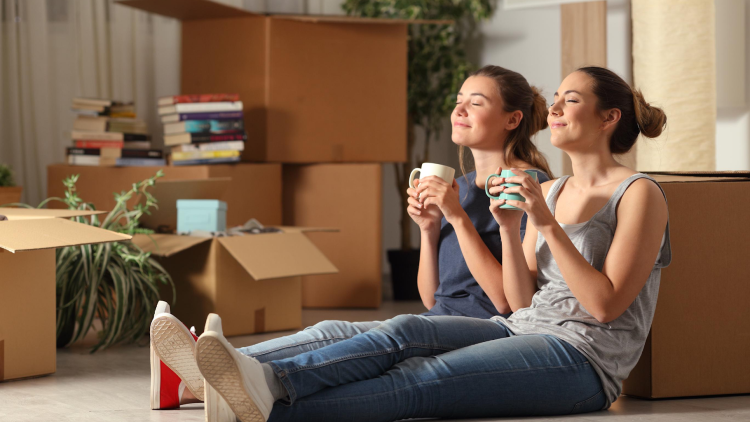 Roommate Situation
Now you might be thinking that this is covered above. And to a degree, you'd be right: but when moving to a new place outside city limits, you might want to reevaluate your situation. Four roommates in a cramped apartment can feel claustrophobic, and lead to people getting on one another's nerves. On the other hand, once you add a little elbow room to the equation, multiple tenants can become a lot more feasible. We are also seeing a trend of 3 people renting a four bedroom apartment, and keeping one of the rooms open for zoom meetings. With the lower rent prices, some crafty apartment seekers have put 2 or 3 computers and desks into one room and are making it a zoom meeting room! That's a great way to get out of your own room and feel like you have an office environment. And let's be honest – the longest commute for coffee is your kitchen!
Either way, it's worth taking a look at multi-bedroom apartments in neighborhoods like Medford, Somerville, Brookline, etc…. you might be surprised at what you can afford with a little help from your friends! Choices are opening up daily, and looking at data can help drive your decision!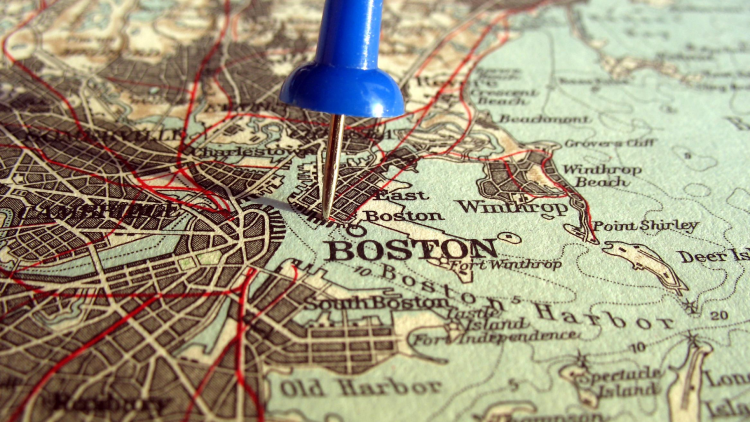 Finding the Right Apartment in the Greater Boston Area
The great thing about living in Boston, is that you're close to everything, right at the center of the greater Boston metropolitan area. Living in an apartment in the Greater Boston area is similar — and even better in some cases — but it can also mean that there's an entire city between you and your destination, so plan accordingly. Working downtown is different than working in Cambridge, and this can dramatically influence your access to campus, work, and the place that sells the lobster rolls you really like. With traffic patterns a lot lighter than they were before — we have heard from a lot of our clients that their stress level to get to work and back has actually gone down quite a bit — people are experiencing far shorter commute times, which also helps boost their productivity! It will be interesting to see how this trend plays out over the next couple of years.
Locations of choice today might be shifting. If you are living in an existing apartment and your lease is coming up soon, you might want to see what is out there that makes sense for you. Little details start to pile up and matter! So while there's no such thing as a bad location in Greater Boston, some are going to be better suited for your needs than others.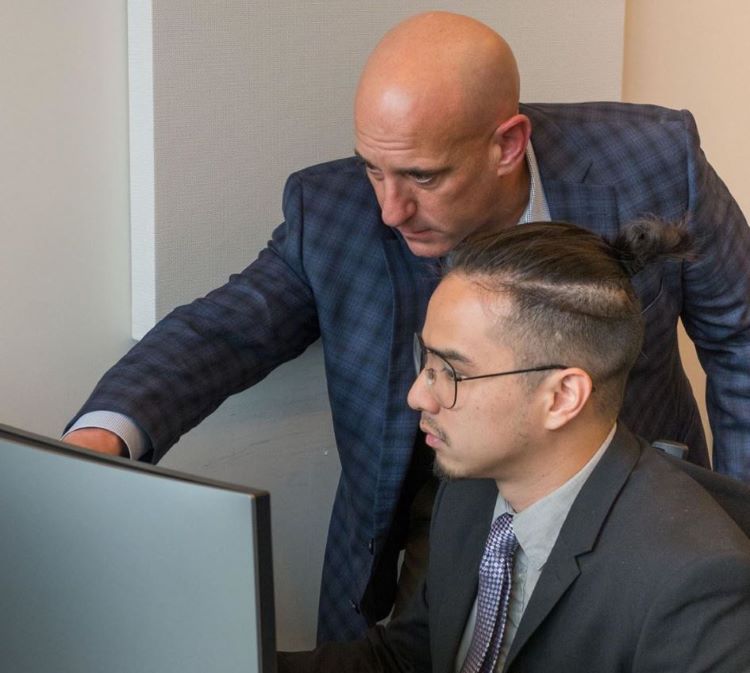 Have a Game Plan, and a Team to Execute it
When moving to a new location, information is your ally. If you have friends, family, or colleagues in different parts of Greater Boston, reach out to them! See what they like, what they don't, what their day-to-day looks like. Take a look at websites that provide real time data on vacancy and availability rates by neighborhood. Work with websites that curate their data on a daily basis. If you are running into real estate agents that are leaving up stale or rented apartments; maybe you should contact that website and let them know about it.
Some larger portals are often unaware when they have some real estate agents who aren't doing the best job maintaining their inventory in an effective manner. Your time is important; strive to work with the best network of people with the greatest access to the best places.
The same goes for your network of realtors. We talk a lot about the power of data here at Boston Pads, because once you're armed with the facts, you can make the best decisions. We've got the single largest database of apartments in the Greater Boston area — and it's not close. We know what's out there, what it's like, and where the hidden gems can be found.
So if you're trying to find an apartment in the Greater Boston area, don't go it alone: get the information on your side.
Tags: