Renting an Apartment in Boston for the First Time
The city of Boston is a fun an exciting place to live. That's why so many people want to move there. Renting an apartment in Boston will provide you with a lot of new experiences. There are plenty of things to do in this fun and vibrant place. From amazing bars and nightlife to some of the best restaurants in the world, Boston has you covered. If you like spending your time outdoors, the city boasts a great deal of outdoor recreational spaces. The thought of renting Boston apartments is an exciting prospect for a great deal of people.
This holds especially true for people who are renting an apartment in Boston for the first time. That being stated, you'll have a better experience if you know what you're doing before making the big move. The following information will help you. In fact, it'll teach you everything you need to know about renting an apartment in Boston for the first time. So, without further ado let's get the party started!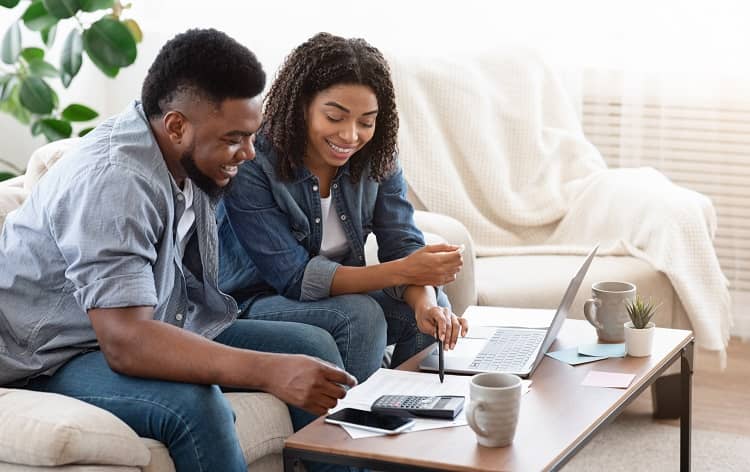 Budget Smartly
Boston is an expensive city. However, creating a realistic budget will help you save for your first apartment in Boston. It's also a good idea to continue your budget planning after you move into your new apartment in Boston. Having a strict budget is a good method to increase your savings account. That way you can have some cushion or rainy day money. You may also decide to use that money to buy new furniture and or decorations. You certainly don't want to spend more money on the monthly rent than you can afford. A good rule of thumb is that your rent should equal no more than 30% of your gross income.
For example, if you earn $6,000 per month gross income don't spend more than $1,800/month on the rent. Boston is an expensive city. If you can't find an one bedroom apartment that you like for $1,800 per month then consider living with a roommate. A great deal of Boston residents live with roommates. That way they can afford to have a great lifestyle in the city. The added bonus of having roommates in Boston is that you will have people to split all of the bills with including the utilities. Roommates may be the perfect solution to stay within your budget. Right now, there are endless jobs you can get in Boston because employers are rapidly hiring and wages are also going up! Simply put, if you have skills you will receive a lot of fantastic job offers for great pay!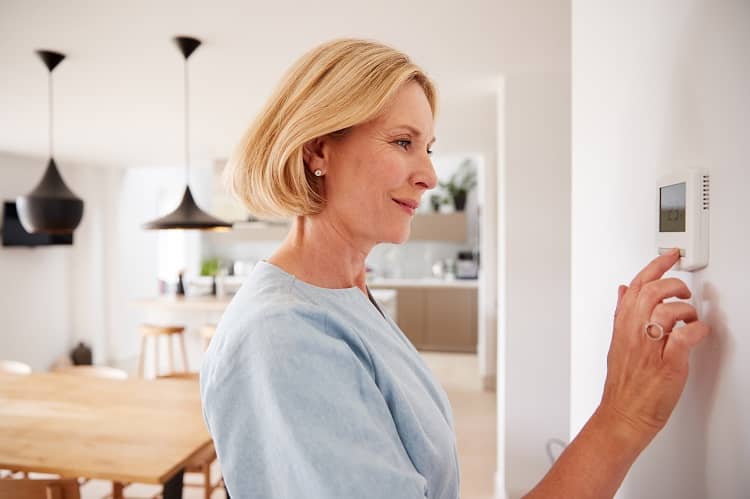 Find Out What if Any Utilities Are Included With the Rent
If you're renting an apartment in Boston for the first time, find out if any utilities are included. Sometimes utilities such as heat and hot water are included. However, it is much rarer to have utilities such as electricity and cable included. If some or all utilities are included but the rent is a bit higher than you budgeted for, it may actually equal out. You could also end up in a nicer apartment. However, if the utilities or some of the utilities are not included you need to figure that into your budget.
Keep in mind that electricity bills vary on usage. You'll typically use more utilities in the summer and winter months. This is due to the fact that most people run the air conditioning in summer and heating in winter. The cable and Internet bill can vary depending on the packages that you choose. For example, if you can live without premium channels, it will save you a significant amount of money each month. If you have roommates you are going to have to figure out who will put each service in their name.
Some utility providers charge set up fees, and or equipment rental deposits. Keep that in mind when you're budgeting. You should also make sure that you schedule utility services to start when you're moving in. You may be able to live without cable and Internet for a few days. However, would you want to move into your new apartment in Boston if the electricity hasn't been turned on yet? Make a list of everything that needs to get done and start getting them resolved so you have smooth move in process.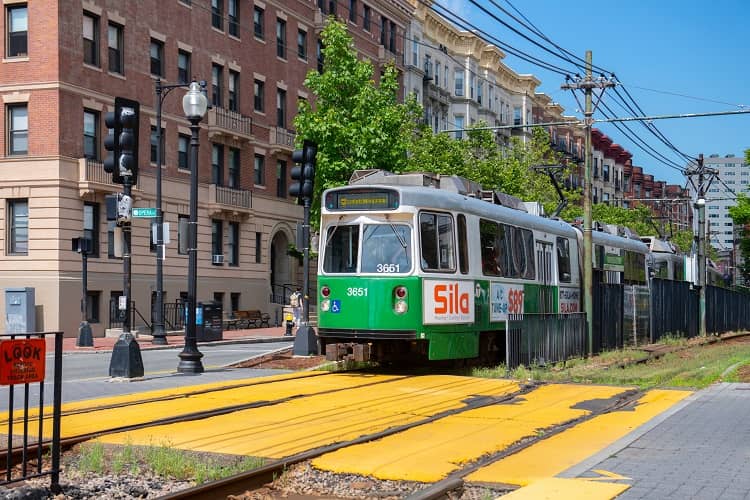 Figure Out Your Needs
Once you have established a realistic and affordable budget it's time to figure out your needs. Prior to starting your search for an apartment in Boston make a checklist of your needs. Keep in mind that the things you need are actually different from the things you want. There are must have features that will make you comfortable living in your new apartment in Boston. Others may be easier to live without. For example, you may be able to live without a feature such as laundry in the unit. Would it be more convenient if you had laundry in the unit? Of course, it would be. However, the apartment may not include that feature. The building may have two parking spots for your two cars- this is a need. In that case it may very well be worth lugging your laundry to a laundromat.
Something else to consider is the apartment's proximity to public transportation if you don't have an automobile. The good news is that most neighborhoods in Boston offer public transportation options. Boston's public transportation system is famously known as the T. The T offers subway, bus, trolley car, and even boat services to nearly all areas of Boston and beyond. If you own a pet finding a pet- friendly apartment will be on the must list. The good news is that Boston has plenty of pet-friendly apartments for rent.
Schedule In Person Tours For Each Apartment In Boston That You're Interested In
The Covid pandemic changed the way we lived our lives and conducted business over the past year and a half. That certainly holds true in the world of real estate. Instead of viewing apartments in person we've been doing it online on our computers and handheld devices. However, Covid restrictions have recently been lifted. That means it's time to start scheduling in person tours for each apartment in Boston that you're interested in. Video tours worked well during the pandemic. However, there's nothing like seeing an apartment in Boston in person before making your ultimate decision.
In Person Tours Show All Of The Details
In essence, you'll see a bunch of details that the camera didn't capture. Keep in mind that the landlord isn't going to include anything in the video tour that isn't favorable. For example, the apartment that you're interested in may be located next to the garbage area. Chances are high that you couldn't tell that from the video tour. Perhaps the view from your unit overlooks an alleyway. Do you think the landlord will show that in a video tour? Maybe the apartment needs a fresh coat of paint, or the floors are old, outdated, and ugly.
It may be hard to tell from the video tour if the camera is angled a certain way. The bottom line is that you should see the apartment in person if at all possible. That way you'll be able to see all of the little details. In addition, it's important to take a walk through the neighborhood. That way you'll become familiar with the area. You'll also be able to see exactly what you're living close to. It's also a good idea to tour the apartment during the day and at night. That way you'll get a good vibe of what goes on in and around the area during the daytime and in the evening.
Use the Right Tools!
Are you thinking about renting an apartment in Boston for the first time? Perhaps you're in the planning stages. Either way, it's a smart idea to utilize the Boston Pads real estate portal at www.BostonPads.com. Here you will find a plethora of tips, tools, and valuable information. Boston Pads is your number #1 resource for everything related to Boston real estate and the real estate scene across the city. It's the perfect resource for renters, buyers, sellers, landlords, property owners, property managers, and real estate agents. If you've been looking for a one stop real estate source than your search is over. Welcome to Boston Pads!
Tags: