5 Neighborhoods with the Most Boston Apartments Available
The entire city of Boston is currently experiencing historically low levels of rental inventory. As potential home buyers find themselves priced out of the housing market due to high-interest rates and runaway inflation, they are forced to rent for at least a few more years. The current Boston real- time availability rate (RTAR) is 3.38%. In June of 2019, the RTAR was 5.44%. For clarity, that means that renters have 37.87% less inventory to choose from than they did pre- pandemic.
That being said, some neighborhoods have more Boston apartments than others. We've identified five neighborhoods in Boston with the highest Real-Time Availability Rates. The higher the RTAR, the more choices you'll have in your housing search. Below, you'll find a breakdown of each of these neighborhoods, what makes them great to live in, and what you can expect to spend when you sign your next lease.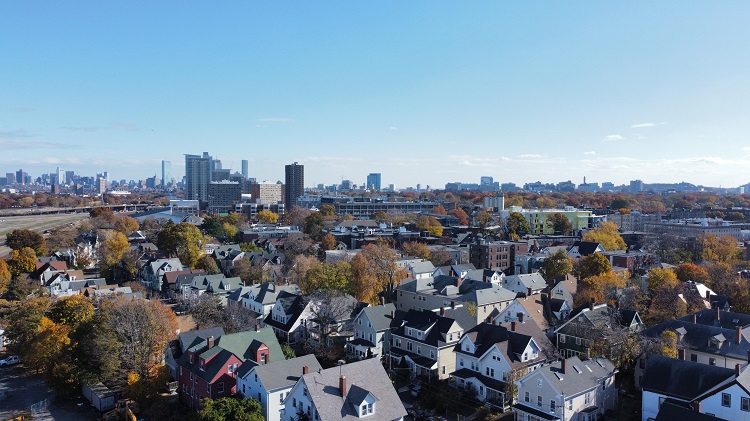 1. Allston
RTAR: 6.78%
Allston is one of the more affordable Boston neighborhoods, making it a great option for a wide range of budgets. Located just across the Charles River from Cambridge and bordering Brookline and Fenway, Allston is conveniently located. Allston is well connected through the several Green line stops that allow for easy access to Downtown Boston for those commuting, as well as several bus lines for those needing to access Cambridge or Somerville on a regular basis. Allston has many green spaces as well as some of the best views of the Charles River. As Allston is less dense than other Boston neighborhoods, there are many more options for parking your car, while still maintaining the same city-living feel of being in a world-class city like Boston.
For a studio apartment, you can expect to pay $1,761 per month. You'll find that 1-bedroom apartments typically average at $1,967, whereas 2-bedroom apartments are typically around $2,528. For a 3-bedroom apartment, expect to pay $3,087, for a 4-bedroom apartment, you can expect $3,922, whereas 5-bedroom apartments average at $4,334.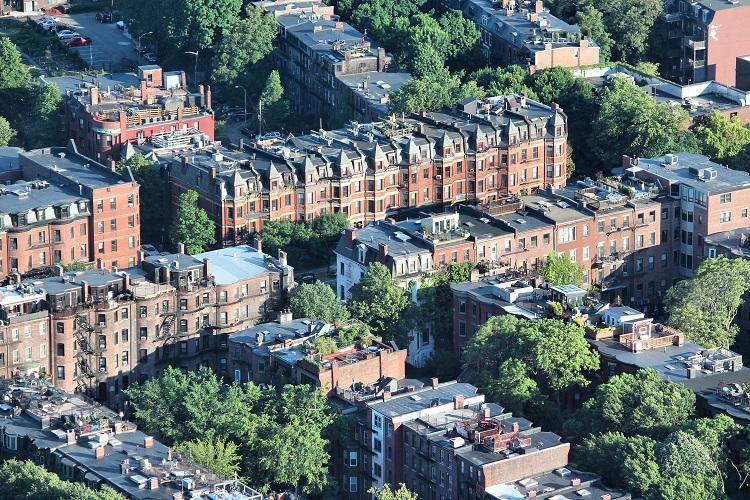 2. Roxbury
RTAR: 5.75%
Roxbury is one of the oldest neighborhoods in Boston, and hosts many historical, New England-style buildings that make the neighborhood feel warm and welcoming. As one of the larger and more spacious neighborhoods, Roxbury offers a wide range of options for those that need to commute into Boston's central neighborhoods, like Back-Bay, Symphony, or the South-End, but also for those that regularly go to Dorchester or Brookline. As a more residential area, there are great parking options in Roxbury, as well as several bus routes that allow for easy access throughout the city.
Future tenants can expect to find 1-Bedroom apartments for $2,079, 2-Bedroom apartments for $2,360, 3-Bedroom apartments for $2,788, 4-Bedroom apartments for $3,188, and 5-Bedroom apartments for $4,224.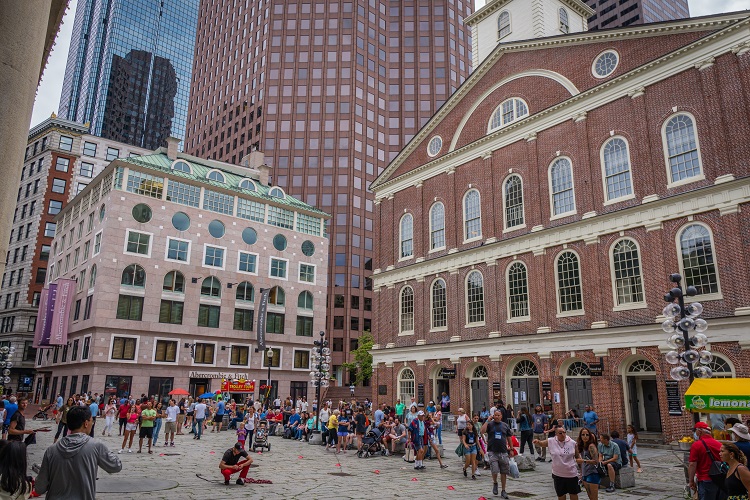 3. Downtown
RTAR: 5.17%
Downtown Boston is one of the city's more expensive neighborhoods. Its central location makes it ideal for all tenants to access supermarkets, restaurants, bars, or gyms within just a few minutes. Downtown is also very well connected to all of Boston's T-lines as well as the Commuter Rail. The convenience of the neighborhood means you won't have to worry about driving anywhere, allowing you to avoid parking fees and the rising cost of gas. The Downtown area is also one of the oldest neighborhoods within Boston; the streets are lined with historical buildings, museums, and markets. There's plenty to visit and show visiting friends and family.
For a studio apartment in Boston Downtown, you can expect to pay $1,839 per month. You'll find that 1-bedroom apartments typically average at $2,425, whereas 2-bedroom apartments are typically around $3,498.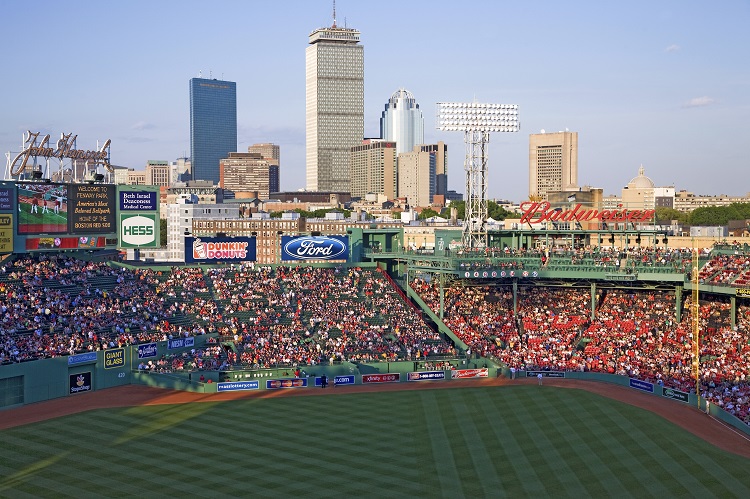 4. Fenway
RTAR: 4.35%
Fenway is the home of the Boston Red Sox, but it is also so much more than its baseball park. This neighborhood is a perfect mix of new meets old; classic, New-England style exterior features with modern interior finishes, and the occasional high rise. Fenway homes offer the best of both worlds. Fenway also has every store and restaurant you can imagine. Fenway also hosts a variety of parks, offers easy access to Boston's many universities through the T, and great views of Boston's skyline.
Fenway's studio apartments average $1,912; you'll find that 1-Bedroom apartments average $2,394, 2-Bedroom apartments average $3,068, 3-Bedroom apartments average $3,802, and 4-Bedroom apartments average $5,132. Though limited in availability, 5-Bedroom apartments average $5,980.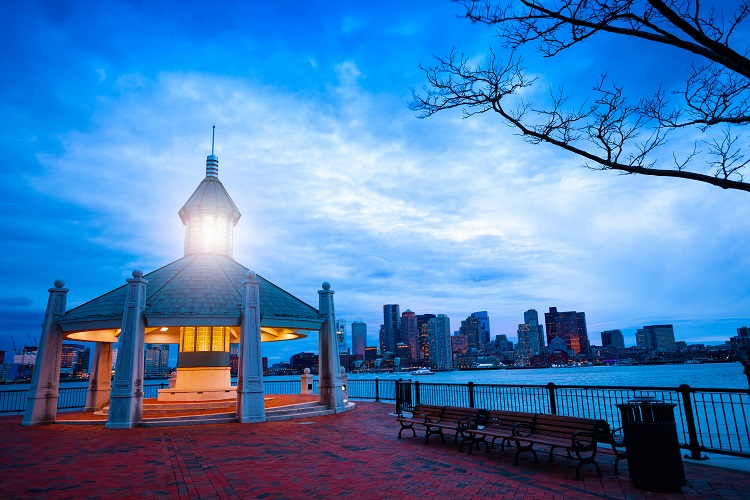 5. East Boston
RTAR: 3.86%
East Boston has become increasingly popular with renters over the years, and for good reason. Amazing views by the water, proximity to the airport, and delicious food are just a few of the highlights. Thanks to an increase in construction and development over the past several years, higher-quality apartments have become available to apartment seekers at lower prices than in other Boston neighborhoods. While the RTAR in East Boston may be higher when compared to other Boston neighborhoods, Eastie has been experiencing record low apartment supply and record-high rental prices. In 2019, pre-pandemic, the availability rate was 7.5%- nearly twice as high as the current rate! Renters interested in this neighborhood should take advantage while they can and move in ASAP. We expect prices to continue to climb and availability to continue to decrease.
East Boston's studio apartments are currently averaging $1,816. The average rent price for a 1-bedroom apartment is $1,922, for a 2-bedroom it's $2,421, 3-bedrooms average $2,846, and 4-bedrooms average $3,210.
Conclusion
One thing is clear- the supply of Boston apartments needs to dramatically increase ASAP. Unfortunately, the process to obtain permits is lengthy and drawn out. Additionally, rising inflation is increasing the cost of materials, labor, transportation, and basically all aspects of construction. Property owners are also seeing steep increases in maintenance costs for their existing rental properties, which unavoidably results in higher rents. Unless the city finds a way to expedite and incentivize real estate development, renters will continue to see rising rents for the foreseeable future.
For the time being, renters looking to prioritize having more Boston apartment options during their housing search should focus on areas with higher availability rates. The Boston Pads Real Estate Portal can keep you informed of any changes in the market, average rent prices by neighborhood, and more.
Tags: