Ten Ways to Make Your Boston Apartment Spooky This Halloween
Halloween is around the corner, and, while it isn't an "official" holiday, it is beloved by adults and children alike. What's not to love? Costumes, candy, and the perfect excuse to fill your Boston apartment with spooky décor. The more creative you get, the better your Boston apartment will look. Creative doesn't have to mean time- consuming or expensive, however. Whether you are hosting a last-minute party or want to provide trick- or- treaters with a unique experience, you've come to the right place.
Keep reading for ten (10) ways to make your Boston apartment spooky this Halloween. Who knows? Maybe you'll love our ideas so much it'll inspire you to turn your apartment into a full- fledged haunted house!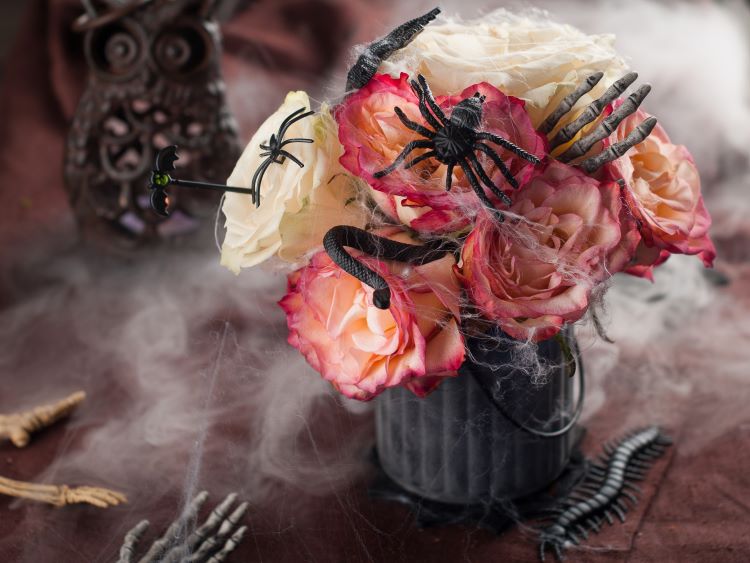 Create a Spooky Flower Bouquet
Props are always a great way to help make your Boston apartment look as eerie as possible for Halloween. A spooky flower bouquet is a great place to start. You don't need to be professional florist to make one! You should start with some dark or black flowers. You can even use some dead roses for an even greater effect or add some toy accents for more fun. For example, you can add some funky eyeballs on a skewer, or toy spiders, to your bouquet.
Add Glow in the Dark Messages to Your Mirrors and Windows
In addition to props, you can take advantage of existing features in your Boston apartment like windows or mirrors. With a little help from glowing paints or markets, this may be all you need to be Halloween ready. Adding glow in the dark messages to the mirrors and windows will really creep people out. Even if you don't have other Halloween decorations up, you can scare your friends. This holds especially true if you personalize some of the messages. Just imagine how scary it would be for your friend if one of the messages read, "We're watching you, John." If you really want to commit, pretend the lights go out as you reveal the message!
Take our advice, though, and make sure you choose carefully! There are inexpensive options ($15 or under) whether you have a blacklight or not. However, not all glow- in- the- dark products are equal. Some always require a blacklight to shine while others can "charge" under the sun.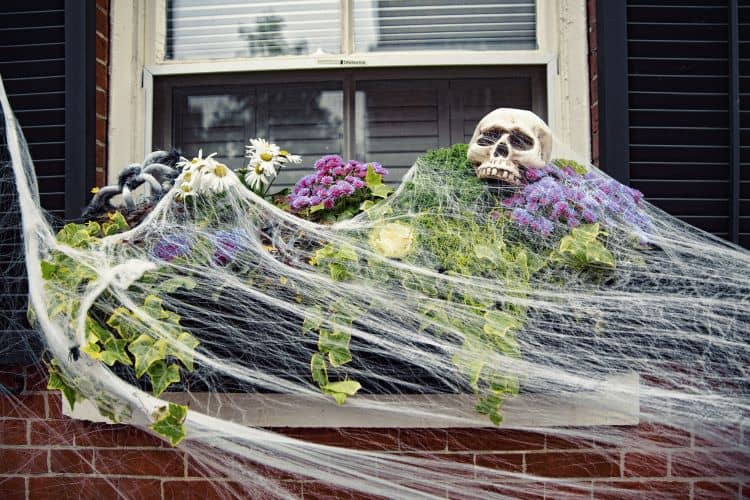 Drape Fake Spider Webs Inside Your Boston Apartment
Another classic Halloween image is a big, scary spider. Spiders were considered to be witches' natural companions. On top of that, many people have a natural fear of spiders and the webs that they create. If you drape fake spider webs inside your Boston apartment it is sure to spook your guests on Halloween. You can make these yourself if you have cotton balls at home and some hairspray. If you don't have that handy, it can be easier to purchase the stuff instead of making it yourself.
Make Your Own Potion Bottles
When most people hear the word Halloween, they immediately picture a witch. So, what do these evil creatures do to scare people besides riding around on their brooms? They make potions, of course. You can too! If you're hosting a Halloween party at your Boston apartment, you can easily make your own "potion" bottles. Print up some labels with scary fonts, burn the edges, and add any drinks to glass bottles. Then just serve and enjoy!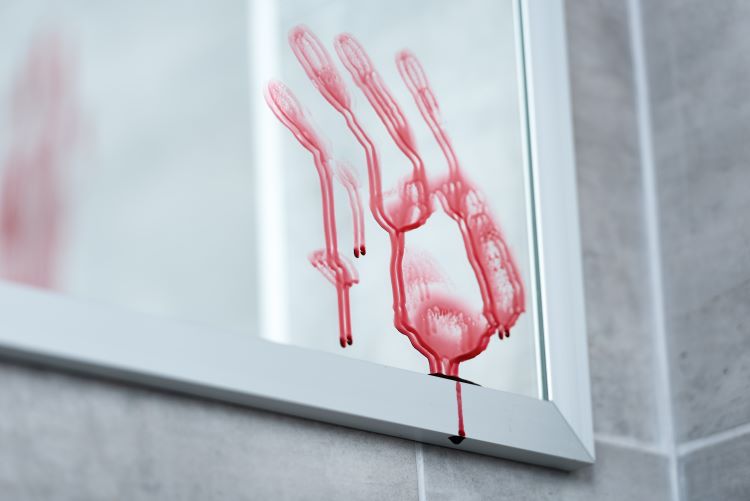 Fake Bloody Handprints
Let's face it. Most of us fear blood. Even the thought of it can make some people pass out. Halloween is the perfect time to take advantage of that fear. Spread some fake bloody handprints around your Boston apartment. Just make sure to use a washable paint that's easy to clean. Otherwise, you'll spend hours scrubbing away at those fake bloody handprints.
Put a Scary Decal on Your Street-Facing Window
Do you want to spook the general public? Even people who are not invited into your Boston apartment? You can easily accomplish that by placing a scary decal on the street-facing window. Make sure to illuminate it by lighting a candle directly under it. Not sure what a scary decal could be? It can be as simple as the outline of someone holding a knife- but have some Halloween fun with it!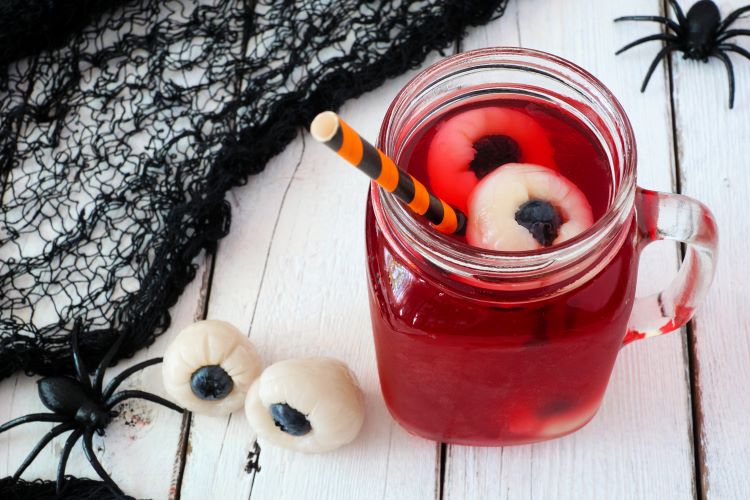 Have a Scary Drink Ready to Serve at All Times
If you're hosting a Halloween party at your Boston apartment, then your guests will expect to be served drinks. Keep a large pitcher with your favorite drink handy and add red dye to make it look bloody. You can even add some fake body parts, like eyeballs, to enhance the effect.
Play Spooky Music In the Background
Are you hosting a Halloween party at your Boston apartment this year? Maybe you're handing out candy to trick or treaters? A great way to spook out your guests is to play eerie music in the background. Look at the soundtracks for your favorite scary movies. There should be some great options there, especially tracks that play during suspenseful moments.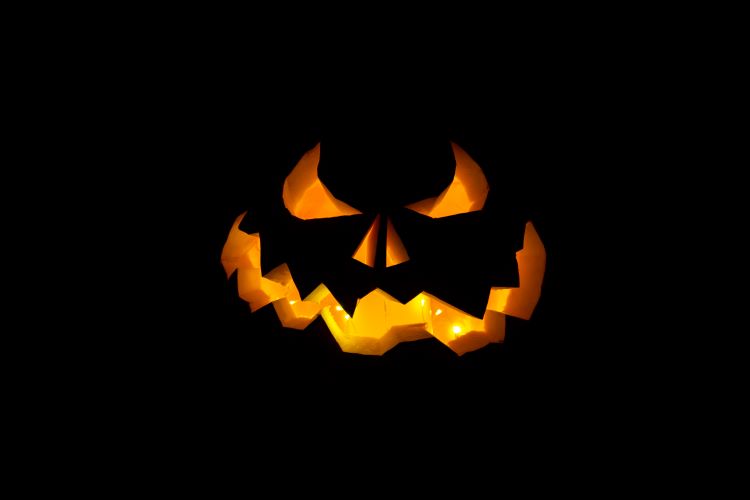 Jack O Lanterns
Jack O Lanterns are perhaps the most time tested and popular Halloween prop of all time. A carved pumpkin and a candle can go a long way in creating spooky shadows. Although most people place them outside, they can also be displayed inside your Boston apartment.
Place Dolls in Unexpected Places
A great deal of people considers dolls to be scary. In fact, there are many horror movies centered around the haunted doll trope. A great way to scare people is to place dolls in unexpected places around your Boston apartment. Have an empty cabinet? Sit a doll there and ask someone to grab something in it. Even people who are not scared of dolls will be freaked out to find them there!
In conclusion, there are many things that you can do to make your Boston apartment look scary this Halloween. We hope you had fun reading this article and end up using some of our spooky decorating ideas. If you need help with any real estate related needs, please visit the Boston Pads online portal. Our interactive site is full of valuable information. If you're searching for a new Boston apartment, you'll find an abundance of useful data. The same holds true if you're looking to purchase or sell a home in the Boston area. Happy Halloween!