Are Boston Multi-Family Homes a Good Investment?
Boston real estate continues to be a solid choice for today's investors, particularly due to its persistent price appreciation over the last decade. It helps that the Boston rental market has proven to be resilient. In our 2022 Boston apartment rental market report, we discussed the quick correction of the rental market after the unprecedented increase in rental supply numbers due to the COVID-19 pandemic in 2020 and 2021. This was great news for Boston property owners, who are also noting their current renters are renewing their leases at higher rates than previous years. No investment is without risk, but Boston multi- family homes have proven to be a good long-term investment for many landlords.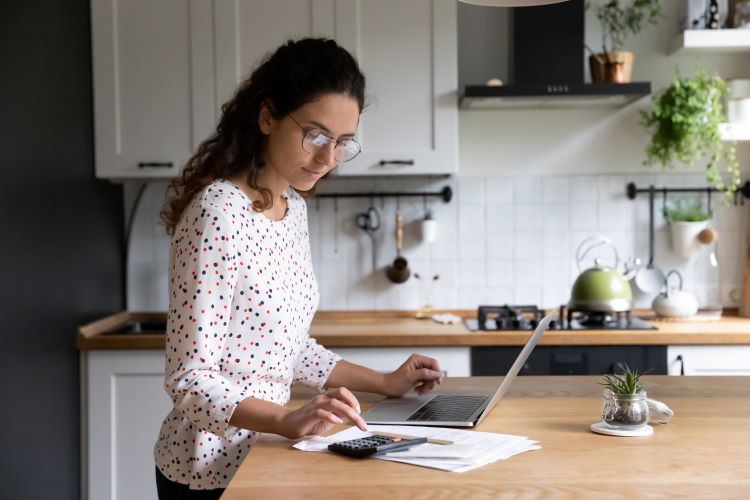 First, What Constitutes a Good Investment?
Before investing in Boston real estate, you must consider your responsibilities and way of life. While there are many other asset types in which you may consider investing, you need to pick one that matches your lifestyle. You obviously want an investment that makes you money, but beyond that you also want one that aligns with your available time, your financial goals, and the amount of risk you are willing and able to withstand. As with any other business, real estate investing involves capital, potential risks, and needs consistent effort.
When starting out as a real estate investor, the first key to success is to match your commitment, your talents, and above all – your goals. Simply put, what are you trying to accomplish? Are you trying to supplement your income? Start a new career? Be your own boss? You don't automatically need a superbly detailed business plan, but it's critical for you to understand what you hope to accomplish by investing in real estate—both professionally and personally.
Consider Your Available Capital
Another key factor any real estate investor needs to consider is capital, particularly in a market as expensive as Boston. Irrespective of how you choose to invest in real estate, you will need capital. As an investor you will need to pay recurring bills (also known as carrying costs), on top of purchasing the property. There are many loans available for real estate investors which you may qualify for. Even if you obtain financing, you'll likely still need to use some of your own money, particularly if you're just starting out. Your credit rating will also determine the rates you get on such loans. Having bad credit doesn't entirely preclude you from stepping into this business, but it might influence your choice of investment strategy.
Another crucial factor when it comes to real estate investing is your availability. Will this be a full-time business for you? Are you exploring real estate as a part of your retirement strategy? Will you need to hire a property manager and therefore incur that additional cost? You have to be honest with yourself about your ability to commit your time aside from your other responsibilities. The answer to these questions will determine whether it is a good investment for you.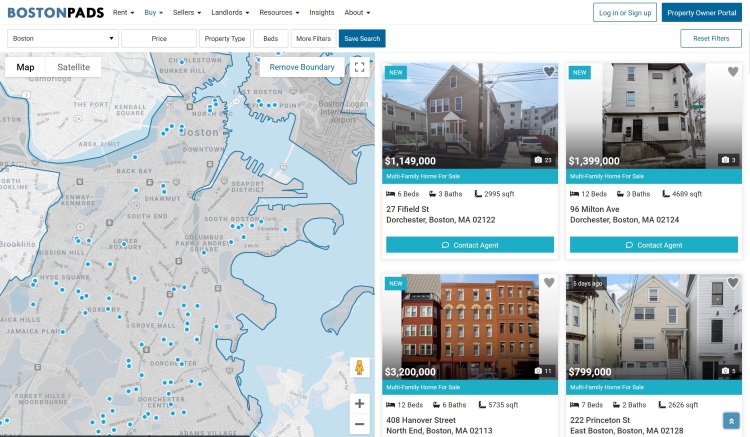 Multifamily Investing Includes Multiple Product Types
Multifamily properties come in many different shapes and sizes. The choices are virtually endless. They range from a duplex on a small street within the outskirts of Boston to 4-family in the middle of town. You may also go the route of new construction if you are able to pay top dollar, or you may want to save some cash and invest in multifamily homes that need rehab work. Yet another multifamily investment alternative may be older multifamily properties that have already been rehabbed. As an investor in Boson multifamily homes, you may have to consider tenant occupied properties for their cash flow, and whether you want to – or are able to – vacate the existing tenants.
An owner-occupied multifamily property is one within which the owner of the building personally occupies one of the residential units within the building. Countless successful real estate investors started their real estate investment portfolio by purchasing a two- family and living in one unit.
As your property portfolio grows, you'll be able to opt to invest in larger multifamily properties. Properties with five or more units are defined by lenders as commercial property, and investors consequently view them differently. To be clear, multifamily housing with 2-4 units are treated as residential properties, which implies they get similar financing as houses and condos. On the other hand, multifamily buildings with 5+ units are generally treated as commercial with differing financing products.
Pros of Investing in Boston Multi-Family Homes
Time to Scale
The time and energy needed to grow your business specializing in multifamily homes in the Greater Boston is significant, but no more so than pursuing single-family homes. There are many individuals who have amassed large numbers of units in an exceedingly relatively short amount of time. While the work of locating a property, running the numbers, completing the due diligence, and closing is substantial, so is the ability to scale the number of units within a relatively short amount of time.
Ease of Management
It's simply far easier to manage 2, 3 or even 10 tenants all located under one roof, rather than addressing the needs of the same number of tenants located in multiple locations. In a multi-family building, the needs of the tenants will likely be relatively similar, and many (but not all) will have to do with common, inter-related property issues.
Ease of Maintenance/Repairs
From the instant the paperwork is signed, there will be things that require attention. In a multifamily building, all the units were likely built using the same specs, fixtures, and materials. As an investor and property manager, this factor alone will save you time and money when it comes to providing maintenance and repairs. Once you become familiar with the specs of the units, you could even potentially keep a small inventory of materials common among the units such as paint and light fixtures. This will provide you the ability to save time on the maintenance side and may also allow you to save on materials. It might make sense to buy using trade or bulk discount pricing, rather than as a single-item last minute emergency purchase.
Lower Risk Profile
Boston multi-family homes also offer the additional benefit of spreading and lowering your business risk profile. With one family rental unit, it's either occupied or it's not. That means, if you have a mortgage, you may have to cover the entire value of the mortgage (and other expenses) without a rent payment coming in to offset the expense. With multifamily, there are more tenants among which to spread out your mortgage and other expenses. If you own a 4- family and 1 unit is vacant, there are still 3 paying tenants. It's entirely possible that these 3 occupied units could cover your entire mortgage payment. This provides protection for the investor. Even though your cashflow might be temporarily reduced, you're not facing as big of a loss.
Potential for Appreciation
Price appreciation is yet one more great advantage of Boston multifamily investing versus single-family investment properties. Within the single-family arena, you're highly dependent on how the properties around you are valued, and whether you are doing substantial improvements to the property. With multifamily, the indicators of value and appreciation are more property-specific such as the cash flow it produces, the level of occupancy, and the condition of the property itself. Consequently, if your Boston multifamily property has a high occupancy rate, quality tenants, and produces positive cash flow, your property's potential for appreciation will continue to grow as long as you are willing and able to make decisions and improvements that maximize your net operating income.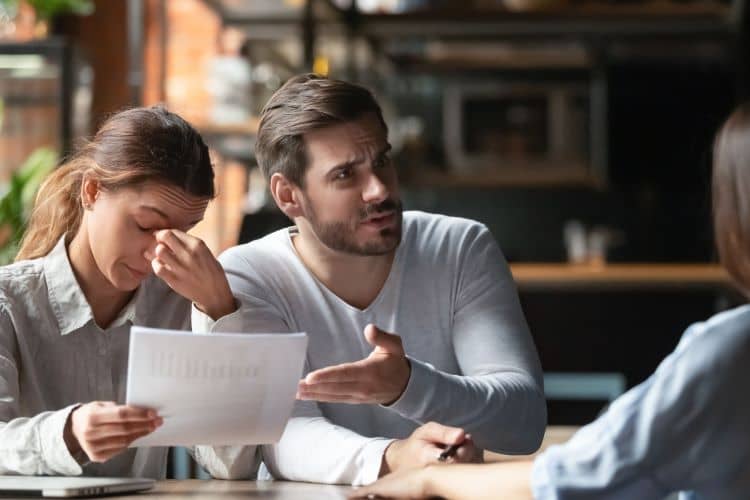 Cons of Investing in Boston Multifamily Housing
Tenant Disagreements and Turnover>
Because tenants will live closely to each other, the likelihood of tenant disagreements rises substantially. This can happen for any number of reasons – noise, clutter, smells, parking, etc. A part of this may be mitigated with good tenant screening, but regardless of how well you screen them, this may occur and contribute to turnover. Spend time reviewing applications and even interviewing the tenants you plan on accepting. Correct leasing paperwork is also a must, if you have coverage in your addendums and/or lease, usually it's easier to solve issues that may arise. Work with an experienced agent that has paperwork to mitigate any potential problems.
Down Payment and Cash Reserves
Multifamily properties generally have a much higher price tag than single family residences. As a result, they will require a bigger deposit. It's not uncommon to expect to place 20-25% down on a multifamily property. The payment will be larger if the property is not owner-occupied because that type of property is treated differently by lenders who see that as a smaller risk. Additionally, you need to be prepared with cash backing or cash reserves. While there may be opportunities for creative financing that would require little or no or no money out of pocket, those arrangements are few and far between and usually require the property to be owner occupied for a certain period of time.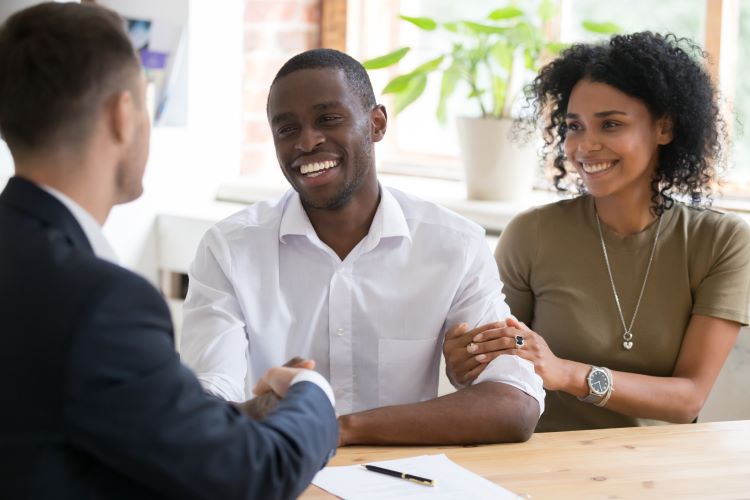 Boston Pads Services for Multi-Family Investors
Agents partnered with Boston Pads have direct relationships with over 16,000 landlords in Greater Boston. These agents specialize in leasing as well as multifamily investment sales. After all, the two go hand in hand. If you invest in a multifamily property and list it with any of our partner brokerages, you will directly reap the benefits of the largest real- time real estate platform in Boston. We look forward to working with you.
Tags: