How to Finance a Boston Multi-Family Investment Property
Investing in multi-family properties in Boston is a great way to build long-term wealth and reach financial freedom. These properties have two or more units, which are rented out to tenants, making them an attractive investment option as they provide multiple streams of rental income. In Boston, demand for apartments is consistently outpacing supply. The real-time vacancy rate in Boston is currently right at 0.51%- and has maintained itself under 0.65% throughout 2023. This means over 99% of all rental properties are currently occupied! Thanks to its strong economy, growing population, and high demand for rental properties- Boston is a great location for real estate investors to consider.
Financing such a venture is an essential step if you're thinking about buying a multi-family home in Boston. In this article, we'll go through the different financing alternatives that are out there, the requirements for financing approval, and advice for financing a multi-family building in Boston.
Financing Options
Investors have a variety of alternatives for financing Boston multi-family properties, including conventional mortgage loans, portfolio loans, FHA loans, hard money loans, and commercial loans. For first-time investors with solid credit and a reliable income, conventional mortgage loans are a popular choice. If your situation isn't as straightforward, there are other options for you.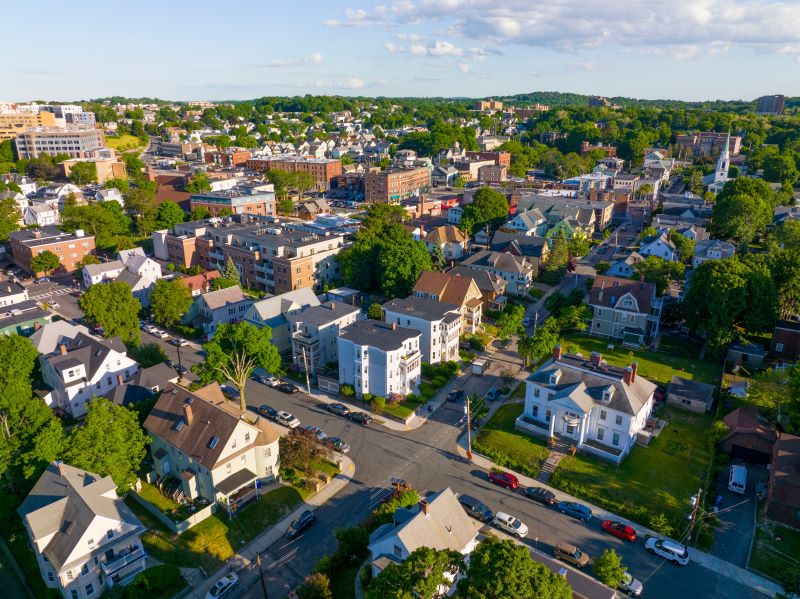 Portfolio Loans
For investors with multiple investment properties in their portfolio already, portfolio loans can be a great choice. Often, seasoned investors do not meet the strict criteria to obtain a traditional mortgage loan. A portfolio loan is not sold to government-sponsored entities such as Fannie Mae or Freddie Mac. Instead, the lender keeps the loan in their own portfolio and assumes the risk of the loan. A portfolio loan has the advantage of giving the lender more latitude in terms of their underwriting standards. This means they can take into account aspects other than the borrower's credit score, like the property's potential for cash flow and the borrower's overall financial situation.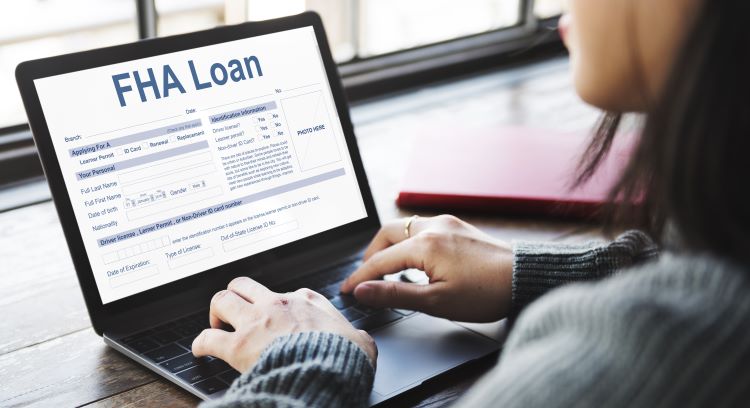 FHA Loans
For investors with poorer credit scores, FHA loans, which are backed by the Federal Housing Administration, are a more realistic choice. FHA loans offer more lenient credit score requirements and the Federal Housing Administration (FHA) insures this particular form of mortgage loan.
If you have a credit score of 580 or higher, a 3.5% down payment is required, while a 10% down payment is required for those with scores between 500 and 579.
FHA loans do have some restrictions, though. The maximum loan amount for an FHA loan differs depending on the borrower's location, and mortgage insurance premiums may be necessary for the duration of the loan. In Boston the borrowing limit for two- unit homes have a limit of $1,060,000. Three- unit multifamily properties in Boston have a limit of $1,281,300.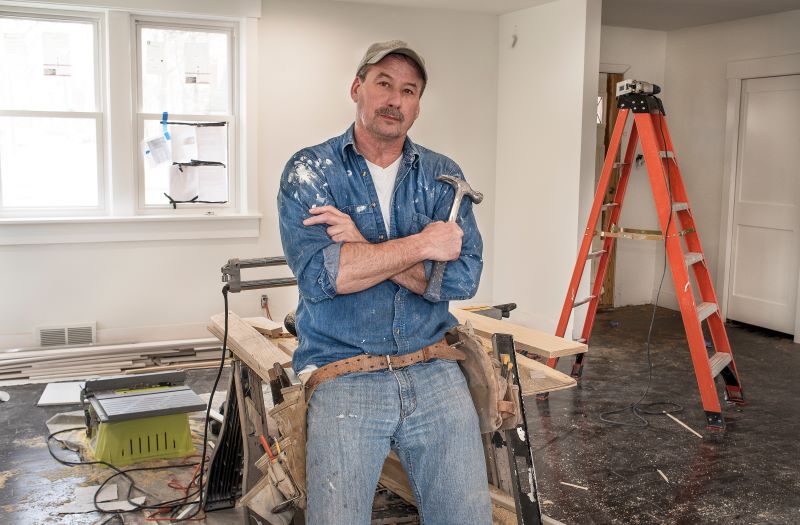 Hard Money Loans
Hard money loans are a type of short-term, asset-based loan that is typically used by real estate investors who are looking to purchase and renovate a property quickly. Overall, a great option for those needing fast funding and more flexible underwriting criteria. The borrower's credit score may not even be taken into account by some hard money lenders, who instead prioritize the value of the collateral and the borrower's ability to repay the loan. Hard money loans are generally offered by private lenders or small lending institutions. However, due to the additional risk to the lender, hard money loans typically have higher interest rates and costs than conventional mortgage loans. Additionally, a bigger down payment, often between 20% and 30% of the property's purchase price, may be required from the borrower.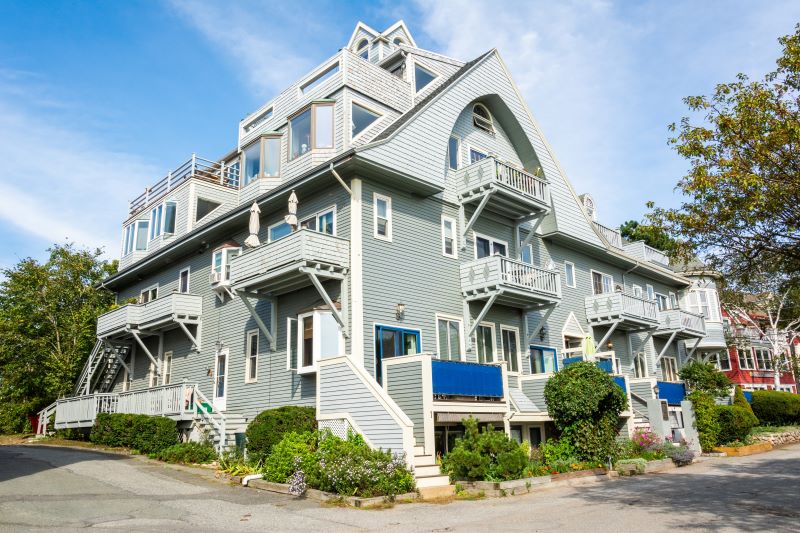 Commercial Loans
Commercial loans are a type of financing that can be used to buy or refinance income- producing properties, such as residential multi-family properties, office buildings, and shopping malls. Instead of considering the borrower's credit history or debt-to-income ratio when approving a commercial loan, the lender will consider the property's cash flow and the borrower's business plan. In addition, commercial loans often have shorter repayment durations, ranging from 5 to 20 years, whereas conventional mortgage loans may have terms of 15 to 30 years.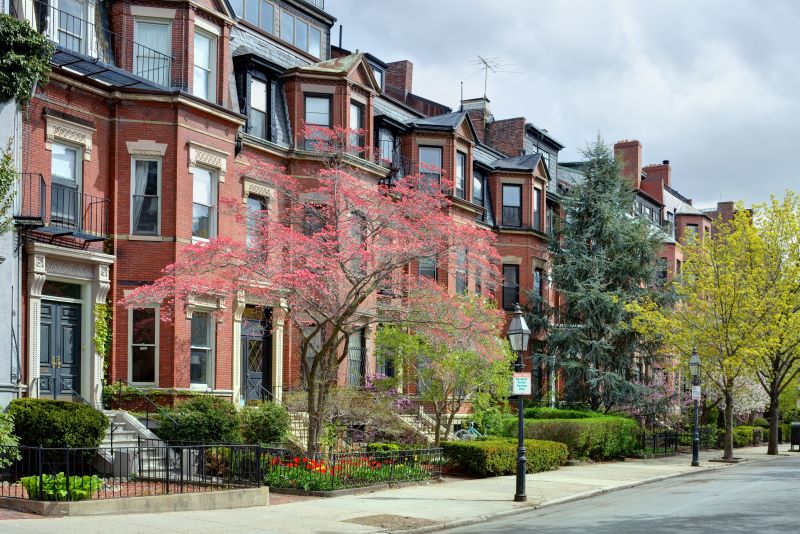 Tips for Financing a Multi-Family Property in Boston
There are a few things to consider while financing a multi-family property in Boston. Investors should first work to establish a solid credit history before submitting a funding request, in order to have more options. This can be accomplished by keeping up with bill payments, lowering debt, and removing any inaccuracies from their credit record. Second, investors should put money aside for a greater down payment because doing so can improve their loan terms. Obtaining financing pre-approval can help investors determine how much they can spend on a home. Since local lenders have a better understanding of the local market, it can be extremely beneficial to work with them.
Boston Pads is a premier online platform that makes the multi-family buying process more efficient and lucrative. Even if you've purchased investment property before, with the resources of Boston Pads it can be faster and more rewarding. We can help you with all aspects of Boston real estate. Each year, we receive hundreds of private off market investment opportunities through our thousands of landlords looking for a discrete sale to qualified buyers. Our team can put together a deal for you that you might not be able to find through traditional sources. Contact us to work with experienced industry professional that knows each local neighborhood market better than most agents. We look forward to helping you grow your real estate portfolio. Happy Investing!
Disclaimer: Please note that certain types of mortgages, such as FHA loans, may have occupancy requirements that mandate the borrower to live in one of the units for a certain amount of time. Be sure to carefully review the terms and requirements of each financing option before applying and consult with a licensed mortgage professional or financial advisor before making any investment decisions.
Tags: