Finding a Boston Apartment for January 1
As the new year comes our way, are you looking for a change of scenery? Maybe a bigger place as you continue to work from home? An apartment with a huge kitchen for all of your bread making experiments? Or some extra space for a new furry friend?
There's plenty of reasons to shop around for a new apartment once 2021 hits. No matter yours, we've got you covered for tips on how to find your perfect place. No matter where you're looking or what your wish list looks like, there's a great place out there for you. And we can help you find it! Keep reading to get the best advice on finding a Boston apartment for January 1st.
Spend your time wisely
Even if you're looking for an apartment available for January 1st or January 15th, you might also want to consider pads listed on various websites for December 15th or displayed as "now". Often times there are outdated local and national portals that have apartments listed for December 1st, but that doesn't mean they are not available for a future date. There are lots of sites out there that don't have proper filters in place to help clean up and organize your search. Amazingly, some national and local real estate portals do not curate their data or provide enough human oversight for their apartment listings. This prevents them from their listings current.
Also problematic, is that many real estate websites don't even allow you to search for the date you are looking for. So it is very important that you visit apartment and real estate websites that give you the ability to search for the date(s) you are seeking, and also spends the time, money, and resources to give you accurate data. Time robbers such as inefficient, outdated or unregulated websites can zap hours of time out of your life and leave you frustrated because they leave you chasing apartments that rented a long time ago. While it is possible that you might find a great apartment deal on an outdated or inaccurate website; you have to weigh that against your time and frustration. Success in finding a Boston apartment often comes down to how you value your time and your mental piece of mind. If time is important to you, it's probably a solid strategy to find the local market leaders in apartment leasing.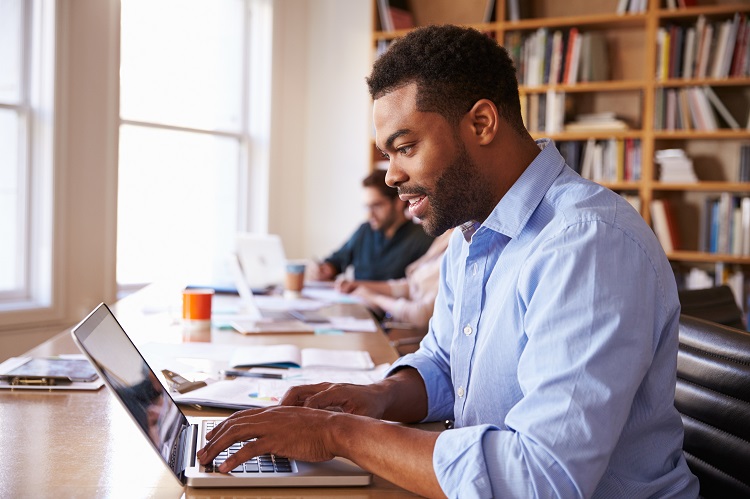 Plan ahead
You have may have heard the most overused phrase in the world "If you fail to plan, plan to fail." No truer words could apply to finding a Boston apartment. The worth is in the work – and planning gets you the value. You have to put a plan together that takes into account the real time apartment rental conditions. Currently, landlords are offering all kinds of incentives to get you to move into apartments as quickly as possible. Greater Boston property owners hate being vacant even for one day. Once you understand that fact, then you can work with a knowledgeable and trusted real estate agent that specializes in apartment leasing. Real estate agents that are true apartment rental experts are able to tell you how long an apartment has been on the market. It's a real estate agent's job to know where the specials are. A professional real estate agent needs to know how many times the apartment price has been reduced and how long those specials will remain available.
Landlords in Greater Boston have been changing their prices around more rapidly than ever trying to find what works to get places rented. You might find a place you love with a discount on the first month's rent, or even one where you don't have to pay for the first month. Looking for apartments available now gives you a bit more flexibility as landlords cut deals with real estate agents and tenants. Certain buildings in our database will not only pay the broker's fee, but are offering up to three month's free rent for immediate move ins! Come up with a plan that works for you and communicate that plan effectively to a real estate agent.
Finding the Best Deals
The best deals to rent right now are the vacant apartments. Grabbing an apartment now also gives you the benefit of moving in without having to stress about time. You'll have more time to move out of your current place and get settled into your new apartment. You can even beat the craziness of the holidays and set up your new home before the holidays are in full swing. You can absolutely grab a steal of an apartment right now, and especially right before 2021 because landlords just want their place rented and to move onto other matters. If you put a solid plan together and cover a lot of vacant apartments quickly, you can make a decisive move that can yield benefits for you the entire year in terms of a better apartment and cheaper rent. Be prepared for landlords to want you to sign a lease that ends on 8/31/21. You are also going to have to consider that landlords in Greater Boston are going to probably ask for an increase in the rent starting on September 1st 2021 as stabilization returns to the Boston rental marketplace.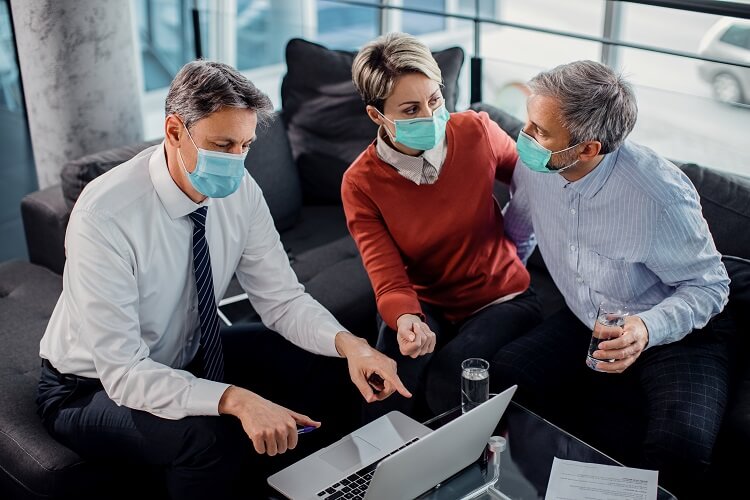 Act Quick
If you're looking for a place starting January 1st, it's a good idea to get started on your search as soon as you can. Waiting never works because you have a lot of ground to cover. For every 10 units that are average, you can find one that usually stands out, and sometimes that unit is in the same apartment building! The name of the game here is speed. You want to see the most apartments in the shortest period of time so that everything is fresh in your mind so that you make the best decision possible. While you're looking around, make sure you act quickly on apartments you love. Regardless of a pandemic or not – a great apartment always rents quickly. If it looks great to you, chances are it looks fantastic to nearly everyone else looking in the same area and price range.
This is especially true if you find a good deal. If a landlord suddenly makes a quick price drop – even of only $25 dollars per month, it is often enough to trigger a rental. The apartments with great deals and lower move in costs are sure to be the first ones to go, so time really is of the essence. If price or initial move-in costs are your biggest concerns, start your search now and get in touch with a real estate agent.
Work with an agent that has access to the most listings
To find the best apartments out there, you should be working with a real estate agent that has the largest database. Not all real estate companies are created equal. Some offices focus on mostly residential sales and provide rentals as a side hustle. That some companies don't really focus on leasing can have a really bad impact on your ability to get the best place for the right price. Agents with the largest real time databases know the lay of the land, what apartments are out there, and what a good deal looks like. They'll be able to help you find your dream home. Since they have access to large databases of apartments, they can find you exactly what you're looking for. Just as important, they can take some of the stress of house hunting off of your shoulders. You want to work with real estate agents that share their listings within a giant network and have access to the most keys so that your showings run like clockwork. Speed matters.
Just make sure that you're working with a reliable and reputable real estate agency that rents hundreds of apartments per year, or more. Look for one with good reviews, or even ask a friend for a recommendation. Do your research before picking one, since some agencies even have access to exclusive listings that only their clients can view. Check to see how they rank on google, chances are if their website is invisible to the world for most apartment related keywords – no landlord ever finds them and gives them their listings. Page rank matters. Organic keyword searches can tell you a lot about the strength of a real estate company or platform.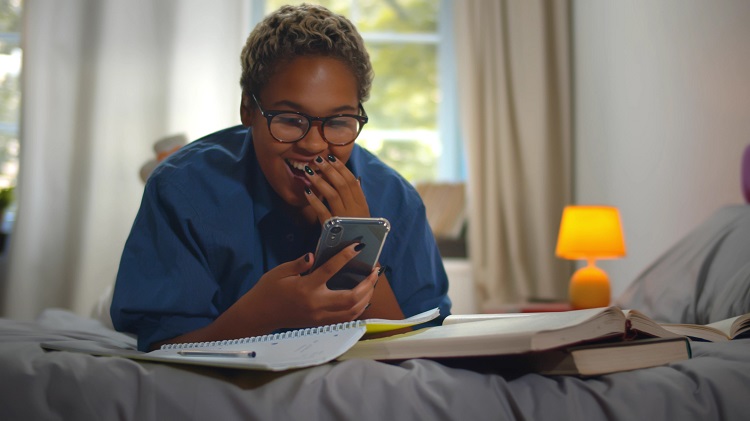 Tips for finding a Boston apartment for students
If you're a student in the Boston area looking to save some money, consider looking for an off-campus apartment. While it might seem a bit complicated if you have never tried it before, you can actually save a lot of money by living off campus. Many landlords with apartments near colleges have empty units as schools continue to operate virtually. Since landlords are not making any money on their empty apartments, there's opportunities to find super cheap places right now.
Moving to an apartment also comes with a ton of perks you can't get in a dorm. Not only will you get out of the cramped dorms and get your own room, but you'll also have access to a more private bathroom and a kitchen. You can save lots of money by cooking for yourself instead of relying on the expensive campus meal plans, and you get to pick what you eat. It also appears that major universities haven't been dropping their on-campus housing prices, while off campus rentals are offering a much better deal!
Give us a call
Finding a Boston apartment in time for the new year can be stressful, but if you follow our tips you'll be cozy in your new home in no time. Just make sure to stay proactive and get searching right away. You can start your search with our database, which is constantly being updated with new listings and price reductions. As the most comprehensive rental database in the Boston area, you're sure to find something you love before January 1st.
Tags: