Top 6 Rooftop Bars in Boston
It's summertime – time to soak up the sun in the daytime and dance under the stars at night. Lucky for you, Boston has plenty of options when you're ready to hit the town without being stuck inside. And what better way to take in the sights of Boston than from one of its amazing rooftop bars. Here are 6 of the best rooftop hangouts in the city.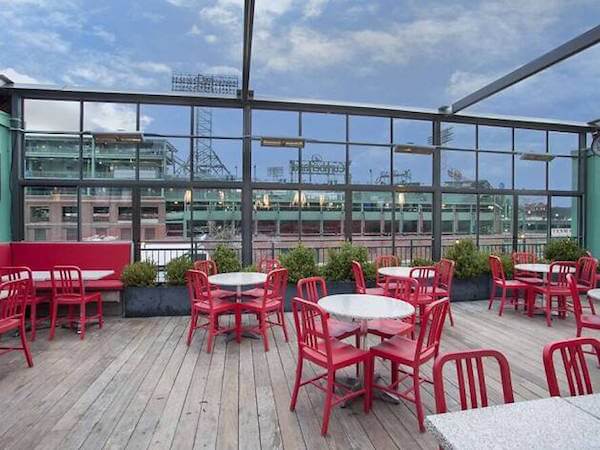 If you want to feel those classic summer baseball vibes without shelling out for a game ticket (and overpriced ballpark beer), Tony C's Fenway is the place for you. On game nights you can mingle with fans headed to the stadium as you make your way to the bar. You'll be able to hear the sounds of the stadium as you sip a local brew and watch the game on the big screens. When it comes to great rooftop bars, Tony C's Fenway location combines all of the best pieces of a baseball atmosphere without any of the hassles.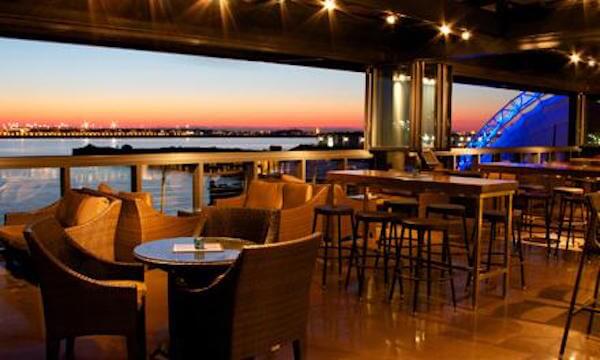 Looking for a more swanky experience? Make your way to Legal Harborside, an elegant seaside cocktail bar attached to a delightful seafood restaurant. With a retractable glass roof and movable walls, Legal Harborside has the added advantage of being open all year round. During the wintertime, the retractable glass roof and walls will keep you warm and remind you that you'll eventually be able to enjoy the outdoors once again. The restaurant located on the floors below the bar is an experience in itself—actually, three experiences as each of the three floors offer a different atmosphere and menu. Once you've enjoyed one (or three) fabulous meals, make your way up to the rooftop to finish the night with drinks, views, and a classic Boston experience.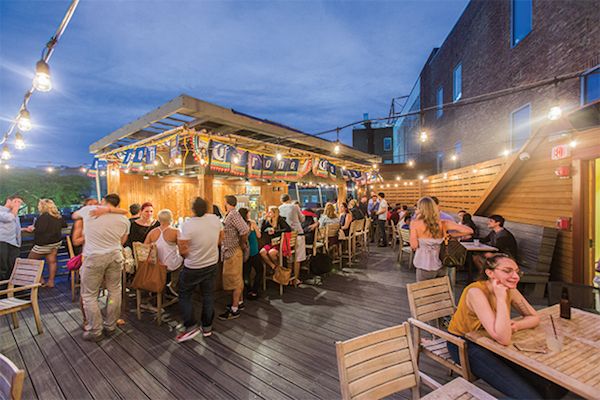 If a South of the Border experience is what you're after, your best bet is Felipe's Taqueria. Overlooking Harvard Square, Felipe's offers an incredible atmosphere along with its famous margaritas, nachos, and (of course) tacos. There's no better way to take a break after a long day of work, study, or play than to sit back with friends and enjoy the warm, friendly atmosphere that combines traditional Mexican fare with a quintessential Boston neighborhood feel.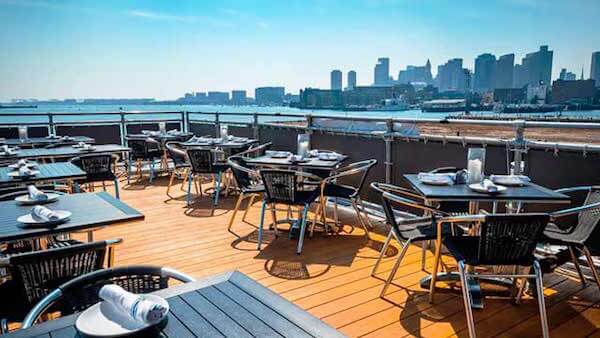 Music lovers seeking a chill place to listen to music while sipping their favorite cocktail flock to The Sinclair in Harvard Square. The Sinclair is primarily a music venue, but it doubles as a gastropub and serves dinner and drinks seven days a week. This venue has a more relaxed vibe with no pretension. What it does have, is something for everyone: drinks, food, music, and unbeatable views of Boston from its rooftop terrace.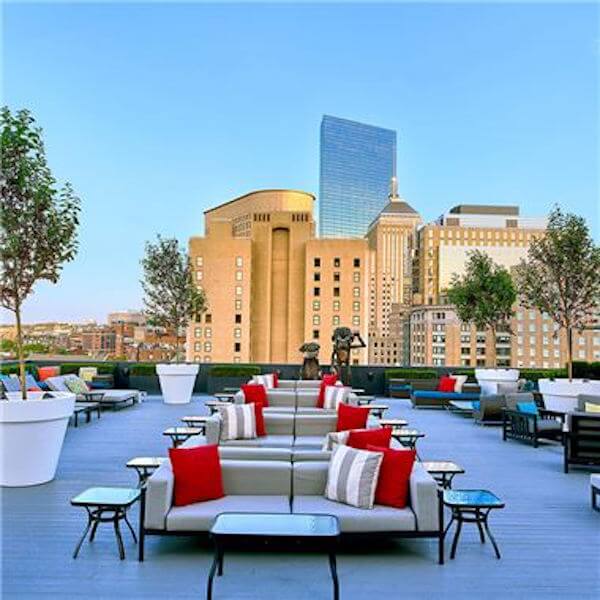 The theater district is a great place to see and be seen among the Boston in-crowd. And what better way to feel a part of the action than from one of Boston's most popular rooftop spots? Rooftop@Revere sits atop the Revere Hotel and includes a pool, cabanas, and a fully stocked bar. Hotel guests take advantage of the rooftop amenities, but they don't get the fun all to themselves. Locals can purchase a day pass and enjoy the pool all day long, or wait until 5 pm to enter for free. Either way, there's no better place to relax, drink, and enjoy your own little piece of paradise in the heart of Boston.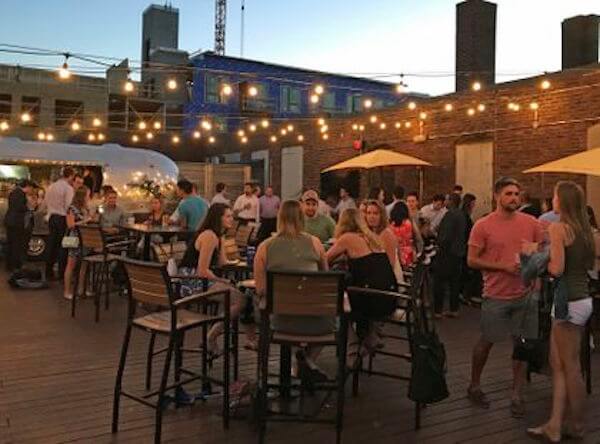 Are vintage vibes your style? The Airdeck at Coppersmith has a unique, comfortable feel that invites relaxation, mingling, and nostalgia. The restaurant is situated on top of an old copper foundry, offering true historic charm. An authentic Airstream trailer turned bar and casual painted picnic tables invite you to socialize with strangers while you enjoy the best brews Boston has to offer.
In Boston, it's important to seize the summertime while it lasts. Why spend it inside? Visit one of these excellent rooftop bars!
Tags: