11 Best Deals for Boston Apartments Available 11/1
Fall is here and it's time to get cozy…in your new apartment. Boston is notorious for being a city centered around September 1st move in dates, but we've dug up a few gems for you that are available in the next few weeks. Moving in November is a dream since most people are already settled and odds are you'll find a great deal. That's even truer with the ongoing pandemic when apartments are sitting empty while people look for housing outside of the city and landlords are desperate for renters. You have more power than ever as a renter, so let's take a look at some great apartments you could call yours. We've got you covered, whether you want a big three bedroom place in East Boston or a spacious spot in Somerville.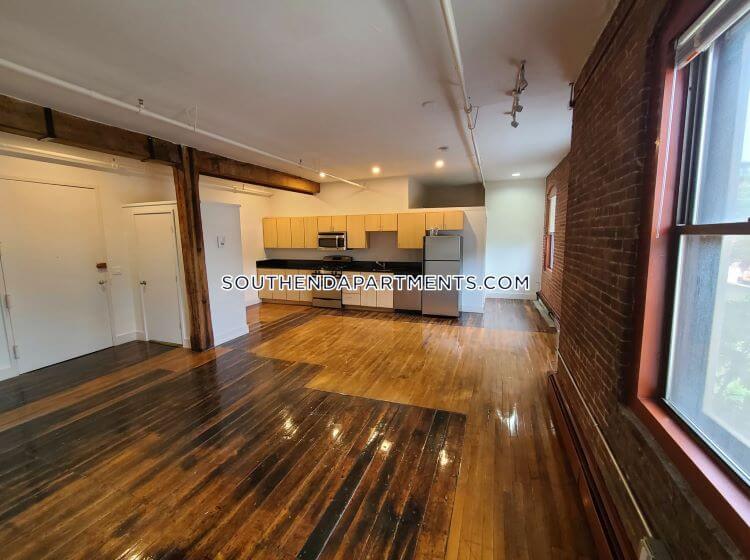 You'll get the best of both worlds here with unbeatable amenities and a fantastic location close to the Massachusetts Ave T stop. The open-plan apartment is spacious with beautiful touches like original hardwood floors, exposed brick walls, and tons of natural light. The kitchen is fully equipped with a dishwasher and you'll find laundry in the building's common areas.
This place is a great deal at $2400/month since that price includes heat, hot water, and electricity, plus you won't have to pay a broker's fee. Take a look at the listing for photos, a virtual tour, and the agent's contact information.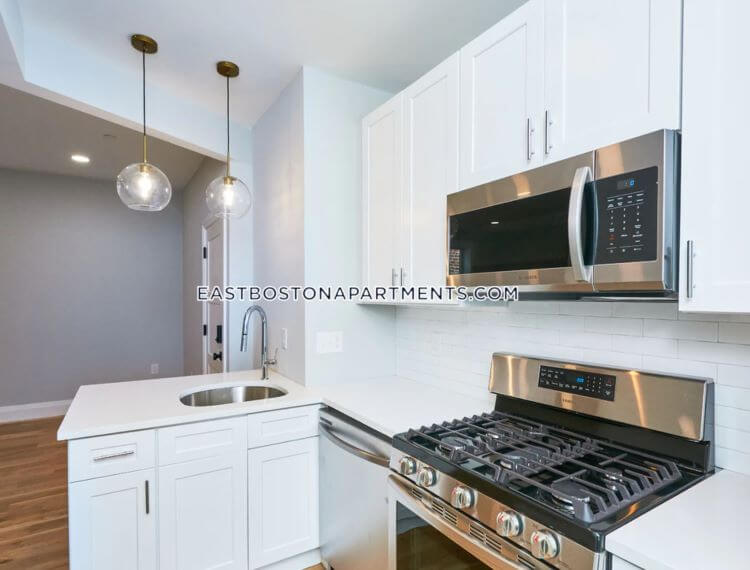 This swoon-worthy, newly-renovated three bedroom apartment is to die for. From the beautiful hardwood floors and central air conditioning to the pet-friendly policy and stainless steel kitchen, this one is a gem at $3300/month. If that didn't win you over, the amenities are ultra luxe with laundry in-unit, three full bathrooms, no rent due until January, and no broker fee. Grab your closest friends and check out the listing for photos and a tour.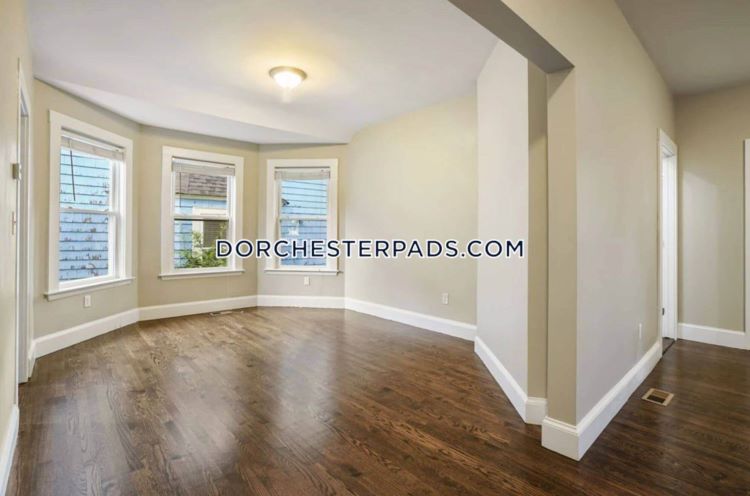 We've got another high-end offering for you here with this newly-updated one bedroom apartment just blocks from the Fields Corner T stop. The beautiful muted colors of the walls and hardwood floors will draw you in while the jaw-dropping stainless steel appliances will convince you to move in. The apartment is spacious and full of natural light so you'll enjoy each moment you're here. As for amenities, you'll get on-street parking and air conditioning when you call this place home.
Take a virtual tour of this $1800/month steal at the listing page.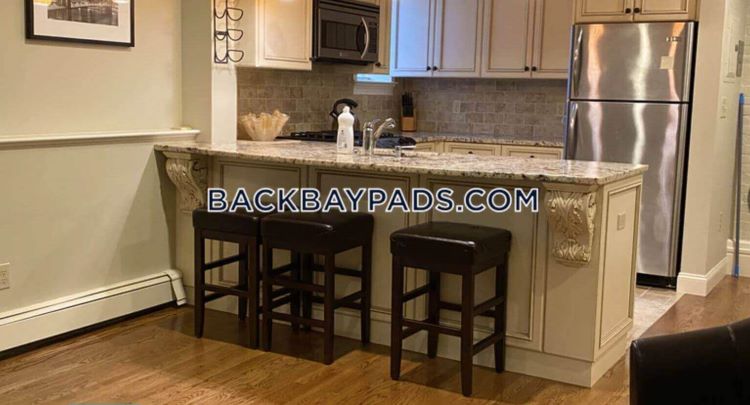 If you're looking to move quickly without any hassles, this is the place for you. This one bedroom beauty in Back Bay comes fully furnished and even has a dishwasher and air conditioning. The location is incredible, right next to the Prudential Center, and the modern look and feel of the apartment is perfect for anyone.
For $2000/month, which includes heat, hot water, gas, and electricity, this place can be yours. Head to the listing page for more information.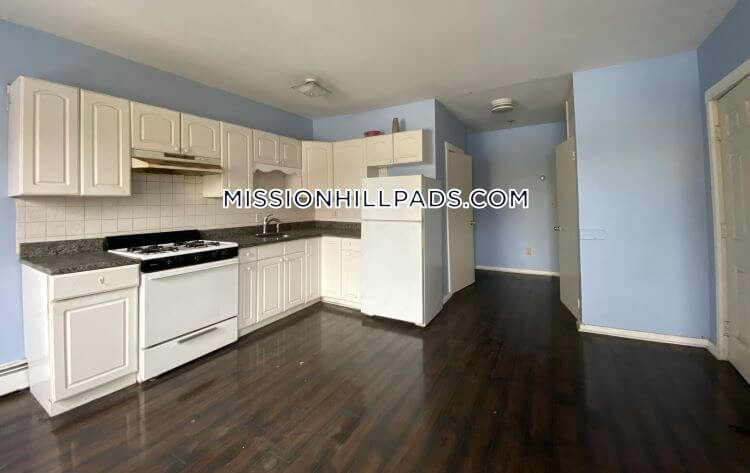 Located just minutes from the Brigham Circle T stop, you won't find an apartment with a location this great for such a low price. This $2799/month unit boasts enough room for you and two of your friends to spread out and get the most out of the space. Here you'll find beautiful hardwood floors, an open kitchen, granite countertops, and a gas stove. Each of the rooms is spacious with plenty of natural light, plus the building has laundry so you'll have everything you need right here.
This unit is a great find, coming in at 11.81% lower than the average rent of a three bedroom place in Mission Hill. With its incredible location and spacious rooms, it won't be around for long so check out the 3D Tour and get in touch with the agent today.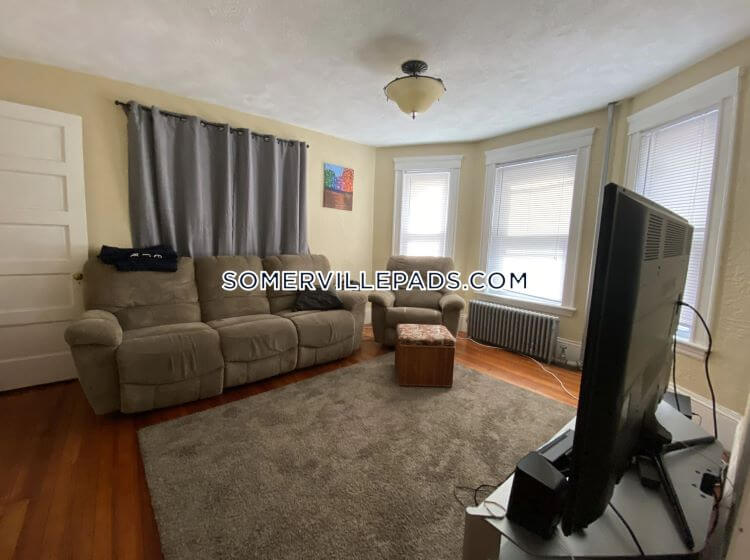 We found the perfect place for anyone looking to keep their quarantine bubble intact and live with all of their friends. This spacious five bedroom place is big enough for you and all of your friends across two floors, plus it has two full bathrooms. Here you'll find beautiful hardwood floors, modern appliances, and rooms flooded with natural sunlight. In the back, there's a covered patio and an outdoor patio so you can enjoy views of the outdoors and some extra sun.
For $3950/month, the apartment comes with parking on-street, laundry in the building, and a cat-friendly policy. If this sounds like the perfect place for you, head to the listing page to see a virtual tour and contact the agent.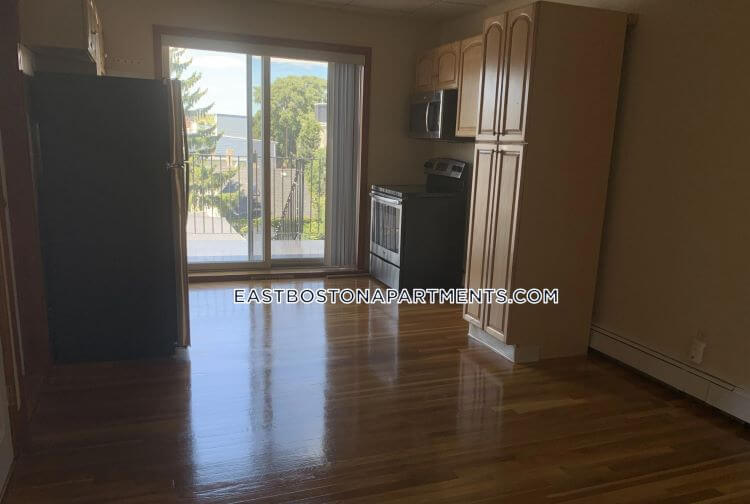 Attention pet lovers- we found the place for you. This spacious one bedroom apartment in East Boston is great for anyone looking to move with their furry friend. You'll love the hardwood floors throughout and the modern kitchen. All of the rooms are filled with natural light, and you even get a balcony attached to the unit. If you have a car, the apartment also offers parking. Coming in at $1600/month, which includes heat and hot water, you know you're getting a great deal. Get in touch with the agent today if this sounds like it could be your future home.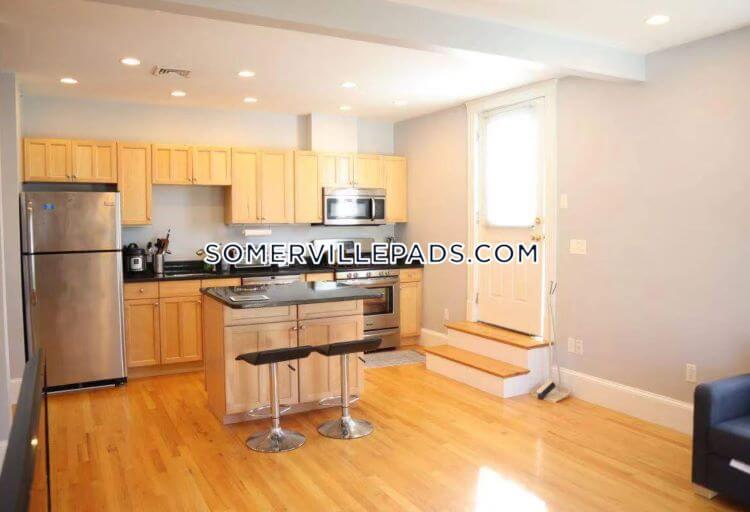 We found a great place in an amazing neighborhood for you. This apartment is super modern with a few throwback touches, like the exposed brick walls. The kitchen is complete with updated stainless steel appliances, and there's even laundry in-unit. If you're looking for space to spread out, this place has it and it even has tons of natural light.
If you live here, you'll get to take advantage of the unit's air conditioning, its access to an outdoor space, and its great location. It's listed at $2200/month, so if this is the place for you, get in touch with the real estate agent today.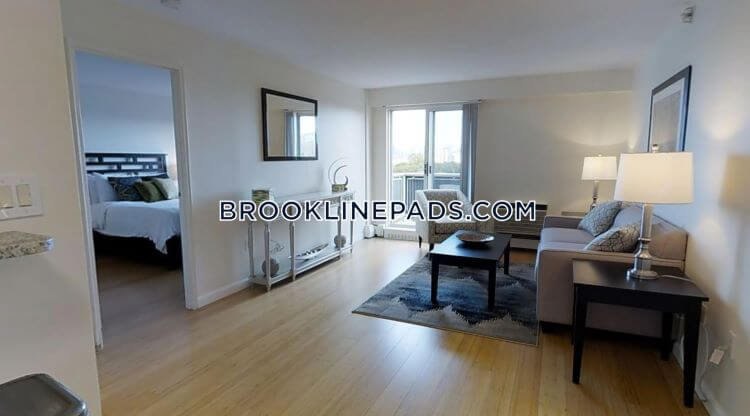 We've got the perfect place for you and a friend with two bedrooms and one and a half bathrooms. The modern unit is recently updated and has beautiful hardwood floors and a stunning kitchen with stainless steel appliances, dark cabinets, and granite countertops. Both of the bedrooms and the living room are spacious with great views of the city. The unit has air conditioning and a great outdoor balcony, plus the building has laundry.
The best part is that heat and hot water are included in your monthly rent, so you have less expenses to worry about. This can be your place for just $2675/month if you reach out to the agent today.
Did That Apartment Get Rented Already?
Don't worry! There's another unit in the building that you can claim as your own. It has almost the same layout as the other apartment, including the 1.5 bathrooms, air conditioning, and spacious rooms, and all of its perks. For $2575, which includes heat and hot water, you can snag this great apartment.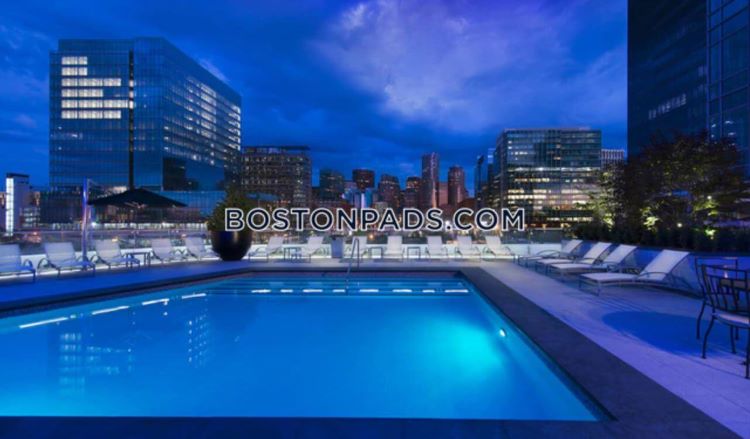 If you're looking for stunning views and a lively neighborhood, look no further than this apartment. This luxury unit has all of the modern trimmings, like an updated kitchen with stainless steel appliances, contemporary design touches, and your own balcony. You also get convenient amenities like in-unit laundry, a pet-friendly policy, air conditioning, and access to garage parking.
It's all here at this stunning and luxe apartment, which can be yours for $2162/month. Head to the listing page to see photos and more information, plus contact the agent since this great place won't be around for long.
Start Looking for Your Boston Apartment
If you're in the market for an apartment now, Boston Pads where you should start your search. These are some of the best apartments available in November currently on the market, but if nothing was the perfect fit for you, keep checking back or reach out to a licensed agent that will search for you. We update and add apartments all of the time, so you're sure to find a great place in no time.
Tags: