How to Overcome Covid Challenges When Renting Apartments in Boston
As many things have changed while living through a global pandemic, the process of renting apartments in Boston has also seen huge transformations. The good news is that these changes are favorable to renters, allowing you more and easier access to apartment searches and finding that fantastic place you always wanted. Now that many real estate agents are operating virtually and apartments are available for online visits, apartment searching can happen on your time from wherever you're located. This doesn't mean that there aren't new challenges to face in the era of COVID, but you now have many more tools to help you tackle those problems. Let's take a look at the best ways that you can overcome the challenges COVID presents to your housing search in Boston.
Work with a real estate agent
Real estate agents are the professionals after all, and even in these uncertain times they know the rental landscape better than anyone. The best real estate agents and offices pool together the greatest resources, both in terms of actual apartments they list and the smart agents who know how to match them with renters. Working one-on-one with an agent will give you access not just to their expertise but also their office's collection of listings. If they have lots of inventory, then you have more choices and a professional to help guide you through their vast collection.
Using a real estate agent will also save you time since they have lots of listings to show you that fit your criteria. Seeing the most apartments within a short period of time increases your chances of finding a place you love now instead of dragging out the process and maybe finding a place you like. Even in unsure economic times, the best apartments rent the fastest. Real estate agents can give you access to those hot apartments that check off your wish list. Ultimately, you'll save time when you work with a real estate agent and you'll walk away with an apartment that you love.
Make sure you the agent and the company are trustworthy
One caveat to this is that you need to make sure you're working with a trusted real estate company with a good reputation. You need to make sure they have lots of inventory.
You need to ask real estate companies how they obtain their apartment listings. Offices and agents with good reviews are more likely to have the apartments, skills, and technology to get you what you want quickly. Look for market leaders in apartment leasing. If a real estate company doesn't have a great website with strong search engine optimization skills how are they attracting the best landlords? Some companies have become so good at what they do thanks to specialized agents and technology to make their processes more efficient than others.
It's also important to seek companies that have the largest databases. Never be afraid to ask them how many apartment listings in they have in their database. Sometimes it comes down to which companies have specialized software to best match renters and landlords, which is a tool you'll definitely want to have on your side. Another thing you can ask your real estate agent is if they have keys. Many non-prominent real estate companies are not given keys because they don't rent many properties. Landlords are reluctant to give keys to agents and companies that don't have a strong history of renting apartments in Boston.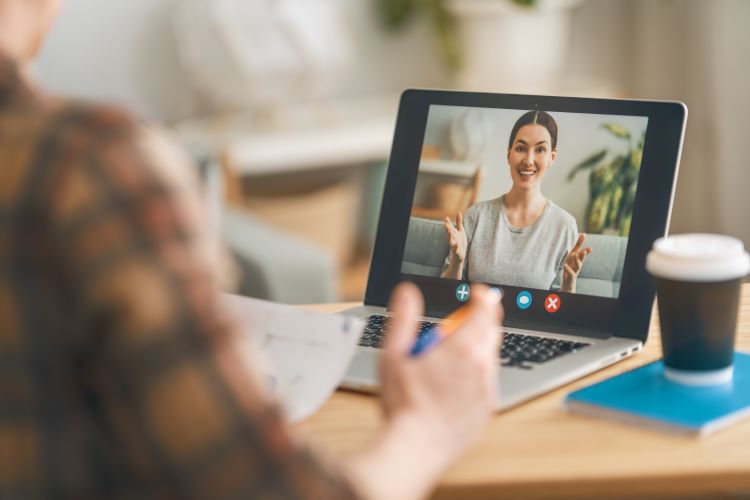 Set up a professional virtual meeting with your real estate agent
While real estate agents can be your best asset in the apartment search, they can only help based off of the information they're given. It can be awkward to talk about your house wish list with a stranger, but they're there to guide you and show you the best apartments that match your wants and needs. You and your agent need to be on the same page in order for the search to be most effective. Great real estate agents with lots of inventory have no problem driving around Greater Boston and doing facetime meetings showing you inventory they have accumulated.
Video conferences are great to talk with an agent since you can feel more relaxed seeing and speaking to an agent. Seeing their face as you talk on a virtual meeting will help you get to know them better than if you just schedule a phone call. Start with the basics, like what area you want to live in and how many bedrooms or bathrooms you need. As you talk and get more comfortable, you can go into more personal details like your budget. Just make sure you're communicating your wants and needs clearly to your real estate agent to get the best selection of apartments.
Virtual tours are your friend when renting apartments in Boston
One of the perks of living in a virtual world now is that some apartment tours have moved online. You don't have to schlep across town just to see an apartment that you love on paper, but hate in person with virtual tours. Besides the remote tours themselves, whether or not a real estate office even has virtual tours will be an indication of their reputation. Look for real estate companies that have lots of virtual tours and quality media (like up-to-date photos and videos). These offices typically care more about being honest and presenting the details of apartments instead of showing you blurry photos from five years ago. Having accurate photos of the apartment as it currently is can help your apartment search tremendously so you don't fall for a place that looks amazing in the photos but is less than desirable when you arrive. When in doubt ask the agent to go there and send you pictures and videos and perhaps even facetime if you are available.
Even if a real estate office has lots of virtual tours available to view, you should still check the integrity of these tours. Asking if the real estate company has their own internal team for creating virtual tours can help you determine the quality of the tour you're seeing. Another way to make sure you're getting an accurate depiction of the apartment is to ask when the photos, videos, and tour were created. If the media you're seeing is over a year or two old, you'll want to take the images with a grain of salt.
Trust real-time data
Though pictures, videos, and rental descriptions can fudge the truth, data doesn't lie. A good real estate agent will be able to back up their claims with facts and figures instead of just claiming that an apartment you're looking at is cheap. If something seems off to you, ask your agent to clarify or give more details to make sure you're hearing accurate information.
Here at Boston Pads, we're big believers in letting the data speak for itself. That's why we offer the largest real-time apartment database in the Boston area. Our agents are trained to look at the data we offer, like our price comparison tool, and stay updated on any changes, especially in these challenging times. With their knowledge of rental sub-markets, you can always expect to get the best value through Boston Pads. As a consumer, it is important to know you made a great decision when you rent an apartment.
The apartment finding process can be stressful if you work with agents that do not have a lot of teamwork within their brokerage. Be leery of working with real estate sales agents that try to also perform apartment rentals but don't have much inventory. Some of the larger franchises you see on TV are not built for renting apartments in Boston as they focus on sales. You want to work with a company that devotes a great amount of resources and custom applications that drive the apartment rental process.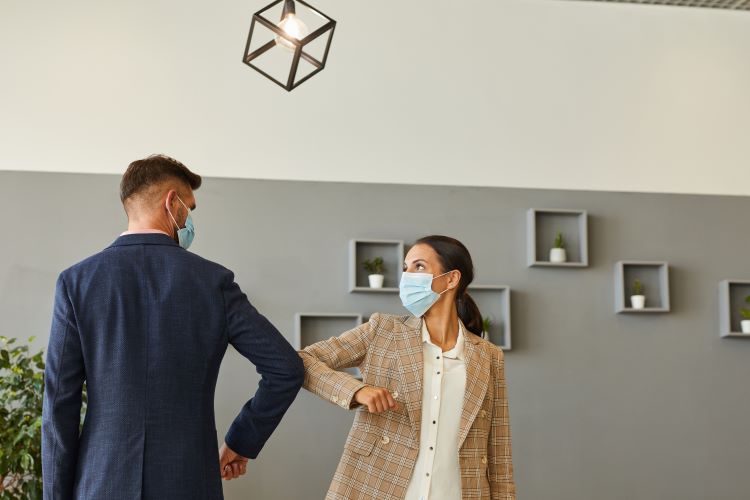 Here's a few questions you can ask your real estate agent to make sure they a reputable agent you'll want to work with:
How many landlords do you have in your database? This will help you determine how big their inventory is and how many apartments they potentially have available. Remember, quantity is always good when it comes to house hunting. You want the highest possible number of options to look at to increase your chances of finding a great place. If you speak with an agent and they don't know how many apartments they have in their database, you might want to run.
How many apartments has your company rented in the last 10 years? This is an indication of their success rate. If they're not renting apartments in Boston in large numbers, there's probably a reason for it. They might not have the inventory you want or their information could be inaccurate, but whatever the reason is you want to make sure your agent is a successful one. Look for someone who rents lots of apartments and has many happy customers since you're more likely to be one of their happy renters too. The bottom line is that most Brokerages in Boston are simply equipped properly to perform apartment rentals. Renting apartments in Boston requires a much different set of skills and contacting landlords is far different than selling condos. Even if you visit a big box big advertising real estate company, check their online presence. If they don't have a lot of listings, run. Many big box brokerages do not operate with any teamwork at all so your showing experience could be less than great.
Why should I work with you? Though it can sound forward, asking what expertise or perks come with a particular agent or real estate company can help you find a great office to work with. Ask about what makes the agent or the company special or different from other services available. Depending on their answers and if their values align with yours, you'll have a better experience.
Unique Challenges, Unique Solutions
COVID presents unique challenges to finding an apartment you love, but there's plenty of silver linings to look for. A virtual world means you can apartment hunt from the comfort of your home on your schedule. The best thing you can do to find an apartment during these challenging times is to call on a trusted real estate agent to help you navigate the always-changing market. Take a look at our database and shop around our apartments on Boston Pads. All listings have agents' information and any of them would be happy to answer questions and help you find your dream apartment.
Tags: